Modern Heritage
Harry's Fall Trend Report Pt. II
The history of menswear is filled with rich stories, all with their own intricate eras and backgrounds, culminating in everything we know and wear today. Today's designers have taken the old and made it new again, working with the past's key staples and updating them with more contemporary sensibilities. Make sure to check out part one of our trend report and read on to discover the rest of our favourite modern heritage trends of the season, including handsome overcoats, a modern take on pleats and soft shearling layers.
Overcoats
The overcoat has been a part of a man's wardrobe since the 18th century when it was introduced as a key component of formalwear with a tighter, tailored fit. As its popularity grew, it was later available to working-class men, made looser and more versatile. Later still, it became a vital part of the WWI soldier's trench uniform. Today, an overcoat is a still a menswear must, but updated with surprising details and modern fits.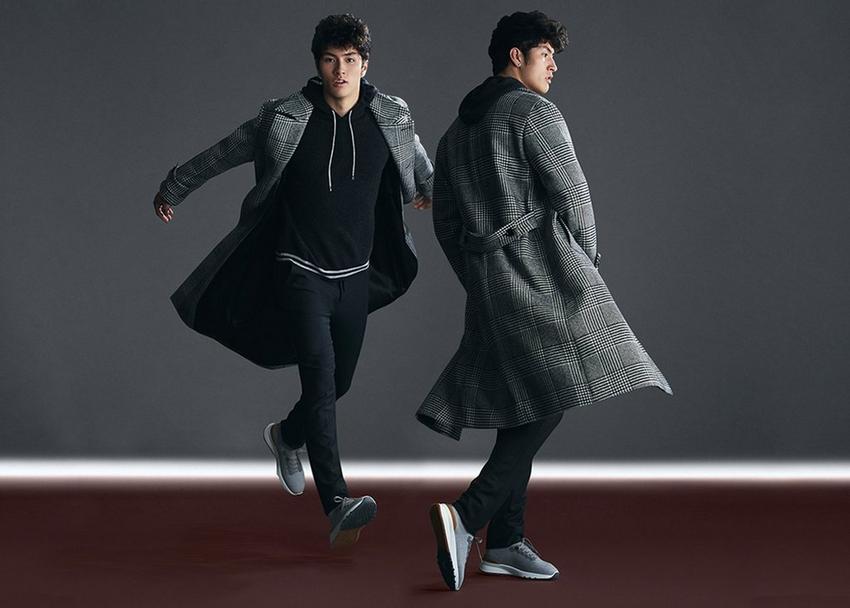 From classics, such as double-breasted camel, to toothy Glen Plaid textures that make a statement, an overcoat will keep you warm and improve any cold-weather look from business to weekend. Remember, your outerwear is the first thing people see in the colder months; we recommend investing accordingly.
Pleated Pants
While pleated pants have gone in-and-out of style over the decades, there's a reason they haven't gone the way of the bell bottom. It's a versatile style that looks as good dressed up as it does dressed down.
In the recent era of slim-fit-everything, pleated trousers may have been considered passé, but with designers releasing modern takes on a classic, there isn't a better time to give them a go. Many of today's pleated trousers are designed with a reverse pleat, so they don't billow out like the khakis you wore in school. These styles actually create a slimming effect that's roomier through the thigh but tapered from the knee down –– the sweet spot between comfortable and flattering, perfect for year-round wear.
Shearling
WWII pilots needed protection from frigid high-altitude temperatures, and so, like many of our menswear favourites, the shearling (a.k.a. sheepskin) jacket was born out of a military need. These pilot jackets often featured rugged leather construction, lamb's wool lining and large buckles. While you may not be piloting heavy aircraft, today's shearling outerwear will keep you warm and lend a masculine, leading-man look to your fall wardrobe.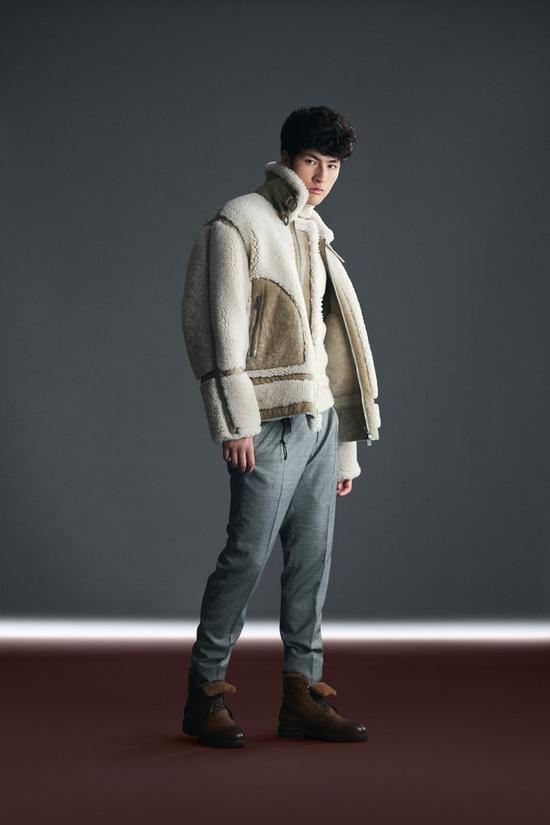 Canadian heritage brand HiSO offers up a timeless reversible jacket crafted from pure Spanish lambskin shearling, while Giorgio Armani has mixed shearling with butter-soft suede to impeccable effect.
Featured
Stay confident with stories and advice on looking good and living well.
Read More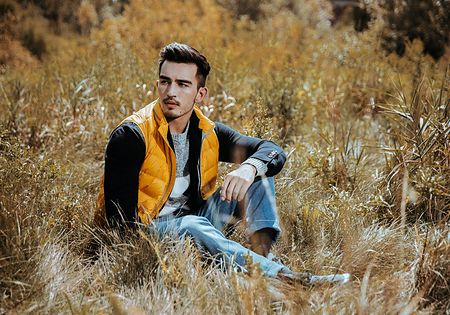 Article
Vest Dressed List: How a Vest Can Save Your Fall Style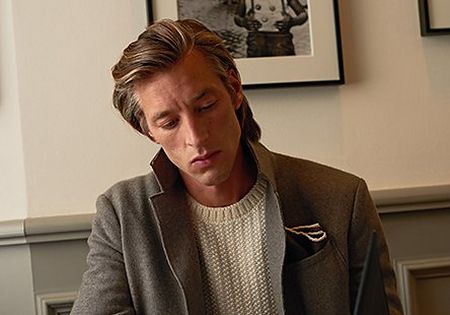 Article
Maurizio Baldassari and The Quest for the Perfect Sweater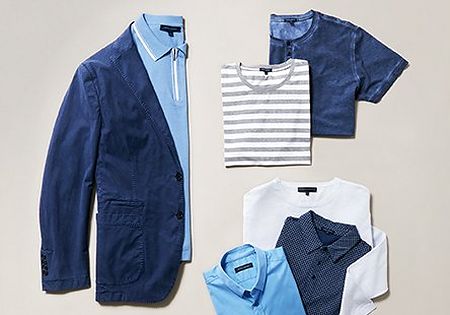 Article
Patrick Assaraf: Calm, Cool & Collected