Canada's Finest Menswear Since 1954
"My father's philosophy was to carry menswear that dresses leaders, visionaries and creatives who drive our communities––this vision still informs Harry Rosen today." Larry Rosen, CEO

Harry Rosen began in East Toronto's Cabbagetown in 1954 when Harry and his brother Lou opened a small made-to-measure menswear store with a down payment of $500. From day one, Harry's vision was to become a genuinely international men's boutique that exemplifies service, advice, craftsmanship, personality and individualization in clothing and accessories for men.
With a curation of the world's top menswear, decades of accumulated product and style expertise and an understanding of what the modern man wants in his wardrobe, Harry Rosen is here to help men feel good and do good in their personal and professional lives.


---
Meet the Family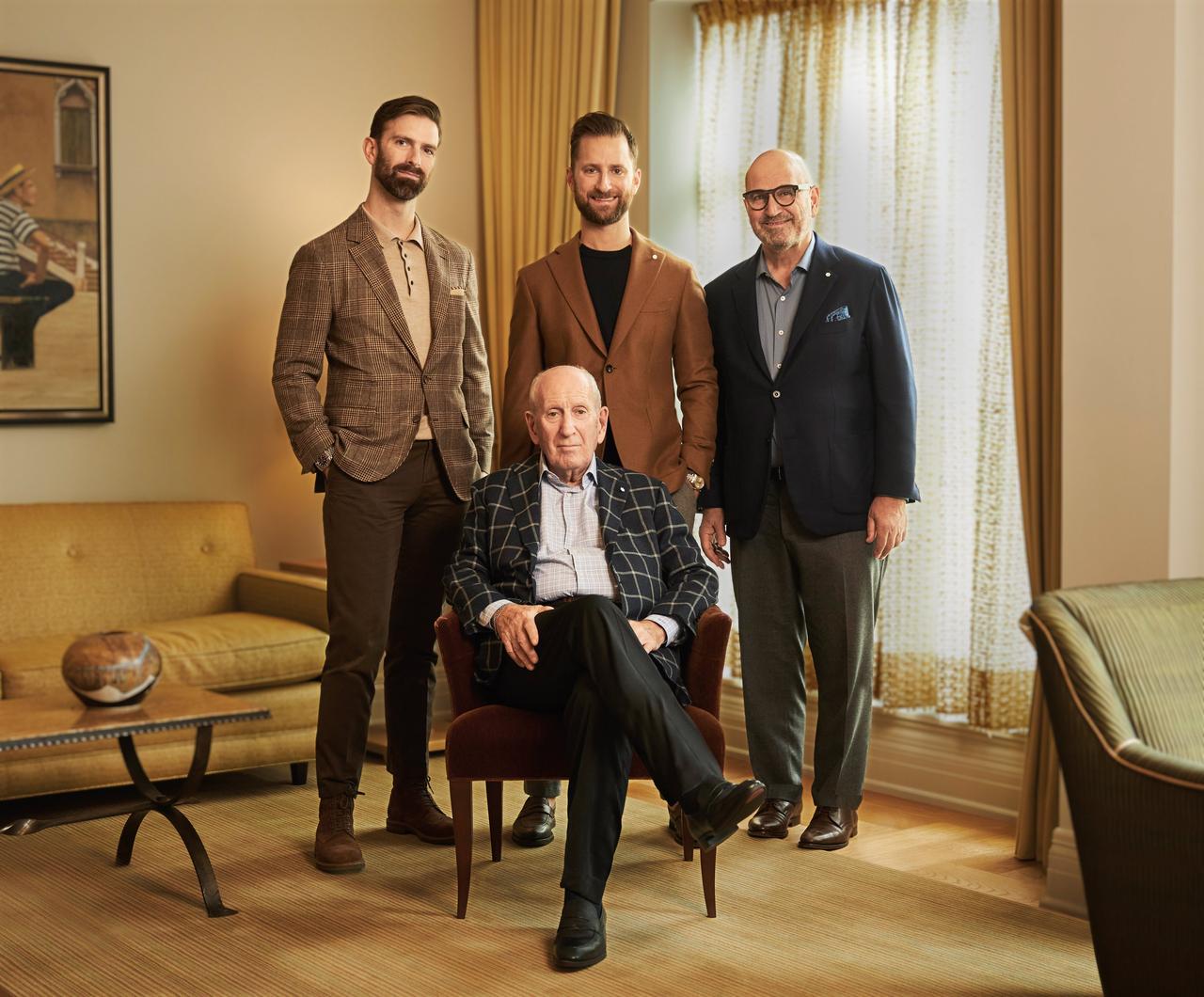 Harry Rosen
Executive Chairman
Mr. Harry Rosen has long been recognized as one of Canada's most creative and innovative retailers. Before he opened the first store in 1954, as a teenager, he found a job at a men's haberdashery shop and worked in a clothing factory. These experiences helped him learn about the composition of clothing and, more importantly, about what men wanted in their clothing. In 2005, after 51 years at the helm and expanding his business across Canada, Harry stepped back from the day-to-day operation of the company and now advises his son, Chairman and CEO, Larry Rosen and other senior management.
Larry Rosen
CEO
Eldest son of Harry, Larry Rosen has worked for the company for more than 25 years in many different areas: on the sales floor, as a buyer, in operations and in corporate development.
 Larry started to learn the business as a teenager, working summers as a sales associate in Harry Rosen stores. After practicing corporate law in Toronto, Larry joined Harry Rosen as a buyer in 1986. He then became involved in store operations at a senior management level, moving on to become Buying Director. In 2000, Larry was appointed Chairman and Chief Executive Officer.
Ian Rosen
President and COO
Continuing his family's legacy, Larry's son Ian now represents the third generation of the Rosen family leading the company towards brighter futures. Following his previous role as EVP, Digital & Strategy, Ian's current role as President and COO sees him continue to work closely with the EVPs of Marketing, Merchandise, Operations, and IT. Additionally, Ian also acts as a public spokesman for the organization, guiding Harry Rosen's corporate strategy from the forefront.
Graham Rosen
Vice President, Outlet Division
Another third-generation member of the Rosen family, Larry's son Graham Rosen is responsible for the development and strategy of the Harry Rosen Outlet Division. With a background in management consulting for Fortune 500 companies, Graham brings leadership and experience to this rapidly growing side of Harry Rosen.



---
Personalized Experience
Work or weekend, every man wants to own his personal style. Harry's here to help you do just that, in-store, online or even by bringing a curated selection straight to you.
Expert Advice
Our expertly-trained Clothing Advisors are on hand to share their insider knowledge and show you Harry's latest collections––while listening and catering to your unique needs and tastes.
Exceptional Selection
Our edit of top-tier luxury designers from luxury tailoring to designer sportswear will help you build an inspiring wardrobe that truly expresses yourself.