Ask Harry: How to Artfully Match Your Shirts & Ties
Ties are undoubtedly becoming more popular and we're happy to see them back out and about. Here are four simple rules to follow. But remember the most important one: have fun with it!
By: Harry Rosen Staff
Date: 2023-10-04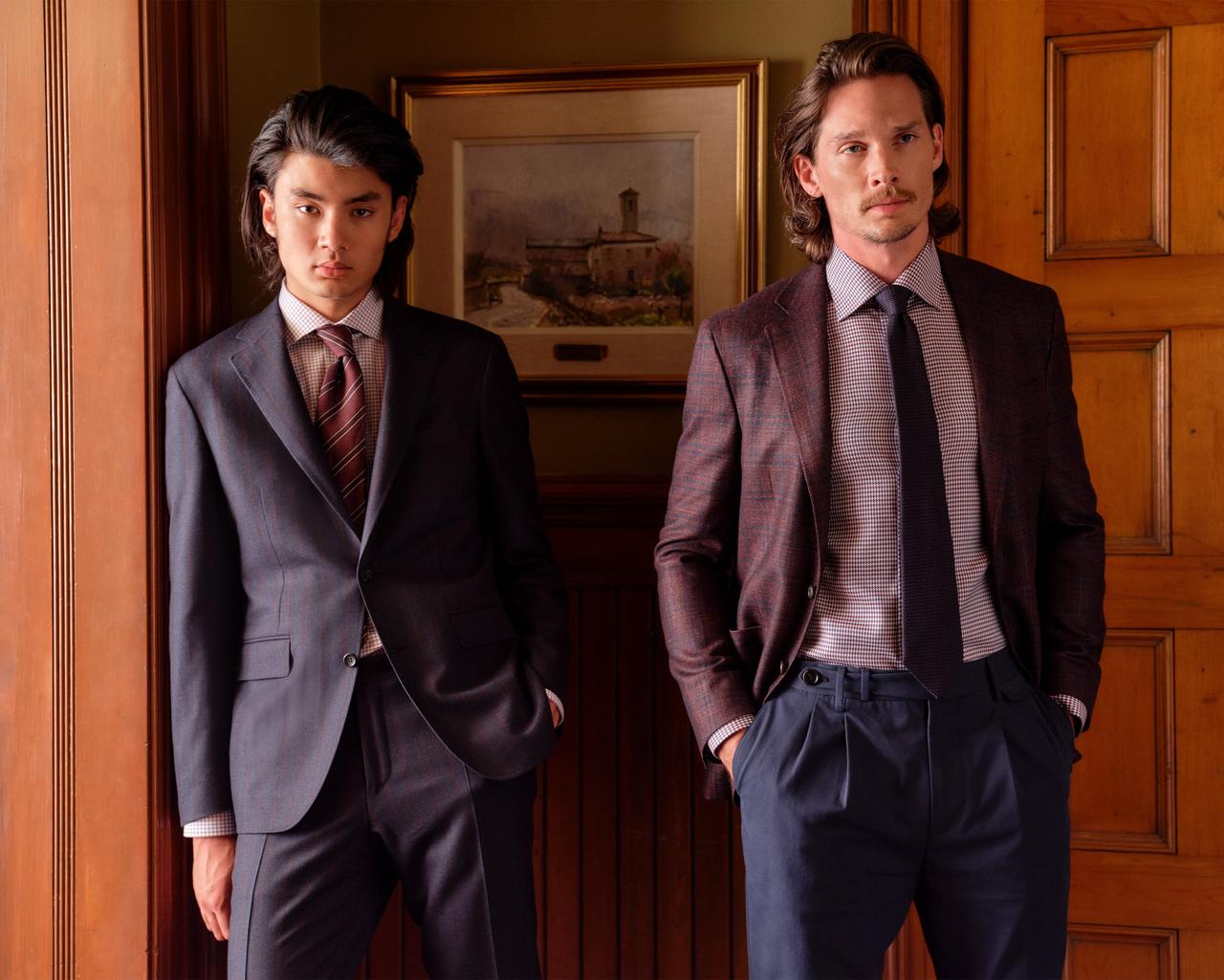 Ground a boldly coloured or patterned shirt with a solid neutral tone like navy.
Rule 2
Pattern on pattern can be successful, just ensure the patterns are varied in scale (thin stripes with wide stripes, a micro check with larger florals, and so on).
Rule 3
Solid shirt colors provide an effortless foundation for any tie. Just ensure the shirt and tie share a common color.
Rule 4
If you're wearing a shirt with a micro-check, consider pairing it with a classic medallion-pattern or striped tie for a sophisticated yet subtle look.
Explore More Dress Shirts & Ties
TAGS:
#Style Advice,
#Ask Harry
,
#How To
,
#Business
,
#Eton
,
#Canali
,
#Zegna
,
#Dress Shirts
,
#Ties
,