We encourage you, our customers, to take advantage of our service in whatever way you prefer: call, email, text or book an appointment with the Clothing Advisor of your choice. While shopping online, feel free to contact one of our Customer Service team members for assistance. We will do our utmost to ensure satisfaction.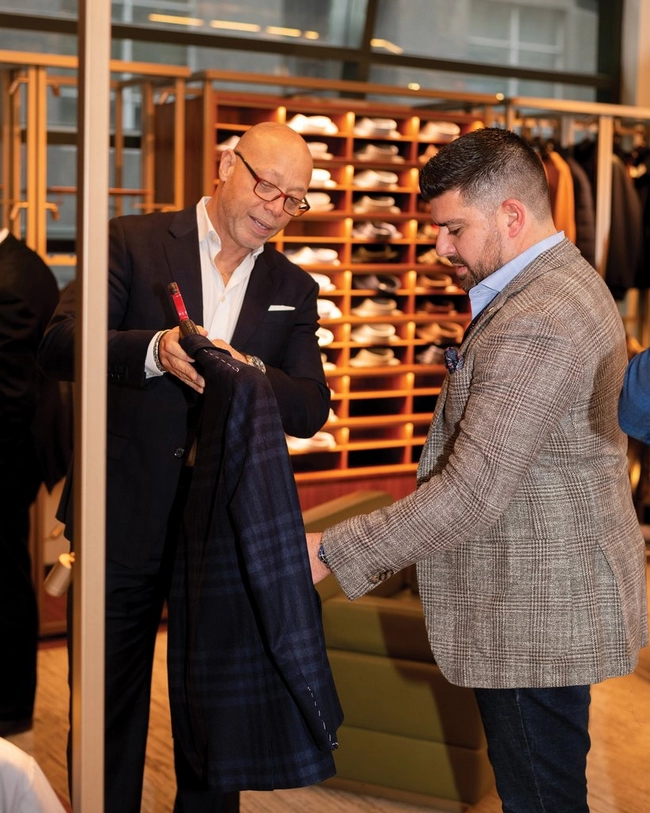 Our Advisors
We prefer the title Clothing Advisor over Personal Shopper, as we can help you define your own personal style and we care about the investments you make. Here are other ways we can help:
Keep track of and update your wardrobe
Make sure you're appropriately dressed for any occasion
Introduce you to new things by suggesting garments to update or add to your wardrobe
Ensure you have the right fit – with or without alterations
Assist you in whichever way you prefer: text, email, phone, in-store appointments
HEALTH AND SAFETY NOTICE
We're Looking Out for You
Our highest priority is the health and safety of our customers, our associates and our community. The continual evolving impact of Covid-19 means that things are always changing, and we know that every decision we make during this time has an impact. Our highest priority is the health and safety of our customers, our associates and our community. Here are the additional measures in place to provide you with a safe in-store experience.
Shopping at Harry Rosen Safety Updates
1. Hand sanitizer available at entry and throughout our stores. Additionally, we've increased staffing and hours dedicated to sanitation throughout the day, as well as daily after-hours deep-cleaning.

2. Masks are no longer mandatory, but customer preferences will be respected. While wearing masks within our Harry Rosen stores is no longer mandatory for staff or customers, our staff are required to keep one available for intermittent use. If you prefer that a member of our staff wears a mask while they are assisting you, they will be more than happy to do so.

3. Cashless or minimal-contact payment is encouraged.