Maurizio Baldassari and the Quest for the Perfect Sweater
As the second-generation of his family to lead his father's namesake brand, Renato Baldassari is dedicated to continuing a legacy of high-quality Milanese menswear.
By: Jeremy Freed
Date: 2020-09-18
Maurizio Baldassari grew up in small-town Italy amid the energy and optimism of the post-war era. During this time visionaries of all stripes, from New Wave filmmakers to race car engineers to fashion designers, sought to make their mark on the world. Following his passion for design, Baldassari learned the fashion trade in the 1960s and 1970s, and after graduating from department store buyer to stylist to full-fledged fashion designer, he launched his brand in 1980. Operating from his showroom in Brera, the Milanese quarter known as for its residents' creativity and style, Baldassari created clothes that blended his Italian heritage with influences gleaned from his many trips to Paris, Tokyo and New York. Then as now Maurizio Baldassari is a name synonymous with classic masculinity, Milanese elegance and Italian quality.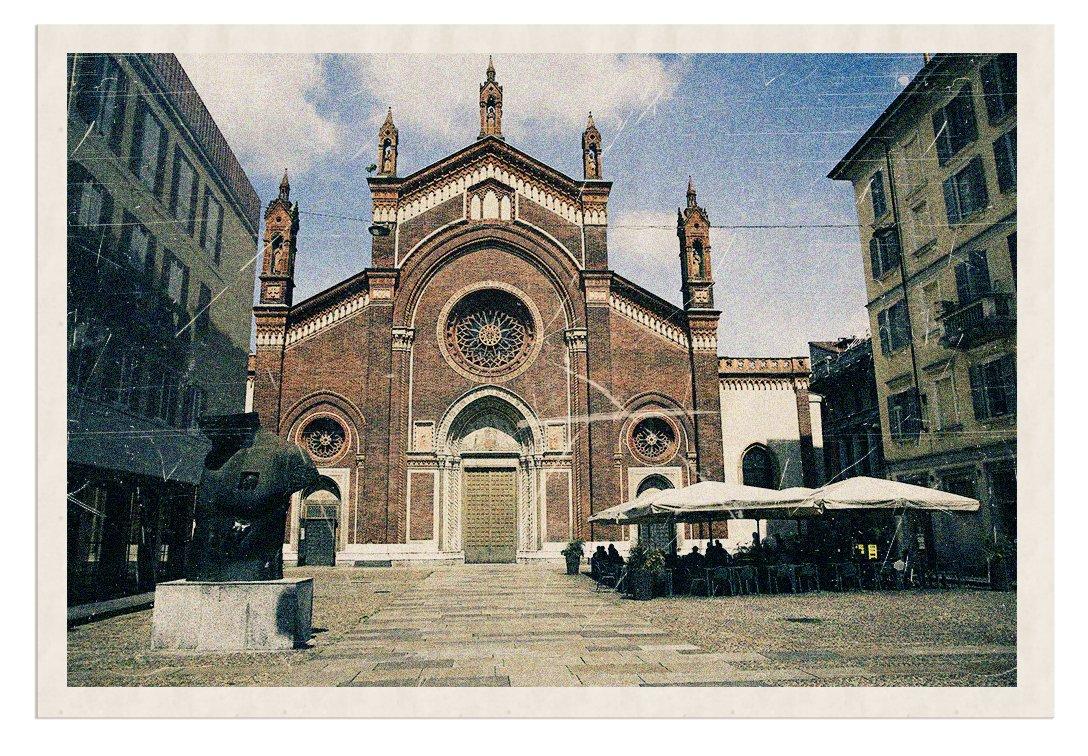 Fifty years later, Maurizio Baldassari remains a family business operated by his sons, Renato and Roberto. As the brand's liaison to its North American markets, Renato Baldassari continues his father's tradition of helping Canadians and other around the world embrace the spirit of Brera in their wardrobes. We spoke to Baldassari about his family, his legacy and the fine art of Italian knitwear.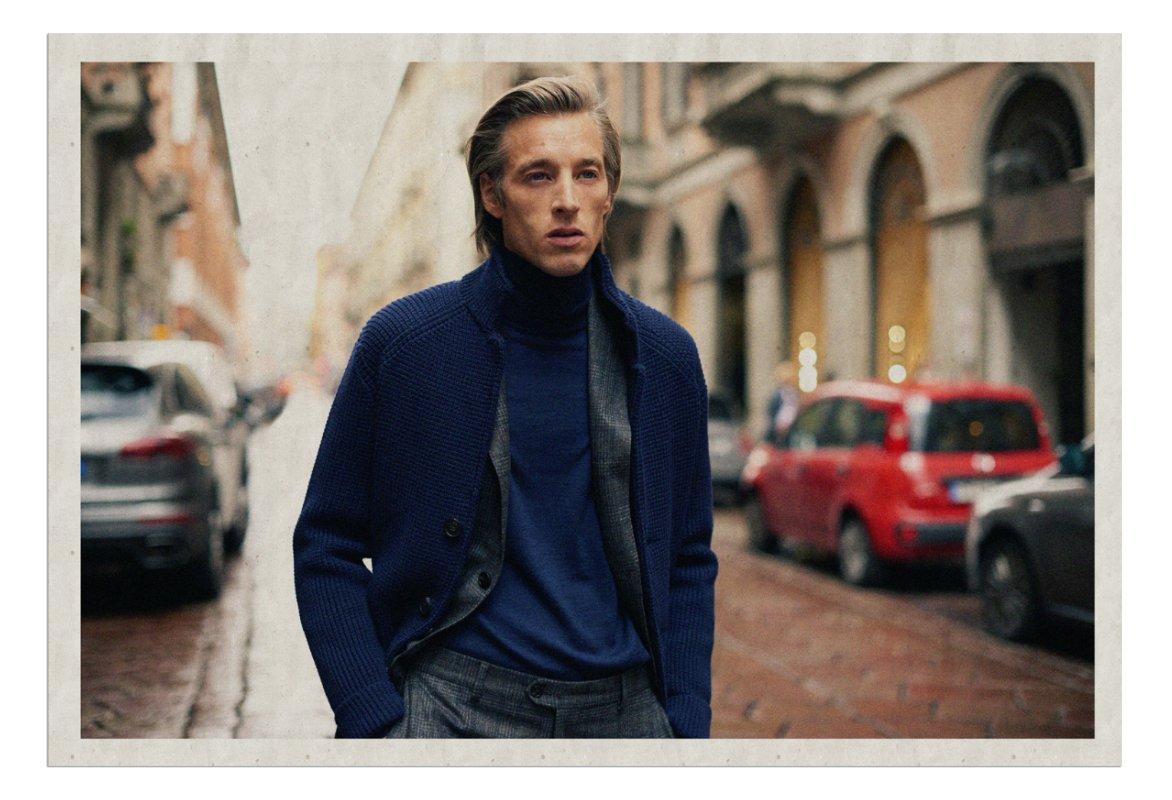 What was it like growing up in the fashion industry, and how did it influence your career?
Indeed, it influenced my life in general. Since me and my brother were kids, we got from Maurizio the latest trendy clothes he was bringing back from his trips to Tokyo, NY, Hong Kong and London. Later as a teenager, I was spending a lot of time in the design studio surrounded by fabrics and samples, and during university Maurizio would take me with him to fashion shows, fabric fairs and even far away destinations like Japan. So for me it was a natural choice to work in the fashion industry. But I had my own experience when I started, working for five years in the UK and Germany as a product manager at Mulberry.
In today's global fashion market, what does it mean to be an Italian brand?
Being an Italian brand is synonymous with quality, craftsmanship, creativity, luxury and tradition. Having our roots in Brera influences our attitude and our style. In fact, Brera is an edgy and artistic area where people dress in a smart, casual way, and always with a twist. It is stylish, it is cultural and it is surrounded by beauty. We want to transfer the charm and the elegance of this place into our collection.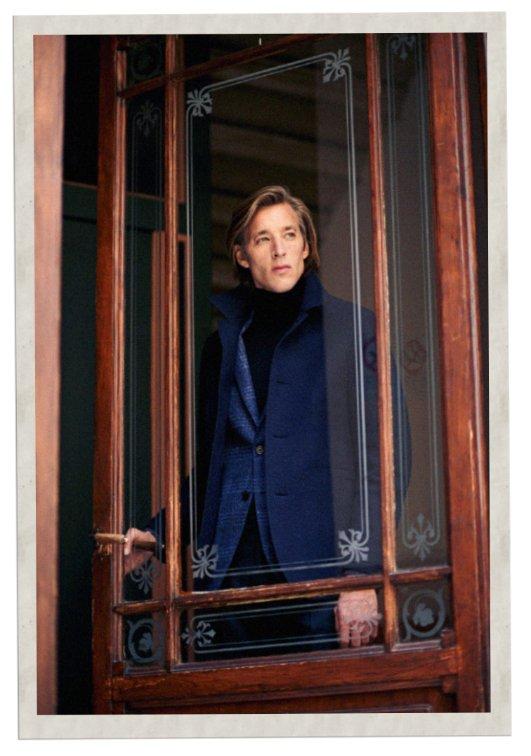 Speaking of your heritage, how do you maintain continuity between your roots in the 1950s and the world of 2020? 
We maintain continuity because we are a family business. We are the second generation and our values have remained the same over time. We believe in trust, passion, authenticity, commitment to customers, humility and constant improvement. We personally know every single client, so we are very near to the market and understand what's is happening around us.  
Being a family business we also have a great opportunity compared to much bigger companies. We are very flexible and we can spend time and effort to really look for a very special item. Big companies do not have the time and they don't want to spend the money developing items that are too complicated to make. When it's complicated, that's what we like. 
How has the pandemic influenced your work? 
We believe that the "staying at home" lifestyle will have a strong impact on customers' shopping behaviour, and people will look for comfort, quality and practical clothes that can be worn at home and out. For these reasons we put a strong effort on recreating the perfect gentlemanly look for a new way of living. Luckily we already felt this change a few years ago and already started developing less traditional pieces, mostly around the knitwear world.  
What makes Maurizio Baldassari knitwear so special? 
Knitwear is an art that has ancient origins and is strongly linked to the Italian tradition, but which continues to be timeless in the present day. The award-winning authenticity of Made in Italy extends from the quality of the initial product to the innovation of new techniques. In Italy not only do we manufacture the most innovative knitting machinery, but every single step in the knitwear supply chain is an attempt at excellence, from spinning to knitting to finishing. We constantly challenge our knitting partner to come out with the newest ideas.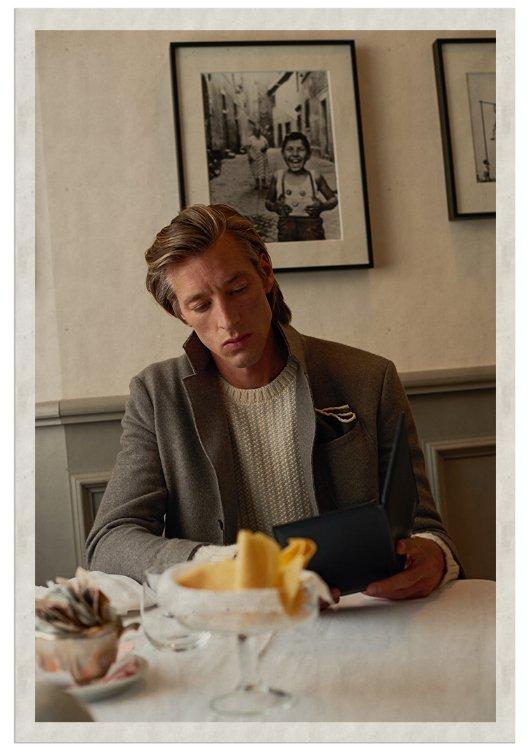 How is Maurizio Baldassari different from other Italian brands?
We are not run by numbers, we are run by passion. We are not a brand that a man in the street would recognize, and we don't do marketing and so on, so we really put all of our investment into the product, and do not compromise. It's a family company and we like to work with other family businesses, so it's been a great collaboration with Harry Rosen over the last 20 years.
Jeremy Freed is a Toronto-based freelance journalist. His writing about menswear, travel, design and sustainability appears in Sharp, GQ, the Globe and Mail and many more.