HAROLD curates superior versions of the garments you know and love, from the perfect suit to form-fitting dress shirts to light layers you can throw on top to finish your look. The second season of our new menswear label co-created by Harry Rosen's designers and you...Get Inspired.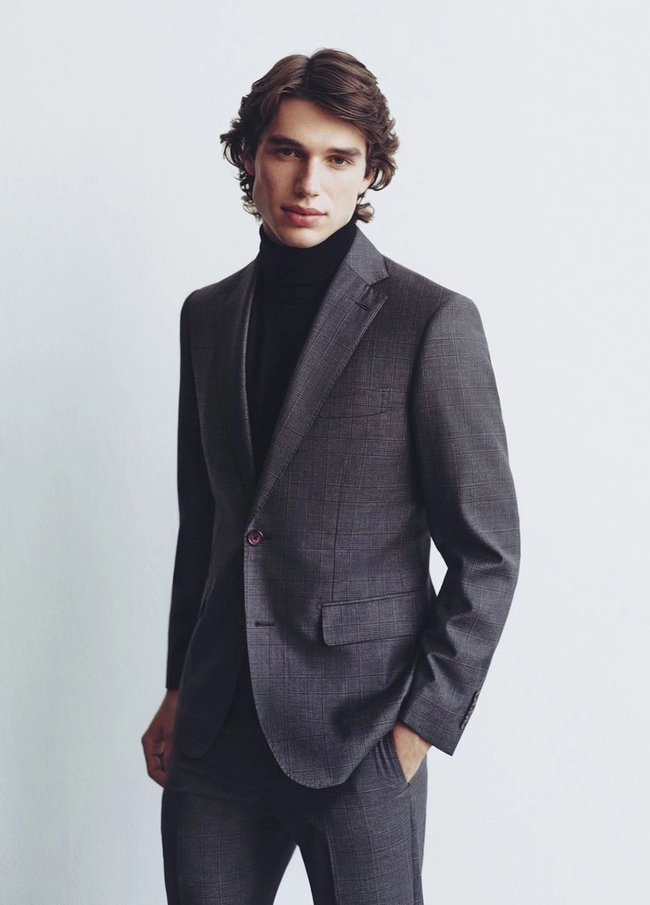 THE SUIT
Starting at $950
If the minimalist's wardrobe only had room for one suit, this should be it. Form-fitting in a versatile, neutral-coloured wool fabric, this suit will serve its owner well wherever he wears it, whether that's to a wedding, gallery opening, job interview or holiday party.
THE HYBRID JACKET
Starting at $975
Merging the structure, silhouette and all of the classic details found in a sporty, seasonal blazer with the security, warmth and seamless wearability of a zip-up sweater, HAROLD's Hybrid Jacket strikes a perfect, practical balance between both garments in one single piece.
The Hybrid Jacket's zip-up inner lining – or 'bib' – is the perfect answer to fickle fall and winter forecasts. No longer do you need to choose between the form of a tailored jacket and the function of a zipped jacket. Opt for a knit bib or one made of the same fabric as the jacket itself.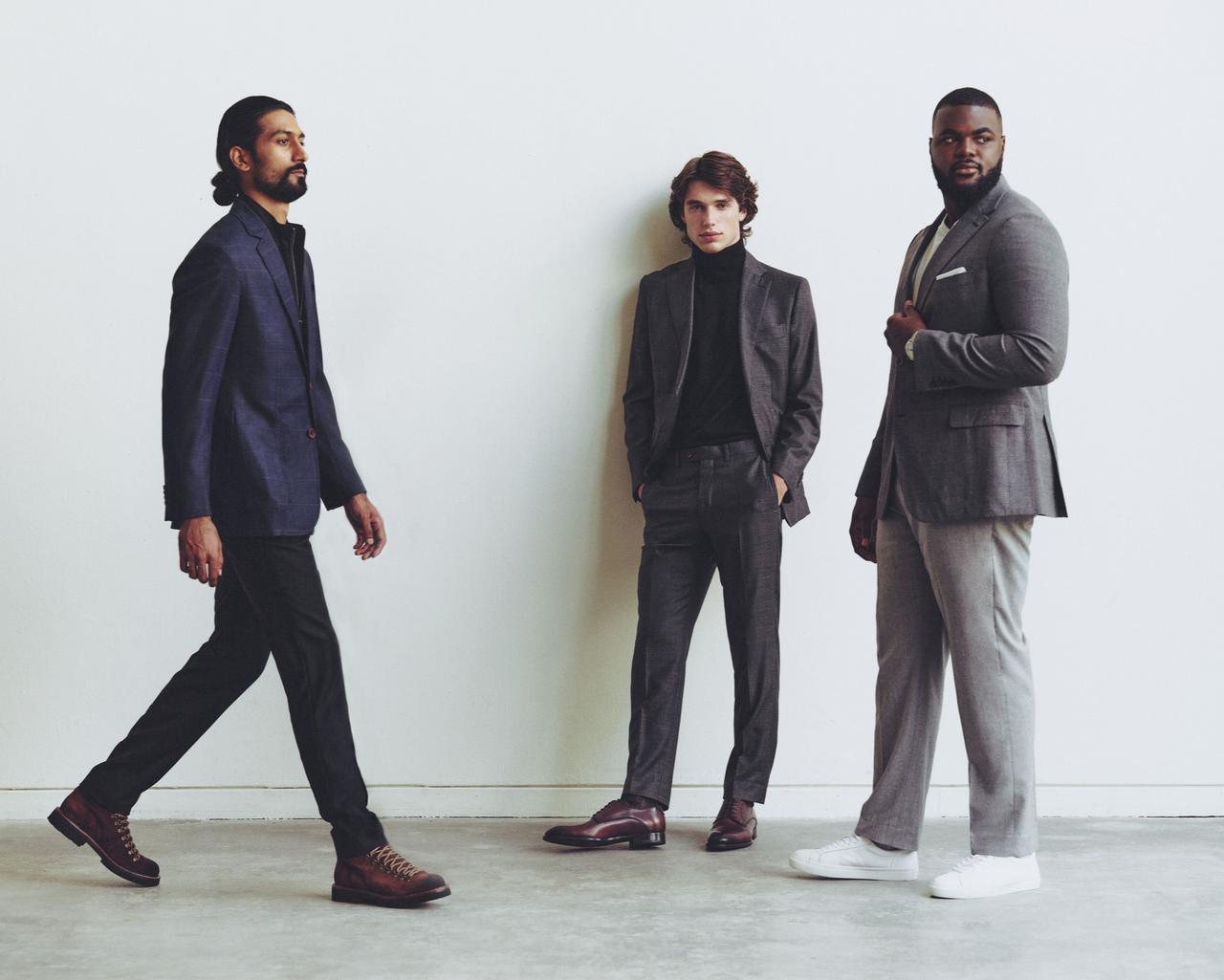 HAROLD'S SARTORIAL TIP
Has the day's agenda changed or has the weather unexpectedly warmed? Take advantage of the Hybrid Jacket's removable inner lining and go without when you need to. The jacket's outer shell still shines just as much without its interior layer attached.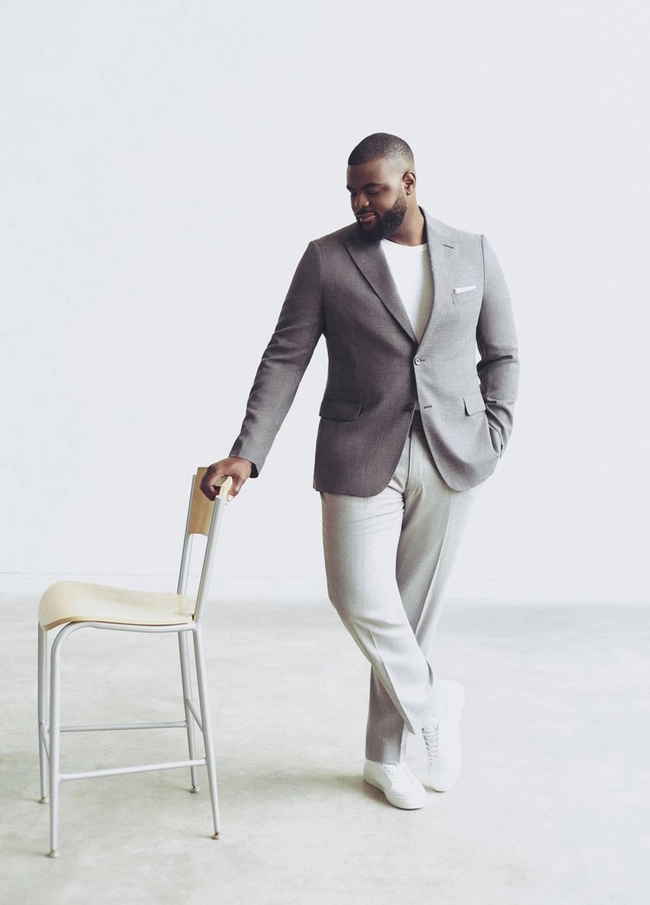 THE JACKET & SEPARATES
Starting at $695
The best part about building a robust, wellrounded tailoring wardrobe is the ability to mix and match items from complementary colour and fabric families to create an exponential number of combinations that will always work well together.
Despite what you may have been told in the past, wearing clothes within the same colour family can work with aplomb. Focus on pairing similar-yetdistinct fabrics together (think wools with worsteds or cottons with linens) while also keeping contrasting colour tones to just a few.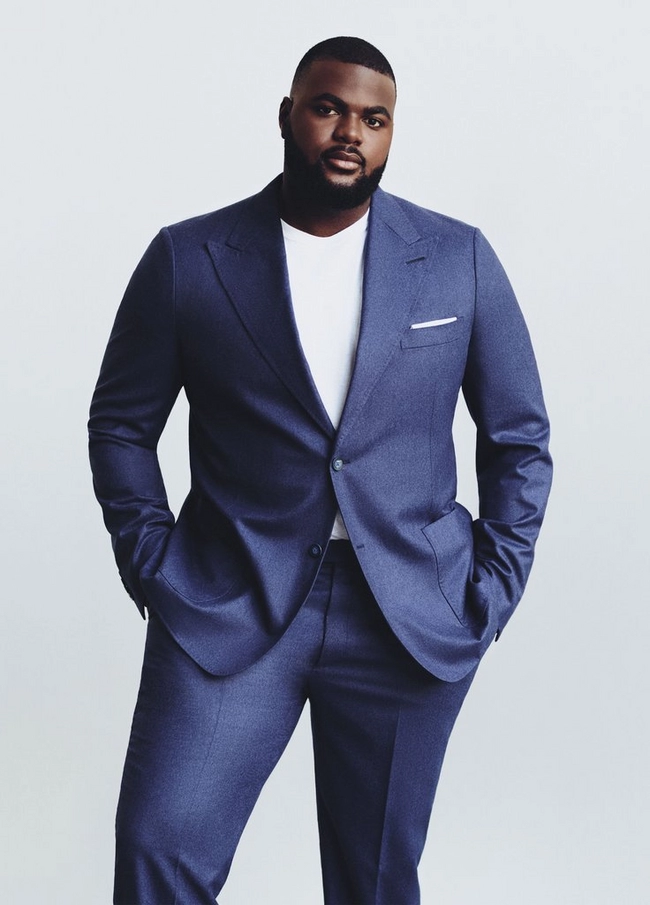 THE UNCONSTRUCTED SUIT
Starting at $950
Unconstructed tailoring is celebrated for its forgiving lightness, unparalleled breathability and effortless wearability – features that are equally valuable in the winter and summer. Its soft, unrestrictive nature means layering with other garments is seamless, comfort remains king and adding heft and warmth is as simple as selecting a heavier-weight material from HAROLD's extensive collection of winter fabrics.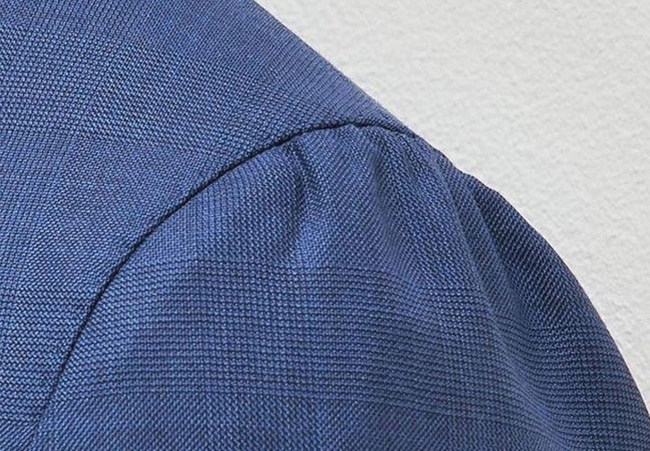 Natives of Napoli love to hug and speak with expressive arm gestures. Naturally, the city's revered tailors account for as much, encouraging maximum movement in their garments. How? The Spalla Camicia (or Shirt Shoulder, in Inglese) – an ingenious technique that allows for both higher, tighter armholes (keeping the body of your jacket from lifting as you move your arms) and generously cut sleeves, contributing to overall comfort. By pleating the wider sleeves into the smaller armholes in an elegant, artful way, the tailors cultivated this trademark look.
SUITS & FORMALWEAR
Inspired by the look and feel of the suits already on display in HAROLD's digital and in-store showrooms? Don't feel you need to make any adjustments to our pre-existing models – we've handled all the design work for you already with expressive lapels, bold colours, eye-catching plaids, pleated pants and more.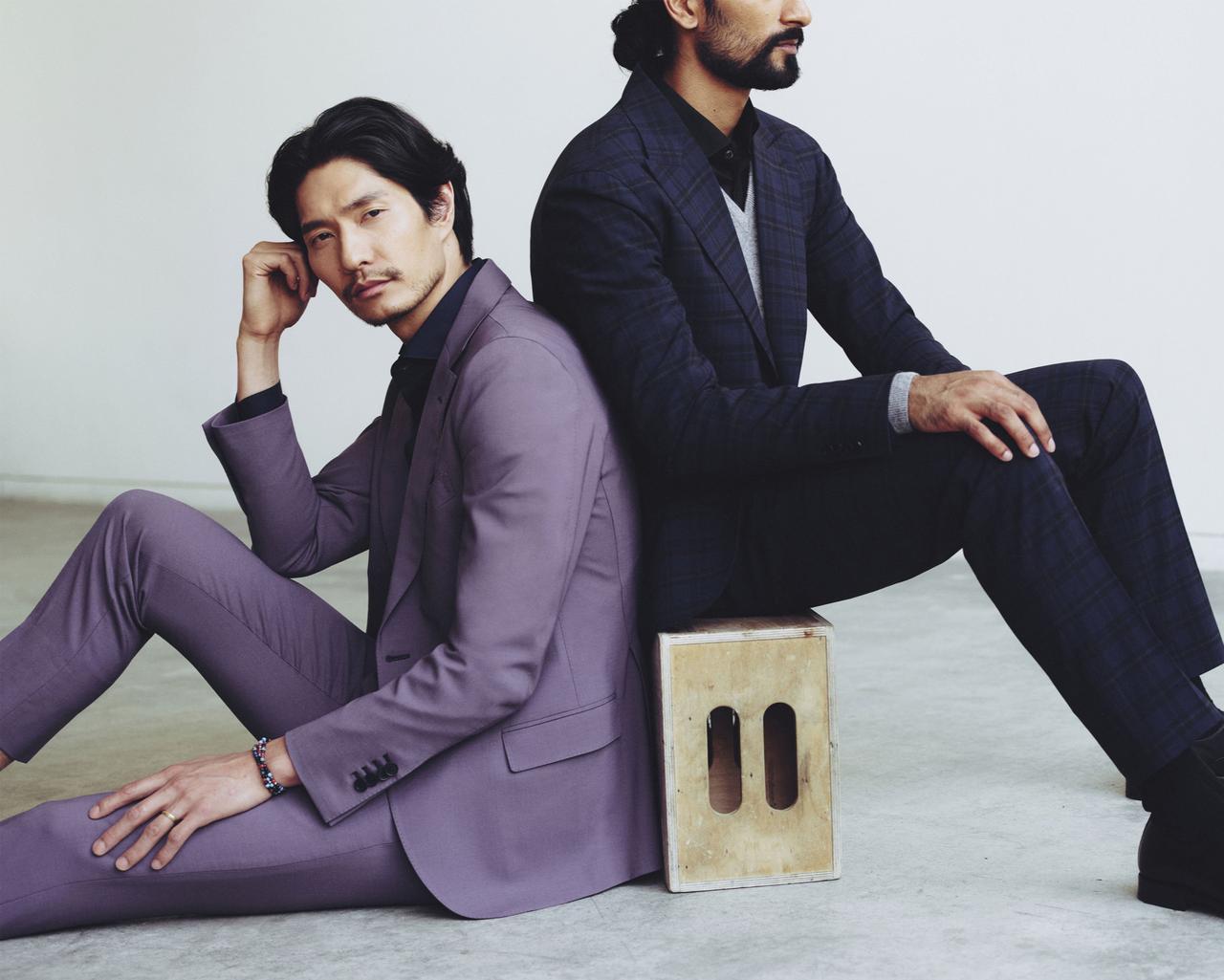 Fabrics like velvet and colours like red and deep burgundy are quintessential accoutrements to the fan-favourite cocktail jacket, which is why we're more than excited to show off our new version this season. Combining many of our favourite elements of celebratory attire together, this piece is the one to wear come event season.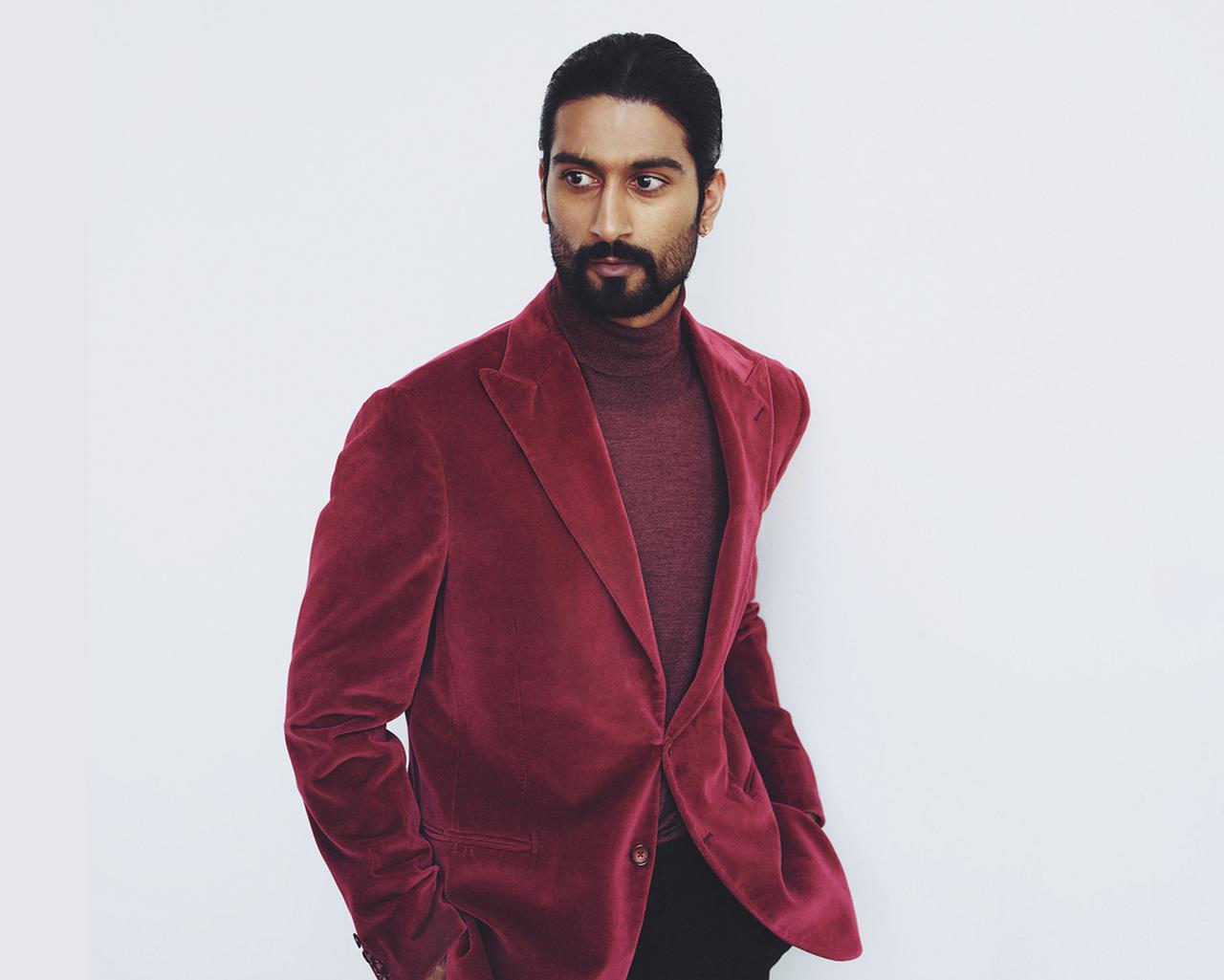 HAROLD x You
Inspired by your vision and guided by our style advisors, HAROLD allows you to customize every detail from a range of foundational garments to deliver a look as unique as you are. With HAROLD, we want you to call the shots and define your everyday style.