Wear Your Suit Like A Boss
By: DYLAN MARTIN
Date: 2017-08-11
No, we're not all built like mannequins and male models. This fact of life means many of us don't easily fit into ready-to-wear suits.
BOSS recognizes that off-the-rack options don't always work on all bodies and bespoke services come at a premium. That's why the efficient minds behind the brand have devised an easy way to accommodate diverse physiques with an innovative line of tailored separates.
The new collection entitled "Create Your Look" is comprised of an impressive range of sports jackets and dress pants. This strategy allows you to mix and match different sizes and fits to create an outfit that best reflects your shape. Consider it tailoring without limits.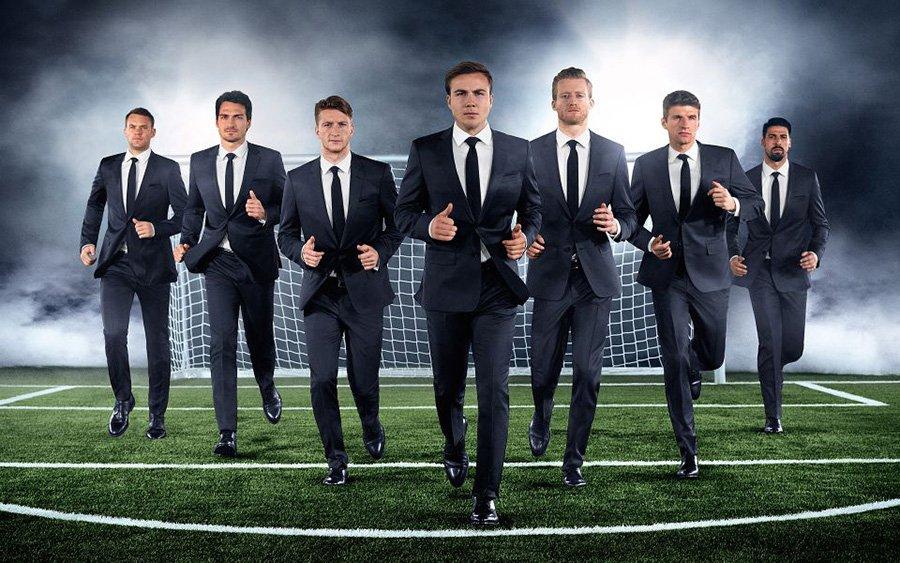 Hugo Boss called upon three professional athletes to illustrate the myriad of ways to wear its suit separates. Formula One driver Lewis Hamilton and round-the-world sailor Alex Thomson choose their jackets a size larger than their trousers to accommodate broad, strong shoulders. Alternatively, soccer star Mats Hummels has muscular legs so he selected dress pants one size larger than his jacket.
Like these stylish sportsmen, we all have a unique physical frame. "There are so many options to fit a wide variety of body types" says buyer Ed Liston. "Beyond the fit advantages, BOSS' new line allows for more wardrobe flexibility."
The beauty of these tailored separates is that they can interchangeably be worn with ease. "We are also adding vests to the collection," explains Ed. "All of a sudden you have so many outfit options to creatively combine and make your own."
He notes that the suit separates are crafted from pure virgin wool that's finely woven for natural stretch and double dyed to achieve exceptional colour intensity. Each piece offers freedom of movement and maximum performance, whatever your day throws at you.
Once you "Create Your Look", you'll be sure to own the room like a boss. Visit our stores to learn more and check out our selection online.