Advanced designer looks from Kenzo, Jil Sander, Maison Margiela, and more.
Breaking Bold
Advanced designer looks from Kenzo, Jil Sander, Maison Margiela, and more.
Breaking Bold
Eons in the making, the Reynisfjara Black Sand Beach is one of Iceland's most iconic landscapes where dark and pebbly black sand gives way to the sea and volcanic basalt rock formations twist through the landscape. What better place to showcase the dramatic proportions and strong colours of this season's advanced designer looks. Embracing the art of sartorial craftsmanship with modern sensibilities, these labels will only complement our existing elegance.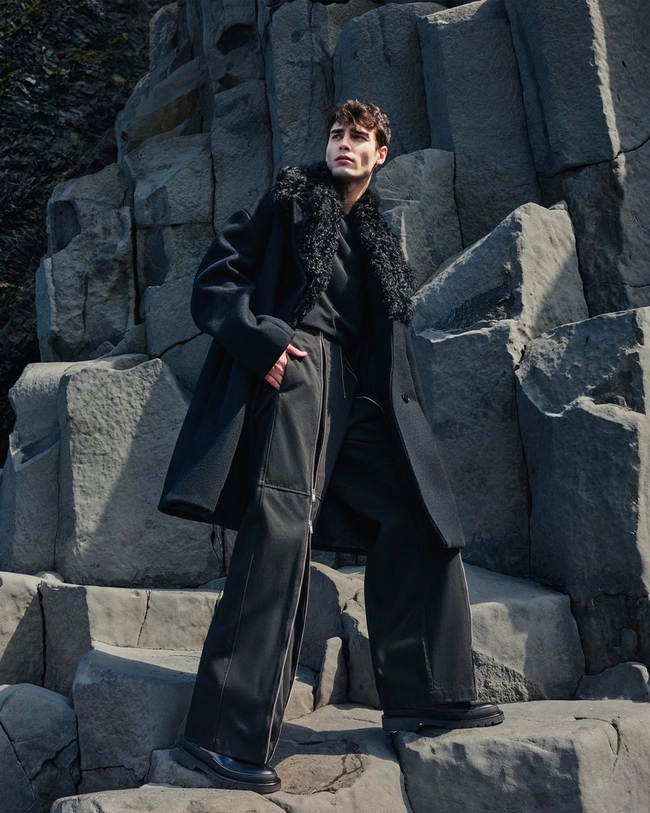 Jil Sander
At their Milan-based house, husband-and-wife duo, Lucie and Luke Meier (the latter a fellow Canadian) have reinvigorated Jil Sander through a modern touch that is focused on craft, high-quality fabrics, and sharp silhouettes that maintain the founder's signature look. We love this season's slightly oversized woven shirts, modern three-button jackets, and mohair fabrics. This runway look features the brand's iconic zippers and statement shearling.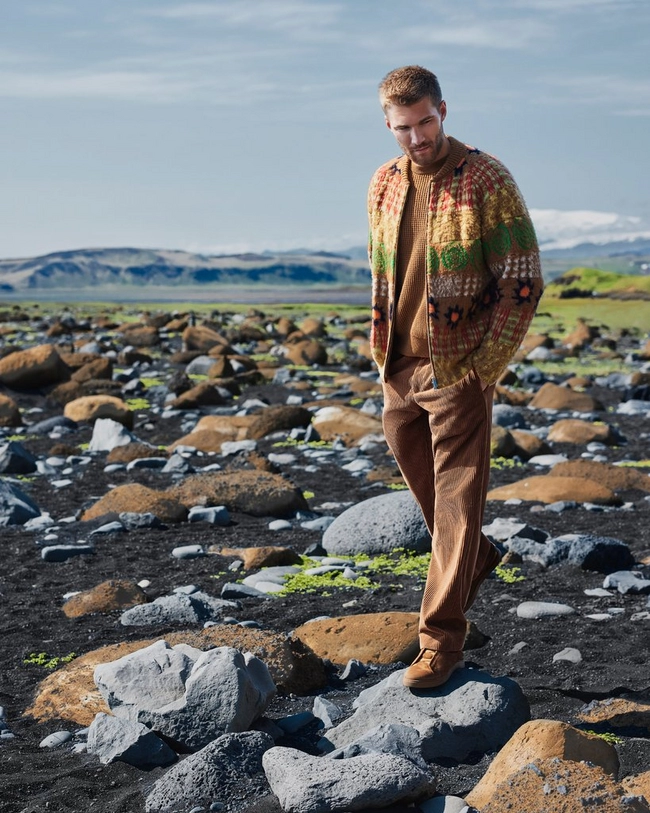 ZEGNA x The Elder Statesman
ZEGNA has teamed up with laid-back California brand The Elder Statesman for a collection that brings its renowned Oasi Cashmere to the Los Angeles brand's penchant for contemporary silhouettes, psychedelic patterns, and vibrant palettes. This collection embodies the two brands' mutual appreciation for craftsmanship and uncompromising luxury.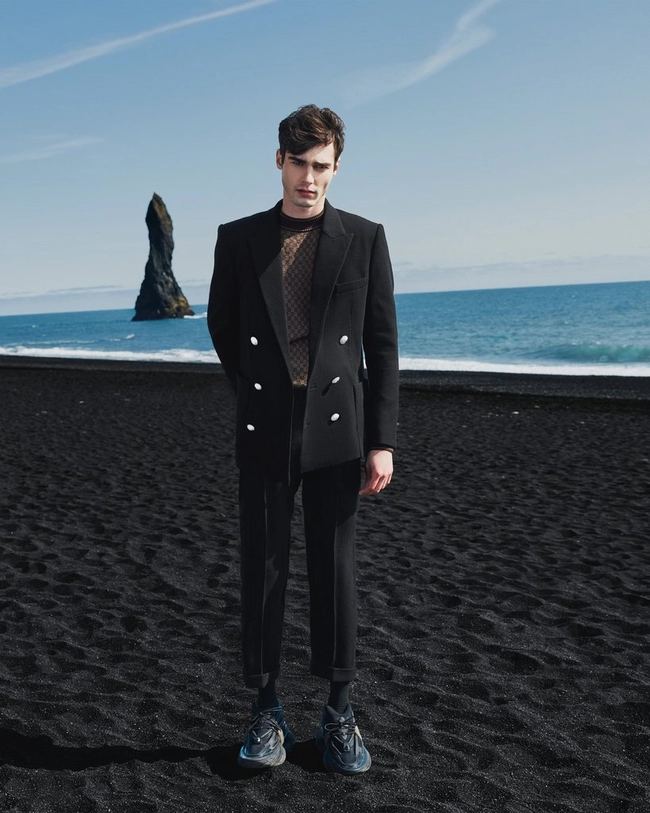 Balmain
Our collection from Balmain is an intriguing blend of iconic tailoring and nautical details that will captivate. The use of double-breasted silhouettes and nautical-inspired buttons adds a touch of sophistication and elegance to their slim and impeccably-tailored pieces. Balmain strikes the perfect balance, offering versatile jackets that can be styled casually with denim or worn as a sleek suit for an evening affair. Staying true to its roots in tailoring, Balmain's distinctive cut exudes a slim, modern twist, reminiscent of classic yet contemporary design.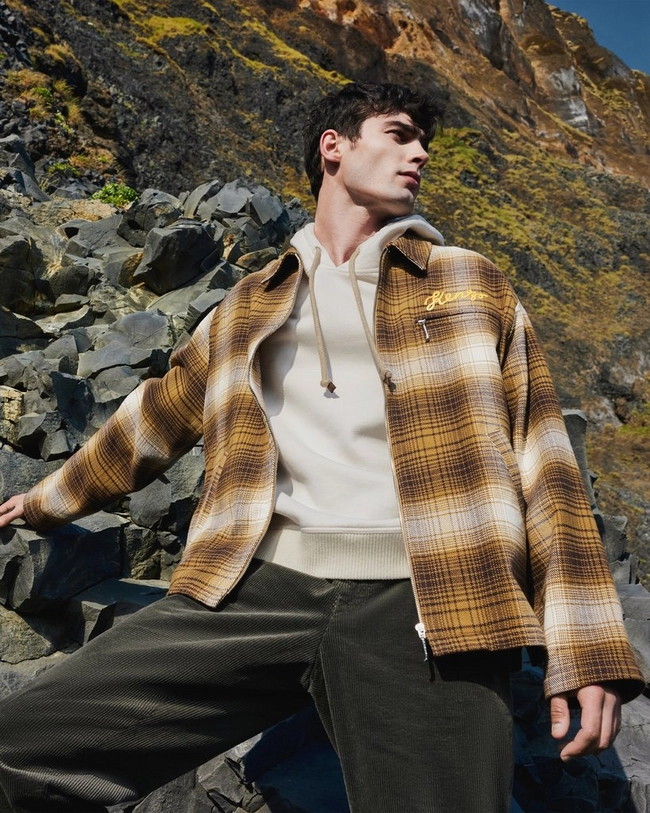 KENZO
Kenzo's latest collection has been masterfully curated by its transformative creative director, Nigo who has embraced a distinctly Japanese workwear style, with a focus on unique pieces like this striking overshirt. The new 'Boke' flower blooms across the collection, skillfully incorporated into a range of stunning workwear pieces. This collection marries innovation and Japanese tradition, showcasing Kenzo's signature flair in a way you won't find elsewhere.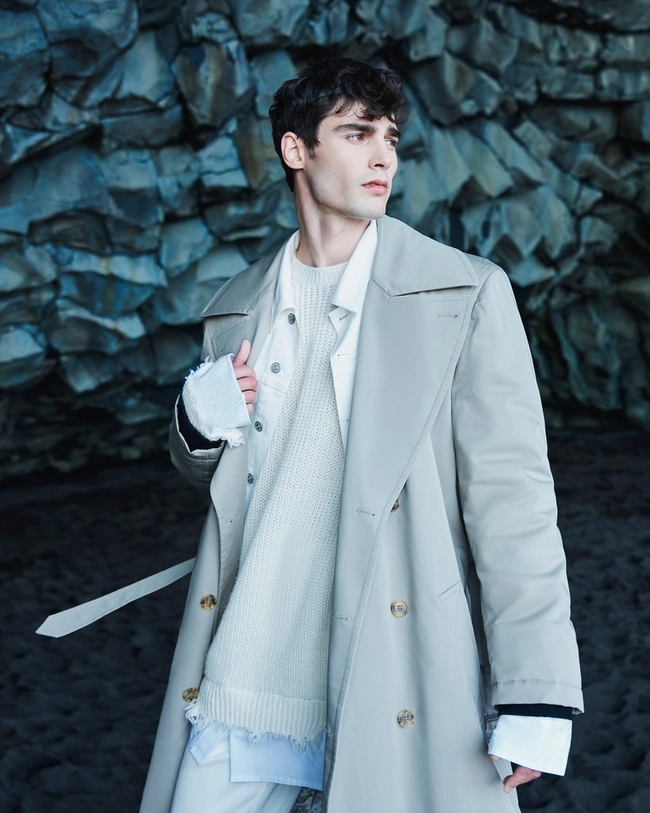 MM6 Maison Margiela
While Maison Margiela's current collection (also available this season at Harry's) takes an avant-garde approach, MM6 offers a refreshing and nostalgic representation of the brand's iconic aesthetic. Renowned for their trench coats and sweaters, this season's collection pays homage to the brand's iconic roots while offering fashion enthusiasts a chance to embrace the timeless elegance of Maison Margiela in a more accessible and exciting way.