10 Unique Gifts for Hosts
A brief list of tasteful gift suggestions for the ardent at-home host.
Although you may not share the same enthusiasm, everyone knows an avid at-home host — someone who loves to entertain, whose door is always open to friends and family, and who's always got a new recipe, cocktail, album, or gadget to show off.
These avid entertainers are few and far between (the good ones, anyway), which means we must cherish them the way they deserve to be cherished; by showering them with beautiful gifts. After all, their strive for perfection with each dinner party, after-party, aperitivo hour, and any other entertaining opportunity must be recognized.
Compliments and the customary bottle of wine at the door only go so far with these wholesome hosts, so why not display your appreciation of them in the form of a thoughtful gift? And should you choose one from our curated selection below, you can leave the 'thinking' part entirely up to us.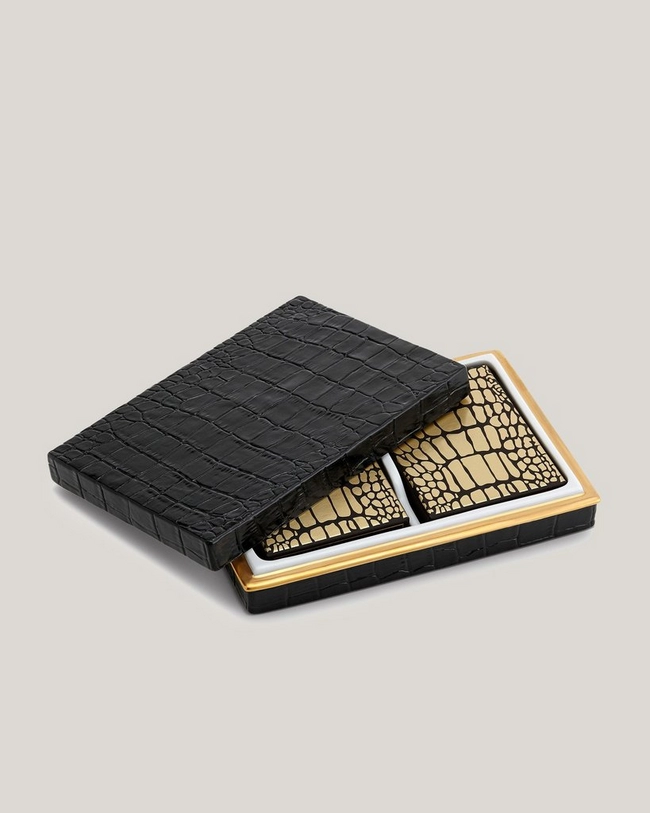 Blk Croc Box Playing Cards, L'Objet
Of course, no great host would ever dream of being caught dead without a deck of playing cards, but not every entertainer has a set as sexy as these. Encased in a crocodile leather-bound Limoges porcelain box with 24k Gold accents, these are certainly the most regal and alluring playing cards we've seen in some time.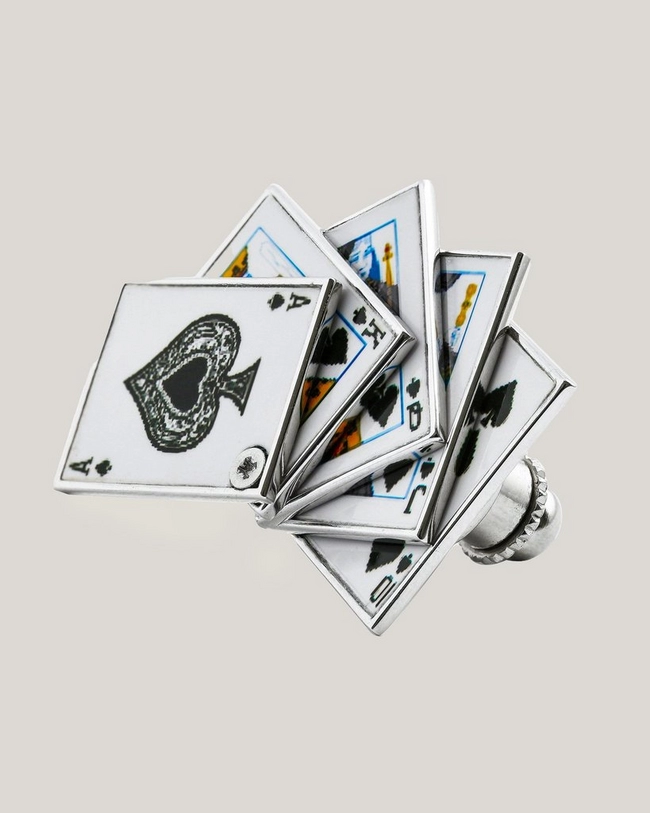 Rhodium Royal Flush Pin, Tateossian
Does your host enjoy event planning just as much as entertaining at home? Then allow him to take game night with him wherever he goes with this intricate pair of cufflinks from jewellery and accessory specialists Tateossian, featuring a winning Royal Flush pin made of sterling silver.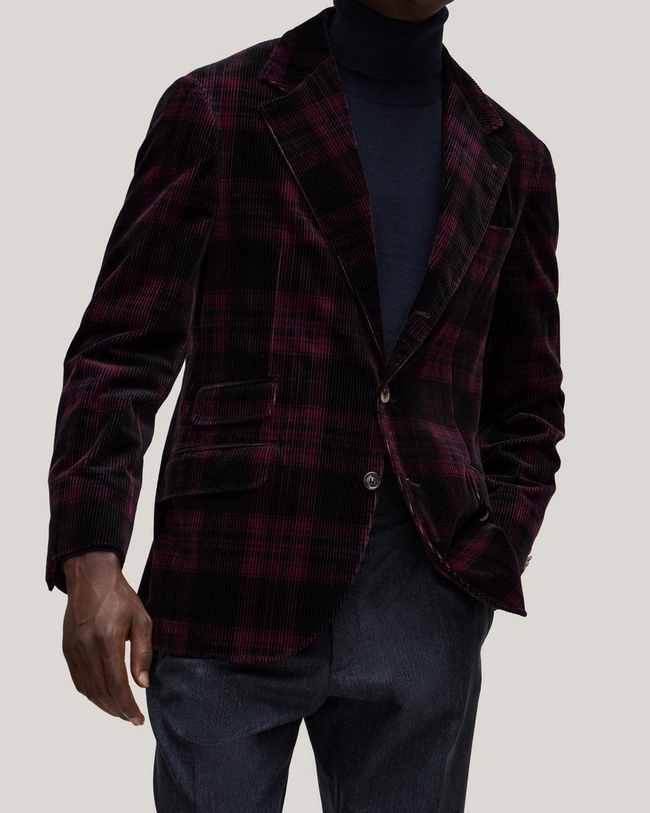 Plaid Cotton Velvet Sport Jacket, Brunello Cucinelli
The ultimate host must have an outfit suitable for the biggest occasions, and this plaid sports jacket from none other than Brunello Cucinelli more than fits the bill. During the year's most festive period — that seemingly endless stretch of December where holiday parties, family dinners, and NYE bashes are aplenty — this burgundy plaid jacket comes into its own and will essentially guarantee your host best-dressed status at every get-together.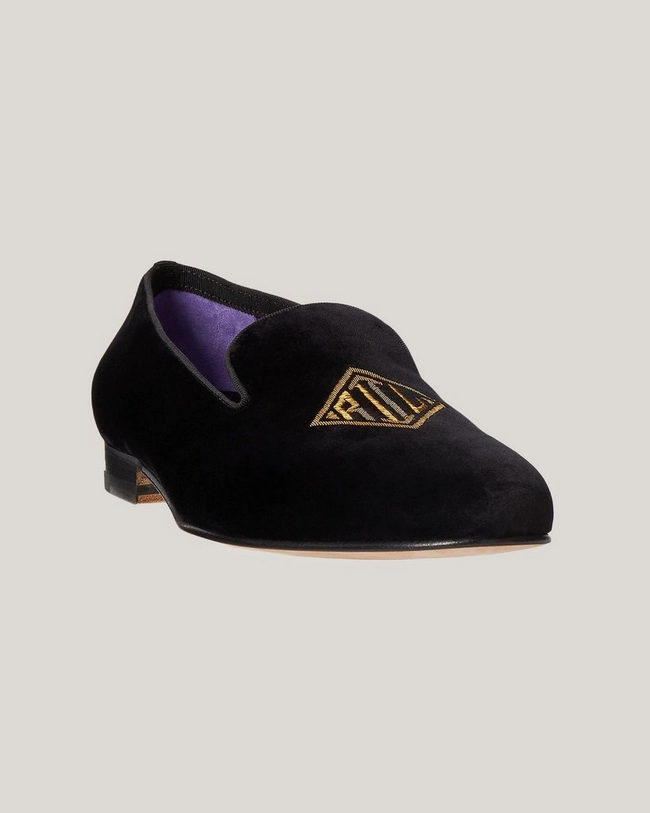 Alonzo Monogram Bullion Velvet Slippers, Ralph Lauren Purple Label
Velvet slippers are the quintessential shoe for the sophisticated host at an evening event, no matter if they're worn with a full tuxedo or a plush house coat. And as far as elevated trad-style goes, few do it as authentically as Ralph Laurent Purple Label. These Alonzo slip-ons are made in Italy and feature an art deco–inspired "RL" bullion monogram embroidered on the vamp.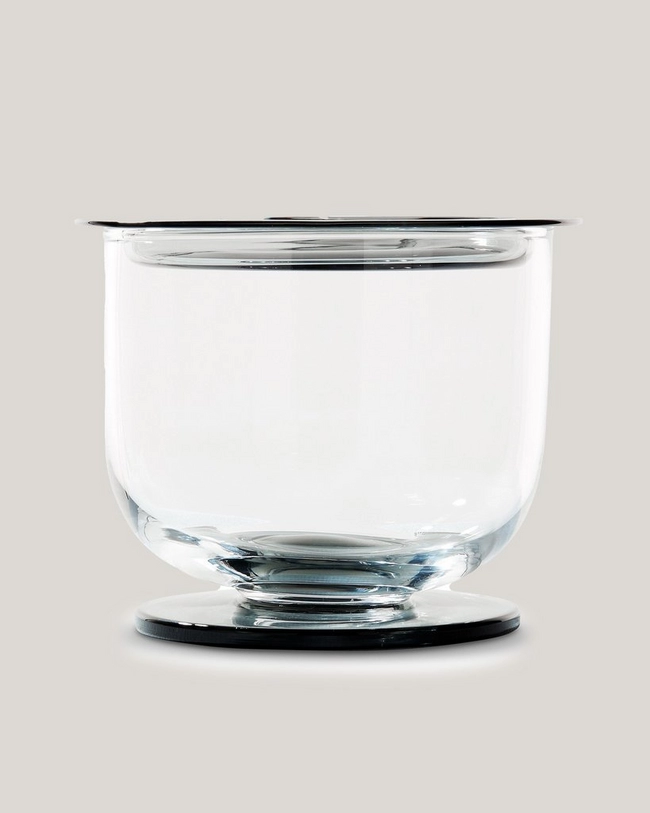 Puck Ice Bucket, Tom Dixon
If your host is a cocktail enthusiast (as most are), then keeping ice on-hand is always a requirement. So, what better idea than a chic ice bucket that looks as good as it performs? This heavyweight ice bucket from world-renowned English designer Tom Dixon is made of mouth-blown glass that features a subtle smoke affect, adding an air of mystique any host (or guest) would enjoy.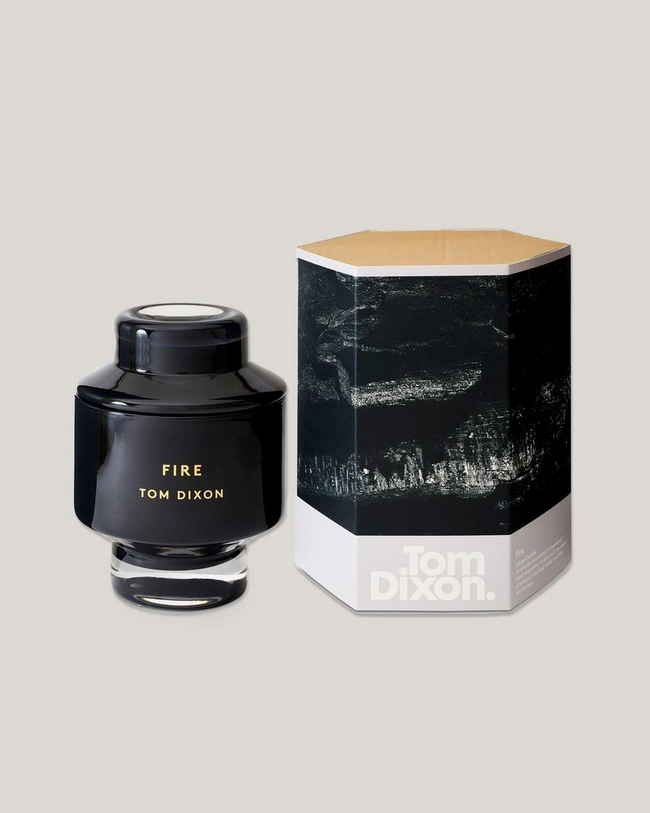 Large Fire Scented Candle, Tom Dixon
Scent is a very subjective subject (and can be a sensitive one too), but if you already know your favourite host is a fan of fragrance, set the ambience of your next encounter with the alluring aroma of this Fire Scented Candle, also by designer Tom Dixon.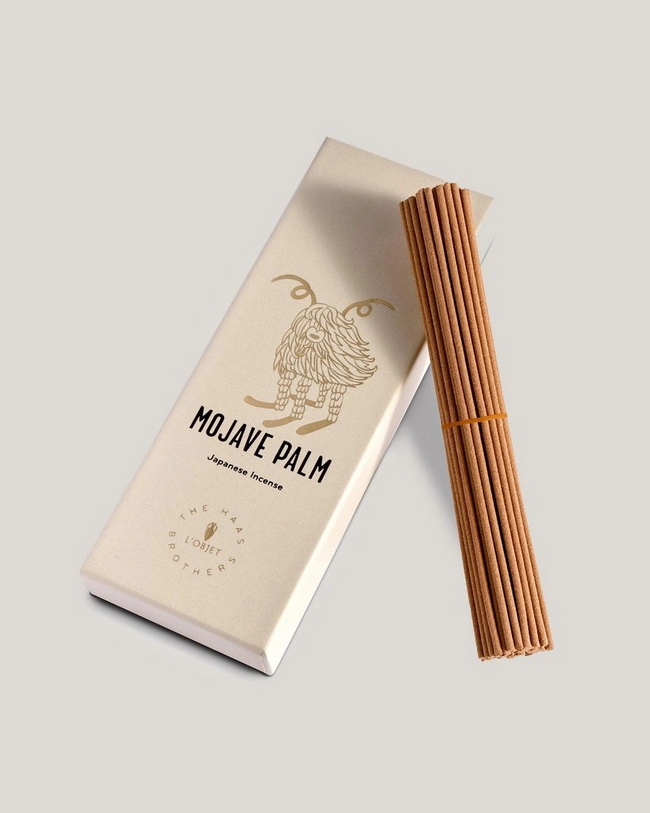 Haas Mojave Palm Incense Pack, L'Objet
Your host not much of a candle man? Not an issue — sub out the wax and wick for these Japanese incense sticks from L'Objet. The irresistible Mojave Palm scent will fill his space with dry, woodsy notes native to the Mojave desert, creating a calming, peaceful atmosphere at home no matter if he's hosting guests or chilling solo.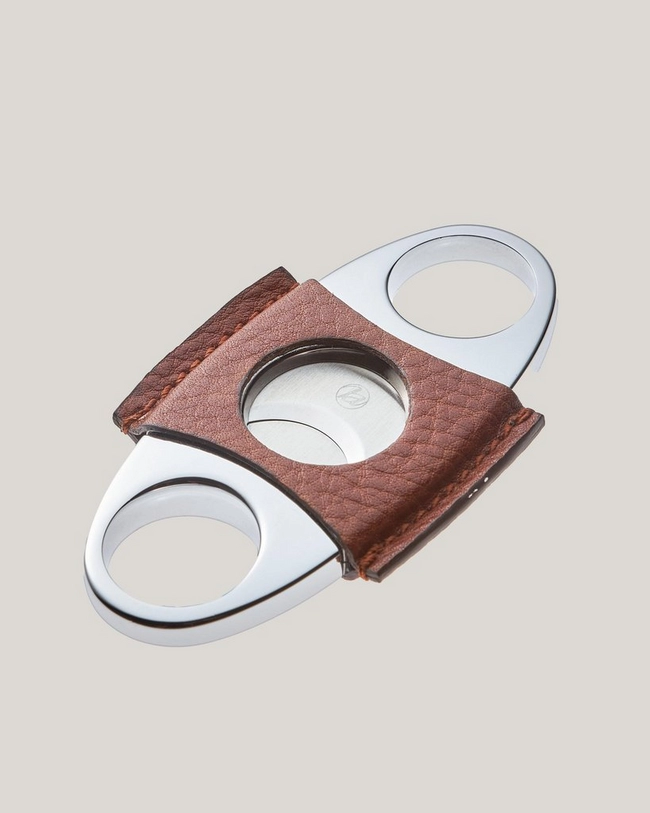 Cigar Cutter, Brunello Cucinelli
Enjoying a fine cigar among friends is one of life's greatest pleasures, especially when it follows an equally fine meal. Add a layer of luxury to your post-dining indulgence with this stainless steel and pebbled-leather cigar cutter by Brunello Cucinelli.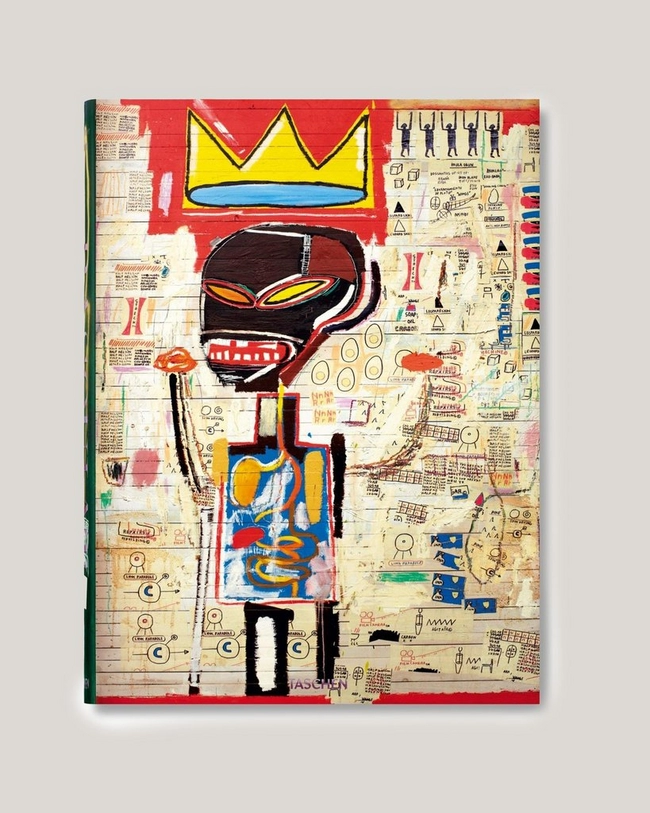 Jean-Michel Basquiat, Collector's Book, Taschen
Jean-Michel Basquiat is one of the most cherished artists of the 20th century. The American artist is adored by fine art fans and followers of popular culture alike, and this spectacular coffee table book from acclaimed publisher Taschen offers an unprecedented insight into Basquiat's work. Light up the living room of your host's house with this inspiring book, an art piece in itself.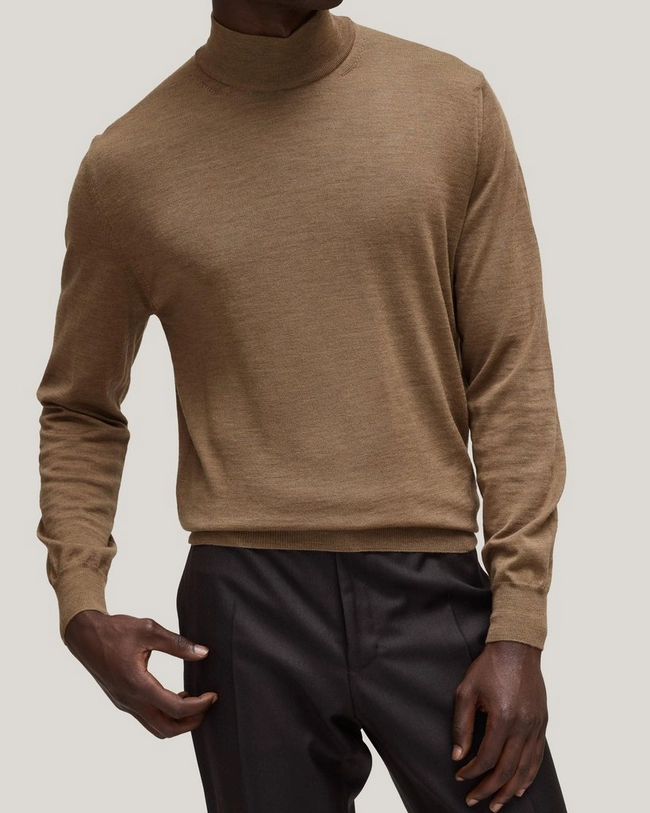 Merino Wool Mock Neck Sweater, Canali
Staying in for the night doesn't mean one has to sacrifice style, especially when entertaining. If your host enjoys dressing up a bit, then this super-fine Merino wool mock neck made in Italy by Canali will elevate any evening look, whether worn with a suit or simple pair of jeans.
TAGS:
#Style Advice,
#Gifting
,
#Lifestyle
,