How to Wash Your Dress Shirts at Home
It's easier than you think, and your shirts will last longer.
By: TIM GALLANT
Date: 2020-03-20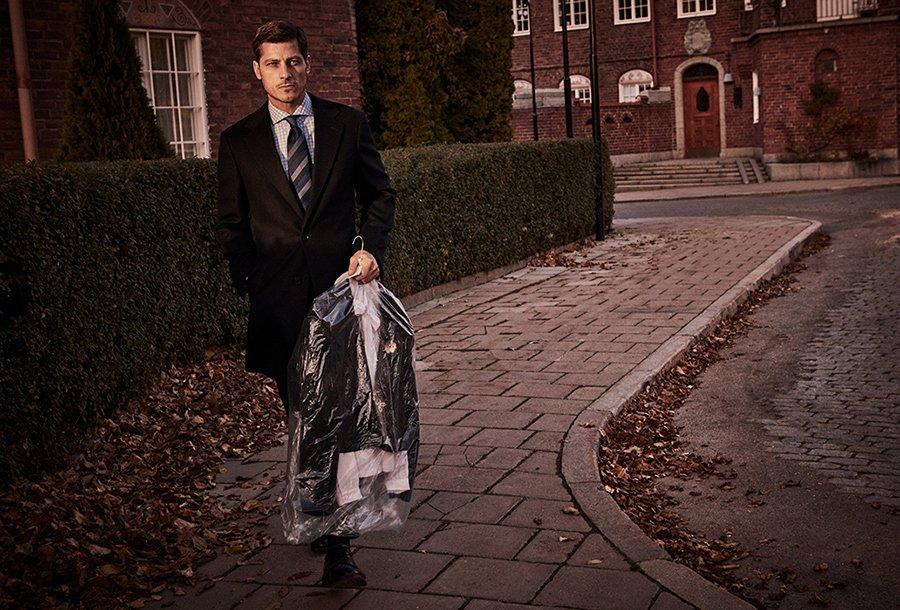 Machine or hand-washing your dress shirts is not only okay, but your shirts will also last much longer when not subjected to the dry cleaner's harsh chemicals.  Here's a fact you may not be aware of: despite the name, dry cleaning isn't a dry process. Yes, shocking, isn't it?
Dry cleaning is a very specific operation that involves the use of solvents, rather than water-based cleaners, in machines that look and function similarly to washing machines. But dry cleaning is not the only service that dry cleaners offer and, especially in the case of dress shirts, the cleaner will more often than not perform what's called a "wash and press" service.
"Wash and press" sounds exactly like what it is—your shirt will be laundered in a machine with water and detergent, the way you do at home, and then it will be pressed straight out of the washing machine, while it's still damp. The service you're paying for, essentially, is the pressing, which takes a toll on your shirts, as well as the convenience of having someone else handle the laundering for you.
Harry's Tip
"Treat stains with a laundry pre-treatment product––not before you put your shirts in the wash, but before you put them in your hamper. This provides ample time for the product to go to work."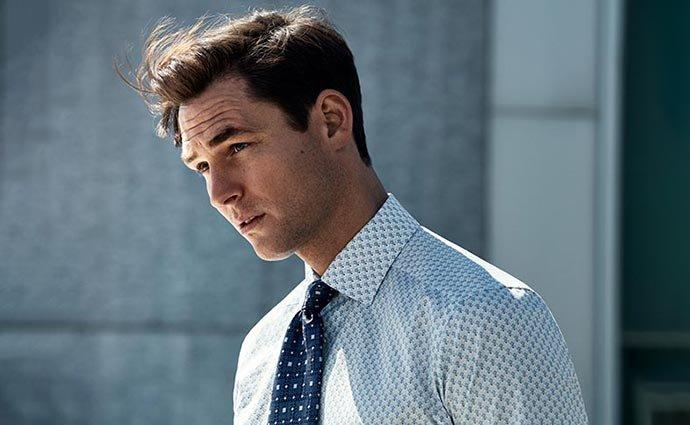 While it's perfectly fine to continue to send your dress shirts out, you can certainly replicate the process at home. It might even become a new calming ritual. If you do decide to take shirtcare into your own hands, here are your washing insIf you do decide to take shirt care into your own hands, here are your washing instructions:
1.  Spray a laundry pre-treatment product onto any stains prior to laundering, including ring around the collar and cuffs. We also recommend rubbing the fabric against itself, working the product into the fibres.
2. Wash shirts on your machine's delicate setting with cold water.
3. When you remove the shirts from the washing machine, grab them by the shoulders and give them a good snapping shake to uncrumple them.
4. Transfer the shirts to a hanger, hang in a convenient place (the shower rod is ideal) and give them a good tug at the sleeves and button placket to ease any wrinkles.
5. Give your shirts a light pressing.
Eton shirts are specially crafted using a centuries-old process that encourages the wrinkles to release with your natural body heat as you wear it. Lesser non-wrinkle shirtmakers use harsh chemicals like formaldehyde to keep wrinkle-resistant. But do you really want to be wearing that next to your skin? We didn't think so.