Hit The Tropics
By: TIM GALLANT
Date: 2017-07-26
For most of us regular guys, life doesn't afford that many opportunities to go completely nuts with colour and pattern. But we all need to let loose some times. Isn't that what summer is for?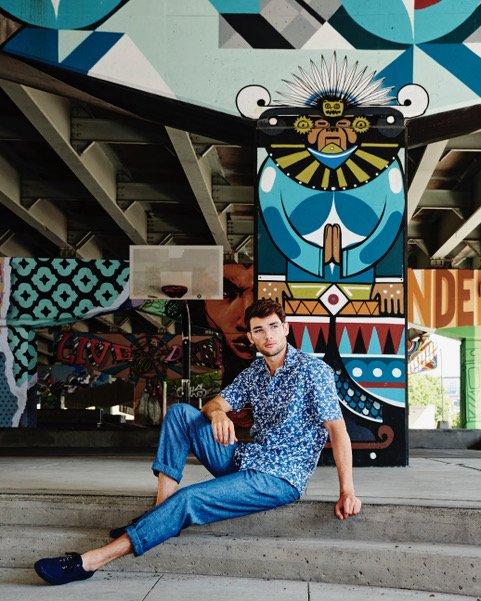 No doubt you've noticed your local bars and backyard BBQs full of guys wearing boldly printed Hawaiian shirts? These tropical print shirts have even been spotted by celebrity style makers ranging from Chris Pine to Mahershala Ali on the cover of this month's GQ. Because of that, fashion brands like Benson, Versace, and McQ have been raising the bar, yielding attention-grabbing prints that are almost guaranteed to start a lot more than a mere conversation.
Fortunately, summer's not over yet. Don't miss out on your chance to get in on some of the stylish madness. Some things to remember. When you're wearing something this bold, keep the rest of your fit relatively tame. And, look for fresh prints and lightweight fabrics to make it feel modern.
Here's 10 tropical print shirts you don't want to miss out on.