67 Years of Asking Harry
As we celebrate our 67th anniversary, Ian Rosen reflects on his grandfather's legacy and how it informs our modern approach to helping you look and feel your best.
By: Ian Rosen
Date: 2021-02-18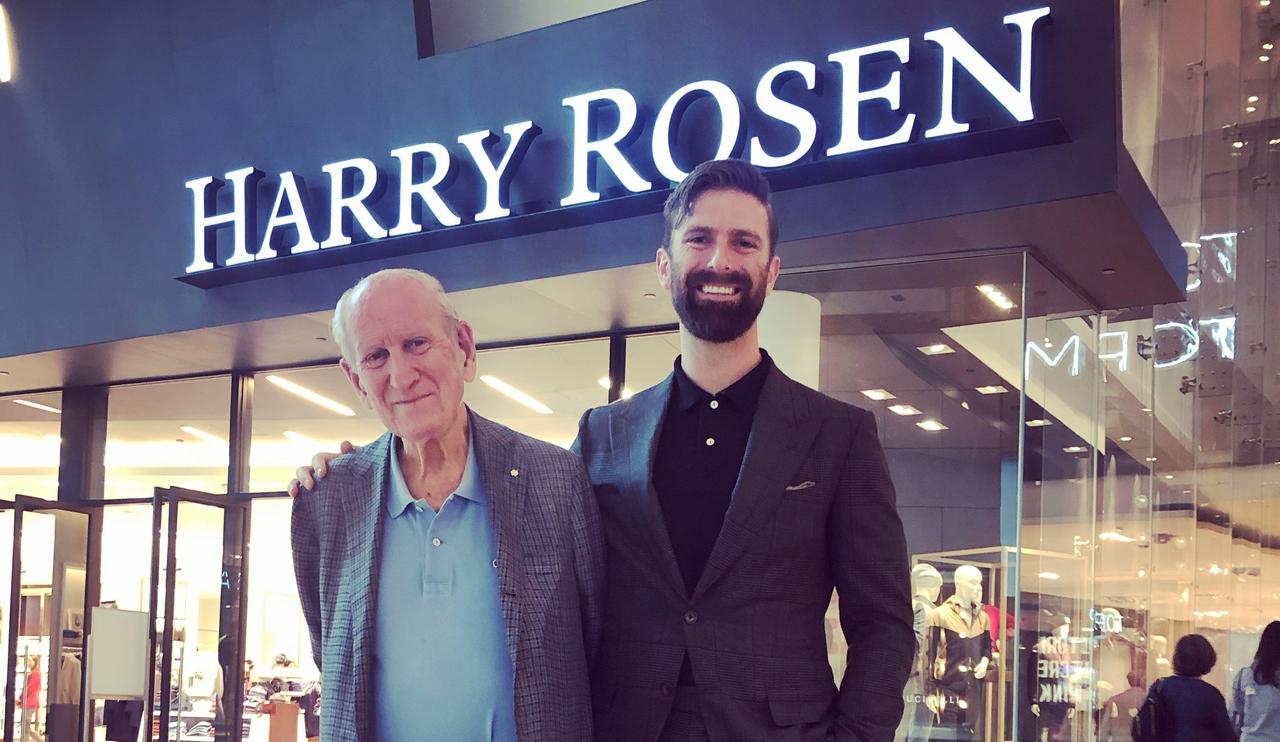 Harry and Ian Rosen in front of our Yorkdale location.
Sixty-seven years ago, my grandfather Harry, opened up a 500-square-foot shop with the ambition of sharing his passion for men's clothing with others; he genuinely was obsessed with the craftsmanship that was required to make a tailored suit look flattering on a man of any size.  The one thing he hadn't planned for was the knowledge he would get from his clients, simply by listening.
Where do you expect to be wearing this suit?  What does your commute look like?  What do you love about your favourite jacket in your closet today?  The answers to these questions led him to the ability to match garment to person and person to garment better than anyone out there. The legend of Harry Rosen began.
Eventually, the trust he gained turned conversation on its head. Instead of Harry asking the questions, his loyal clients were looking for him to supply the answers to the key questions that were nagging them on a daily basis: How wide should my pant cuff be? How much shirt cuff should be showing? Which tie knot is appropriate for this occasion?  The idea of 'Asking Harry' became the insight behind the famous advertising campaign that helped Harry Rosen become a household name in Toronto.  It's something that remains in our DNA to this day – we believe we should have the answer for any challenge a man is facing when getting ready for his day.
Harry stands in front of our Yorkdale location.

The iconic Ask Harry advertising campaign.
I won't lie – it wasn't intuitive that, with a pandemic forcing many of our incredible clients to work from home and spend time in less formal settings, we would gain the ability to reinforce this idea more than ever before. Our passion for clothing set us up to do just that. Which pants should I buy if I'm sitting at my dining table all day?  How can I be comfortable at home, but look professional on a video call?  How can I break out of my suit & tie rut and get more creative with my wardrobe? Can I wash this at home? These are the questions our Clothing Advisors and our Customer Care teams across the country have been supporting our clients with all year.
When the pandemic forced us to shift so many of our relationships to digital channels this year, we have been listening and learning just like Harry did 67 years ago. We've enabled our highly trained clothing advisors to curate our website down to the item and specific size for any of our clients and we have a huge range of new features we're planning to launch later this year. Personalized shopping lists, shopping-by-store and more ways to discover products we think you might love are on their way as we continue to evolve to help you shop on your terms.
Archival photo from 1949, a few years before Harry opened shop.

Merchandise displayed inside our first store.
Every single time I tour a store with Harry, it is the hard and fast rule that we walk out with three to four insights from customers on how to better their experience. All this to say –we're still all ears and we are so incredibly grateful you've entrusted us with even the smallest part of helping you feel and do you best.
Ian Rosen is our Executive Vice President Digital & Strategy (and Harry's grandson).
Featured Stories
Stay confident with stories and advice on looking good and living well.
Read More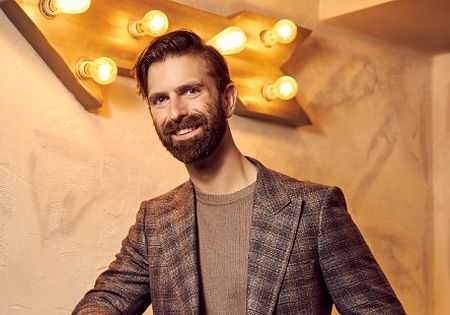 Article
Harry's VP of Digital, Ian Rosen On Growing Up Around the Business, Style Regrets and Leadership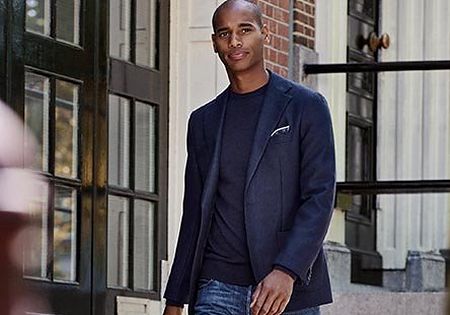 Article
Investment Pieces: How to Build a Better Wardrobe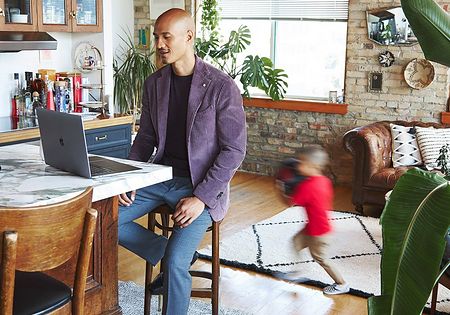 Article
Ask Harry: What To Wear While You WFH
TAGS:
#Style Advice,
#Ask Harry
,
#Style
,