Wardrobe Mixology
Keep your look current with inspired shirt and tie combinations.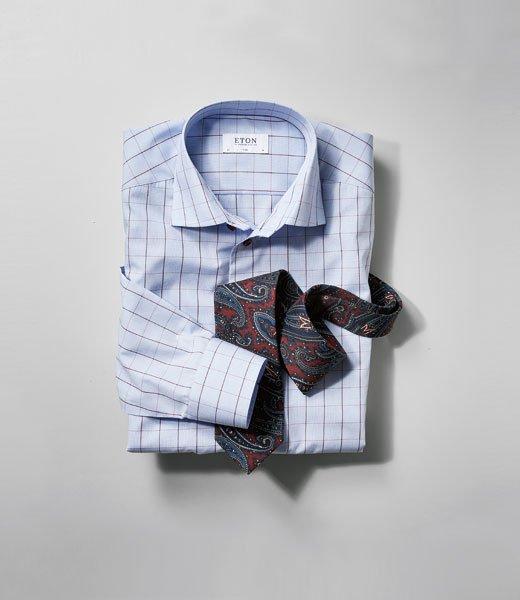 Colour your world
The latest trend in harmonizing dress shirts and ties unites rich colours with bold patterns. Making a bid to be this season's dominant colour, merlot also features prominently in tie patterns - as stripes, polka dots, paisley or whimsical neats. Any of these combinations would work seamlessly with a man's favourite grey, blue or navy suit.
Mix it up
Deciphering combinations that work great together and those that work against you can be an overwhelming experience. That's where our in-store advisors come into play. Classic patterns like Tattersall check and micro-houndstooth have been revived and updated, showing up in modern tailored shirts. Small changes that will make a big impact.