What to Wear to: a Winery Tour
Planning the Perfect Outfit for a Day Spent at a Vineyard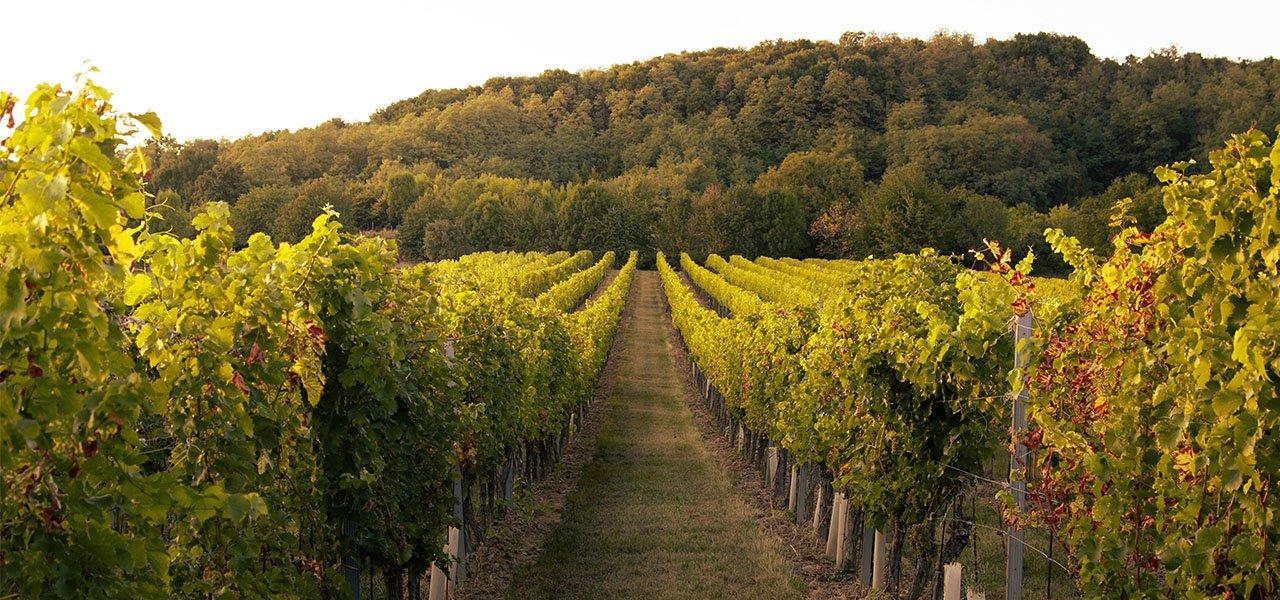 When it comes to planning the perfect day, there's a long list of pastimes far less enjoyable than slowly meandering through the lush green vineyards, down the slowly descending slopes, and around the immaculately manicured properties of a well-established winery.
Add in that certain subtle-yet-visceral hum one earns after a few sips of a perfectly chilled glass of white, and there are few pastimes we find quite as gratifying.
For these very elemental (albeit romantic) reasons, wineries are often the chosen setting for weddings, parties, various celebrations, and an endless amount of photos that inevitably end up on your Instagram feed. However, when it comes to how said photos turn out, it often isn't the settings themselves where likes are lost – instead, what their subjects are wearing.
To ensure you don't fall short of looking appropriately cultured ahead of your next winery tour, here's our guide on what to wear during your session of high-brow day drinking.
Some Stylishly Sturdy Shoes
Traversing the terroir of a picturesque winery is one of life's greatest simple pleasures, but come unprepared without the proper footwear, and you could just be forced to enjoy the experience from the sidelines.
Without a pair of sturdy, walkable shoes, those romantic rolling hills and slowly sloping vineyards can easily start to look more like slip 'n slides and dry-cleaner's bills. That said, we're not necessarily advocates of the idea of turning up in a pair of Wellington boots either.
The key is to find a pair of shoes that balances both footing and fashionable form – our advice is to look for something with a reliable rubber tread underfoot and a sleek (preferably leather) upper that wouldn't look out of place paired with some slightly dressier pants.
Your Wine-Drinking Hat
Sipping fine wine under the sun isn't exactly the most taxing way to spend a day, but like any activity worth partaking in, it comes with its own set of hazards – one in particular being the sun itself. Time flies when you're having fun, which means it's very easy to expose yourself to direct sunlight for prolonged periods of the day without realizing it.
For this very reason, we always recommend you bring your favourite wine-drinking hat with you when there's an entire day's worth of wine to be enjoyed. Whether that comes in the form of a classic ballcap, a refined bucket hat, or anything else, saving yourself from sunstroke and dehydration can only mean more wine for you.
A Pair of Tasteful Shades
A polarized pair of sunglasses are by far the best – and best looking – way to protect your eyes in bright light. They're also adept at providing tired eyes some temporary respite from the public view, which can prove very useful following a plentiful lunch where ample wine has been served.
Whether you've found a quiet spot in the sun to shut your eyes for a moment or you're assessing how far away the clusters of chardonnay are from harvest, a tasteful pair of shades will ensure you appear to know precisely what you're doing.
Some Tailored Trousers
Just because you might feel one with nature (especially after a few glasses of vino) while strolling through those rolling vineyards, dressing like you still belong to greater society is just one of the prerequisites that accompany a day spent at an upscale winery.
One very easy, very tasteful way to do so is with a pair of tailored trousers. When wearing more refined details like front button tabs, side adjusters, and perhaps a pleat or two, you're miles more easily forgiven for any and all Tom Foolery that comes as a byproduct of a few spectacular glasses of Pinot.
A Breezy Linen Shirt
Linen and warm climes – it's only natural. The loose, airy weave of linen looks at its best when worn in a more relaxed cut and with a charming wrinkle, which makes it the perfect fabric for a simple, laid-back shirt.
The forgiving cut of linen shirts is fantastic for ventilation and airflow on hot days but is also useful for accommodating more understanding attitudes towards diets and indulgences. Whether you tuck yours in or not is your prerogative, though typically shirts with tails look a touch smarter when they are.
A Classic Timepiece
When it comes to what you wear on your wrist, we say leave the screens and metal straps at home. Embrace the rustic surrounding scenery and opt for a more classic, pared-down watch with a leather strap and simple face instead.
There are plenty of occasions where showing off a sportier watch goes more with the territory, but you're much better served to focus your attention on the colour of the wine in your glass than the colour of the bezel on your wrist.