Harry's Ultimate Prom Guidebook
Our play-by-play guidebook for guys on how to get ready for high school prom.
By: Harry Rosen Staff
Date: 2023-04-25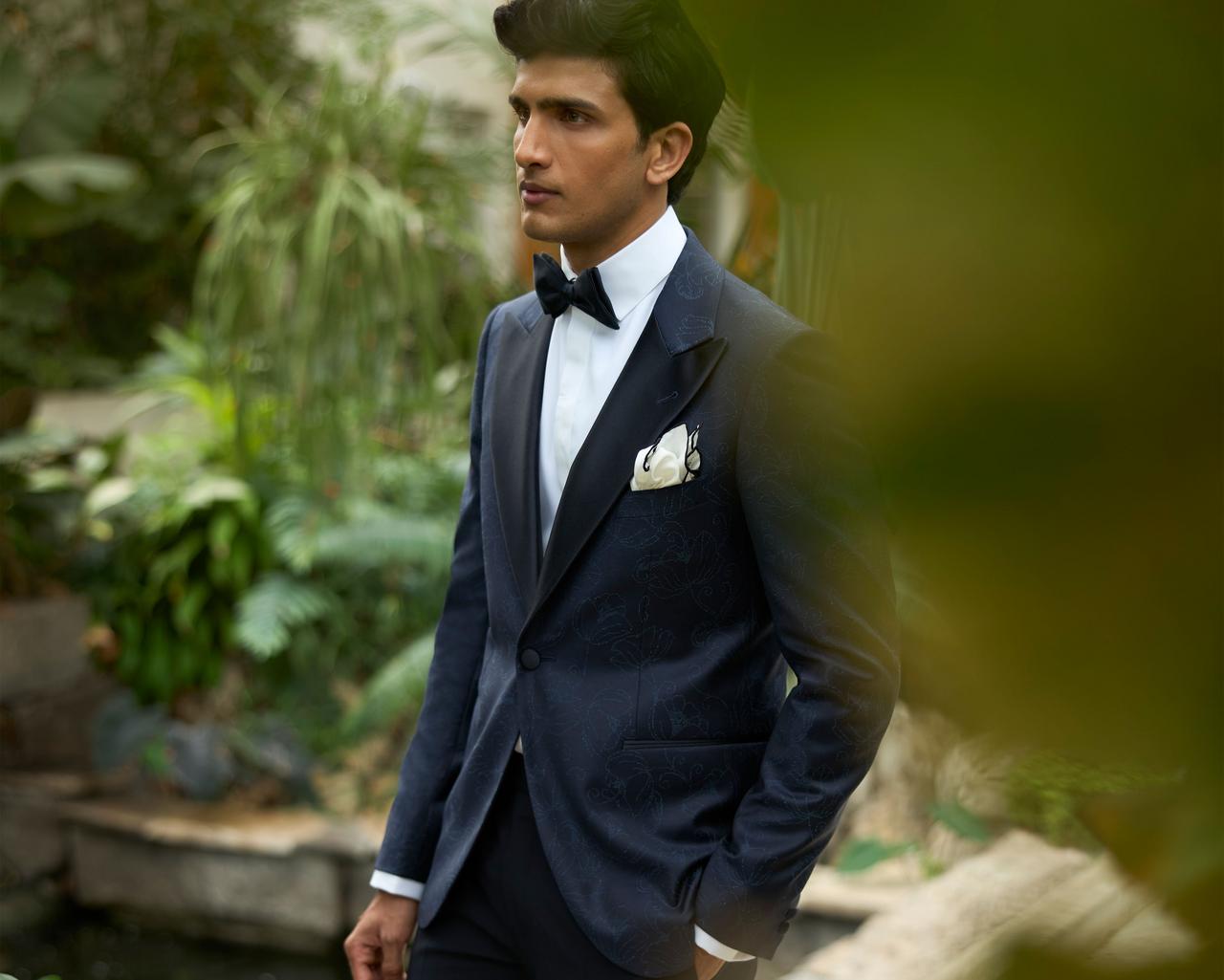 Not every bright-eyed young student will get to enjoy the experience of attending prom. Whether that's because your high school doesn't abide by the age-old tradition, or your particular ceremony simply isn't enjoyable are two entirely different matters. Should you actually have a prom to attend (or perhaps multiple, if you're lucky), regularly refer to this guide for our seasoned advice on how to go about getting dressed for the big occasion.
The Prom Suit
There are no two ways about it — when you go to prom, you wear a suit. Trust us, you definitely don't want to find yourself among the jacket-less, those seldom few who stick out like sore thumbs in all the unavoidably awkward prom photos.
Besides, a big part of what makes prom fun is getting dressed up, and for many young men, prom is your first legitimate reason to get a proper suit.
Although your parents may have held off with hand-me-downs up until now, chances are a new suit that fits your current height and build will continue to fit you for the next few years at least. This will serve you well throughout the ceremonies, celebrations, important meetings, and job interviews to come.
Suit Shopping
Value for money and longevity of use is the name of the game here, and ultimately are the most convincing attributes to sell your parents on.
Don't sacrifice quality for cost but you can average down by going for something off-the-rack (aka ready-to-wear). And definitely opt for a solid navy blue or mid-grey wool. It might not sound show-stopping but remember: this suit isn't just for one occasion.
As far as fit goes, the most important thing to get right here is the shoulders — those are one of the few things that can't be altered.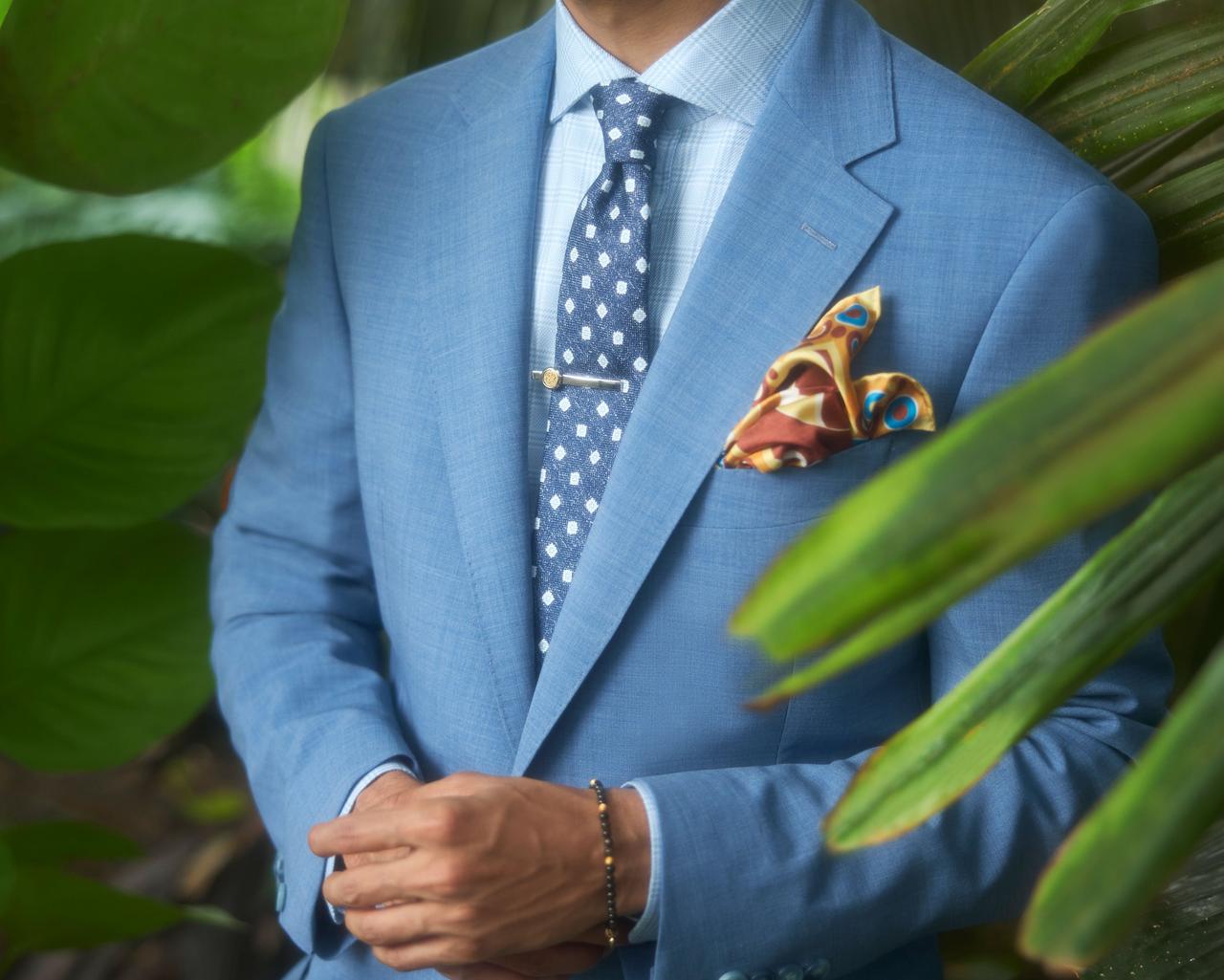 Not sure about what makes a perfect fit? Watch our video on
How Your Suit Should Fit
.
What Else?
Once you've landed on a great suit, it's time to fill in the rest of your look. Prom typically happens in the Spring/Summer at the end of the school year, which means you'll want to keep cool while wearing your suit.
A crisp white dress shirt in a lightweight fabric is the way to go. Anything with linen or silk involved in the composition is what you want. The same applies to your tie, which you should try to keep on at least for the aforementioned, unavoidably awkward prom photos. Wear loafers and lose the socks (or go for no-shows) to stay even cooler.
The Necessary Accessories
We touched on the tie, but what else can you do to make your prom suit stand out? We're partial to the pocket square, which is an easy way to have some fun with your 'fit. Your shirt most likely won't have French cuffs but should they, a shiny pair of cufflinks will take your look from a nine to a ten.
Then there are things to avoid, like "fun" socks, gaudy sunglasses, and belts with unnecessarily large buckles. Less is often more, especially in warm weather.
Many will tell you to match your accessories with what your date's wearing, but in our eyes, there's nearly nothing cornier than that. Focus on what you're wearing and everything else will fall into place.
TAGS:
#Style Advice,
#Style
,
#Events
,
#Tailored Clothing
,
#Dress Shirts
,
#Dress Shoes
,
#Ties, Pocket Squares & Formal
,
#Jewellery & Cufflinks
,