Tailored for life's most important occasions
Modern Wedding Attire
Tailored for life's most important occasions
Modern Wedding Attire
What to Wear to an Outdoor Wedding
No matter what role you play on the day, attending an elegant outdoor wedding is most likely an occasion you'll cherish for the rest of your life — particularly if you're the one getting married. One of the main aspects that make outdoor weddings so much fun is the relative freedom you can take with what you wear, but as with any ceremonious event, there are a few things you should keep in mind while getting dressed.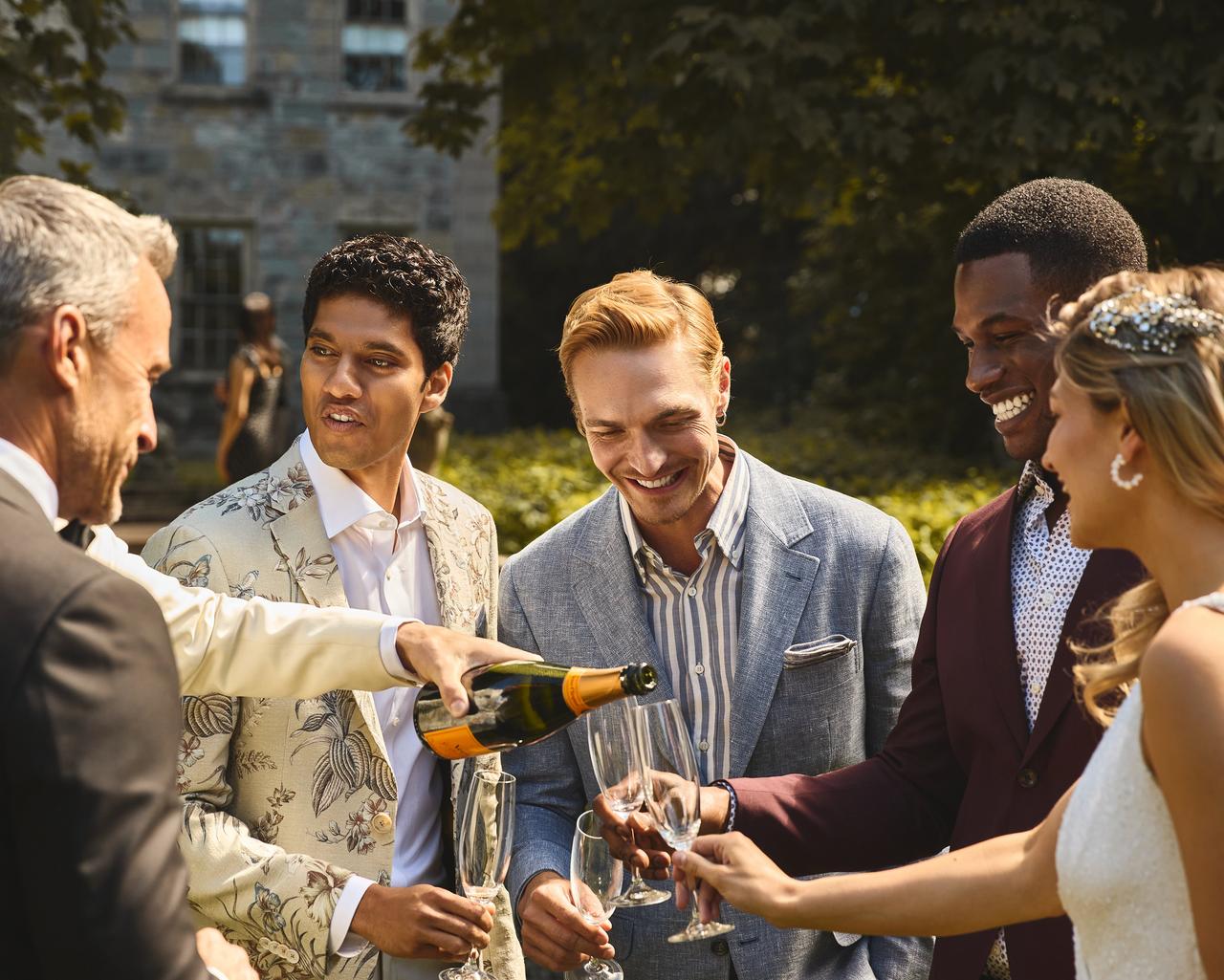 "Tailoring with less lining, padding, and canvassing are much more forgiving in the heat while also exhibiting that stylishly insouciant appeal as well."
—Adam Gallo, Divisional Merchandise Leader at Harry Rosen
For the Groom
While dress codes for outdoors weddings are generally more relaxed than their indoor counterparts, as a groom, you won't want to venture too far down the formality scale. Afterall, you are getting married, and that occasion means no foregoing the suit or tuxedo, shirt, necktie, or dress shoes.
It's worth keeping in mind, however, there's still room to take some liberties with a few sartorial details while suiting up. If your wedding date falls in the middle of summer, then opt for cooler, lighter alternatives to the traditional suit and shirt. If it takes place in the fall or early winter, then heavier wools and flannels make much smarter fabric choices.
For the Wedding Party & Guest
As a wedding guest, you probably won't be expected to conform to the same set of traditional dressing standards as the groom, but that doesn't necessarily mean you shouldn't show respect for the occasion with your own attire. Ensure you don't veer too far away from what the dress code entails, especially during the ceremony.
Although full formal dress might not be your first choice depending on the weather, don't forget that there are a wide range of suiting fabrics that perform far, far better in certain temperatures than others. If you aren't entirely sure which fabrics would suit the occasion best, just ask our seasoned team of Clothing Advisors for help – they come equipped with a catalogue of knowledge from assisting countless men get dressed for weddings.
Once the ceremony is over and the reception begins, however, feel free to further adapt your formal outfit to the outdoor elements. Whether that means removing your socks and necktie and popping open a few buttons from the top of your shirt placket or draping an overcoat across your shoulders so you can keep your hands free to hold a glass of champagne, then go for it.
Get the Right Guidance

From tie to toe, we're here to help you make the right choices — book a personal consultation today.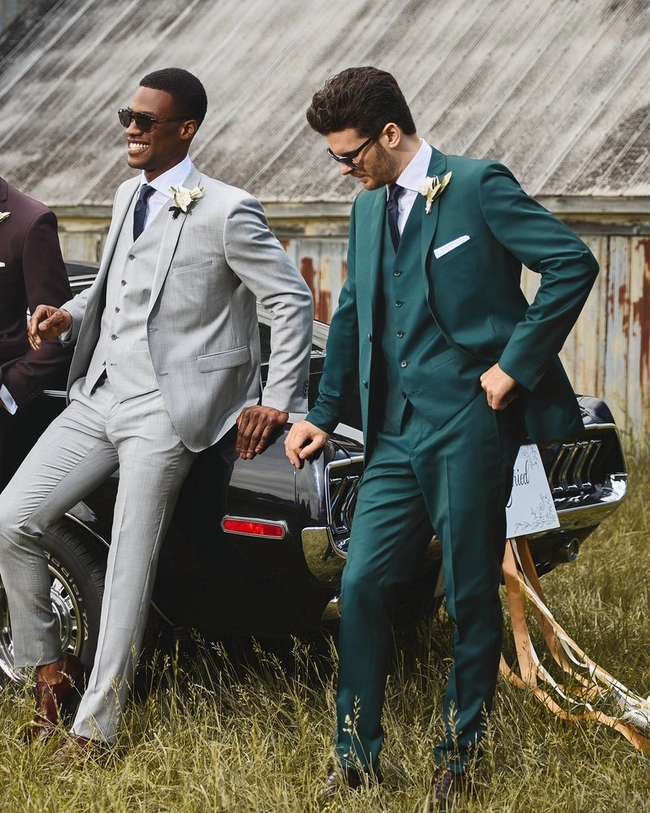 Light Up the Day with an Eye-Catching Suit
It's finally time to let loose — bring the fun with a colourful custom suit that still retains its classic style elements.