Why Do Some Designer Jeans Cost So Much?
By: HARRY ROSEN EDITORS
Date: 2016-10-17
It has been fascinating to watch the evolution of jeans over the last 30 years – how the world's most utterly utilitarian pants have been taken up by top fashion designers and turned into works of art. The amount of time and energy and the sheer attention to detail that a leading denim house puts into its jeans equals anything we see in tailored menswear.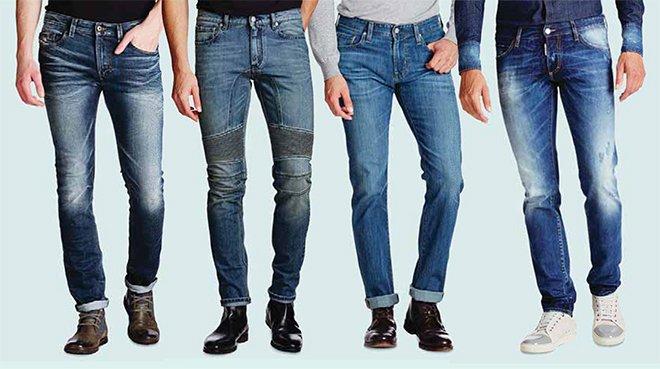 It begins with the quality of the fabric. The Jacob Cohën label, for example, takes pride in sourcing original Kurabo Japanese denim, as well as fabrics from Loro Piana, Carlo Barbera and other top Italian mills. Cloth this good is made to last and, over time, will mold to your body, so your jeans become even more comfortable. Top-quality jeans are hand-stitched, like any first-class tailored garment.
Next comes the washing, when companies use various kinds of stones to create gradations of fading. At AG Denim's factory in Los Angeles, new jeans are deliberately treated to look as if they have been worn for one, three, four or as long as 13 years. Wear and tear, distressing and embossed creases are created using lasers and also by hand – "damage" that is then baked permanently into the fabric. You can truly say each pair of AG jeans treated in this way is unique.
Finishing the pants with rivets, buttons and labels is also done by hand. Little extras add to the value. For instance, Jacob Cohën uses silver-plated palladium and carbon buttons on its jeans, as well as special yarns and ponyskin labels. Finally, it steams the jeans to create their shape. When you find the perfect jeans, they become a treasured possession. Our Clothing Advisors are experts at finding the cut and fit that suit you best. Try them on and you'll feel they were made especially for you; that appreciation grows when you understand the work that goes into them. And once you've found your ideal, it's easy to order them again and again.