What Our Team Is Saying About Atelier Munro
From custom jeans to made-to-measure three-piece suits, our Harry Rosen associates swear by Atelier Munro.
By: HARRY ROSEN EDITORS
Date: 2019-09-27
We at Harry Rosen HQ have menswear on the brain. And so it's no surprise that our associates and employees have fallen hard for Atelier Munro'scustom-made clothing. With hundreds of fabrics available each season and the ability to fine-tune each detail to our own personal style, it's a wonder we haven't scheduled a seasonal fashion show in the break room. Here's what everyone around our office is saying.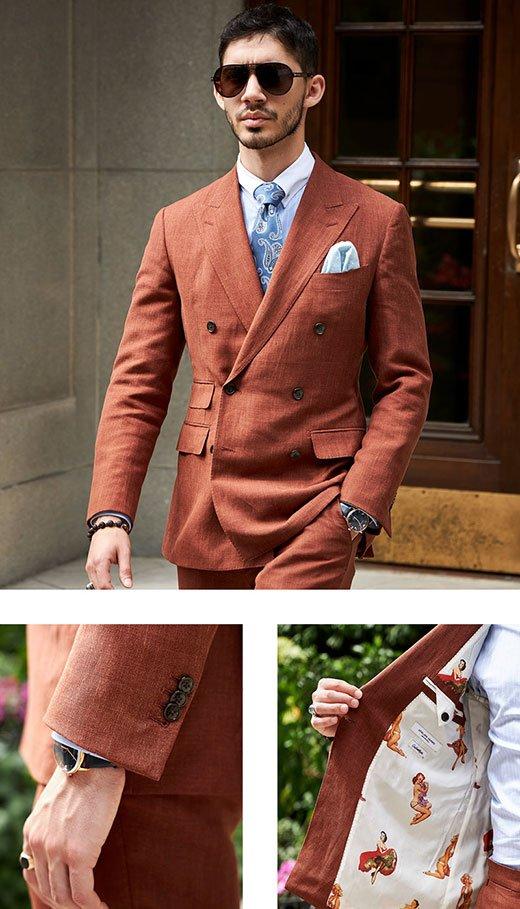 Daniel, Marketing Assistant
"I've never been a fan of the plain black, grey or blue 'work' suit; I like to stand out from my colleagues and peers. That's why one of the things I love about Atelier Munro is the fabric options they provide to, not only their tailored garments, but to their denim and footwear as well.
The entire Munro process is great—from meeting up with my advisor to picking my customization options and seeing the final product upon delivery. However, my favourite part is sitting down, looking through the swatches, finding one I love and crafting a look around it. Recently, when wearing a suit from Munro, a friend said to me, 'Every time I see you, you're always the best dressed guy in the room'"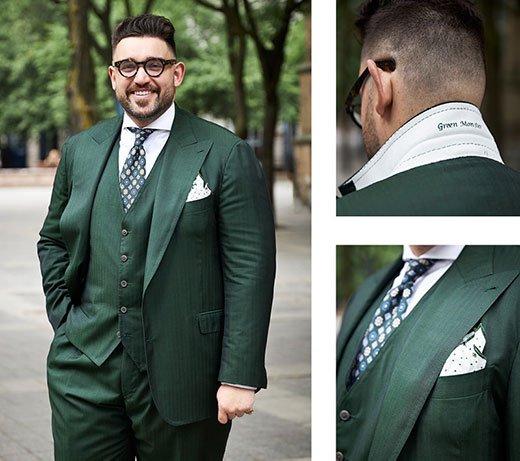 Vince, Clothing Advisor
"As a former rugby player, I've always had issues with tailored clothing and Atelier Munro just gets it. Honestly, the way their garments fit me, as a bigger man, is one of the best I've ever found. Their level of comfort is amazing. For example, I can wear something that looks slim but doesn't feel overly slim. This adds to the confidence I have in my clothing—which is one of my favourite things about it. I've never felt as confident as I do in a Munro suit.
Walking through Toronto's Financial District in a full green 3-piece look, I often get a 'nice suit' comment—and that means a lot coming from some of these men who are clearly Harry's guys."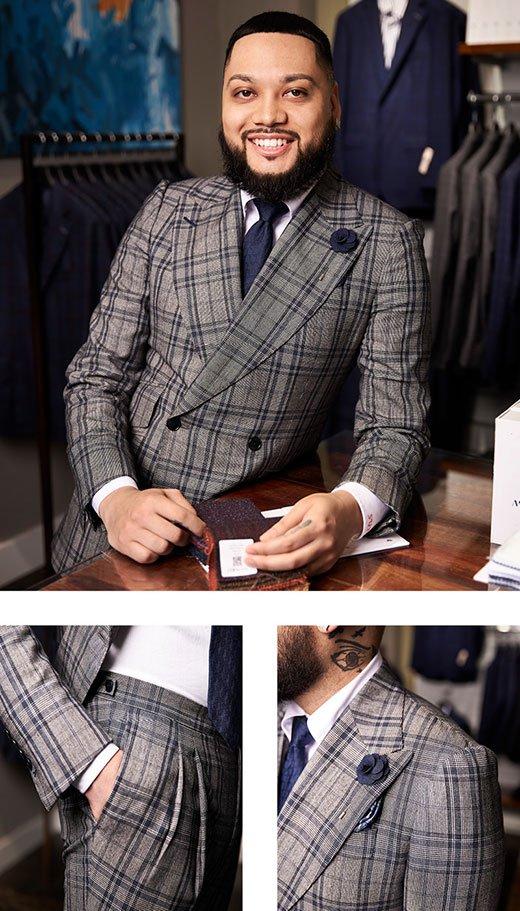 Nick, Clothing Advisor
"I chose Munro because the garment can be whatever you want it to be. Whether you're looking for something timeless and classic or you want something funky and bold that will turn heads, there are so many different style options and details you can choose from to really personalize your design. The feeling of having a suit was crafted just for me—and that no one else will have—is fantastic.
Next up on my Atelier Munro wish list is a purple-hued suit with a navy windowpane pattern."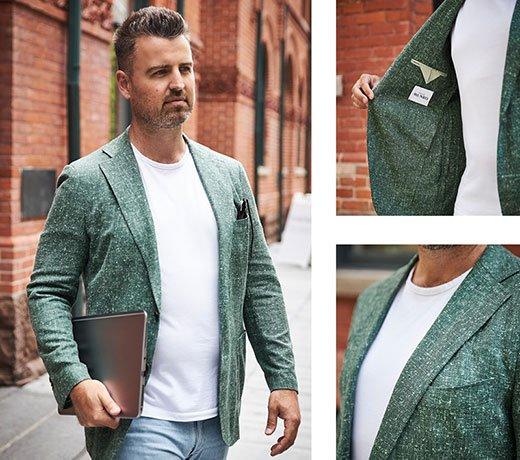 Dylan, Digital Marketing Manager
"At the time that I discovered Munro, I didn't know much about the suit business. However, I found that the process was simple, seamless and new-buyer friendly. They were so knowledgeable and helped me sort through all of the options without being overwhelmed. The customization possibilities are endless and singular to you. I think that's what really sets Munro apart from just going into a store and buying a suit.
I often overheat during the day—so being able to choose a lining-free option was fantastic. It's more breathable and helps me get through a day at the office comfortably without sacrificing style."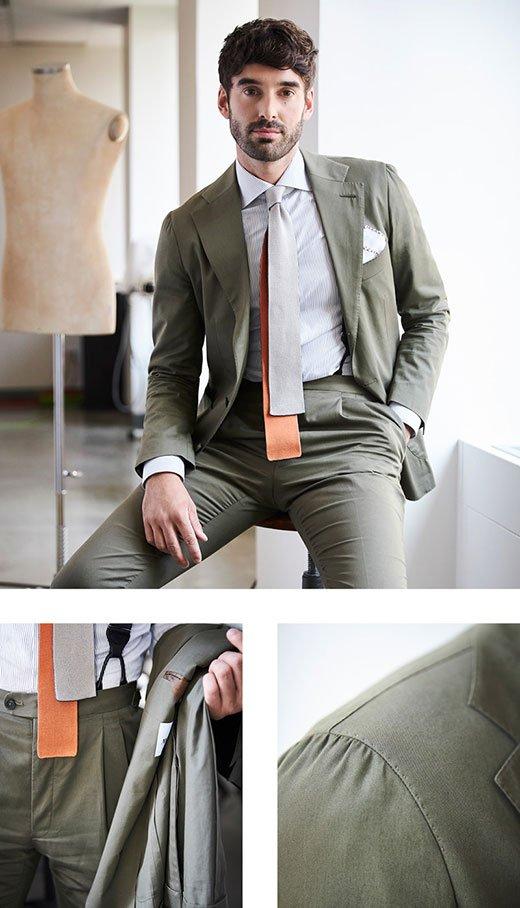 Andy, Fashion Specialist
"With Munro, I like that I have complete control of the look and feel of my garment. I am able to draw inspiration from other style influences and build them into my customizable suits. The result is a garment that's unmatched and feels like my own. Munro is also priced quite accessibly, which makes it appealing to someone young. However, even at such an attainable price-point, the brand offers an experience in their shops that feels elevated and cutting edge.
I find that my Munro pieces are often noticed by random strangers on the street when I'm heading the office, or out and about. It feels good when others appreciate even the smallest details that I selected in one of my garments."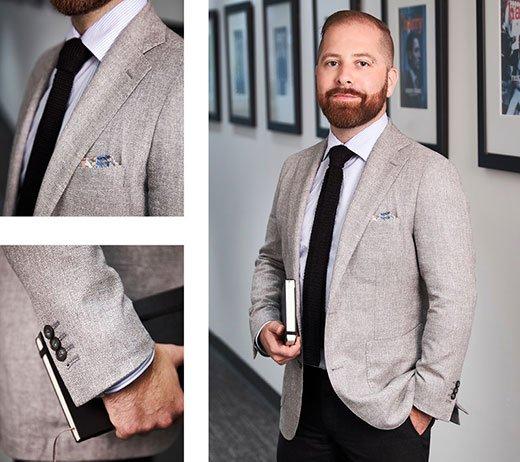 Jay, Director of Analytics
"I think what Munro does best is really capture what's fun about made-to-measure for someone who wants to uniquely represent their own style. It's pretty easy to be bold in just the right ways, and subtle where you need to with all the options available. Probably the top reason I go back to Munro is the choice of fabrics; if you have a specific look in mind, it seems like it's always possible to make it a reality. I keep a pretty diverse mix of suits and jackets, some subdued, where the details only come out up close, and some more 'out there' where you can see me coming from a mile away.
Men don't get too many unsolicited compliments on their clothes, but I've had a number of strangers comment on my outfit and ask me where I bought it, for example. Maybe the best one was 'you look like you stepped right out of a magazine!'"