Top 5 from Munro
Tailored Clothing collection Adam Gallo weighs in on his top suit fabric picks of the season
By: TIM GALLANT
Date: 2017-09-21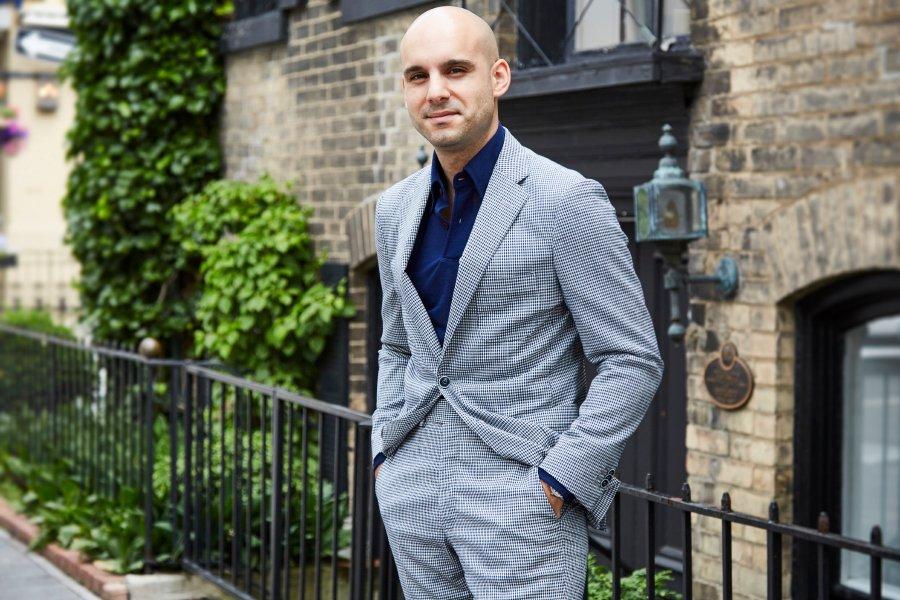 The clothes make the man, sure, as long as the clothes were made for exactly that man. There's nothing quite like wearing a custom-made outfit, whether you need something that fits like a glove, or you want something fancy for a wedding, or you just want to look especially dapper.
Fortunately there's a new generation of affordable custom tailors to help you raise your suit game. And one of the best is Atelier Munro, based in Amsterdam (a burgeoning capital of cool) available exclusively at Harry Rosen in Canada.
To help you navigate this new tier of suitmakers, we sat down with our Tailored Clothing buyer Adam Gallo and asked him to weigh-in on his top fabric picks for the season. Because a great suit starts with a great piece of cloth.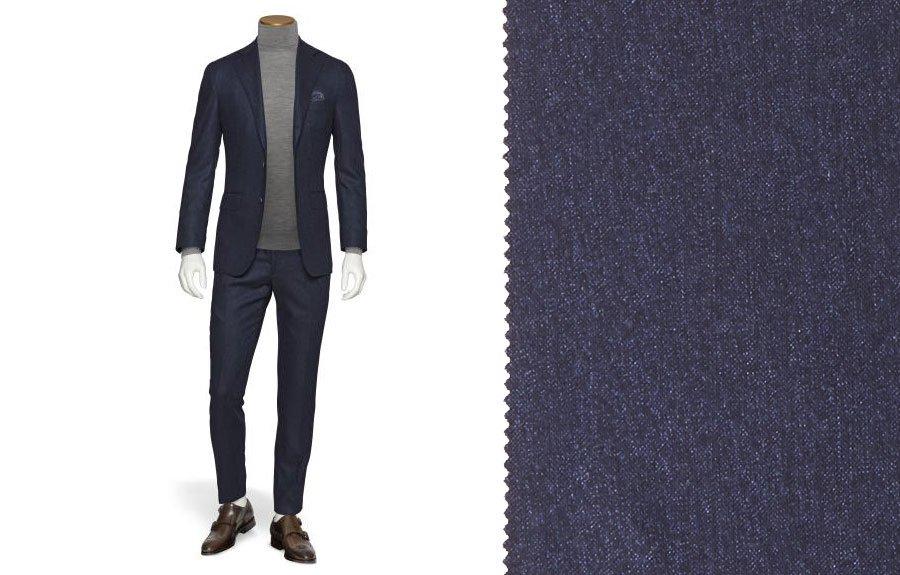 Fabric #4986
The age old thinking is that every man needs a timeless navy suit. But this isn't your ordinary navy suit. It's just a shade lighter than dark navy, with flecks of light and mid-blue. I like this fabric because it's so versatile. You can easily break it up and wear the jacket on its own. Or, the pants with a sweater and sport shirt would also look fantastic. Simply put, there's a lot of character in this fabric.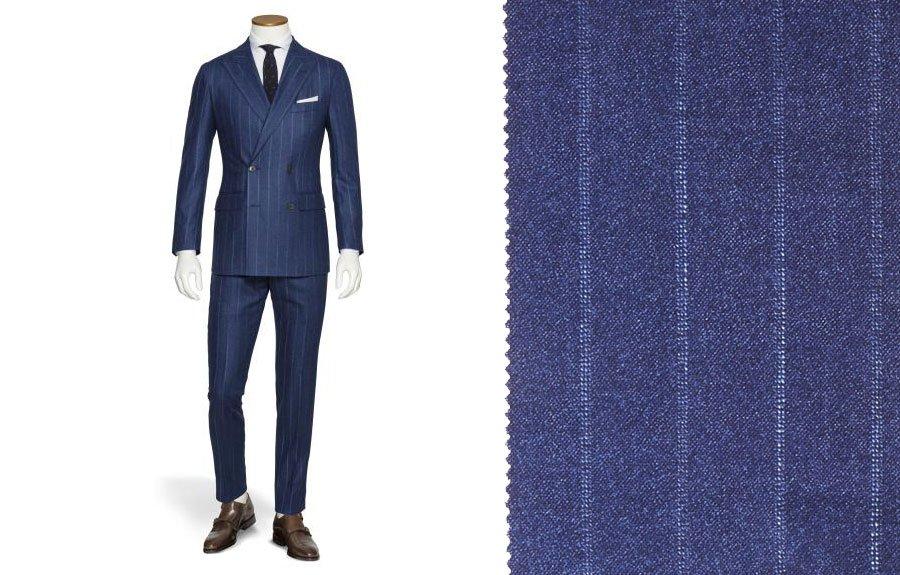 Fabric #4963
Keeping with the blues, we move on to this which has even more personality. It's a Neapolitan blue with a wide chalk stripe. We usually associate this shade of blue with spring and summer but in this Dream Tweed by Loro Piana, there is a gentle milled finish that adds a fall look and feel. It's got a real warm appearance. The wide chalk stripe is commanding. It's powerful. Very much on trend. In Italy you see stripes like this on the best-dressed men all over the place.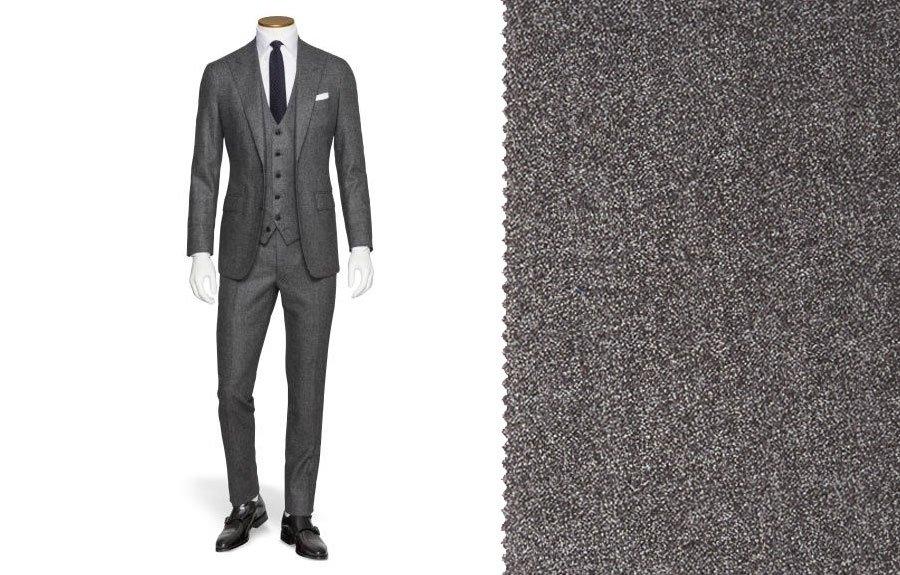 Fabric #4997
Next, is the perfect, and I mean perfect, mid-grey. It's not too light, yet not so dark that it looks stale. Again this is another Dream Tweed by Loro Piana so it has a lot of rich tones for an unbelievable amount of dimension. It looks distinct.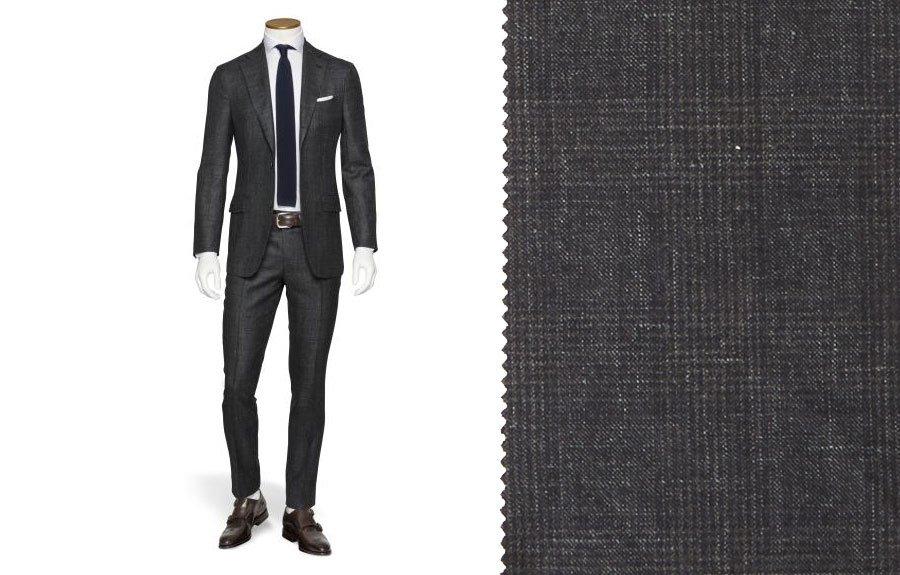 Fabric #5010
Here I've selected a fabric that has a mix of wool, silk, and linen. Linen in the winter you may be thinking? Yes. It has this great milled finish. The linen adds a slubby streak to the texture. And, it still has the right amount of weight for the winter. The glen check has a dark emerald green base mixed with navy to ground the colour. What makes this exciting is that it's out of the basic spectrum. Chances are you'll be the only guy in the office wearing this. It's one of the most wearable green fabrics this season. Very elegant and very rich looking.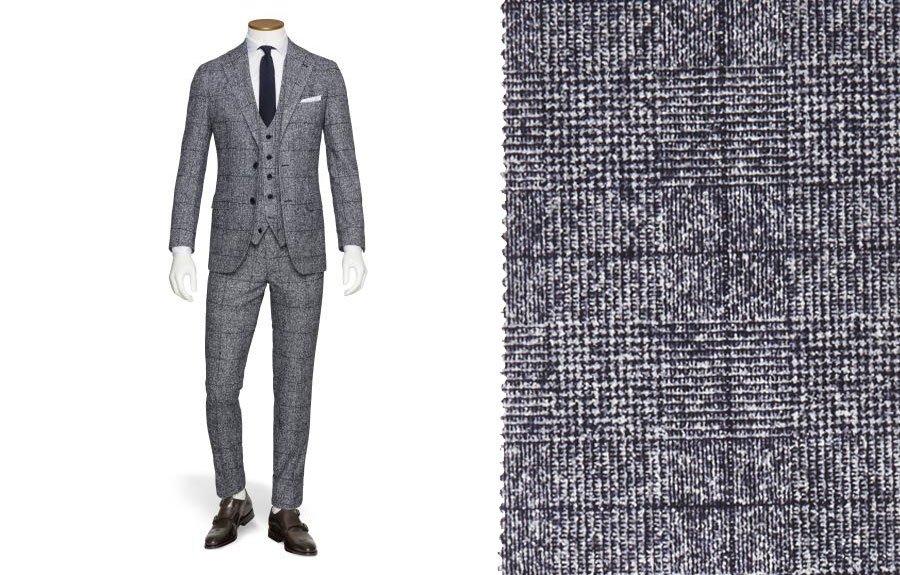 Fabric #4990
I just think this fabric is a piece of art - but it's not for everyone. Again, this is the ideal break-up fabric. I own it as a pant but it looks great as a suit or just the jacket as well. You may find you wear it more broken than as a suit but when you do wear the jacket and pant together, it's a strong statement. It's got a lot of texture and substance. It has the optic of a heavier weight but it doesn't feel as heavy on as it looks. This is the furthest thing from ordinary and is made for the guy with a lot of confidence that wants a truly unique look.