The Japanese Art of Beer & Food Pairing
Brewmaster Luc "Bim" Lafontaine's favourite pairings
By: JEREMY FREED
Date: 2020-07-25
Beer and food have always been natural companions, and now in the age of craft beer that's truer than ever. For expert advice on which suds are best enjoyed with your next meal, we reached out to Luc Lafontaine, the brewmaster at Godspeed, a Japanese-influenced craft brewery and gastropub in Toronto's east end.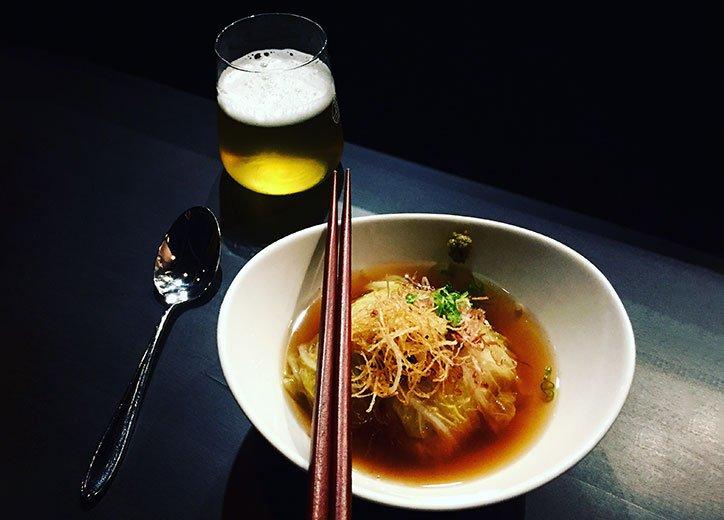 What is your approach to beer and what makes it unique from other craft breweries?
I've been making beer for almost 30 years now. Beer brewing is my passion, my way of living, my meditation, my guide to sanity.
This makes me different from others, I think, since I am a brewer before I'm a businessman. I am not in this because it's cool and trendy, and not trying to play the 2020 beer industry game. I am brewing what really moves me and what fills me with happiness.
As a craft brewery and gastro-pub, how do you and your team create dishes that complement the taps?
Godspeed is about refined simplicity and Chef Yamanaka and I are very alike in this way of operating. I eat his food every day and he drinks my beer every day. We don't really talk about what we're going to do next, but we inspire each other. So I would say the food and beer complements itself without thinking too much. We do not force things and everything flows naturally.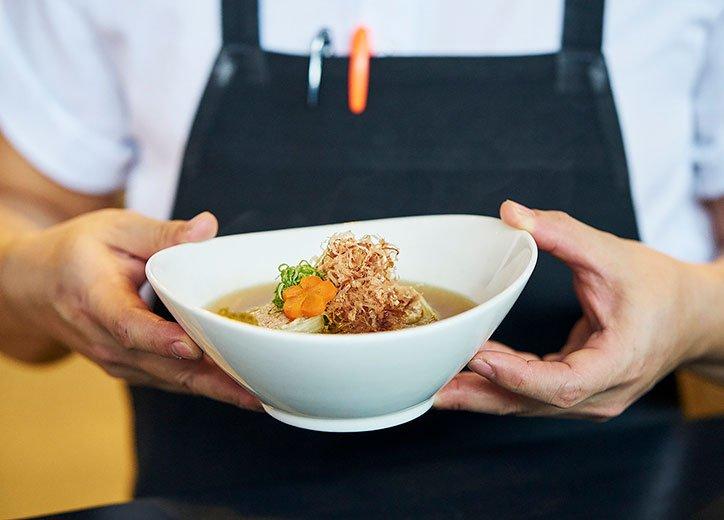 What are your favourite beer and food pairings?
Simple stuff like Thai green papaya salad with Chang beer, which is a beer that comes with many good memories for me. If you go to Japan, the most popular beer style are very clean and crisp lagers like Asahi and Sapporo, and those goes well with pretty much anything.
What about some more advanced food and beer pairings?
I would say a pale, German-style lager, or a Czech-style lager both go really well with karaage (Japanese-style fried chicken). Those are some of the best combos. Our Yuzu Saison is one of our most popular beers, and that goes well with a mushroom salad we make with ponzu dressing, which has some citrus in it. It will go well with anything fatty, too.
Are there any beer and food pairings that don't go together?
Definitely no delicate and lovely sushi with hazy IPA's or stouts. It will ruin your meal!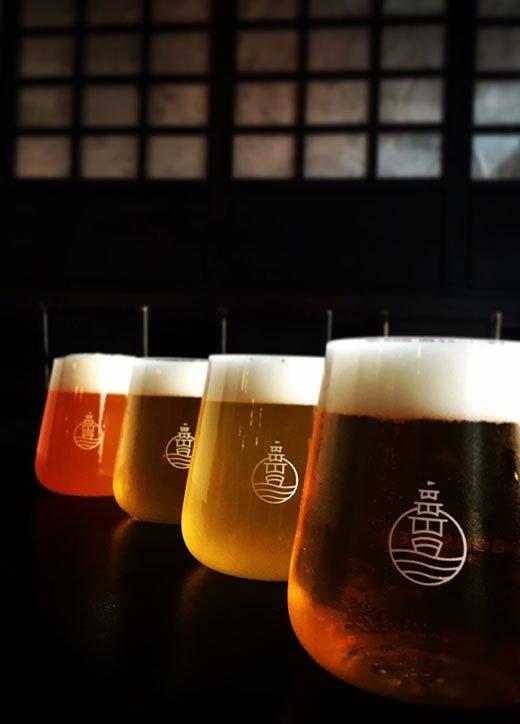 What would you suggest for spicy food?
Anything a little hoppy like an IPA would go well with spicy food, but I'm not a big IPA brewer. We also don't do a lot of spicy food because Japanese don't eat spicy food much!
Is craft beer and food a popular combination in Japan?
It's interesting, but you don't see much craft beer and Japanese food. A [craft beer] concept like Godspeed in Japan would be amazing, but most people just go out and have a lager like Asahi or Sapporo if they drink beer. As far as craft beer and beer pairing, and different styles of lagers, Japan is fifteen years behind us right now.
Godspeed's kitchen is currently closed, but they have a full range of beers available for takeout at their bottle shop.