The 5 Most Stylish Tennis Pros of All Time
The Most Stylish Men Ever to Participate in the Professional Tennis Circuit
By: Logan Ross
Date: 2022-07-22
As recurring participants in one of the world's most-watched sports, global stars of the professional men's tennis circuit are often judged (fairly and unfairly) by more than just Chair Umpires.
Whether acclaim or criticism is justified or not, casual fans and tennis enthusiasts alike have always taken an interest in what the sport's greatest athletes of the day turn out in when stepping onto the court.
And, while scoring high on style points might not contribute much towards a Grand Slam title, it's easy to see why the athletes themselves allocate time and effort cultivating not only their playstyle but their personal style, too.
In celebration of some of the true tennis (style) greats, here are five standout gentlemen that had us rethinking the gear we keep in our racquet bags.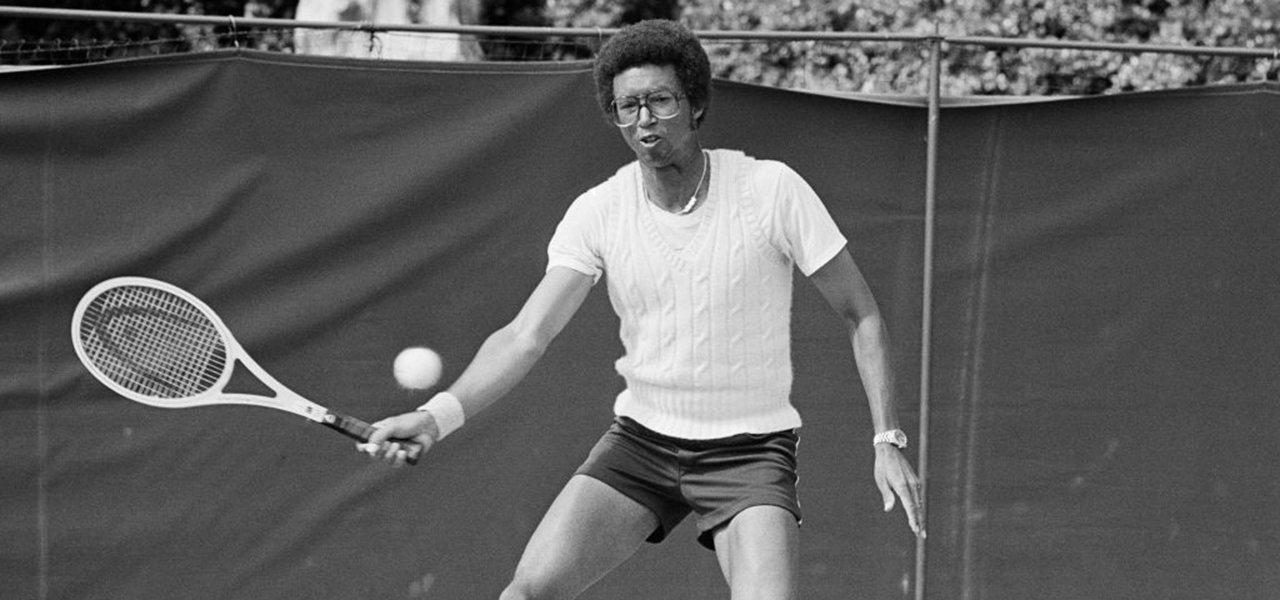 Arthur Ashe
Arthur Ashe will go down in history for much more than just his clothing. More important than style, Ashe was a record-breaking pioneer for black athletes not just in tennis, but in professional sport.
Being the first-ever black player chosen to play on the United States Davis Cup team as well as the only black man in history to win the men's singles title at Wimbledon, the US Open, and the Australian Open, Ashe's illustrious achievements in both tennis and social activism will be admired above anything else.
That being said, the man had some killer on-court style too. Hitting his professional peak in the late '60s to mid '70s, Ashe is most prevalently pictured wearing styles indicative of the times.
Details like long pointed shirt collars, disco-era eyewear, and quintessential white tennis shorts featuring tiny inseams and plenty of sartorial details (often including button-tab front closures, forward pleats, and belted waistbands) were commonly seen on Ashe.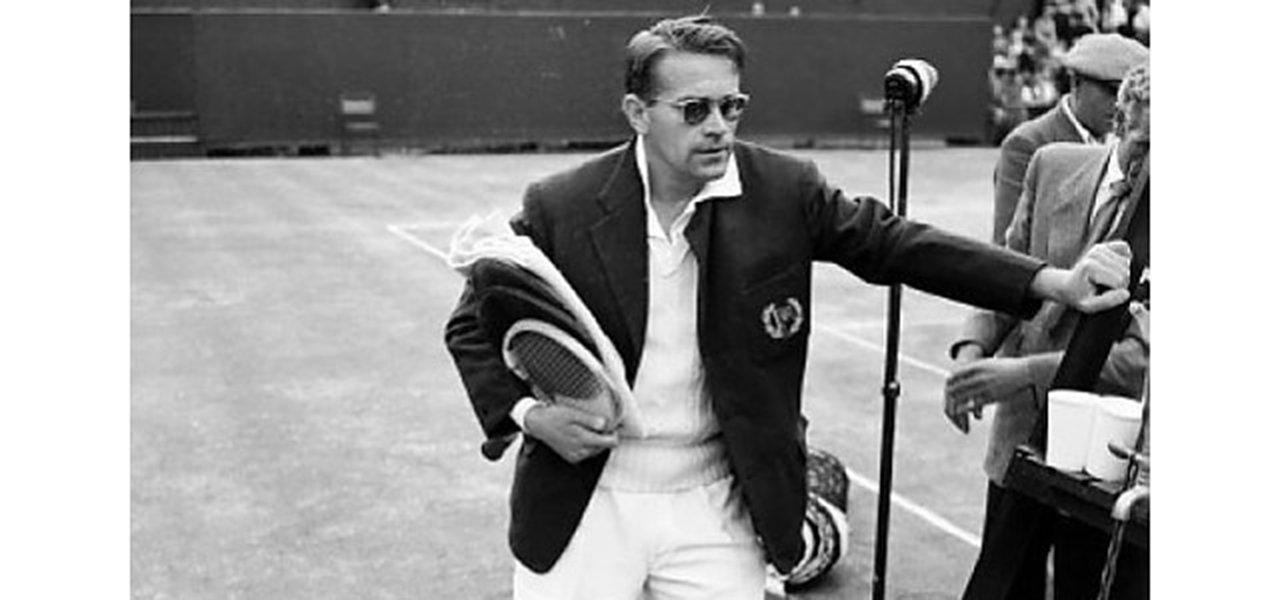 Image courtesy of @atemporubato
Jaroslav Drobný
Jaroslav Drobný's vote as the most fashionable man on this list may very well be as strong as his for the most interesting man on this list as well – and that's saying something directly following Mr. Ashe.
Born in 1921 in what was formerly known as Czechoslovakia, Drobný would go on to defect from his place of birth to hold citizenship in both Egypt and then later the United Kingdom between the years 1950 and 1959 during what was arguably the height of his tennis career.
All of this while simultaneously playing in the professional Czechoslovak ice hockey league between 1938 and 1940, during which time his Czechoslovak national ice hockey team won the gold medals at the 1947 World Ice Hockey Championships in Prague.
However, excelling at a professional level across multiple, vastly different sports wasn't enough for Drobný, who also excelled in the category of personal style, too. Five minutes spent exploring the fascinating images taken of Drobný during his days on the tennis court provides one with an infinite amount of inspiration and teachings on just how amazing classic athletic clothing is.
From simple white polos to deep V-neck cableknit sweaters to sporting navy blazers pre- and post-match, you'd be hard-pressed to find an image of Drobný in anything less than a perfect outfit. If you're an admirer of vintage activewear or sporting style, Drobný should be one of your main reference points.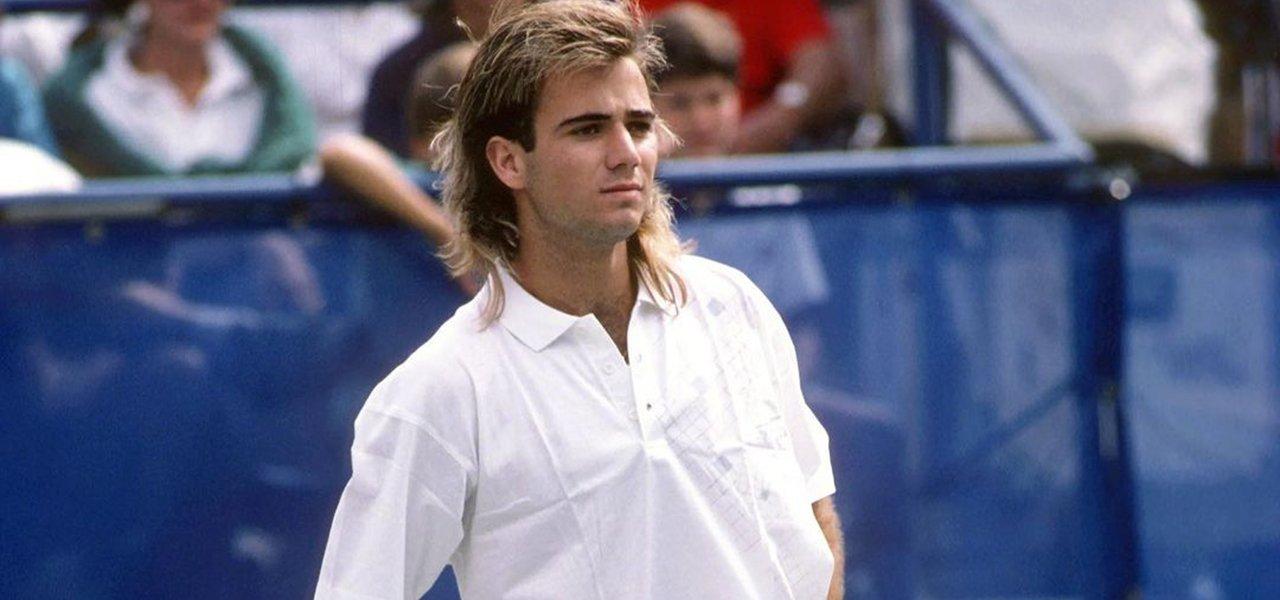 Image courtesy of @tobaccoandgasoline
Andre Agassi
If Jaroslav Drobný personified the essence of elegance in how he presented himself on-court, it wouldn't be out of line to say Andre Agassi personified the essence of eccentricity in his presentation, at least compared to the players who came before him.
Characterized by his outstanding mullet hairstyle (followed by his razor-clean bald head in the latter-stages of his career), vibrantly coloured and elaborately patterned athletic clothing, and bad-boy attitude, Agassi was a polarizing figure within the world of tennis, but an iconic figure outside of it.
Agassi's flamboyant personal style (yes, he *actually* wore jean shorts in competitive matches) and rogue personality cemented his spot as one of the most memorable characters in tennis history – alongside his 60 career titles and eight Grand Slam titles, of course.
To us, Agassi's dynamic, boundary-breaking outfits and playstyle make him an easy candidate for the title we truly care about, tennis History's Most Stylish Man.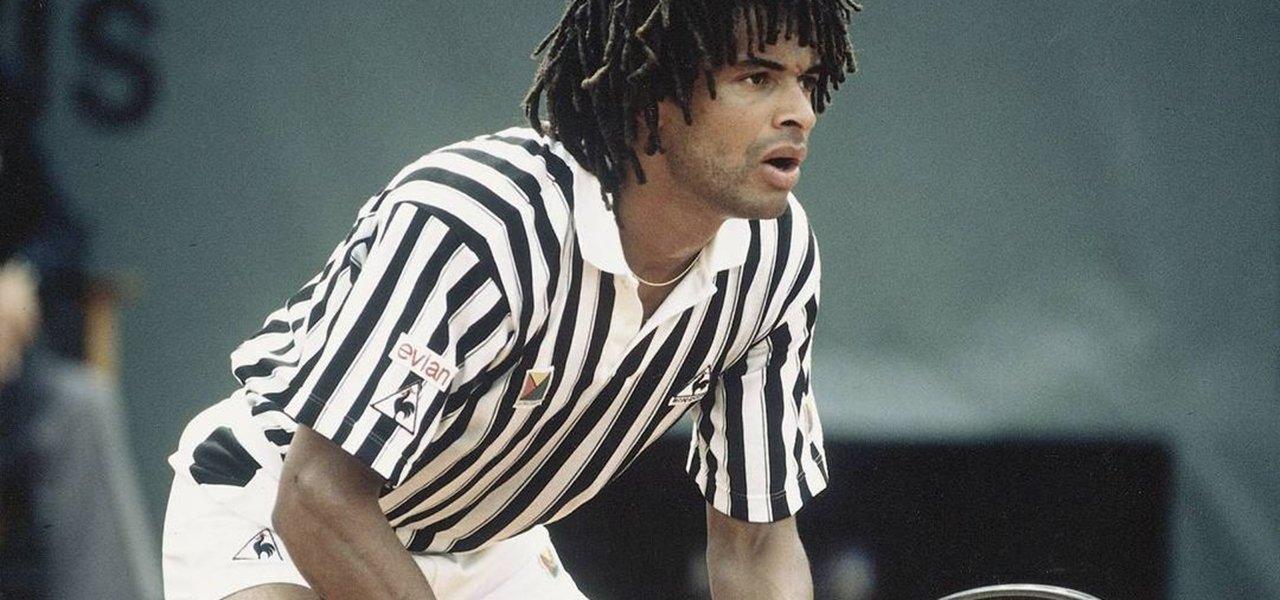 Image courtesy of @modestvintageplayer
Yannick Noah
It's safe to say Yannick Noah is among France's biggest ever tennis icons. Throughout his decorated career spanning from 1977 to 1996, the French-born tennis sensation picked up an impressive 23 singles titles (including the French Open in 1983) and 16 doubles titles and is currently the captain of both France's Davis Cup and Billie Jean King Cup teams.
And what's more, for his career and services to the sport of tennis, Noah even became a recipient of the Legion of Honour medal, the highest French order of merit, in 1992.
While his on-court successes – followed by his successes as a coach and a popular singer – exist to be admired, his on-court style was equally as notable to us. The 6-foot 4-inch gangly tennis star was an unmistakable presence on-court, with his trademark long dreadlocks and expressive playstyle catching the eyes of audiences around the world.
Naturally, France's biggest activewear manufacturer during Noah's prime, Le Coq Sportif, as first in line to outfit the pro with their tasteful take on tennis gear. Whenever Noah was pictured on-court, so was the emblematic symbol of France's main sporting goods manufacturer, and as far as both of their tennis legacies go, they've become so synonymous that their relationship still continues today.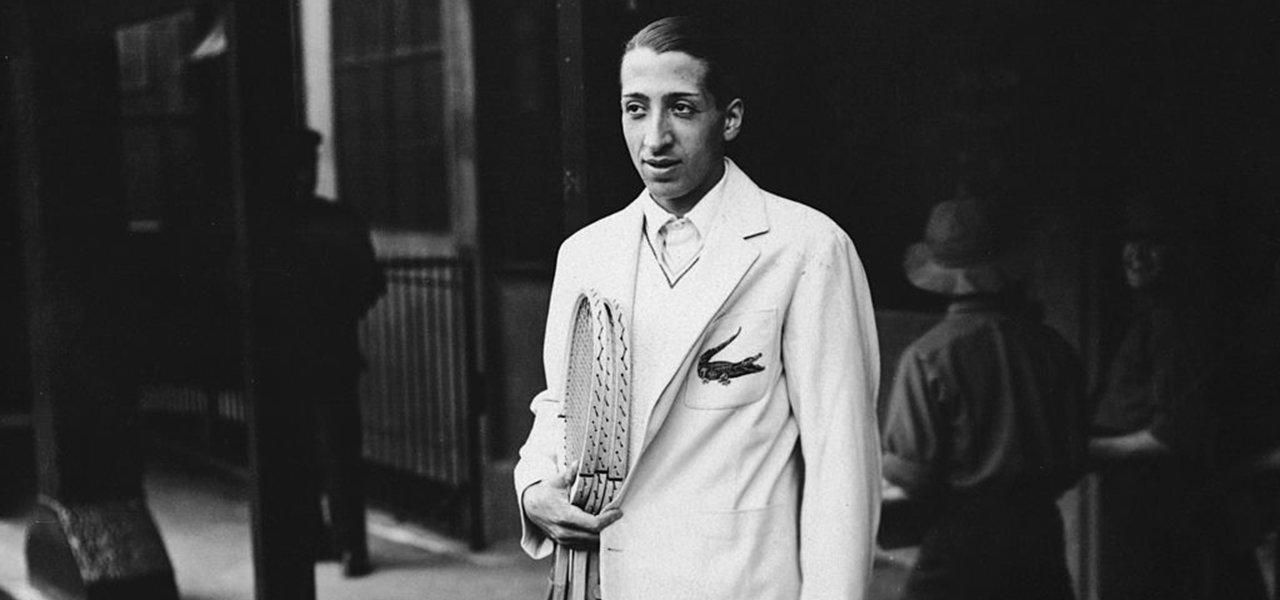 René Lacoste
Any list detailing the best-dressed tennis players of all time just wouldn't be fit for publishing without the mention of one Monsieur René Lacoste, the fellow French tennis star who left more than just his mark on the sport following his remarkable career.
On the court, Lacoste's record between the late '20s and early '30s was arguably unmatched, winning seven Grand Slam singles titles and ranking as the World No. 1 Player in both 1926 and 1927, earning him the nickname "the Crocodile" for his propensity to overpower his opponents.
That nickname famously followed Lacoste off the court, serving as inspiration for the symbol that would go on to be pressed onto the chests of a seemingly endless number of polo shirts and articles of activewear worn by people across the globe.
Lacoste's eponymous athletic clothing line is a household name today, all thanks to the brand's founder, his shrewd business sense, and not least his elegance and style on-court that captured the adoration of countless tennis fans.