Suits for the Newcomers
A guide for the young men suiting up for the biggest events.
By: Harry Rosen Staff
Date: 2023-05-08
By the time spring rolls around, you're already bound for event season – we're talking everything from weddings, to graduations, to all the special occasions in-between. These are the big moments a man has to look forward to, and we think dressing to the nines is the best way to complement the celebration.
From new grads to grooms, this is your guide to event dressing for years to come.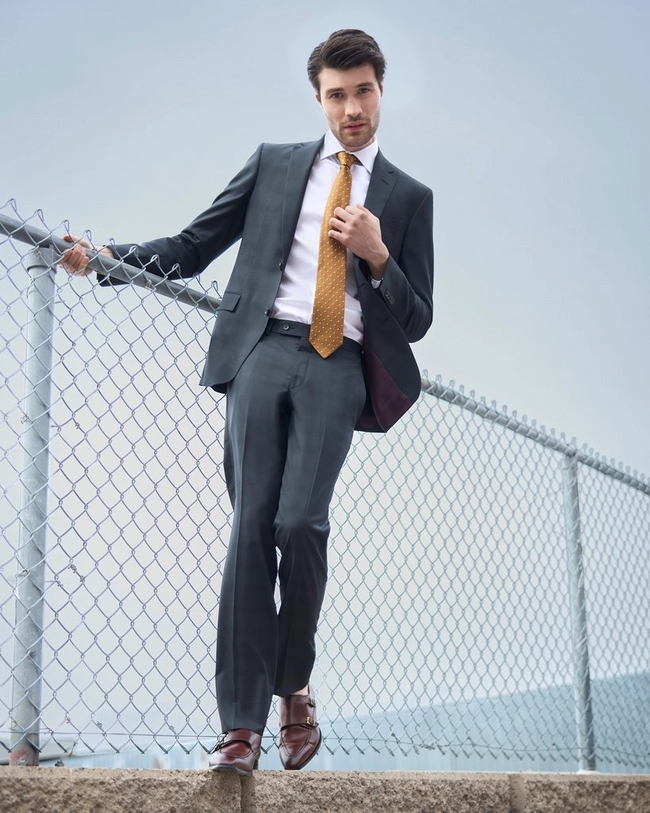 Choose A Classic Colour
Though you might be suit shopping for a specific occasion, you're going to want something that's more than just a one-trick-pony – especially if it's your first time buying a suit as a young man. Going with navy blue, charcoal grey, or black is going to suit most occasions just fine – they're versatile, classic, and you can wear them to anything from weddings to job interviews.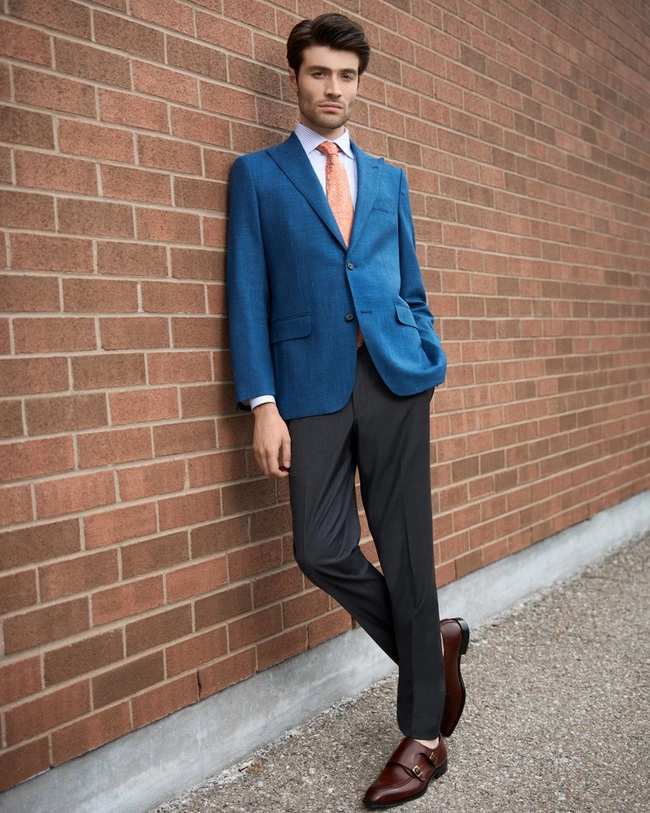 Get the Right Fit
As always, a good fit is essential to suit up. Before you stick to any preconceptions of what a suit is, first consider what makes it so attractive – is it how you make a suit look, or how it suits you? The 'right fit' entails a suit tailored to your personal body type, finding a sweet spot that isn't too lose nor too tight. Some guys might call for a slim fit, while others might need something more traditional – whatever it is, our tailors will iron out the kinks for you.
Look for High Quality Fabrics
A proper suit is going to stay with you for a long time, and the best way of ensuring that is by choosing one with a high-quality composition – and in this case, wool is your best bet. Whether it's pure wool or a wool-blend (silk, linen, stretch materials, etc.), it's a durable and breathable fabric that can be worn across seasons with ease. Plus, wool offers an excellent drape that offers a masculine and assuredly flattering silhouette.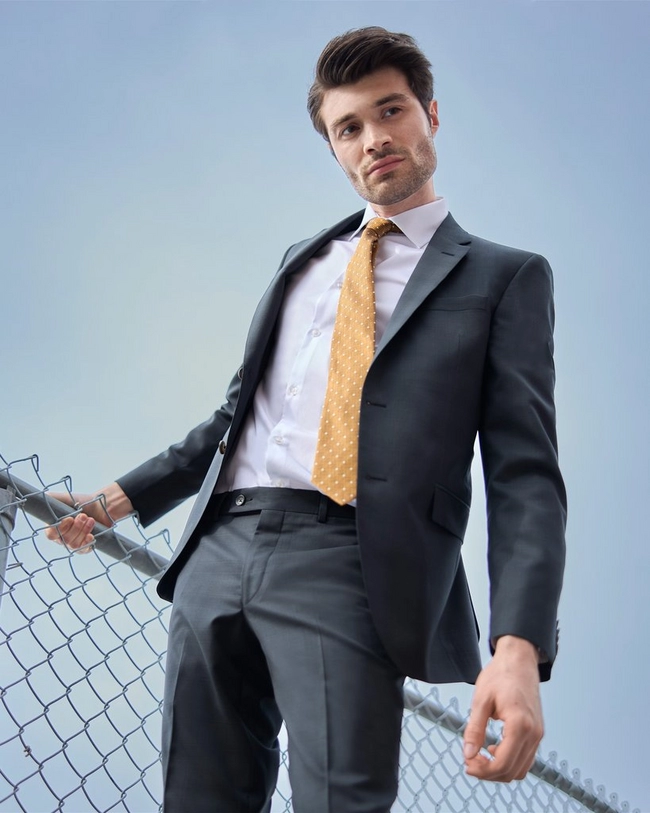 Keep It Classic
Out of all the tips we could give you about suits, let this be the one that ties it together for you – keep it classic. There's no need for catching up on fashion TikTok's to get you looking like your best self, so opt for the classic style that transcends all trends – two-button, single-breasted jacket with notch lapels. It's that simple. It's a timeless look that you can depend on for years to come.
If you're shopping for an event with a higher formality, however, then you might be in the market for a tuxedo. There's quite a contrast to the traditional suit, but the main differences lie in a single-button jacket with peak lapels and satin trim. Tuxedos are certainly more circumstantial, though it's likely you'll only ever really need one in your wardrobe.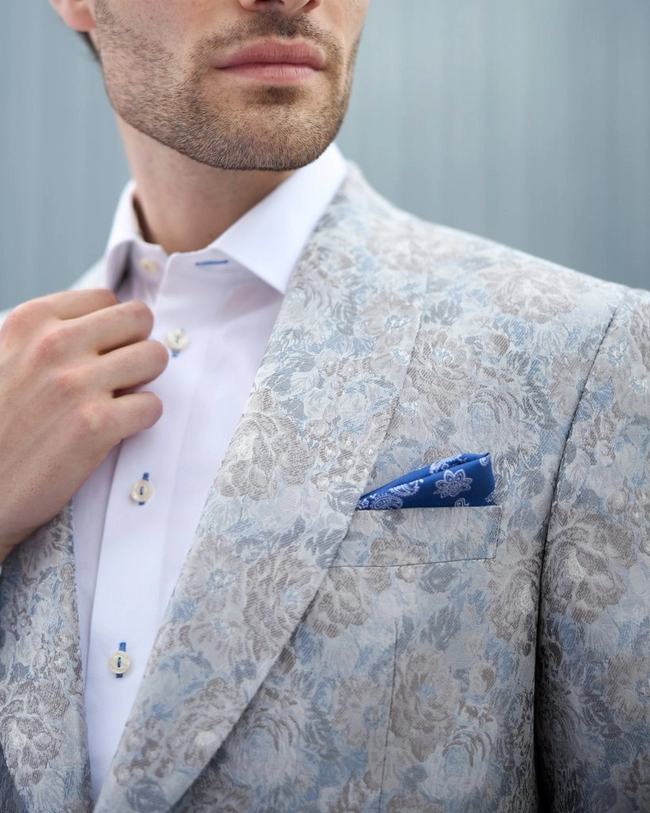 It's All in the Details
Last but not least – the finishing touches. Pay attention to all the details, because they will make or break the perfect suit. Go for a stronger body construction and full lining for a commanding look and feel. Are the pockets well placed and sized proportionately? Consider the quality of the buttons – are they truly functional or purely aesthetic? The list goes on, but with the help of our style advisors and a good attitude, shopping for a suit this season is going to be seamless.