Scents and Sensibilities
By: TIM GALLANT
Date: 2016-12-14
His nose knows. Harry Rosen's Adam Vaughan went from being a bartender to being one of Canada's foremost experts on men's fragrance.
"What I do today is very similar to what I did when I was bartending," he says, "It's about service and personalization – figuring out a customer's taste and getting into his mind. Bartenders are renown for being good listeners, psychologists. Now I bring that skillset with me to the fragrance bar."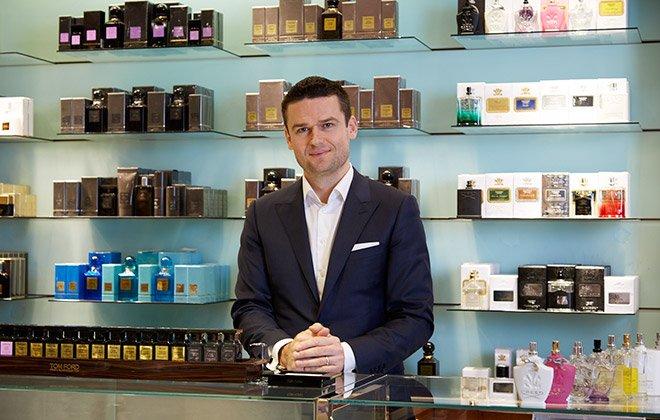 Consider him a sommelier of the nose. "I appreciate and relate to the psychology of it – how fragrance makes you feel, what it does to your confidence, all the emotions that are attached to scent."
His first fragrance purchase was Neroli Portofino from TOM FORD. "I fell in love with it right away, and you know what they say about first loves…".
From our Bloor Street flagship, Adam consults with men daily on their fragrance needs. "I absolutely believe a man should have a signature scent. It goes deep in people's minds and they will associate him with that smell. He should wear it like a piece of clothing. It's empowering. It's attached to confidence and comfort."
But it's not just about finding one fragrance and sticking religiously by it. He advises that men shouldn't be afraid to mix it up and build a fragrance wardrobe, not unlike their clothing wardrobe.
"I have my go-to, that's one scent. It's a classic, everyday style. But there are different scents for different moods, different seasons, and events as well," explains Adam. "I call it fragrance pairing. It's not unlike wine pairing. Just as you serve certain wines with specific foods, a lighter cologne will go with a lighter mood. A darker one is appropriate for occasions that call for a stronger, more confident mood."
Adam's top picks include:
Creed Aventus is a versatile cologne, one that adapts to multiple occasions – it's in the middle of the palette. It's worn well during the day and at the office, as well as the evening.
TOM FORD Oud Wood is a full-bodied scent ideal for formal occasions. It's elegant, classy and timeless.
Creed Green Irish Tweed is all-business. Most men will find it comfortable and confident. It won't overpower you at the office.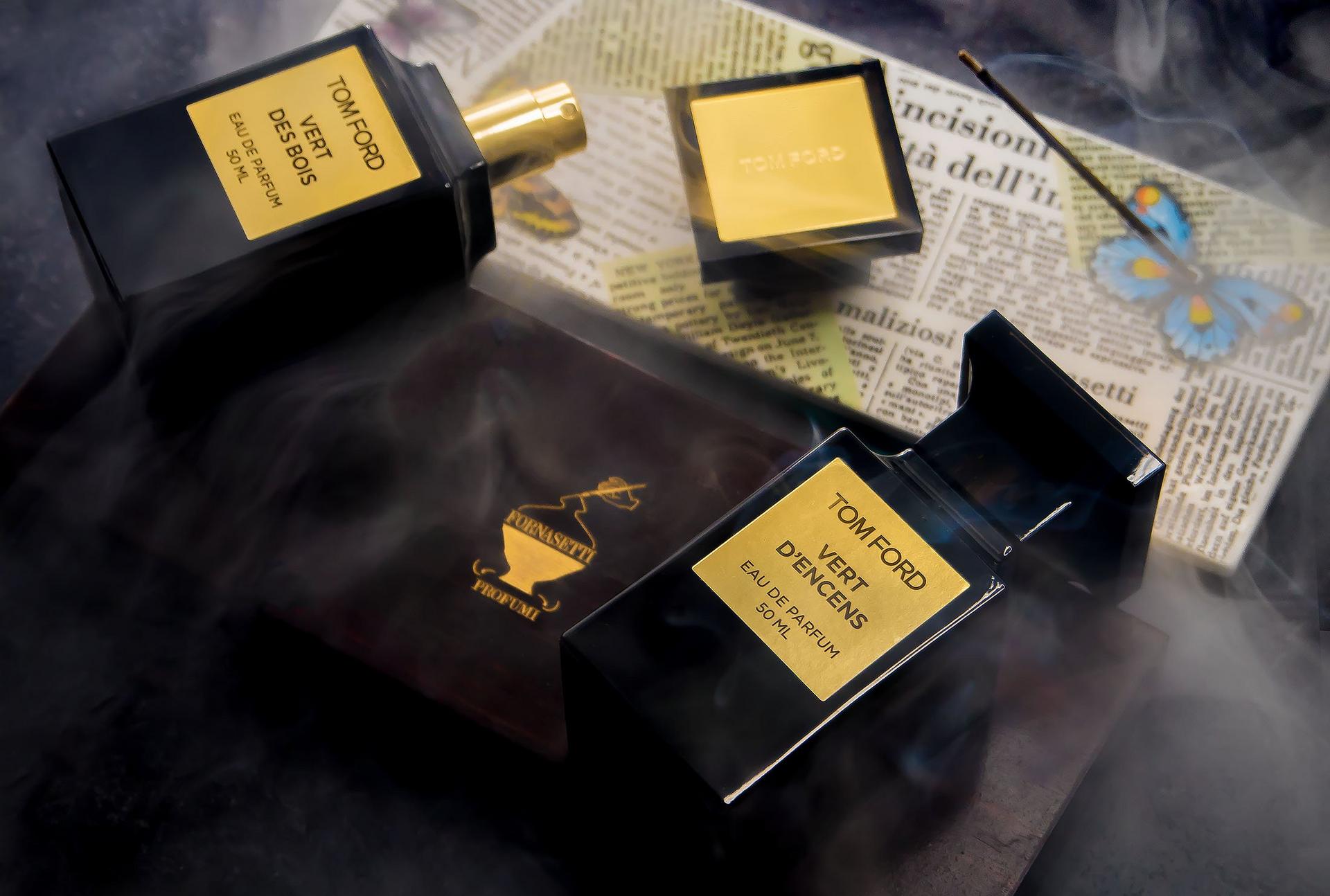 "At this time of year, I would also add a seasonal scent to a man's fragrance wardrobe. A lot of my clients want to be shown what's new. The Les Extraits Vert collection from the Private Blend line by TOM FORD is pure holiday magic. It's comprised of three distinct fragrances Vert Boheme, Vert D'Encens, and Vert Des Bois. These stunning scents are sure to be well-received."