Rules of Cottage Conduct
By: DOUG WALLACE
Date: 2016-07-28
At last! You've been invited to a revitalizing weekend at the cottage. Here are some polite protocol tips to follow to help you be the perfect guest—in three easy steps.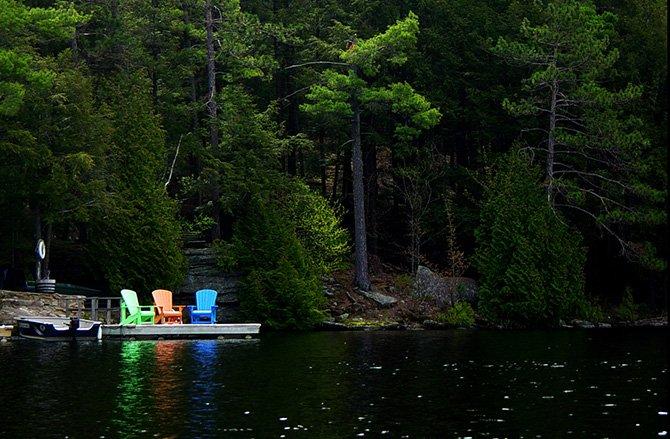 SHOWER THEM WITH GIFTS
Find out what kind of wine your host favours and procure a case of it. Yes, that's right: a whole case. That might buy you not just another weekend, but a standing invitation. Maybe even your very own key.
Cottages are normally the only place left for people to break the rules a little bit as far as vices go. If there's an enthusiasm, throw a couple of cigars into your kit, or a bottle of fine bourbon or a hamper of sinful prosciutto.
ENGAGE, BE AMUSING & PITCH IN
No one likes a weekend guest that just sits in a chair and reads a book all weekend. They may as well have invited a house plant. You need to do your part to help entertain the kids, toss horseshoes and go canoeing. You don't have to be the life of the party, but you can't spend the entire weekend in the hammock with empty beer tins collecting on the lawn under you.
At the cottage, there's always something that needs fixing. Try to make yourself available for any chores that are set upon—minor cottage maintenance, gardening tasks, wood chopping—so that many hands make light work.
There's no reason that your hosts need to wash a single dish. Get busy after every single meal and help as much as possible in the kitchen with your typical yeoman's service.
Admit it. You don't look half bad in an apron.