Ralph Lauren Is Still Behind The Wheel
Like many, Mr. Lauren's relationship to cars is sentimental but no one has a collection quite like this.
By: HARRY ROSEN EDITORS
Date: 2017-09-29
"I didn't have a bike growing up," Ralph Lauren recently told the New York Times, referring to his modest middle-class boyhood in the Bronx.
But times have changed. Today, Mr. Lauren stores a multimillion-dollar collection of vintage vehicles that more than compensate for the bike he never had as a boy. Their carbon fiber innards, Bakelite steering wheels and the assorted details that, the designer says, have consistently found their way into his designs.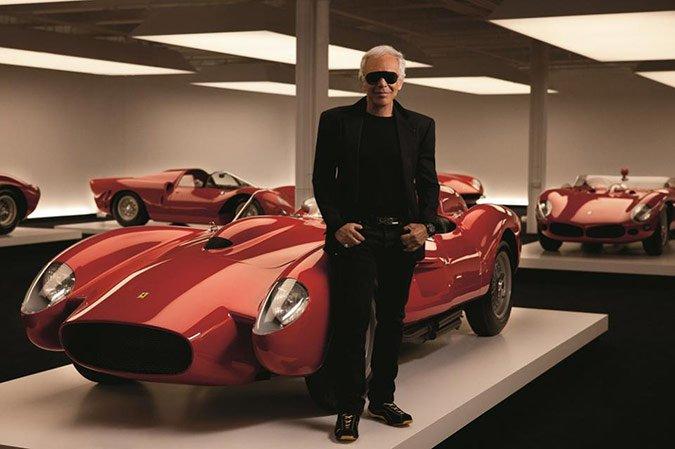 "It's not about the money,'' Mr. Lauren said, when asked to put a price tag on his collection of rarefied toys. "That's why I hesitate to give numbers. Cars and clothes and everything I've ever done come from passion. It's how I built my business. I had no training for this.''
Like many, Mr. Lauren's relationship to cars is sentimental and began in childhood. He can recall in almost rapturous detail the torpedo fins on his father's navy blue 1949 Pontiac, the one with the now politically dubious Indian head hood ornament.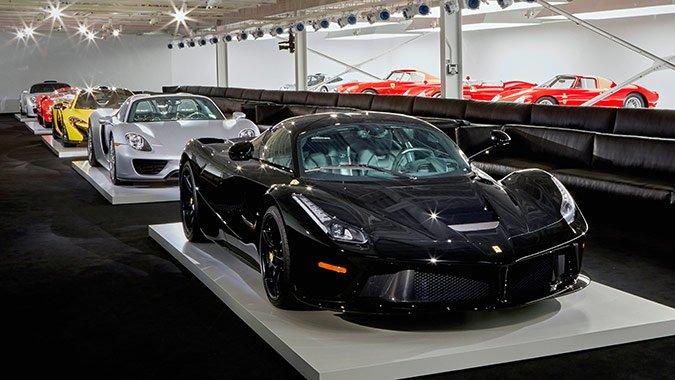 His own first car was a British-made Morgan he was forced to sell because he couldn't afford the repair bills. He later bought it back, of course, and it sits lovingly maintained — along with his 80 or more other vehicles.
Along a path that saw Mr. Lauren transform himself from a house painter's son to a brand name presiding over a globally recognized enterprise, and a businessman with a personal net worth estimated by Forbes at $5.8 billion, he found he could gratify his material cravings in the maximalist manner of an American pharaoh.
In addition to his clean-lined Fifth Avenue duplex looking out on Central Park, the designer owns a Norman manor in Westchester; an oceanfront compound in Montauk, N.Y.; a retreat in Jamaica, and the 16,000-acre Double RL ranch in the San Juan Mountains near Telluride, Colo.
It is there that Mr. Lauren, 77, most often takes to the road, sometimes astride one of his vintage motorcycles, but more often behind the wheel of a classic automobile from a collection that includes a 1958 Ferrari Testarossa; a 1938 Alfa Romeo Mille Miglia; a 1929 Bentley Blower; and a 1930 Mercedes-Benz SSK "Count Trossi" roadster, only one of which was ever manufactured.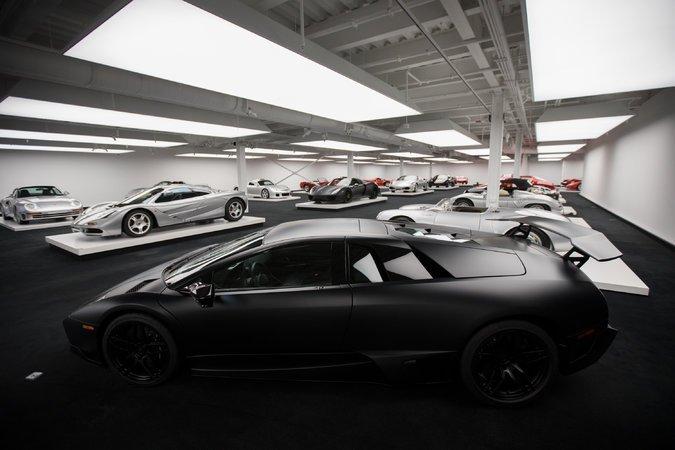 Sometimes, Mr. Lauren said, he revs up one of the Maseratis he has acquired over four decades. Or else he takes to his three-seater gull-wing McLaren (which can go from 0 to 62 miles per hour in 2.8 seconds) or, less terrifyingly, the 1956 Mercedes 300SL convertible he says is the vehicle in his collection he likes to imagine looks most like it would be Ralph Lauren's ride.
If he seldom takes his 1938 Bugatti Type 57SC Atlantic coupe for a spin, it is not because he is hesitant to put a ding in what is generally judged the supreme example of the automaker's art. "It's probably the most beautiful car ever built," he said flatly of a car the industrialist Gianni Agnelli once made a pilgrimage to Bedford Hills to inspect. "But it doesn't drive like it looks."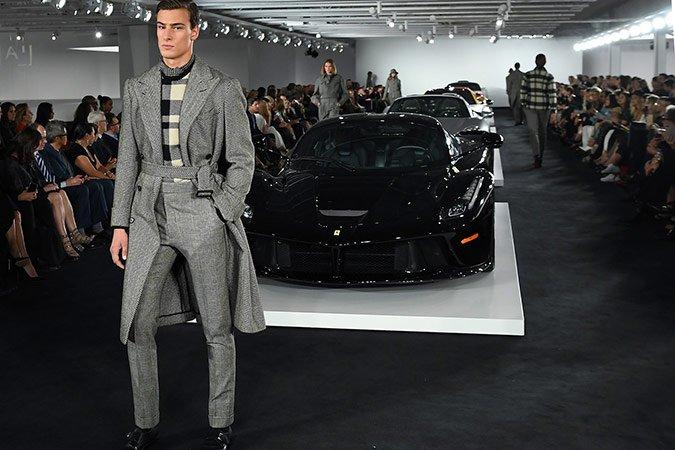 Mr. Lauren invited some 500 guests to his garage for a Fashion Week presentation and seated dinner.
It is worth mentioning here that Mr. Lauren's longevity in a notoriously fickle and increasingly corporate industry, while it may be attributable to business acumen, is equally a product of his reliance on his instinct.
Still, Mr. Lauren seems like a man of complete, untroubled conviction.
"Everything I've done in my career has been personal, " he said, pausing alongside a sleek racing machine that could have been Batman's weekend car. "Fifty years in this business is a feat in itself."
Excerpted from the New York Times