Q&A: Arnold Brant Silverstone
Samuelsohn's President talks suits, tradition and fast cars.
By: JEREMY FREED
Date: 2018-11-14
Few people can claim as deep a lineage in the apparel industry as Arnold Brant Silverstone, who's the fourth generation of his family to work in fashion. Born and raised in Montreal, Silverstone has spent his career rising through ranks of the fashion industry, founding his own namesake label before taking charge of revered Canadian menswear brand Samulesohn as President and Chief Creative Officer in 2010. By focusing on quality fabrics, high-tech innovations and old-world craftsmanship, Silverstone has been instrumental into bringing the Montreal brand into the 21st century. We caught up with him to talk style, success and the best place to eat pasta in New York City.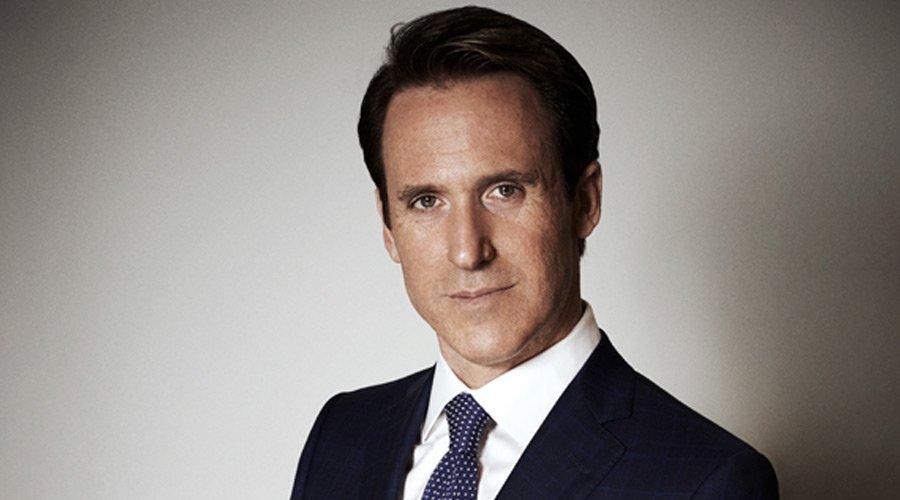 How does Samuelsohn's heritage set it apart from other clothing brands?
The high quality of Samuelsohn clothing today is informed by nearly 100 years of expertise and an unwavering commitment to the founder's principles of making the best suits in Canada. That means a profound knowledge of fit, comfort, and performance… and ultimately, longevity.
What is the benefit of continuing to make clothing in Montreal?
Montreal is an exciting and highly cultured city. As such it's easy for us to attract great talent who trained at many of the world's best tailoring facilities, from Savile Row to Milan. Being in Canada, we have a deep understanding of our consumers, their lifestyle and preferences. Also, we can deliver custom clothing quickly and without the increased cost of customs duties.
How has your experience in the fashion industry prepared you to design for this storied brand? And what did you know of its reputation before you worked there?
I grew up in the business, so you can say it's in my blood. It's been my passion since I was a child and it's what I've always wanted to do. Growing up in Montreal in the tailoring industry, I was well aware of Samuelsohn's history of quality and consumer-centric thinking—a dedication to craft and customer. Designing for some of the best fashion brands in the world, as well as my own brand Arnold Brant, has given me incredible experience in all facets of the business. From design to sales to marketing I understand the customer, as they are my contemporaries. Having worked in design since I was 21, I've developed a great love of working with the finest fabric mills like Loro Piana or Colombo on new, exclusive and innovative fabrics like our Ice Wool, which we were the first in the world to do.
What kind of man do you think Samuelsohn most appeals to and why?
The brand is designed with a successful and cultured Canadian man in mind—comfortable in different time zones and languages, enjoys outdoor sports, has a strong sense of international style and appreciates a luxury suit at an opening price-point. As a quintessential Canadian, he leads a very active life, so he seeks great quality but also a garment that will perform.
How does technology help you create better suits?
Historically, we've always sought to use state-of-the-art technology in our facility, like computer assisted pattern making and laser cutting, paired with centuries-old handwork techniques, to create the best results possible in clothing production. Our big news this year is that we've taken that thinking to point-of-sale to enhance the custom clothing experience for the consumer. We've introduced Samuelsohn Interactive Design, a proprietary software created in partnership with a top Montreal game designing agency. The technology allows the consumer to see his swatch selections fully rendered on an avatar and lets him play with choices of details such double-breasted versus single-breasted, notch versus peak lapel and so forth. Essentially, designing his own suit and seeing how it will look in real time. It's truly revolutionary.
As someone who wears Samuelsohn regularly, what do you find works best about these garments in daily use?
The performance. From the innovative fabrics, to the hand-sewn armholes so the garment moves with you, to the invisible basting that keeps the garment's shape even after multiple cleanings.
How should customers assess the value of a suit when making a purchase? How important is name recognition to this equation?
A well-made suit hardly feels like you're wearing a suit. Samuelsohn suits have 100% hand-sewn armholes and very light shoulder construction that's tacked by hand to avoid bulkiness and allow for easy movement. They also feature a one-piece, hand-placed collar and a hand-rolled lapel, which means the jacket sits lightly on the body. A well-made suit should last for many years and all this adds to longevity, too. A name in tailored clothing should be valued only in terms of a reputation for craftsmanship.
As someone who works in both the business world and the fashion world, how do you observe the way men wear suits to be evolving?
Years ago men wore suits to work almost as a uniform, but today men have so many more choices. They can express their individualism more, be more creative in their wardrobes and through social media and online are much more engaged and knowledgeable about fashion.
What's your favourite Samuelsohn garment right now and why?
My brand new knit suit. It's our new slim Madison model in super soft construction and it feels like you're wearing nothing, but is also so fresh, cool and modern.
What's the best piece of fashion advice you've ever heard?
More than advice, it's the example set for me by my parents of how to live a life with passion, commitment, integrity, honesty and love.
What restaurants do you like to visit?
I travel so often and have so many favourites, including the original Milos in my hometown of Montreal. I love Italian so in Toronto it's Sotto Sotto and when in NYC I try to make time for a meal at Trattoria del Arte. I also enjoy Barton G in Miami and always look forward to Veranda at the Four Seasons in Milan.
What places inspire you? What personal things do you make time for when you travel on business?
Italy inspires me because for such a small country it has so much culture and passion in so many industries. I'm a car guy and there's nothing sexier than an Italian sports car. I try to make time to drive something new and special when I'm there, including an annual race through the alps with the Ferrari club.
Where do you get your fabrics?
Mostly from the Biella region of Italy. The mills there are renowned for the finest fabrics in the world. They are situated at the edge of the Italian alps near the Swiss border, and they say the water coming off the mountains, which is used to wash the fabrics during their making, creates the finest fabrics in the world. One of my favourite mills, Carlo Barbara, keeps their yarns in a temperature-controlled cave under the mountains which they believe helps give the cloth its legendary colour vibrancy.
Canadians love things made in Canada, but beyond that what does the "made in Canada designation" offer in terms of quality and construction? How do things like canvasing and attention to detail add value to a Samuelsohn suit?
Made In Canada is special because we have such a diverse international flavour and understanding. It also means we understand our customer best—his fits, his needs, his wants. We can also give the best value because we don't have to pay duties or added transportation costs. An equivalent garment made elsewhere would cost hundreds of dollars more.