Psycho Bunny: The Men's Brand with Irresistible Boyish Charm
Discover the Distinctive Style of One of Our Most Intriguing Designers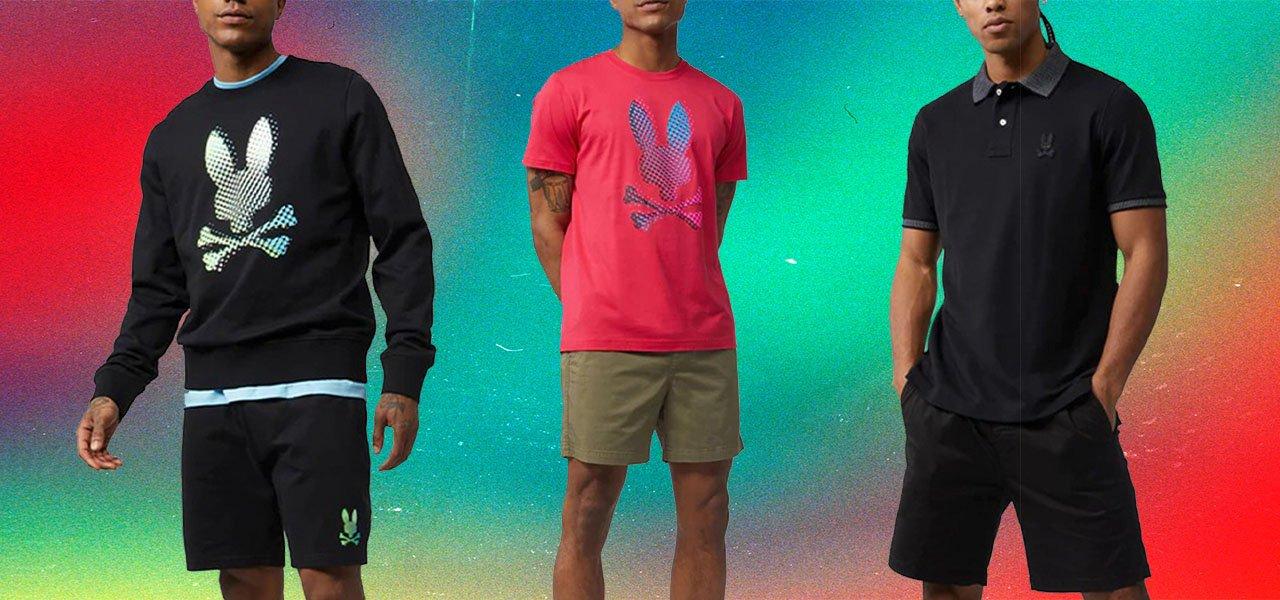 With a name like Psycho Bunny, you may be forgiven for judging this book by its (admittedly outlandish) cover. However, doing so – even subliminally – would result in a tragic underestimation of this current clothing powerhouse.
Despite its seemingly juvenile name and recurring bunny and bones motifs, Psycho Bunny is a brand that deserves serious respect within the designer men's fashion ecosystem, even if only for its mission statement, stating "we exist to ignite confidence and champion stand-out characters".
Beyond its playful appearance, the label produces a wide range of top-quality items on par with any other designer targeting the same audiences and demographics, which is a net cast much wider than you may initially expect.
Combining the energy and edginess of its native New York City with timeless silhouettes and premium fabrics and materials, Psycho Bunny knits and the brand's various other men's ranges and categories all work toward one common goal: to remind you that unique perspectives must be seen.
And with unfettered accessibility to items for those north of the border, the presence of Psycho Bunny in Canada means the brand is growing towards that common goal on an international scale now too.
This mischievous menswear brand is all about self-expression, weaving their vivacious personalities into the many lines of coveted Psycho Bunny polos, sweaters, t-shirts, swimwear, and more – each characterized by that instantly recognizable logo constructed of 4,000 stitches alone.
Whether it's a simple product page, a digital lookbook, an in-store collection, or any other way you're exposed to its product, the brand's clever detailing, vibrant colors, and exclusive fabrics alone are enough to lead you down a deep rabbit hole of clothing curiosities.
Don't get it wrong – from their name to their emblematic logo to their often-eccentric design features and motifs, Psycho Bunny has an undeniable adolescence to them. However, the brand as a whole is managed with C-Suite sensibilities and is bound for an inspired destination many more senior labels can only aspire to journey toward.
TAGS:
#Fashion,
#Psycho Bunny
,
#Casual Wear
,