Mountain Man
By: JEREMY FREED
Date: 2018-07-11
The Zombie Roof in Squamish BC is a near-horizontal rock face jutting out of a craggy mountainside. It's an exceptionally challenging climb that makes up for its small size in technical difficulty. This, however, is the just sort of thing Sterling Pierce Taylor, photographer, rock climber—and most recently Samuelsohn suit model—lives for.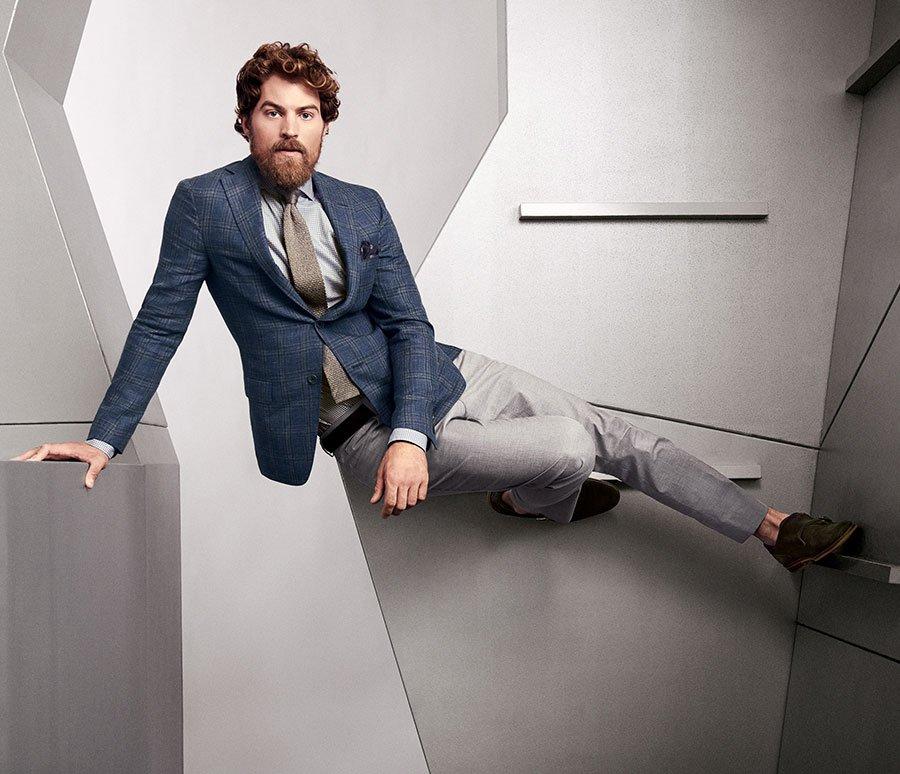 "That's probably one of my proudest achievements," says Taylor of his recent conquest of the Zombie Roof with no prior study—making him possibly the first climber to do so. On climbs like this, he says, his body and mind are pushed to their limits. "You're jamming your hands and feet into a thin crack, and as the clock ticks by you're losing energy and building up lactic acid in your muscles, just trying to hold yourself together," he says.
Taylor's love of climbing has taken him across the continent, from California's Joshua Tree to Indian Creek in Utah to Denali in Alaska, taking photographs along the way. Recently, however, he took on a new role, stepping in front of the camera for a photoshoot with Harry Rosen and Montreal-based menswear brand Samuelsohn.
"Samuelsohn was interested in someone who has an active lifestyle, and that's what their line is based around," says Taylor of the collaboration. "It made perfect sense." While a marked departure from his usual climbing attire, the suit's adaptability and aesthetics both made a lasting impression. "They're well-made, they breathe well, and they have some stretch to them while still being very tailored," he says.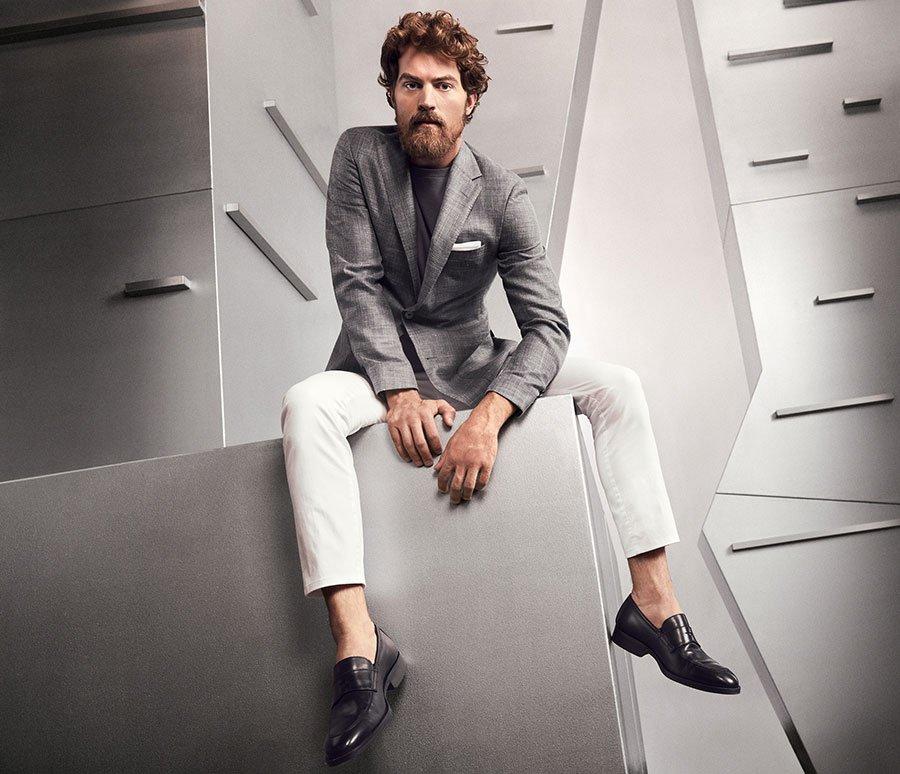 Taylor's next adventure will take him to Yosemite National Park, where he will attempt a free climb (with only one climbing partner and ropes) of El Capitan, the park's infamous 2,300 metre peak. It's a serious challenge, and Taylor is excited at the prospect of taking it on. "I love the adventure of it," he says. "There's something very centering about putting yourself out there on a thin rope a couple thousand feet off the ground."