Words of Wisdom: A Chat with Montreal Grooming Brand Wise
We spoke to founders Simon Chercuitte and André Barsalou about their grooming brand, the importance of natural ingredients and why you should upgrade from the drug store.
Based in Montreal, Wise is a grooming brand that aims to clean up your medicine cabinet with a more thoughtful approach to a man's morning routine. Wise offers a line of natural products man from natural, cruelty-free ingredients and each product contains at least one ingredient from Canada's natural splendour. Botanical ingredients such as willowherb, hemp seed and chaga extracts are found throughout the brand's hair and body line – all in elegant reusable and refillable glass containers to cut down on the brand's eco impact. We spoke to founders Simon Chercuitte and André Barsalou to find out a little more about Wise.

Wise founders André Barsalou (left) and Simon Chercuitte.
How did you two meet and how did Wise come about?
André Barsalou: We met through a mutual friend in 2013. I was fresh out of business school in and Simon was cutting hair in salons. We were both talking about our ambitions in life – he wanted to open a barber shop; I wanted to have my own business. At the same time, I was getting into yoga, which I now teach, and the natural products space. At one point, I started talking about my obsession with hemp and how it has all these different uses for food or clothing or cosmetics. We started joking around about how we should start a product line but then we realized – hey actually, there's not that many like natural products in the market for men. If they're natural, they're either unisex, have an overly hippie aesthetic, or just aren't particularly functional or refined. We wanted something that was modern and fresh but natural and high-quality.
Simon Chercuitte:  We wanted to have some products that we could put in our hair that we could stand behind. Products we actually like. In the past, I might finish a haircut and I would put some product in a client's hair and they would ask – what's in this? And I'd just have to say, I have no idea but it holds your hair! [laughs]
Simon, as barber, it must be nice for you have a say in the finishing touch – the product you put in your clients' hair as they walk out the door.
SC: Absolutely! Using natural products and ingredients, seems super new to a lot of people but André has been living that for years now. I first met him as a jet set businessman – I'd text him and he would randomly be in Dubai, the next day Paris. Over time, he connected with his real passion in self-care. If I need to know anything in regard to taking care of myself, André is the guy. Stop me if I'm wrong André.
AB: I think what Simon is describing is I have a lifestyle that we're trying to put forward. I've always been a foodie as well and now I'm making my own kombucha. The spitting image of a hipster doing natural DIY things [laughs].
Natural and organic ingredients started with food and now the cosmetics and grooming industries are catching up.  Our Red Maple Cream Pomade, for example – red maple bark extract is from our country's boreal forest but also moisturizes, nourishes and is healthy for your hair. Instead of just styling your hair, why don't you style your hair and take advantage of some therapeutic benefits?
SC: You're not doing it because you have a natural product business, you're doing it because you got a passion for it. That's what's great about working with André.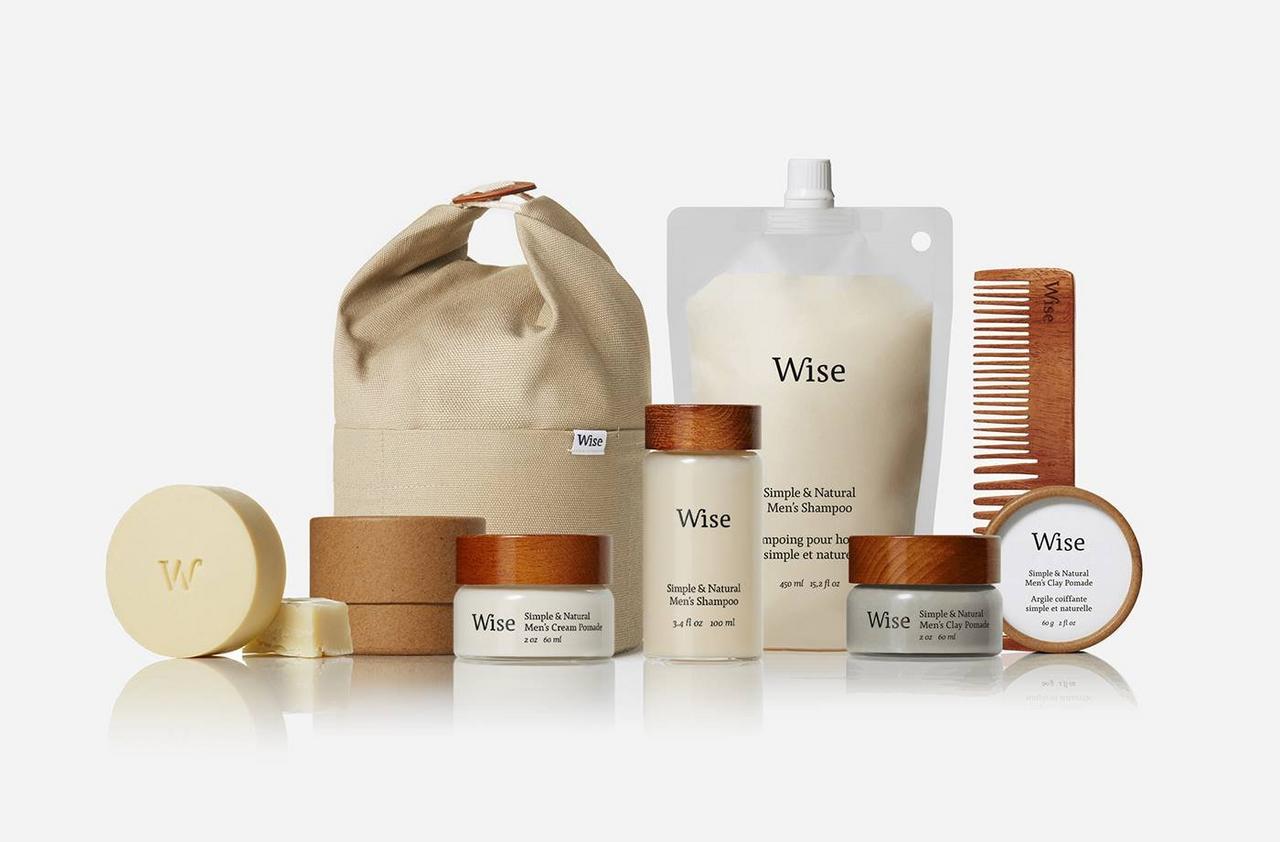 So, you're using these natural ingredients, and with Simon as an actual hairstylist and barber – he has the opportunity to test things out – how much does that help?
AB:  Simon's barber chair was like the lab and the testing ground. Anytime we had a new version of our products, Simon would test them on his clients.
SC: I think our first attempt to make products you could have made candles from our wax [laughs]. But we've gone really deep. It's much more than choosing a colour and a scent.
I've brought my expertise on the functional side in terms of asking how does it clean the hair and for how long? How much does it moisturize? And André brought his knowledge and research from the natural world – what do these natural ingredients do? Do they relax? Do they wake you up? That's where André kills it.
AB: That's a great point. We came together and we teach each other. One of the most fun things has been scent development. We hired an essential oil perfumer who was able to take our ideas and what we were describing and bring an aroma therapy element to each product.
Tell us more about the Canadian ingredients.
SC: Each of the products has a Canadian ingredient that we sourced locally – the chaga in the face cream, the red maple extract in the pomade, the birch bark extract in the shampoo, the soap bar's sea kelp comes from the Maritimes. The idea was to have ingredients from different parts of the country to say look how lucky we are to have this vast wilderness and all its riches. Natural ingredients in grooming are just one piece of it. Your cleaning products at home, the food that you eat – Wise is just one piece of the puzzle.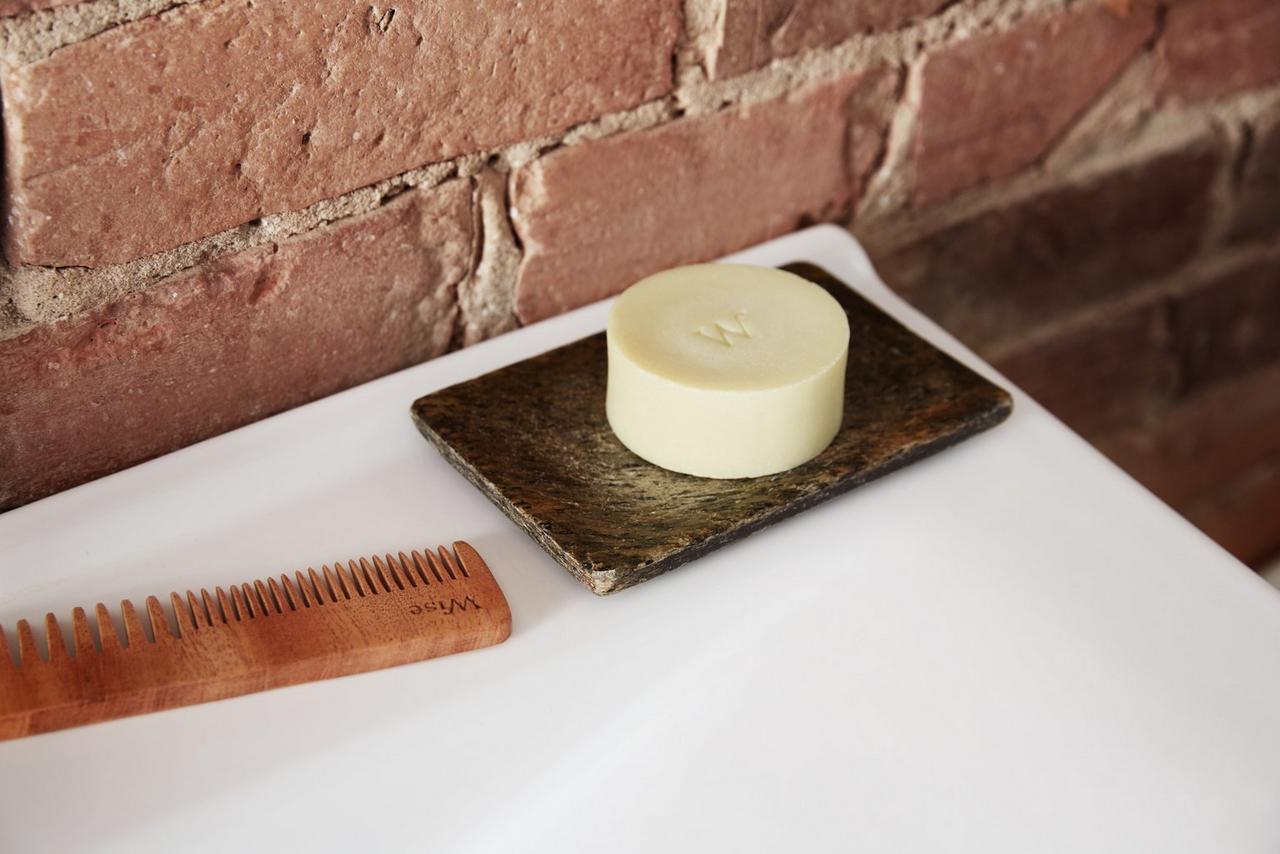 You've also made the decision to do something a little different with your packaging by making it reusable and refillable. Is that something you've seen people respond to?
SC: Just yesterday I had a cool experience with a client. I give him a haircut and then I brought some Wise product out to style his hair. He noticed it without me talking about it, because of the packaging. I explained, oh it's not just pretty, there's the recyclable and reusable side to it. We use 80% less plastic than any other competitor. We ask people to keep the glass jar and buy the refills. I didn't even talk about what's inside the bottle yet. People are even more interested when they realize there's more to the product than just design and that it works as well. We get a lot of positive feedback about the scents as well!
I think it's one of our biggest challenges of men's grooming lines that guys can be lazy. They'll be using their [drug store stuff] for the last 15 years. They know it's bad. They know it smells horrible, but they're lazy! Our biggest challenge, and it's what we've always strived for, is to make people try our product at least once. And I'm not kidding you – once – and they get hooked on straightaway.
Why should guys spend a little more on their hair product?
SC: Well, if you're just using drugstore stuff every day, what does that do to your hair? It dries it out. If you think about how much sulfate and how many chemicals are in the product – the more you wash your hair, the more damaging it can be for your scalp, the more damaging it can be for your hair. But not only that, it goes through your skin.
AB: Another great example is that most guys have dandruff problems. There are two sources of dandruff. The first is an infection of the skin and then there's just dryness, which is what many people experience. I've had so many stories of people switching to Wise shampoo, and saying oh, no more dandruff! Yes, because our shampoo doesn't strip your scalp of natural oils. It's the same thing for men who get into taking care of their skin (which they should!). They're scrubbing away with synthetic product, have dry skin and they wonder why. Again, our product doesn't take away all of your natural oils. There are natural oils in our products that actually help moisturize your hair and scalp.
Featured Stories
Stay confident with stories and advice on looking good and living well.
Read More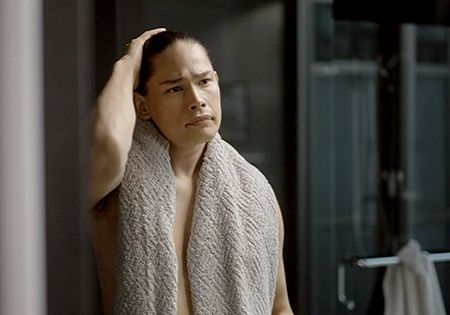 Article
Different Strokes: Indigenous Educator Michael Solomon on the Significance of Long Hair and the Proper Use of Bear Grease.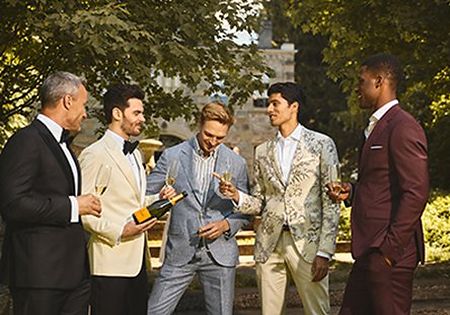 Article
What To Wear to Your Next Summer Wedding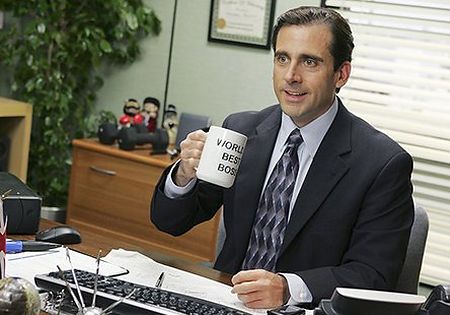 Article
How to Return to the Office in Style