Bay Street Bull's Lance Chung on Canadian Entrepreneurship, Media Madness and Having A Style POV
By: Jeremy Freed
Date: 2020-10-28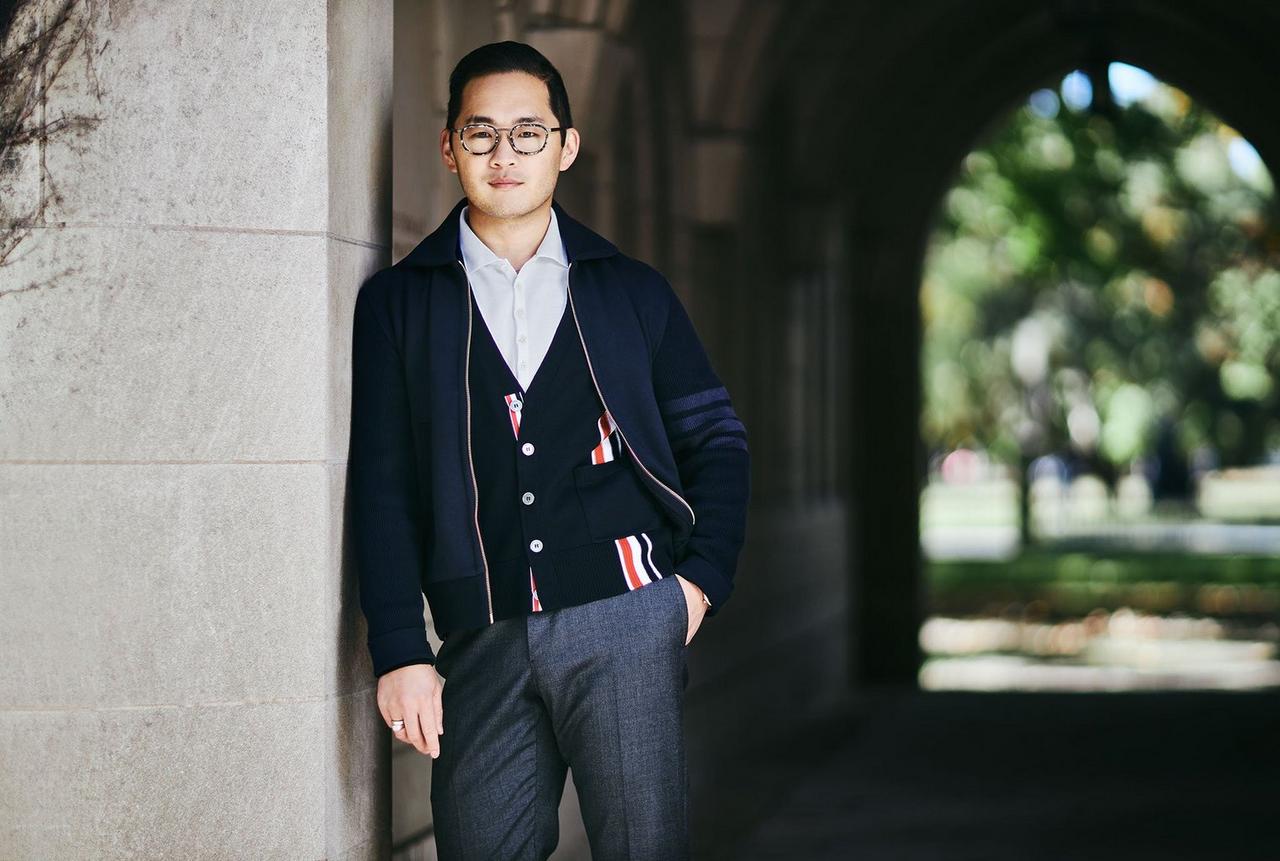 If you've been to a big-ticket gala, a TIFF premiere or a Fashion Week runway show in Toronto in the last few years, chances are that you've crossed paths with Lance Chung. As an independent brand consultant, editor, creative director and general man-about-town, Chung has been a frequent fixture at cultural events throughout the city since launching his media career in 2014. With most major events on hold for the time being, Chung's social calendar may be emptier than usual, but he's got more than enough creative and charitable projects to keep his hands full.
Foremost among Chung's current professional undertakings is his role as Editor-in-Chief and Creative Director for Bay Street Bull, an independent Toronto-based magazine dedicated to highlighting homegrown Canadian entrepreneurship, style and achievement.
Born in Edmonton and raised in the scenic ski town of Banff, Alberta, Chung came to Toronto with big-city dreams, and has since dedicated himself to discovering everything great that Canada's largest city has to offer. "When I moved to Toronto, I could tell that the city was going through a transformation," Chung recalls. "The friends I met who had grown up here would often remark how much the city was evolving to become a global destination for culture and commerce… Truly, it was the perfect time to build a career in the city because of the intersection of these communities and their growth."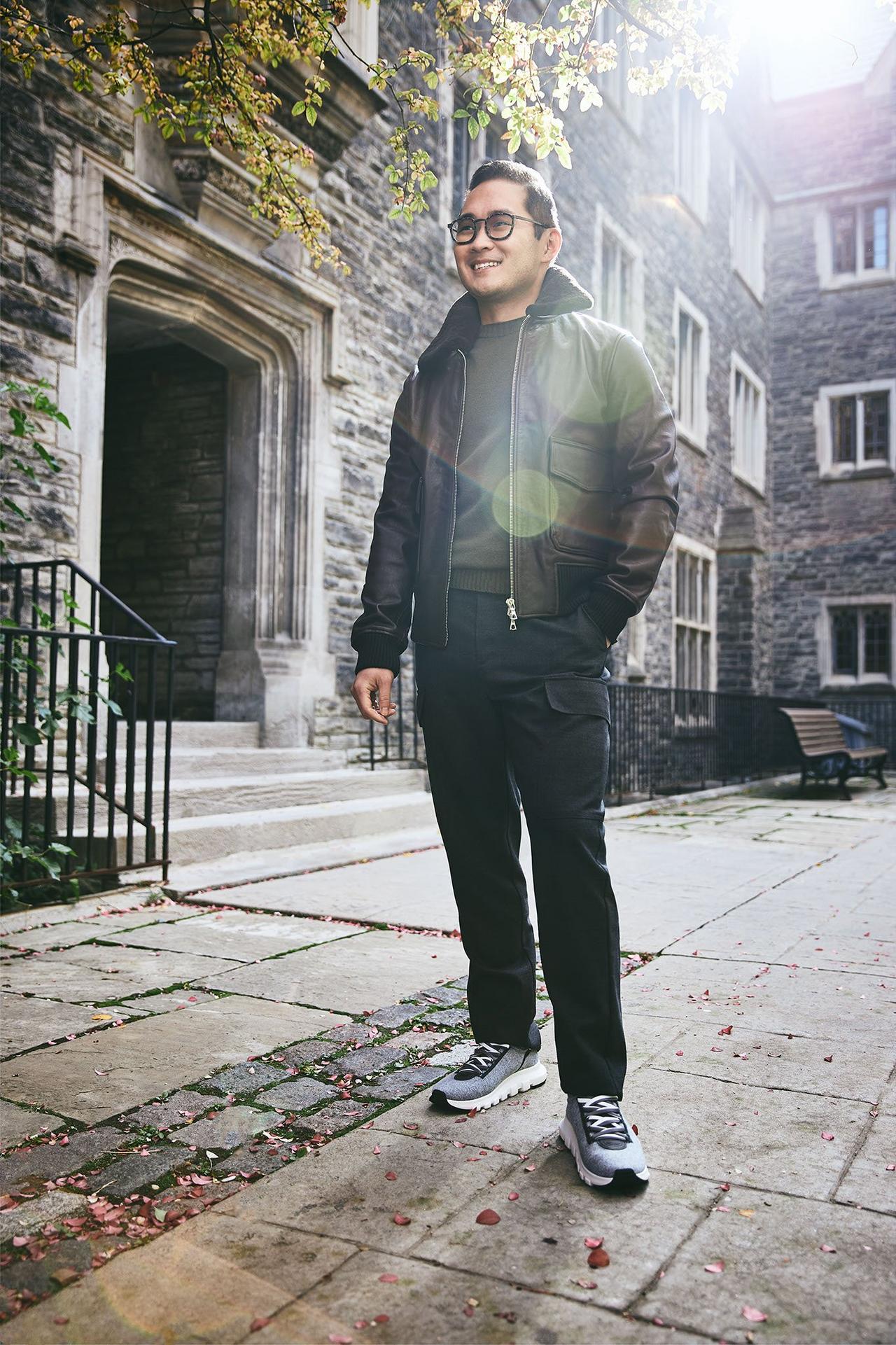 As Chung's profile in his adopted hometown grows, so does his portfolio of projects and experiences, which include a spokesman gig for Samsung (complete with his face on a Dundas Square billboard), interviewing Canadian icons from Meghan Markle to George Stroumboulopoulos and hosting The Bay Street Bull's "Mission Critical" podcast. It's a somewhat punishing schedule, Chung admits, but his dedication to storytelling, style and supporting worthy causes keeps him motivated. We spoke to Lance about his career, his aspirations and the importance of taking things one step at a time.
How did you get started working in media?
I studied business at the University of Alberta before making the hop over to Toronto, which was my first experience working and living in a big city. I knew that I wanted to pursue a career that challenged me and presented new opportunities to learn and meet interesting characters, so I started my journey as an intern, which eventually led me down my career path in media.
What do you love about your job these days?
Truly, the most rewarding aspect of my job is the ability to work with such a diverse cast of different people. While it can be incredibly difficult to work in an industry as volatile as media (and one that is dominated by a handful of industry titans,) the upside is that I am constantly on a journey that allows me to learn new things, meet incredible people who are changing the world, and share stories that help others in their own pursuit of success.
Today, I handle the editorial and creative direction at a business lifestyle media brand called Bay Street Bull, which focuses on the shared pursuit of success for Canadians. My publisher and I noticed a brewing culture around entrepreneurship that we wanted to apply a Canadian perspective to. So much of the storytelling and reference points we have around success focus on American narratives. We wanted to showcase the diversity of talent that we have right here in our own backyard; to let our audience know that you don't have to leave Canada in order to find success (however you define it) and that our country has some of the greatest talent in the world.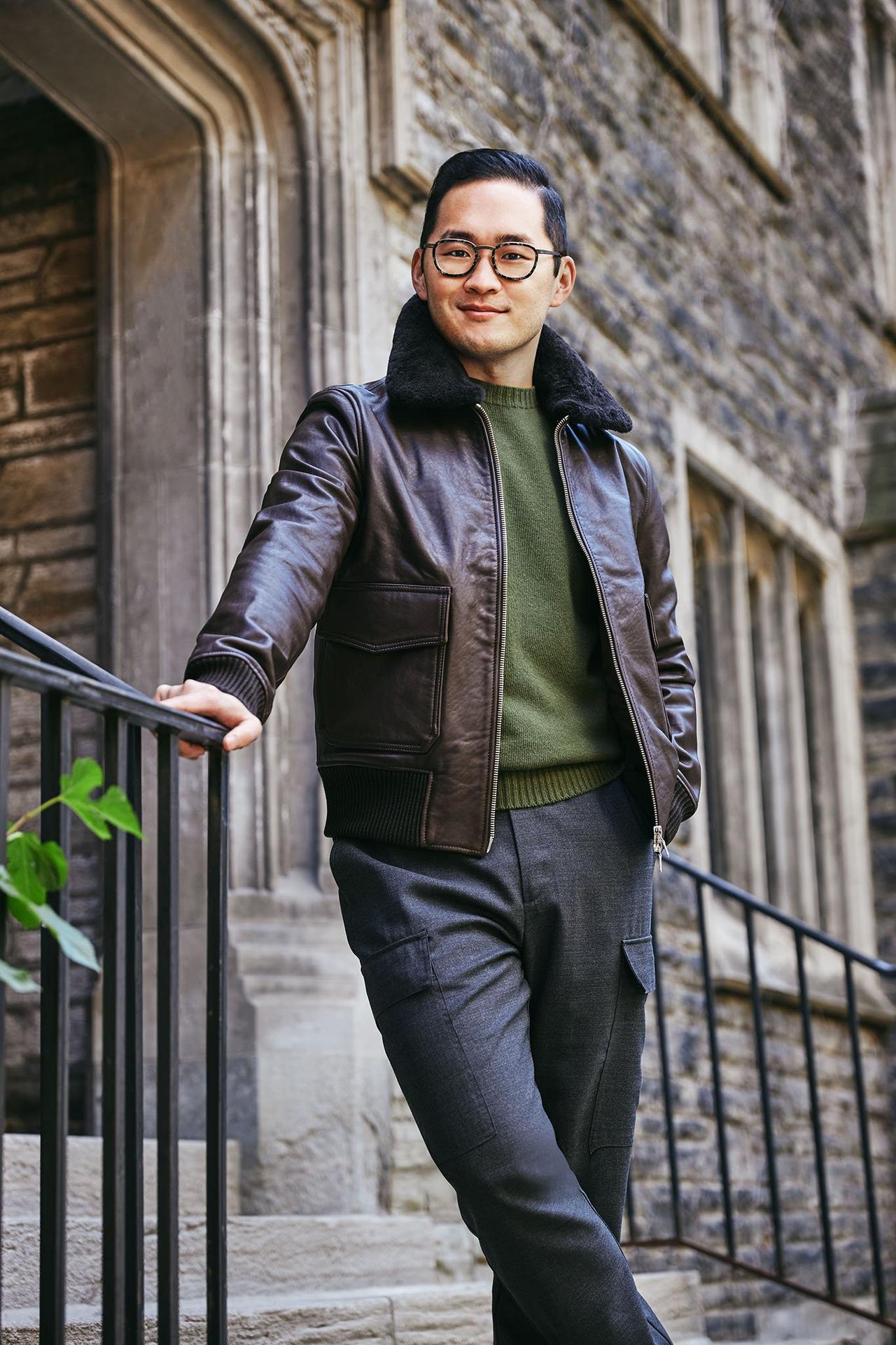 \ What professional or creative accomplishments are you most proud of and why?
I think managing a fast-moving ship and running a business alongside my team. Running any kind of business is challenging, and doing so in media is incredibly hard. You have to be nimble, perceptive, empathetic, innovative, collaborative, and always "on" (when sometimes all you want to do is tune out.) We've learned a lot of valuable and hard lessons, but at the end of the day, we're still here and continue to build.
What's your philosophy for life and work?
One step at a time. When I was in university, I had a family member who became very ill. It was a really scary time for us and what I learned from that experience was to just take one step at a time instead of focusing on summiting what seemed like an insurmountable mountain of a task in front of me. Eventually, you get to where you need to go. It's important to plan ahead, but ultimately, there's no way to know what life will throw at you. Often times, the things that seem like a big deal aren't really giant problems.
What drives you professionally?
I am driven by storytelling and powering the entrepreneurial community in the best way that I can. Building a modern media company that is creative in its execution and distribution of content is always going to be a goal of ours but our purpose and mission continue to evolve. Especially in light of the social and economic issues that society is facing right now, I want to make sure that we are a resource to the community (particularly the small business community) and remain committed to showcasing diverse talent across the board. It is our mission to not only celebrate Canadian stories but to also drive home that there is more than one face of success.
"Setting the tone means having a point of view and ambition alongside empathy and humility."
Who set the tone for you when you were growing up?
My parents have always been and continue to be the biggest influence on my life. They left South Korea when they were very young and moved to a country where they had no connections, didn't know the language, and had to start their lives from scratch in a society that did not always welcome people who looked like them. They bootstrapped their own business that evolved into a successful art gallery after many years of hard work. In some ways, I was raised by my grandparents because my parents were often working long days and nights in order to provide a future for our family. It astonishes me what they've built and had to overcome. I didn't realize it until I was much older, but I learned a lot about the spirit of entrepreneurship and the value of hard work through them.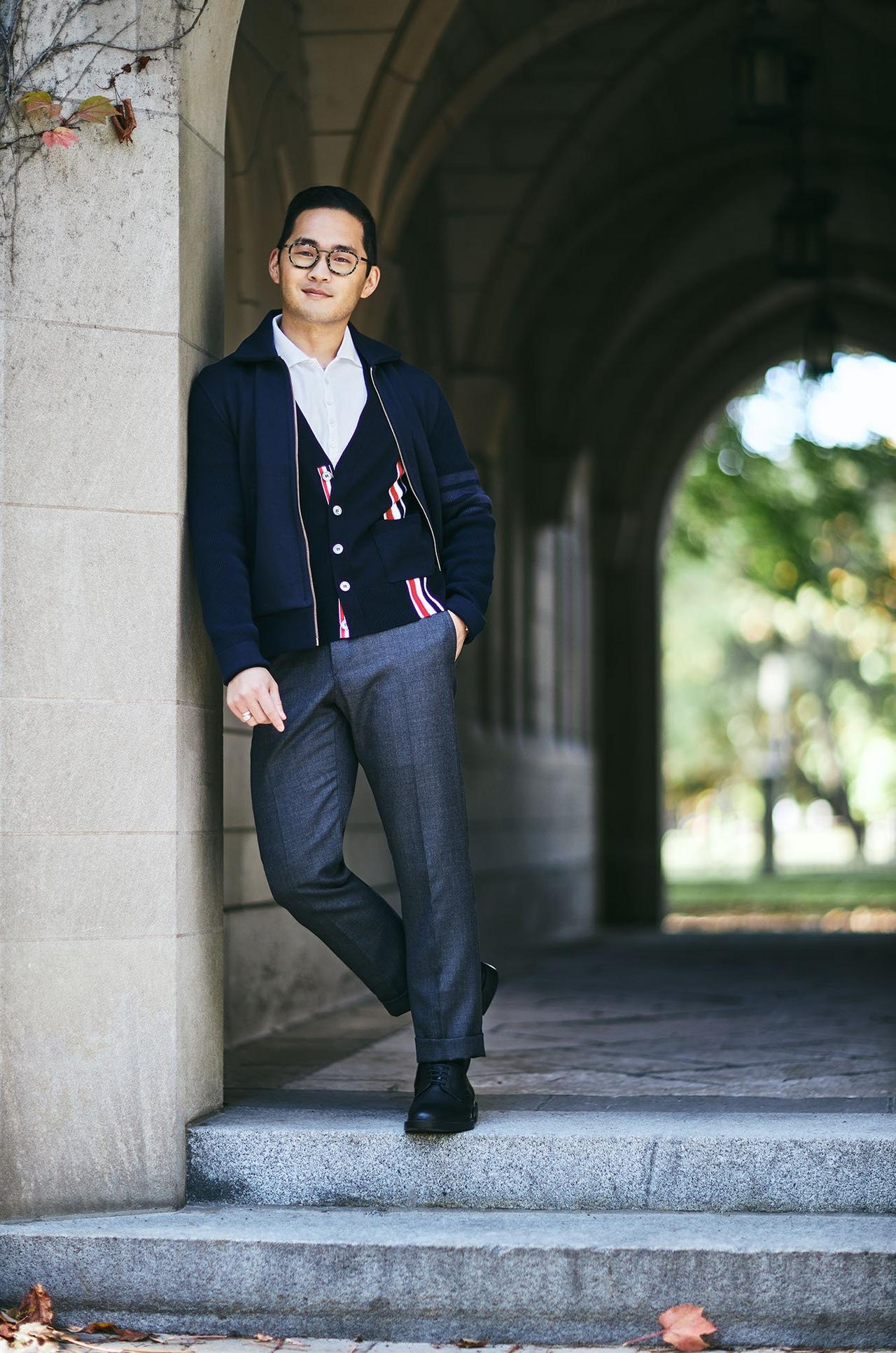 What does style mean to you? How would you define your own style?
Style is about perspective. Early in my career, I cut my teeth in the industry by talking about style through the lens of the fashion industry. Today, my view on style is about having a point of view. Not necessarily just in the way that you construct an outfit for the day, but how that translates to your overall values. Do you shop local? Do you shop responsibly? Do you invest in quality over quantity? Ultimately, as consumers, we vote with our dollars—I want to make sure my vote counts towards what I believe in.
Who are your style role models?
I used to have style role models that are mainstays of the fashion industry (the Nick Woosters and Alessandro Squarzis of the street style circuit) that I looked to for outfit inspo. I look less to them now for that, and more just admire their own unique perspectives on style. I gravitate towards people with a clear identity. Off the top of my head, some of my favourites are: Jim Moore, Alex Badia, Satoshi Kawamoto, Kevin Wang, Louis Rubi, Shuhei Nishiguchi.
How do you like to give back? Are there any causes that are particularly important to you?
Giving back is so incredibly important. After all, who are we without our community? The healthcare community is one that is important to me. I've been on the planning committee of Breakfast of Champions in Support of SickKids, which is an annual fundraiser that pairs individuals with business leaders for mentorship and networking over breakfast. Over the years, the fundraiser has raised over $1M in net proceeds for SickKids hospital. Moving forward, I'd like to be more active towards causes that support the LGBTQ+ community as well, which I'm currently working on!
Finally, what does it mean for you set the tone both personally and professionally, now and in the future?
Setting the tone means understanding your values and committing to what you believe in. It means having a point of view and ambition alongside empathy and humility.
Featured Stories
Stay confident with stories and advice on looking good and living well.
Read more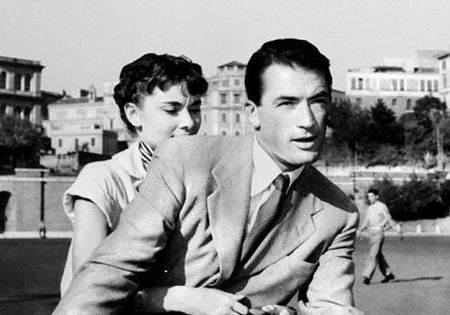 Article
Film Club: Italian Summer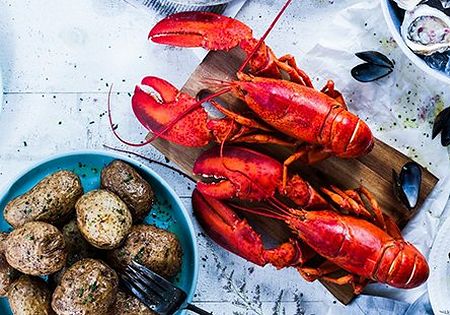 Article
Chef Mark McEwan on the Importance of Eating Local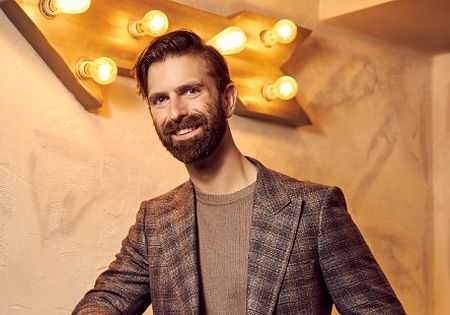 Article
Harry's VP of Digital, Ian Rosen On Growing Up Around the Business, Style Regrets and Leadership