Chef Mark McEwan on the Importance of Eating Local
Celebrity Chef Mark McEwan talks his love of PEI lobster, Ontario peaches and pasta carbonara.
By: JEREMY FREED
Date: 2020-07-31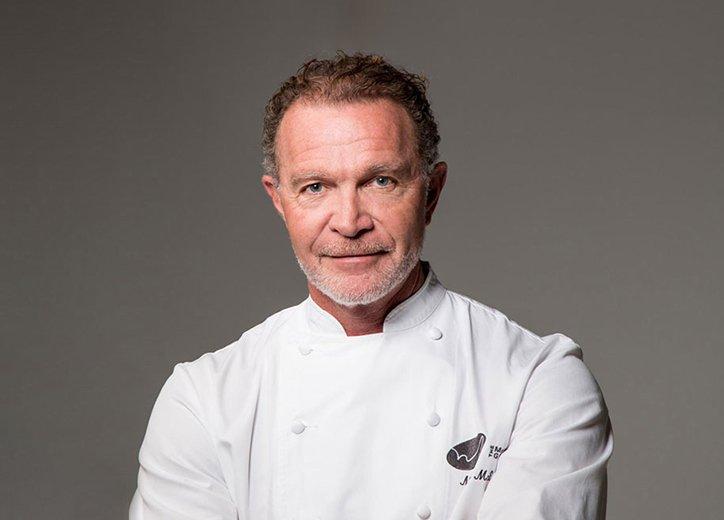 Image courtesy of McEwan Group
Any chef will tell you that the secret to flavourful dishes is excellent ingredients at the peak of their freshness, making summer the best time to enjoy the best Canada's producers have to offer. Chef Mark McEwan has been singing the praises of Canadian ingredients in his restaurants, food halls and on Top Chef Canada for decades, and despite having to shut down his dining rooms during the pandemic, he's still working to get the good stuff onto plates. McEwan spoke to us about the importance of local ingredients, reopening plans and comfort food during tough times.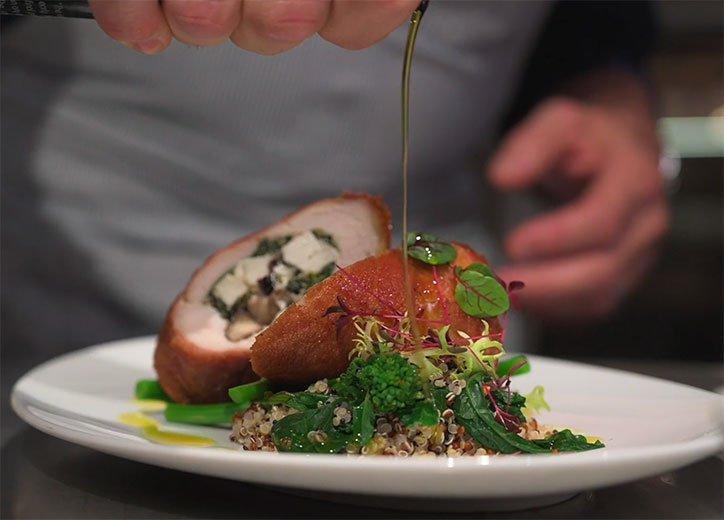 Image courtesy of McEwan Group
The last few months have been a very difficult time for the restaurant industry, to say the least. How have you adapted to the pandemic in your restaurants and retail spaces? 
It's definitely been difficult for everyone. Our main priority is the safety and comfort of our team and guests, so we've done countless adjustments, from using PPE and deeper and more regular sanitization to spacing out our stores and restaurants to allow for better flow and physical distancing. We've also just launched an online grocery platform as well as online take-out ordering for many of our restaurants and we've also been offering more individually packed, pre-prepared meals and meal kits. Now with our patios open, we want to create a comfortable environment to allow everyone to enjoy a good meal on a beautiful terrace. 
Do you think there's going to be an upside to all of this for the restaurant industry?
I think the majority of restaurants already operate at very high health and safety standards so it's great to see added attention being paid to the efforts the hospitality industry makes. People have been cooking a lot more at home, which is nice, but I also hope it sheds more light on how the work that goes on behind the scenes in restaurants. Procuring the best ingredients, all the prep work, the creativity of presentation and recipe creation, as well as service and every other aspect of dining out. We are an industry of passionate, hardworking people, and hopefully the public will enjoy their dining experiences that much more after eating at home for so long.

Images courtesy of McEwan Group
As a chef, why is using local ingredients important to you?  
It's definitely important to support local and when certain ingredients are in season, using local produce means a shorter time between harvest and your table. This means the flavour is incredible and it is less likely that the nutrient value has decreased. I believe in using quality ingredients, which can also mean finding unique international flavours, but eating seasonally and locally is always at the forefront of my cooking.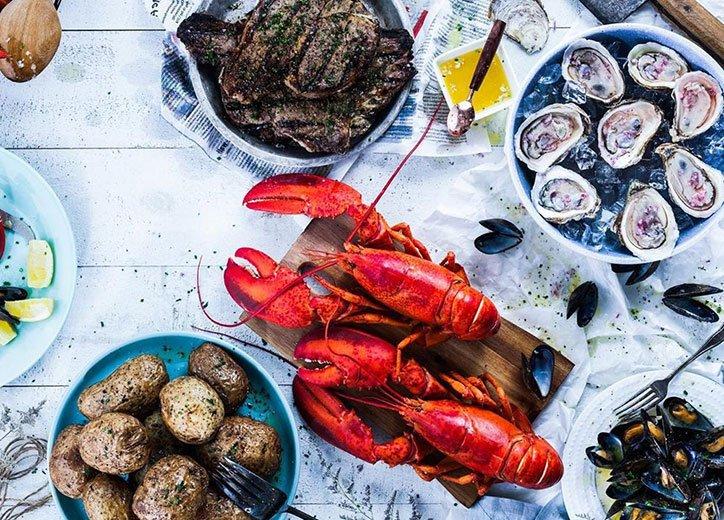 You recently started selling PEI-centric meal kits. What's so good about PEI ingredients?
Farming and fishing make up two of the major industries on the island and there is a real emphasis on food quality. PEI produces some of the best, sustainable lobster in the world and incredible grass-fed beef with full traceability. Potatoes are grown in the red, iron-rich soul and fresh coastal mussels, clams and oysters are delicious. There is amazing produce, cheese, chocolate, honey… the list goes on. The nickname "Canada's Food Island," is well-deserved.
What are some of your favourite foods from other Canadian suppliers these days?
Early summer in Canada is amazing for berries and the wide variety of leafy greens. Now, we're starting to see fruits such as peaches, plums and cherries ripen to perfection. Each new season yields delicious new produce!
What comfort food have you been cooking most during the pandemic?
One of my go-to recipes has been a classic carbonara pasta. I always have pasta and olive oil in my pantry, and pecorino, parmesan and eggs in the fridge. The guanciale in the dish is really delicious and the whole thing can be made really quickly! This is definitely comfort food for me.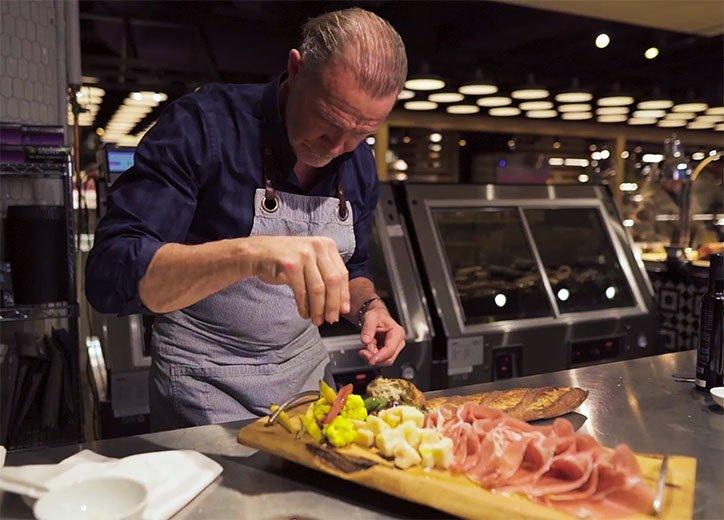 Images courtesy of McEwan Group
What are you most looking forward to doing once life returns to normal?
I am looking forward to getting back into my routine. I am very active across all the McEwan properties, making the rounds throughout the day. I look forward to all properties being open and fully operational as we move into phase 3.
More information or McEwan's PEI Patio Party meal kits here or at mcewangroup.ca