How to choose your first real watch
A luxury watch isn't just a stylish accessory, it's also a reminder of the important things in life
By: Jeremy Freed
Date: 2022-05-16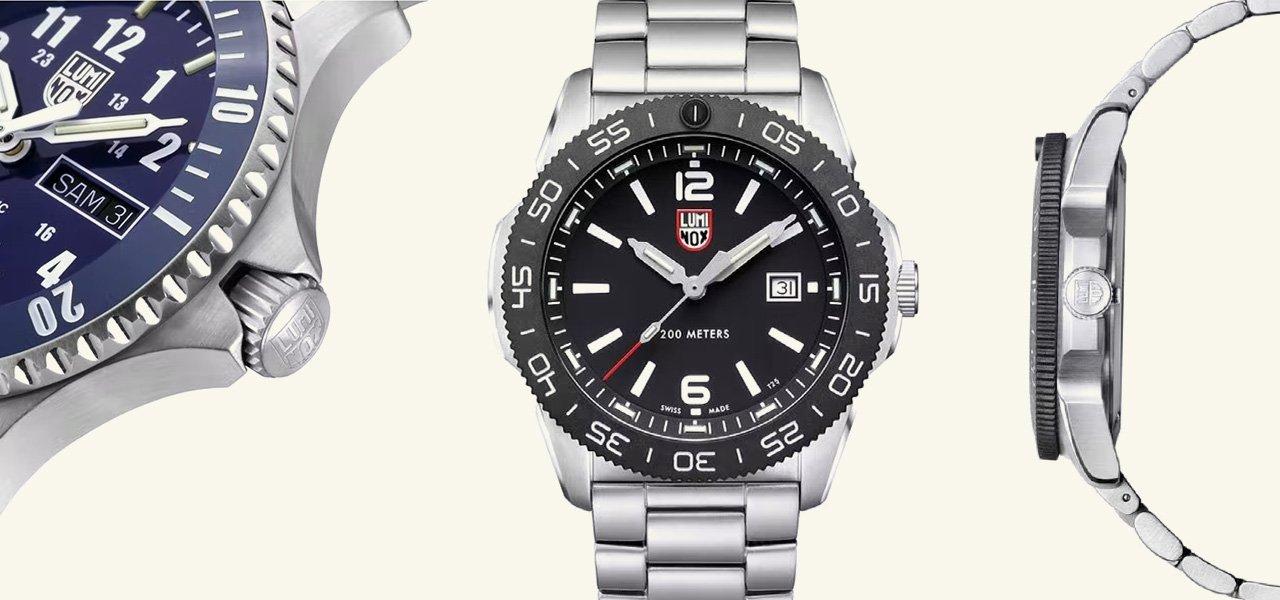 There's a good reason that watches have been the go-to gift for the big occasions in a man's life for generations. From graduations and career milestones to marriage and fatherhood, watches have long been used to mark important events because they offer a kind of permanence few other objects do, and remind us of the importance of the passage of time. Nothing lasts forever, of course, but a high-quality watch is meant to be enjoyed for decades, and passed along to the next generation when the time comes. As tools for measuring time, watches also remind us of the fleeting nature of this precious commodity, and the importance of making every day count.
There are plenty of options when it comes to choosing your first "real" watch, so it helps to have a few important criteria in mind when making your selections. The first and most important thing to remember is quality; as a future family heirloom, you want to make sure that whatever you choose is built to last. Next is versatility. Because not all watches are suitable for all occasions, you want to choose something that you can get as much use out of as possible – from the office to nights on the town. Thirdly, and most importantly, it should be something you love. While there's no formula for finding the perfect watch, you'll probably know it when you see it. Here are a few of our favourites guaranteed to serve you faithfully for many years to come.
Divers
There's a good reason that many of the world's most popular watches are dive watches. They're stylish, durable and highly versatile, making them a great choice whether you're buying your first watch or your fifth. While you can wear a sports watch to the office and on the weekends, they tend to lack the polish and refinement of dressier pieces, so they're not good for all occasions. If you like the idea of a classic dive watch, be sure to find something with a neutral colour palette (black, white or navy) from a brand with a strong reputation for quality, and opt for a steel bracelet over a rubber strap.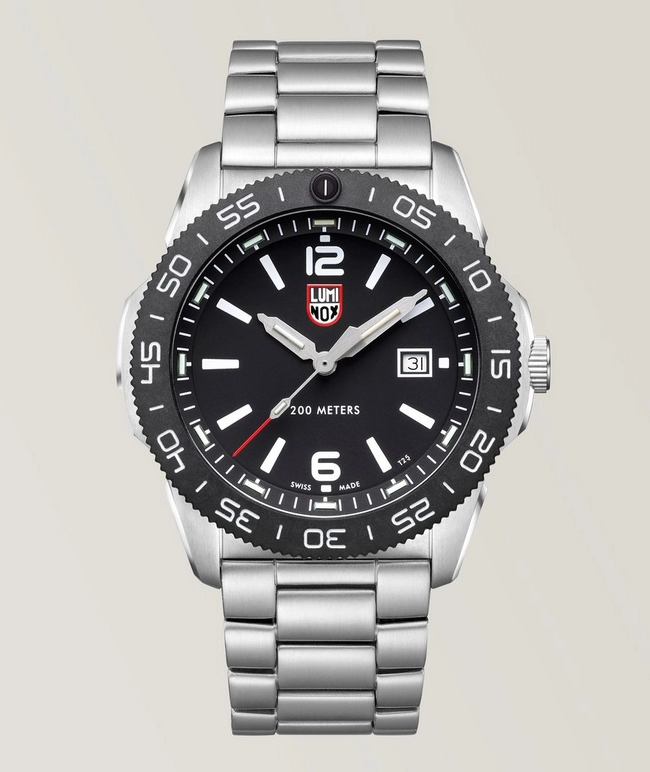 Pacific Diver 3122 Watch
A solid dive watch from a specialist brand with tons of cool details like a Carbonox rotating bezel.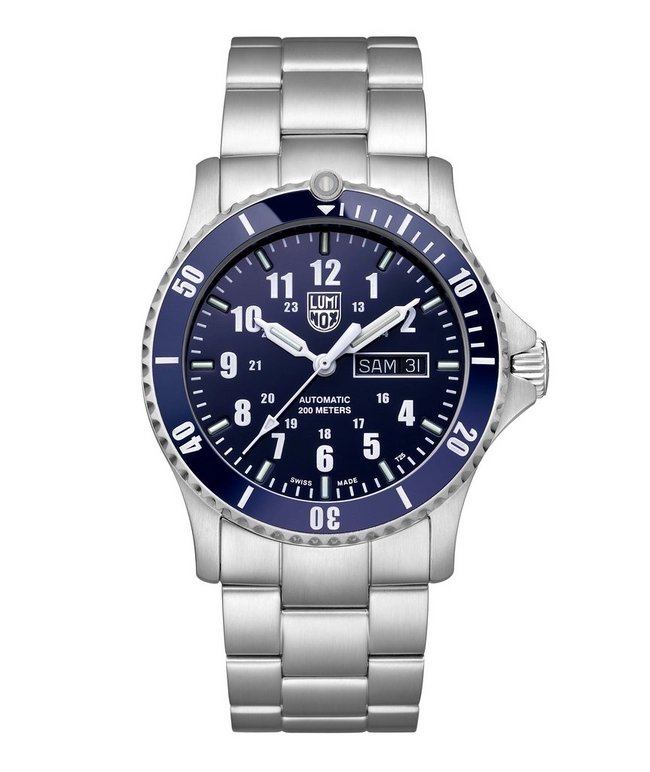 Automatic Sport 0924 Watch
A classic dive watch, complete with day and date displays and a rock-solid Swiss automatic movement.
Casual
For many, the perfect first watch is a casual piece that works with your 9-5 wardrobe as much as your weekend one – think of it like a great pair of chinos that complements a blazer and brogues as well as a polo shirt and sneakers. In this category you'll find lots of vintage-inspired details, luxurious leather straps, and added features like date windows and chronograph subdials. As with any watch purchase, but particularly your first watch, make sure to choose one from a brand that will stand behind its product if anything goes wrong over the years.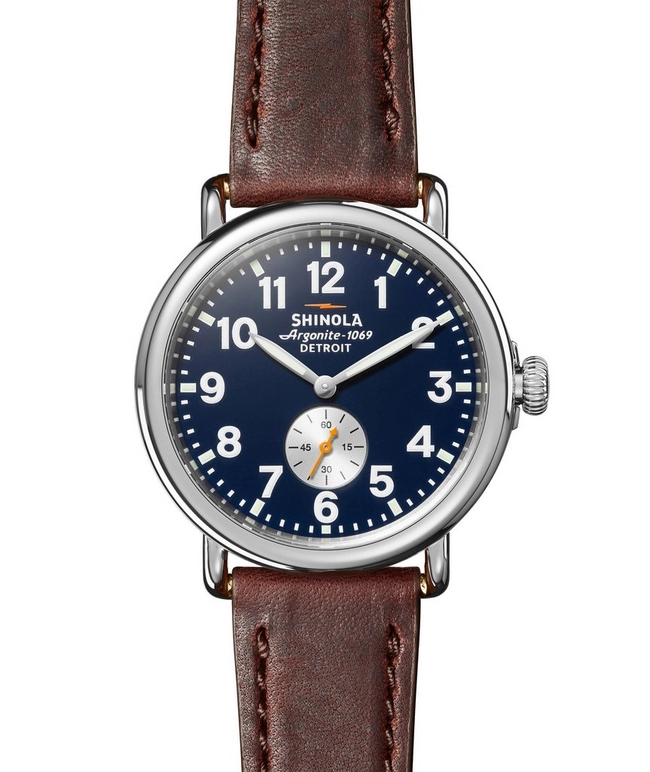 The Runwell Sub Second 41mm Watch
A flagship design from Detroit's favourite watch brand, this Shinola has everything you need and nothing you don't.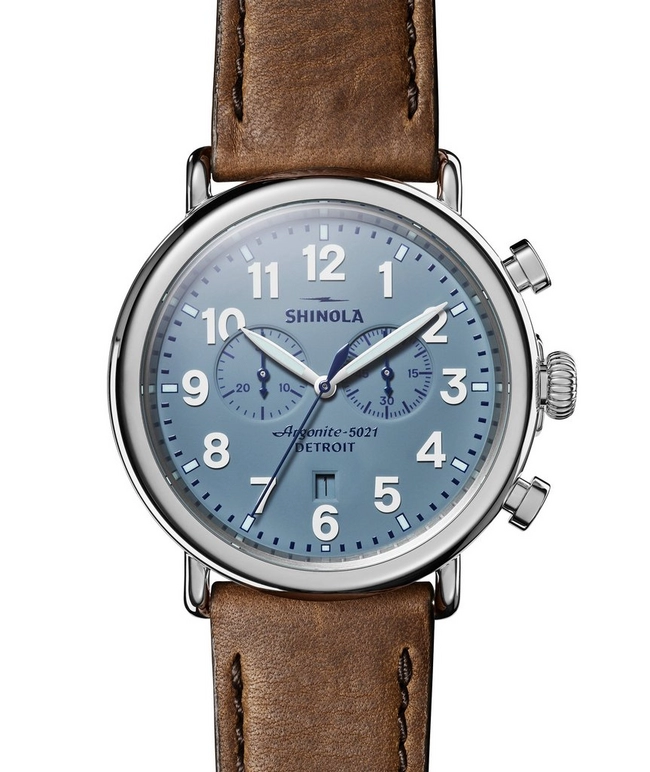 The Runwell 2 Eye Chrono Watch
For those looking for something casual with a sportier vibe, this Runwell is an homage to the great sports watches of the 1960s.
Dressy
For those among us who feel naked without a button-down shirt and polished leather shoes, something more formal is the right play for your first real watch. Fortunately, just because this category is dressier than the others doesn't mean it's less interesting. In fact, with countless vintage designs to draw inspiration from, dressy watches have some of the most stylish (if understated) looks of any category. For a formal watch, look for something in steel or gold PVD from a brand with some heritage behind it, and featuring an automatic mechanical movement if possible.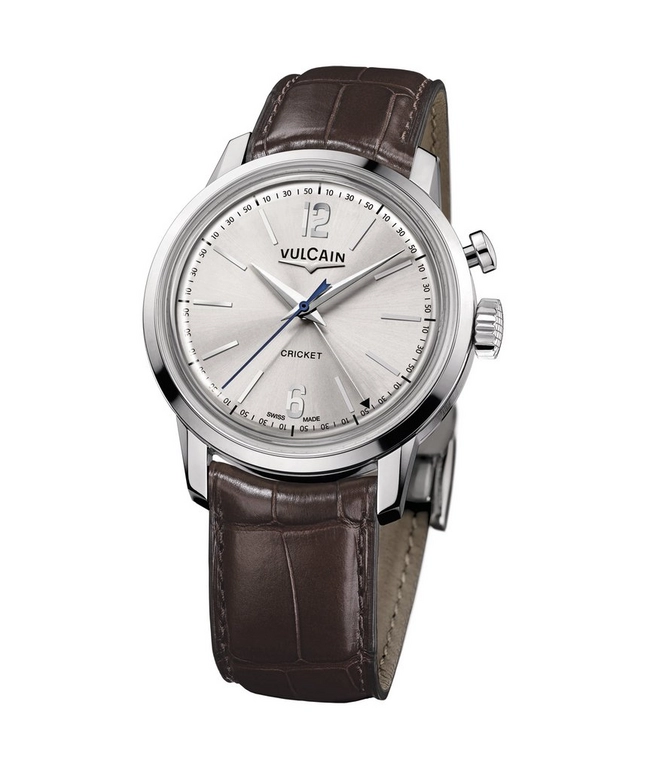 50S Automatic President's Watch
A historic timepiece with plenty of appeal in the 21st century, this watch features a mechanical alarm and a historic tie to the White House.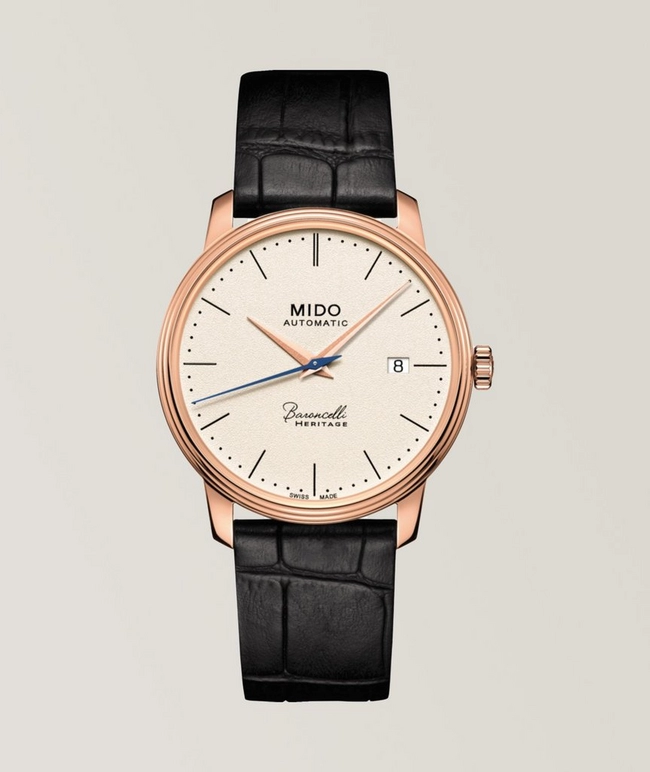 Baroncelli Heritage Gent Watch
This tribute to a Mido chronograph from the 1930s features a modern Swiss automatic movement and a luxurious rose gold PVD case.
Quirky
The fun thing about watches is that there is literally one for every possible taste and preference, from buttoned-down classics to modern complications with unusual details. For those who like to stand out from the pack, choose a watch that offers some kind of unique functionality, from a travel time complication to an unusual dial, but not so quirky that it won't pair with anything in your wardrobe.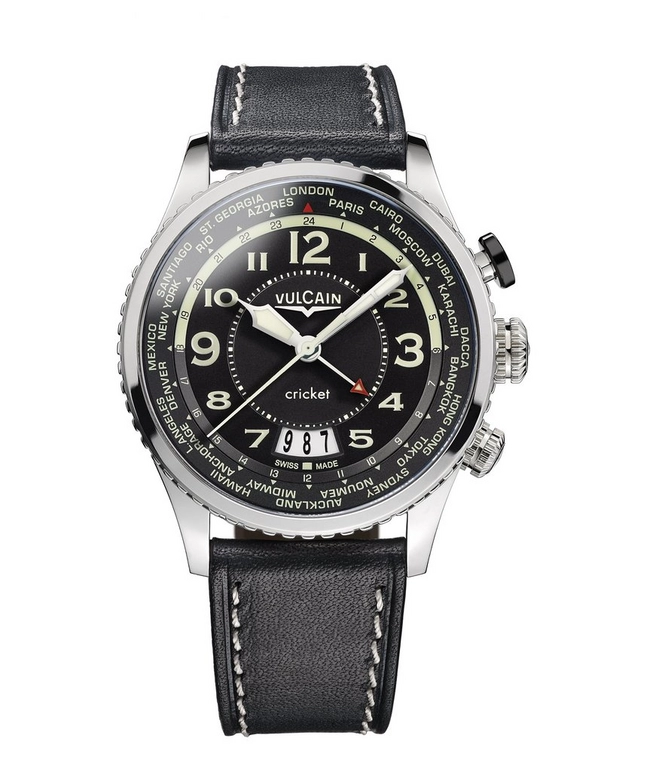 Aviator Watch
Designed for world travellers, this watch's travel time function makes it easy to get on local time, no matter where in the world you are.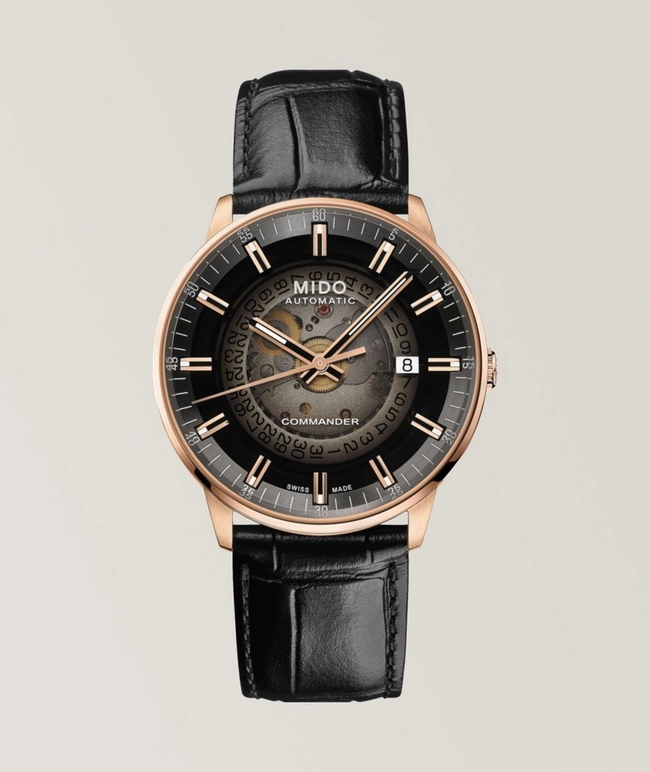 Commander Gradient Watch
This watch features a unique translucent "fumé" dial, which makes it easy to admire the Swiss-made movement inside.
Jeremy Freed is a Toronto-based freelance journalist. His writing about menswear, travel, design and sustainability appears in Sharp, GQ, the Globe and Mail and many more.