Fabric Focus: A 90-Second Guide to Linen
We delve into this quintessential summer fabric, why it's great, and how to wear it.
By: Harry Rosen Staff
Date: 2023-06-08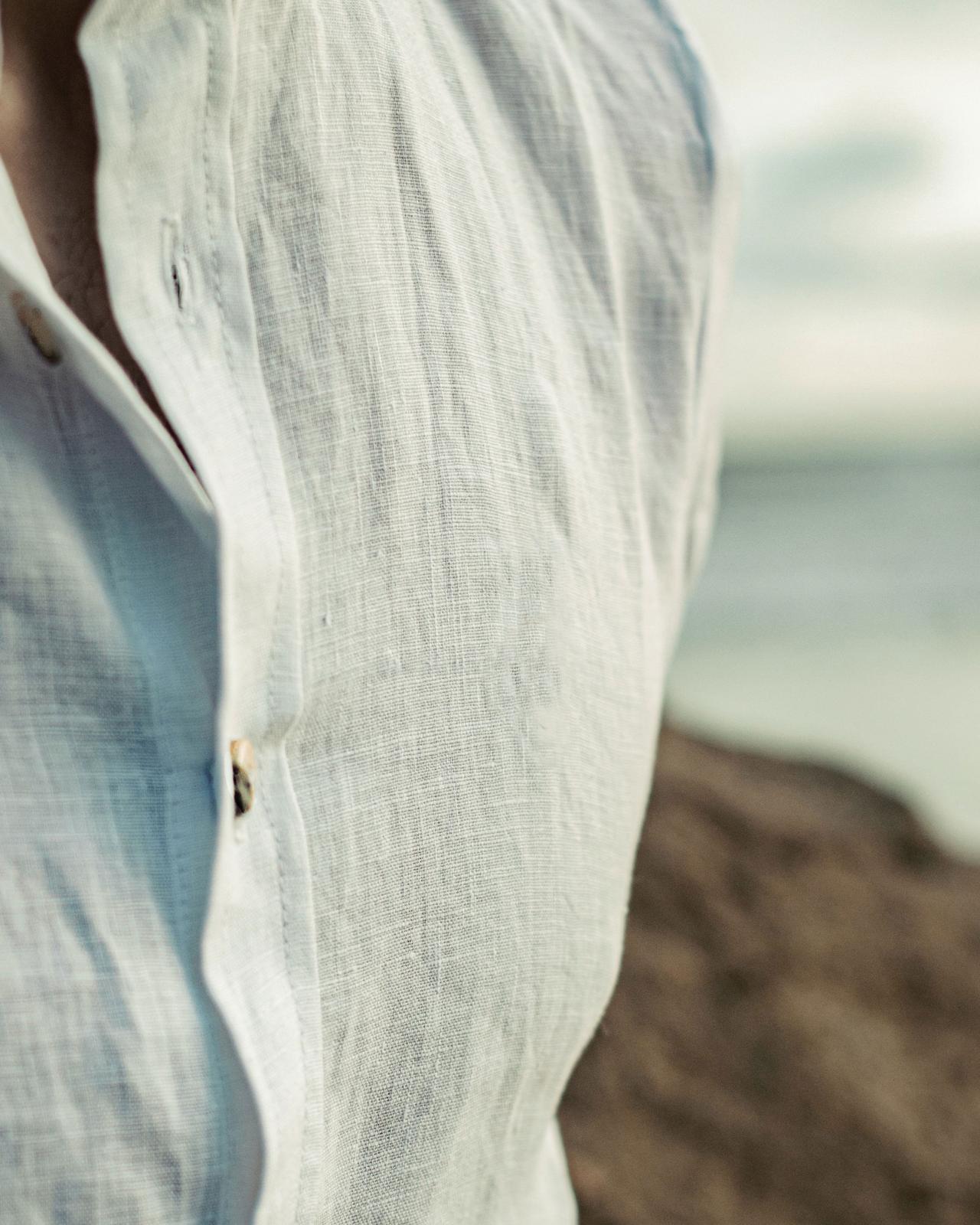 Linen and summer are practically synonymous, and it's easy to see why. When temperatures rise and humidity follows suit, this warm-weather fabric comes into its own, helping you beat the heat by keeping you cool — and in some style, too. Here's everything you need to know about linen along with some advice on how to wear it.
What is Linen?
Linen is a loosely woven natural fabric made from flax fibres and is one of the oldest woven materials known to man. In fact, linen (or linen-like) fabrics made from flax can be traced all the way back to over 30,000 years ago and were commonly used in ancient civilizations including Mesopotamia and ancient Egypt, as well as being mentioned throughout the bible.
What are the Benefits?
Linen's loose, open weave structure means the fabric is naturally lightweight, breathable, and odour resistant — three optimal attributes when dressing during the hottest time of year. Despite the light, loose qualities of linen, it's also surprisingly durable and dries quickly, elongating the fabric's lifespan and increasing its wearability. Linen can be used to make both woven and knitted garments, which means you can have a sturdy sports jacket and a cozy sweater made entirely from this versatile fabric. Essentially, whatever you ask of linen, there's a good chance it'll do just that.
How to Wear It
Although linen is often used to make traditionally formal garments — like suits, sport jackets, dress shirts, and more — the fabric emits an inherently casual vibe. Linen's loose weave and tough fibres leave a slightly crumpled or wrinkled effect on the fabric, which is all part of linen's natural charm.
One can never appear too put together wearing linen, which works in your favour when you want to look laid-back, perhaps while on holiday or over the weekend. Alternatively, instead of something made entirely of linen, you can opt instead for a blended fabric (wool, silk, and linen is a classic composition) to enjoy the best benefits of several lightweight fabrics.
Whether you're dressing up or down, linen is an ideal fabric for the Spring/Summer given its suitability to the climate. Just ensure whatever you wear isn't cut too close to the body — the best part about wearing linen is allowing the fabric to drape, flow, and breathe uninhibited, circulating cool air around your body throughout the day.