Five Entrepreneurs on How They're Getting Back to Business
From local restaurateurs to the CEO of a travel company, these entrepreneurs are getting to work and looking smart doing it.

As workplaces open and restaurants welcome guests again – there's an optimistic tenor in the crisp autumn air. With that feeling in mind, we reached out to five entrepreneurs at four local businesses and dressed them in our latest fall workwear from utilitarian pants to office-appropriate swackets (a.k.a. sweater-jackets). We spoke to them about their challenges, their triumphs, and what they're looking forward to as Canada opens for business.
Myles Harrison & Joe Hayward, Co-Owners – Crosley's
Although many of our favourite places to eat and drink closed, never to reopen again – a good number of new restaurants have taken their place – restaurants with new ideas and exciting opportunities. One such establishment is Crosley's, a small "contemporary Canadian" restaurant on Toronto's Ossington Street, founded by industry veterans Myles Harrison and Joe Hayward.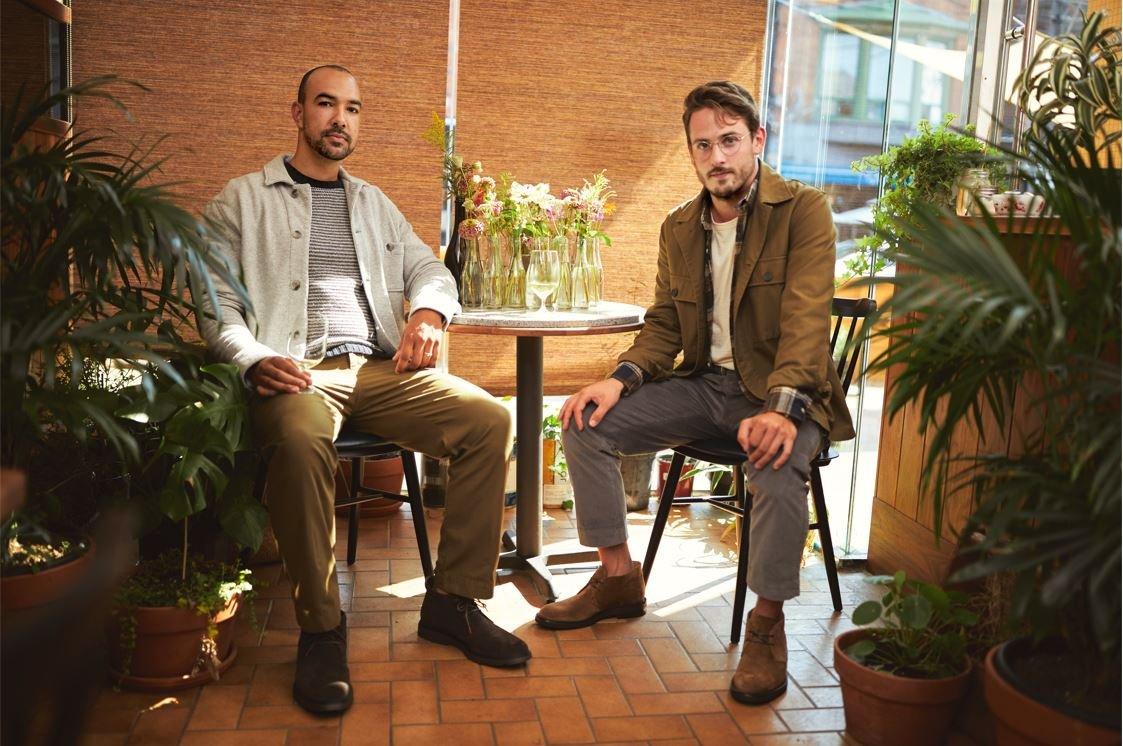 "Joe and I just decided to make a restaurant we'd like to go to," says Harrison. In late 2020, the duo started out with a series of pop-ups and weekend dinner menus at Piquette, another restaurant just down the street, owned by partners JP & Laura Adamo. It gave them a great opportunity to not only figure out what they wanted their endeavour to be, but to build word of mouth.
For co-owner Harrison, who runs the front of house with both passion and a loquacious spirit, opening in January of 2021 with just rotating take-out menus and a small grocery in the front was a bizarre experience. Underestimating the impact of the third wave, it wasn't what they set out to do, "but you just wake up every day and beat the bricks and get it done," he says. What was clear was the need to differentiate and bring forward the experiences people missed about restaurants. "One thing was that you had to call me or text me and order directly instead of ticking a box on a delivery app." It's those human touches that Hayward and Harrison thought were the most important, but those touches are all for not if the food doesn't meet expectations.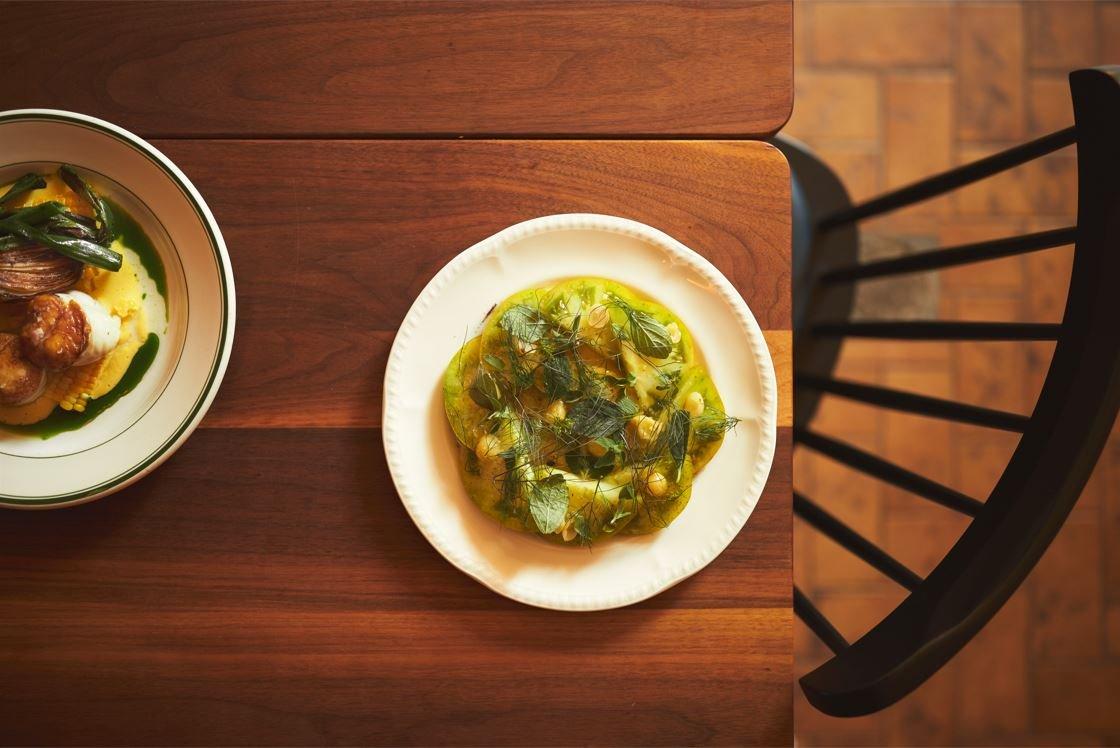 "At least if you're [French bistro] Union down the street, which has been there for seven years, people know that the quality is there," states Hayward, co-owner and head chef. "If something [from a well-established restaurant] doesn't translate as well when you get it home in a box, you've probably had it before, so they get a pass. We're new – we had to nail it every time. When we did finally open outdoors we had to flex [our skills] and say this is what we're doing." So far, there don't seem to be any complaints.
Would they recommend opening a restaurant during the third wave of a pandemic? "Nothing is easy at the best of times in restaurants, but this is what we love to do. Whenever I'm having a stressful day, I like to stop and ask myself, what am I physically doing right now? Half the time I'm just opening a bottle of wine I can't even afford or I'm running food to a table that's going to have the best night ever – it's not that bad!"
Michael Smaye, Co-Founder – Tonic Blooms
"Nobody was getting together for that drink at a restaurant or hanging out at home or even meeting at the park – but a way people were communicating was by sending flowers." Michael Smaye opened his flower delivery service, Tonic Blooms, just six years ago with his best friend and business partner Raphi Aronowicz. The idea was a modern, vertically integrated flower delivery service that puts the focus on the customer. They found success relatively quickly but never could have imagined the challenges or the incredible support they have received from their customers and suppliers.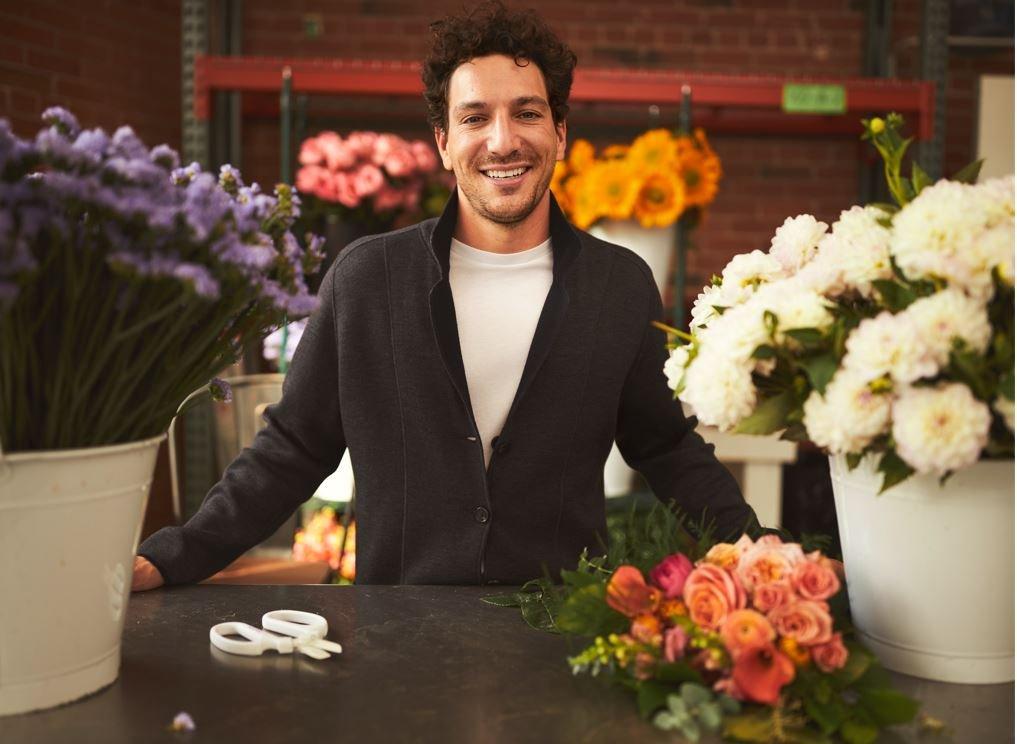 When flights (and flower imports) were grounded, it was the relationships – the mutual loyalty and trust – he and his team had built over the years with local suppliers that got Tonic Blooms through it. "I had a phone call with a grower in the Niagara region at the start of this year's growing season," Smaye tells us. "He said to me: 'Let me know if you need anything at all – you saved our business last year.' All of his orders were cancelled [when the pandemic began] and although we're a small business, they're a small farm and we need each other. That just reinforced the importance of our grower relationships."
Now? "Weddings and corporate events are back, we have national expansion plans that include opening in Vancouver and we're just going to keep building, keep growing and keep being creative!"
Bruce Poon Tip, Founder – G Adventures
"As a travel guy who travels 300,000 miles a year –– to not be up in the air as much as I have been was shockingly weird and I've gotten shockingly used to it," says Bruce Poon Tip. As the founder of G Adventures – a travel adventure company that provides people with small-group tours, safaris and expeditions – Poon Tip was profoundly impacted by the pandemic. G Adventures was going into its 30th year operating in more than 100 countries and employing over 2,500 people – while continuing to grow. And then it all ground to a standstill.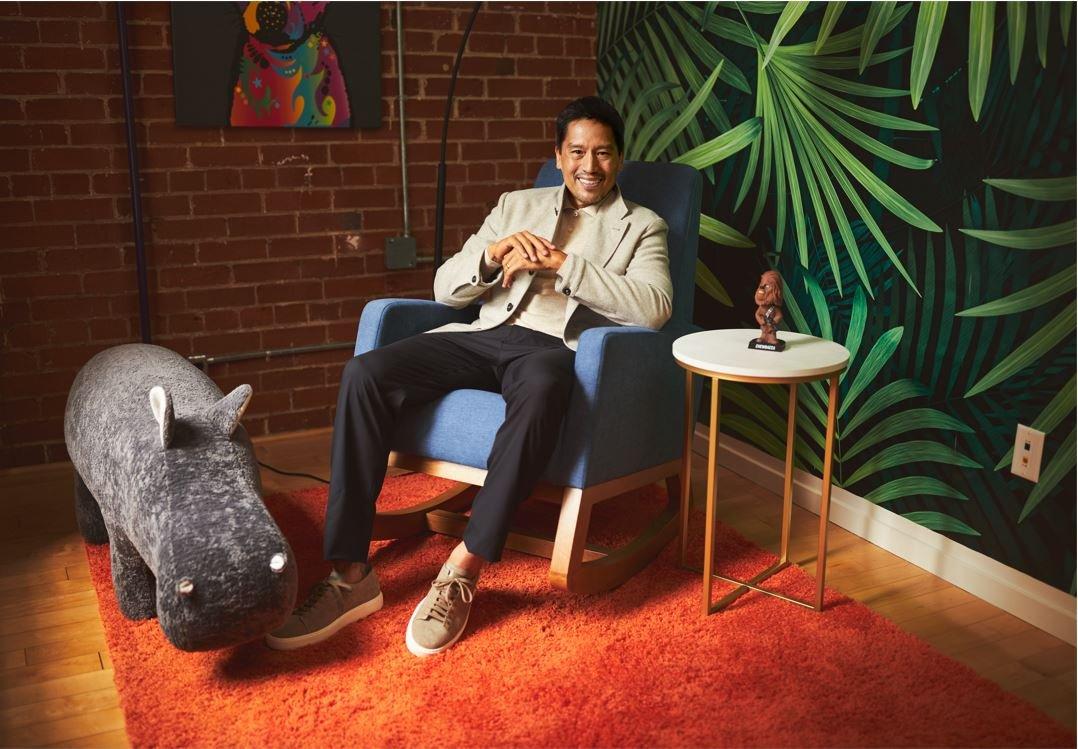 "It was probably one of the darkest times in my business career as it went from dealing with a disruption to a full-on 'zombie apocalypse' that was all about making sure the business could survive on the other side. We're an employee-first business, so it's complex emotionally when you're forced to downsize.
When the vaccine was announced months later, early adopters started booking travel right away – to Poon Tip's delight. And although there have been some stops and starts, he's feeling the most positive he has been in quite some time. Travellers are once again booking trips to far-flung destinations like Greece, Tanzania and Egypt. Not only that but customers are returning with more flexible, adaptable, laissez-faire approaches to travel.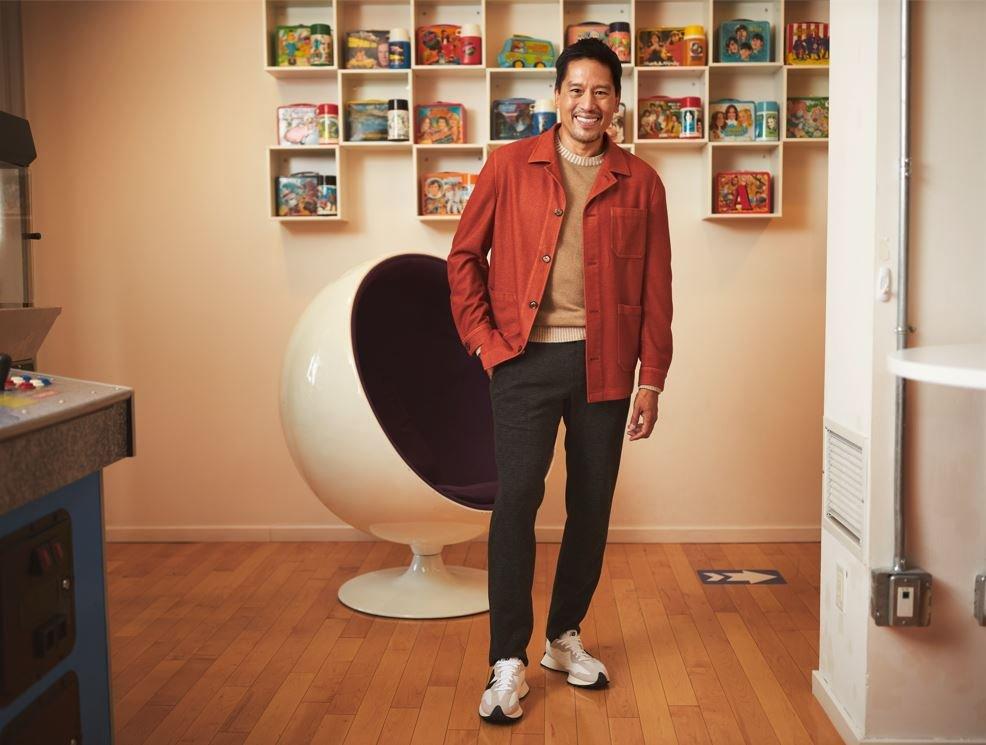 In Poon Tip's mind, the world will be a better place for all of us when we can again travel but he might as well be talking about when we can all wear regular clothes again. "I've never owned a pair of sweatpants in my life. I bought multiple colours in the same pair – from Harry Rosen actually – and just rotated colours every day," he laughs. "I'm a big events guy I'd kill to see live music right now and get dressed up. The idea of dressing up these days is wearing pants. I'm a casual guy, but I like smart-casual so, I'm tired of this."
Where is next on Poon Tip's travel list? "My favourite place is always the last place I went to because there is beauty in every place you go," he says. "But to answer your question: wide-open spaces are calling me. Tibet, Mongolia, Galapagos, rural Japan…after spending so much time locked down, I want to be completely remote and disconnected."
Marc Lafleur, CEO and Co-Founder – truLOCAL
In his second year of operating truLOCAL, an online meat and fish marketplace, entrepreneur Marc Laflaur made an appearance on Dragon's Den. It was only then that he and his business partner Greg Quaile realized they had a viable business on their hands in connecting consumers to local suppliers. Things were going well, and then, when the pandemic started, business took a sharp uptick. With the demand for home delivery, truLOCAL was hit with a unique set of challenges that included everything from ensuring staff safety to supply chain issues to scaling up as demand quickly increased. They succeeded but it was no small feat. "It was all a massive team effort. There's no chance the company would be where it is without the blood, sweat and tears the team put into it," he says.


Although fortunate to avoid some of the early pandemic challenges that many other founders across the country faced, it was a growing opportunity for the young entrepreneur. "Everyone is always looking for the perfect or right answer and that's not your job," he says. "Your job is to make a decision you feel comfortable and confident with and make it the right decision. If it's the wrong decision you're capable and confident enough to make it the right answer."
In our new world, more challenges await in the form of inflation, labour shortages, talent recruitment and more, but he's ready for the battle ahead – especially when it comes to getting dressed. Lafleur says he likes to dress based on how he feels in the moment. "If I feel like I'm absolutely going to crush my day, you're damn right I'm going to look fresh. Whether I'm at the office or at home, all my clothes are interchangeable. A lot of times I think I dress the best when I'm not even leaving the house – I just need to feel like a boss. I want to look good and feel good. If you feel good you're going to do well." We couldn't have said it better ourselves.