Ask Harry: How to Incorporate Statement Pieces into an Outfit
There are three key aspects to consider: colour, pattern, and footwear.
By: Harry Rosen Staff
Date: 2023-09-27
Bright colours and patterns are great, but it's important to wear them thoughtfully rather than haphazardly. Allow bold items to stand out by toning down the rest of your outfit.
Pair vibrant colours like this blue sweater with more subdued tones, and be cautious combining multiple patterns. You'll find we've taken this stand-out Prince of Wales patterned coat and styled it with the restraint of neutral colours.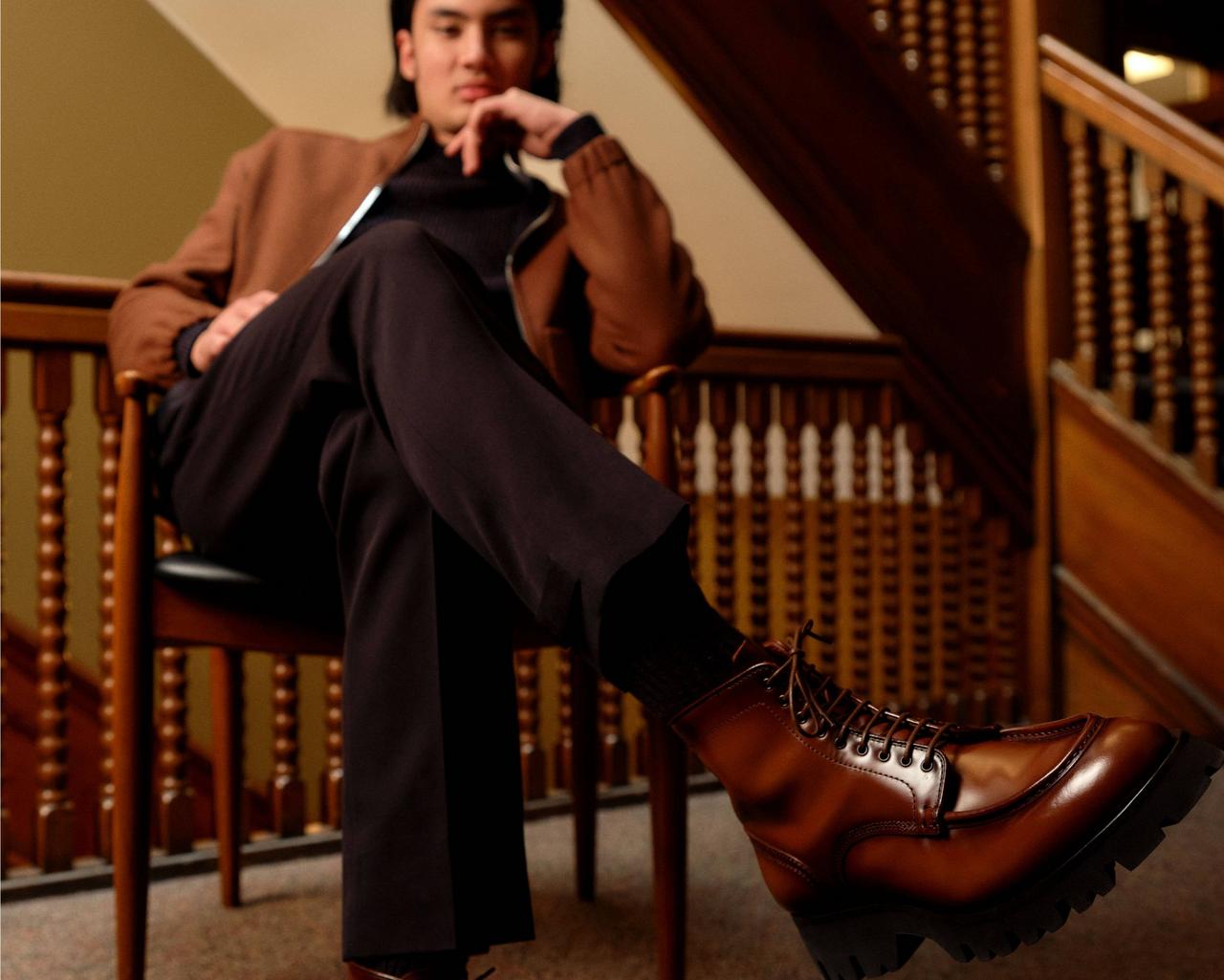 Footwear should not be overlooked either. You can either downplay or enhance a bold outfit with your choice of shoes. Opt for a colourful pair of sneakers or chunky-soled boots to add an extra touch to a more colourful; outfit, making your feet the focal point. On the other hand, plain-coloured shoes in neutral tones can help tone down a more colourful ensemble.
Pay attention to the shape and silhouette as well. Bulky shoes may look out of place when worn with super-slim pants, but they can perfectly complement wide-leg trousers for those who prefer that style.
TAGS:
#Style Advice,
#Ask Harry
,
#How To
,
#Style
,