Ask Harry: How Do I Know If My Suit Fits
Sometimes even the most sartorially confidant man needs an expert opinion.
By: HARRY ROSEN STAFF
Date: 2019-02-20
Any man who pulls a five or six-year-old suit out of the closet and puts it on is in for a shock. The trousers will feel decidedly baggy while the fit of the jacket seems sloppy, too big on the chest and too long. He might be forgiven for thinking it looks like his overcoat.
The fact is suits have evolved in recent years towards a cleaner, more elegantly shaped fit and this is true of both a classically tailored suit and one with a more fashion-forward silhouette. The shoulder is no broader than the actual width of your shoulders. The waist and chest fit smoothly against your body and the length is a little shorter than it used to be.
Sadly, there is no magic needle that can re-tailor a baggy old suit into one with a trimmer cut. However, your Clothing Advisor will ensure your new suit fits you very well indeed at every point. You will notice that the overall effect is to make you look taller and slimmer. It's also good to know that although a modern suit is a little trimmer, it's actually more comfortable than an old-fashioned suit because of the way the armholes are constructed.
Of course, there is still a broad range of fits and styles from different designers; your Clothing Advisor will guide you through the options that suit you best. Here we show two contemporary suits – one with a classic fit, the other with a more fashion-forward cut. Both are thoroughly modern, but it's worth understanding the subtle difference between the two.
Contemporary Fit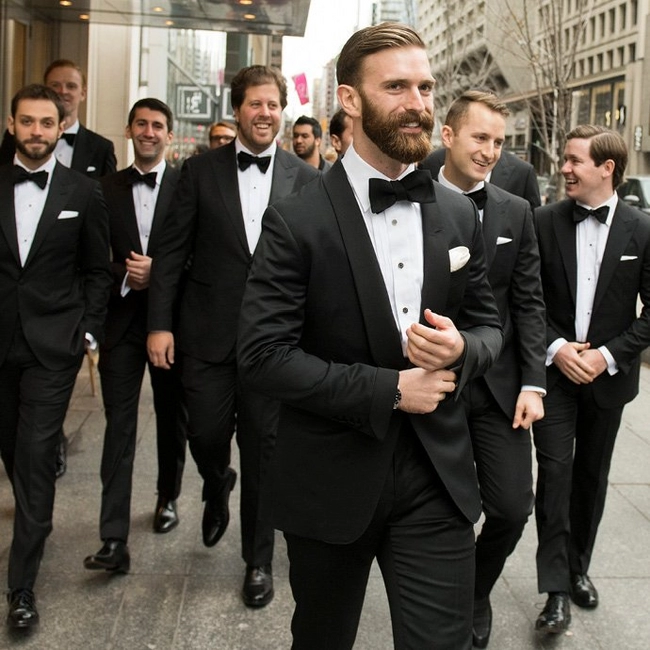 SAY "I DO" WITH HARRY ROSEN
For more than 60 years, we at Harry Rosen have helped men decide how to dress for their own wedding. We can show you every conceivable option – ready to wear, made to measure or custom-made – from tuxedos to suits to something perfect for a ceremony on a Caribbean beach. We'll take care of all the details, personalizing a look that is unmistakably yours, while staying true to the vision you and your bride share for your special day.