Ask Harry: "How do I find the right cologne?"
By: HARRY ROSEN EDITORS
Date: 2017-04-24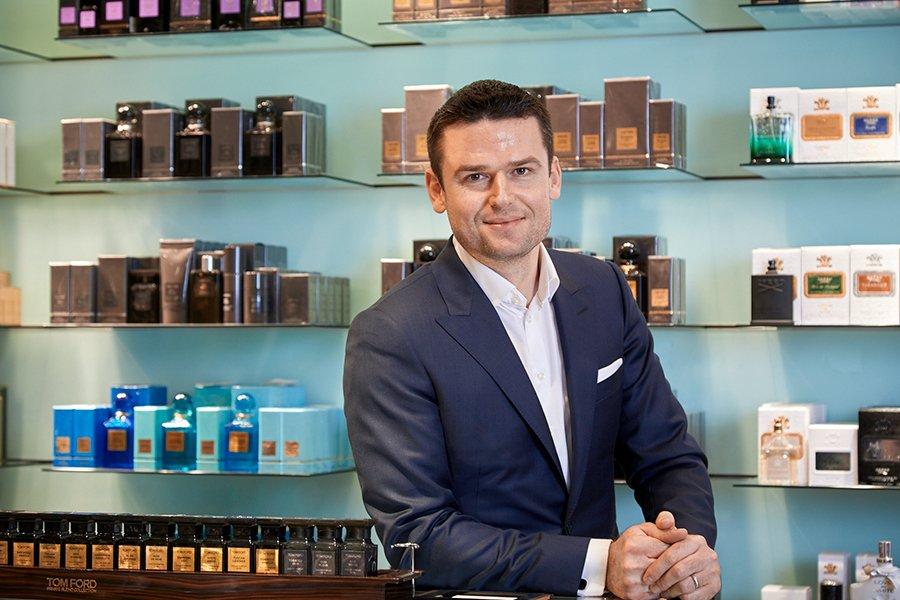 Of all stimuli, the brain responds most deeply to scents, and wearing the right cologne can actually make you feel good – call it modern aromatherapy. Some men use only one cologne – it becomes their signature fragrance. Others have a collection to match their moods, different occasions and different times of year. It's a very personal matter.
No one understands this better than Adam Vaughan, who has been in charge of the fragrance counter at Harry Rosen's Bloor Street West store in Toronto for the past eight years. There, he has two complete collections at his disposal – from Creed and TOM FORD – over 100 different fragrances in all, enough to cover the entire spectrum of a man's needs.
"If a customer comes in who hasn't tried cologne before, I'll begin pinpointing his preferences by showing him three," Vaughan explains. "His choice will lead us on to three more, and so on. I'll also ask if he wants it for every day or for specific occasions – to wear for work, for parties, for flirtation… Eighty to 90 percent of the reason why a guy wears cologne is to attract. Women love their men smelling good. Often a man will bring his wife or girlfriend to help him choose."
And once he decides cologne is for him, it's easy for a man to become a connoisseur. Creed has been making men's fragrances for more than 300 years and is still a family business, based in Paris. The methods its master perfumers use haven't changed since the 1700s – everything is handmade, from the natural oils to the purest potato alcohols. The label might introduce a new, modern masterpiece every three or four years, but its top seller is still Aventus, remarkably versatile cologne that suits men of all ages.
TOM FORD launches a new collection of fragrances every season. His Private Blend collection is intended for the connoisseur. It runs the gamut from light to dark, from night to day, but he also has one, Neroli Portofino, that is specifically designed for the man who doesn't wear cologne. "It's light and fresh," says Vaughan, "and smells like you just got out of the shower."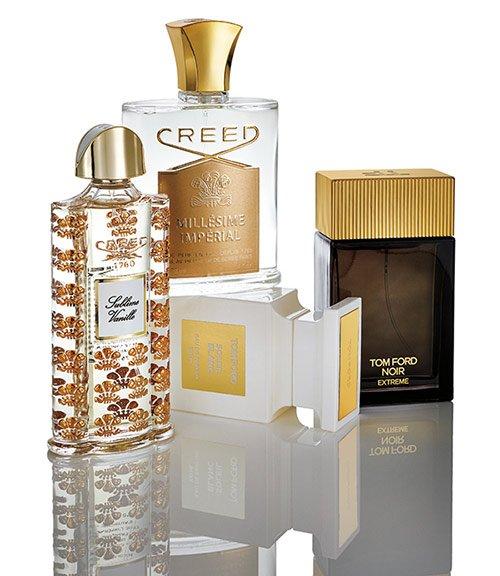 How to wear cologne: Dab a very small amount on one wrist, touch it with your other wrist, then touch your wrists to the pulse points on the sides of your neck. That's all you need to do. We don't recommend spraying it on your clothes, as the fragrance will build up in the fabric over time, making it harder to control how much you are wearing.