Ask Harry: How Do I Carry Off Business Casual During The Hot Months?
By: HARRY ROSEN EDITORS
Date: 2017-06-29
One rule always applies to casual wear in the office, regardless of the time of year or the tempurature: you still have to look like you mean business. You can't walk into a meeting and have people think you're off to a backyard barbecue or ready for a round of golf – particulary if you are a leader in your office. And it's not just a matter of appearances. When a man starts to feel too relaxed in a T-shirt and a pair of jeans, he becomes less business-oriented. Just because it's summer and the weather is hot doesn't mean you want your company's productivity to dip.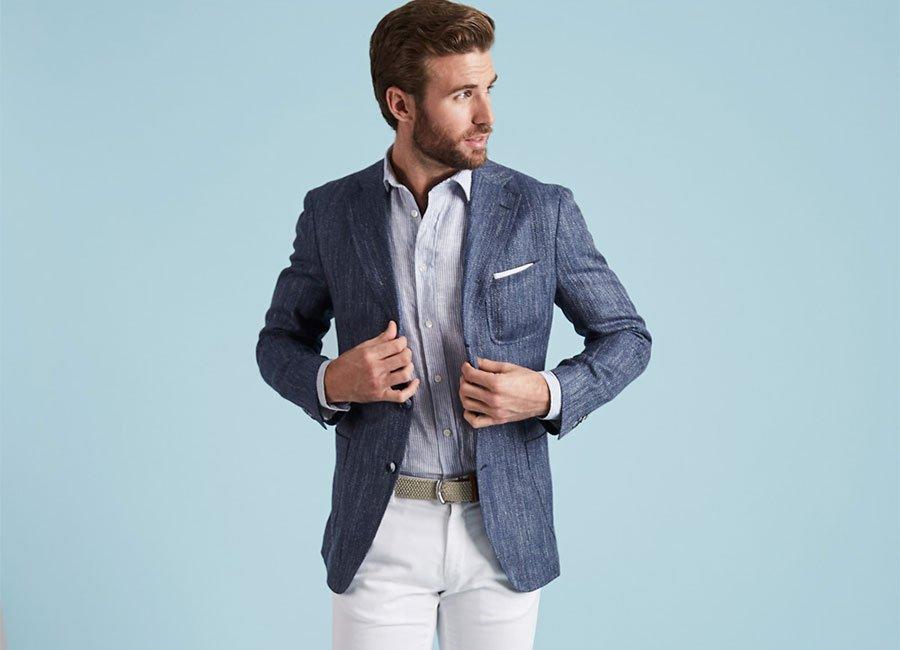 In fact, there are many ways in which you can look appropriately casual for the season but smart enough to be taken seriously.
The cornerstone is one of the soft, unconstructed sports jackets that so many leading designers are now producing. By "unstructured" we mean jackets that are only partially lined, have very littler internal fabrication and yet still look tailored. They also have the distinct advantage of weighing next to nothing, making them ideal for warmer days. Wear this jacket with the right pair of casual pants and you're halfway there, Then you can fine-tune the informality by deciding between a polo knit or the slightly smarter option of a sport shirt. Pick out the appropriate smart-casual shoes to complete the look.