Ask Harry: How can I look my best in an office that doesn't dress up?
Soft unstructured sports jackets and modern cardigans anchor your casual office looks.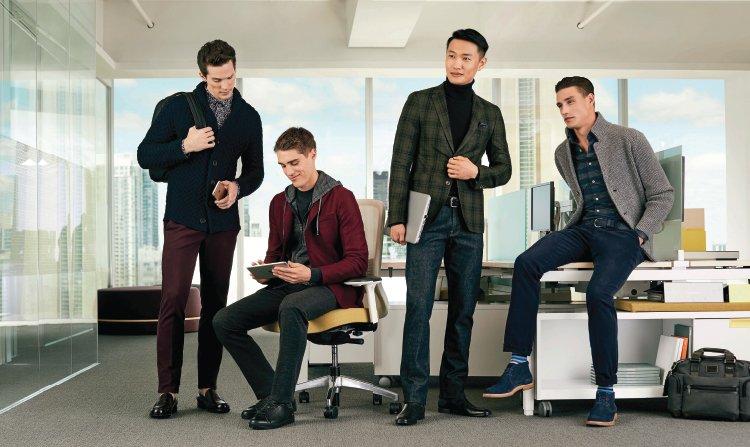 It's certainly true that office culture has evolved in recent years. There are still many workplaces where men are encouraged to wear suits (though we often see them without a tie), and others where men dress up for the boardroom or client meetings but relax if they're expecting a day at their desk. But some offices, especially in the IT world, have a very casual culture. In that kind of environment, dressing up is inappropriate – which actually makes it more difficult than ever to decide what to wear.
The challenge is to look professional and confident as well as casual – and the guys who show up in a plaid shirt and jeans aren't really sending that message. It's not that they're underdressed; they just make no impact. They offer nothing to distinguish themselves from everyone else.
We think a soft sports jacket looks great with a sport shirt and casual trousers, even if you take the jacket off when you're sitting at your desk. A cool sweater or cardigan is also a sophisticated option. Check out the outfits we've coordinated here – casual, to be sure, but thoughtfully put together. These men still look well dressed. Because you want your colleagues and clients to know that you mean business.