3 Ways to Wear It: The Down Jacket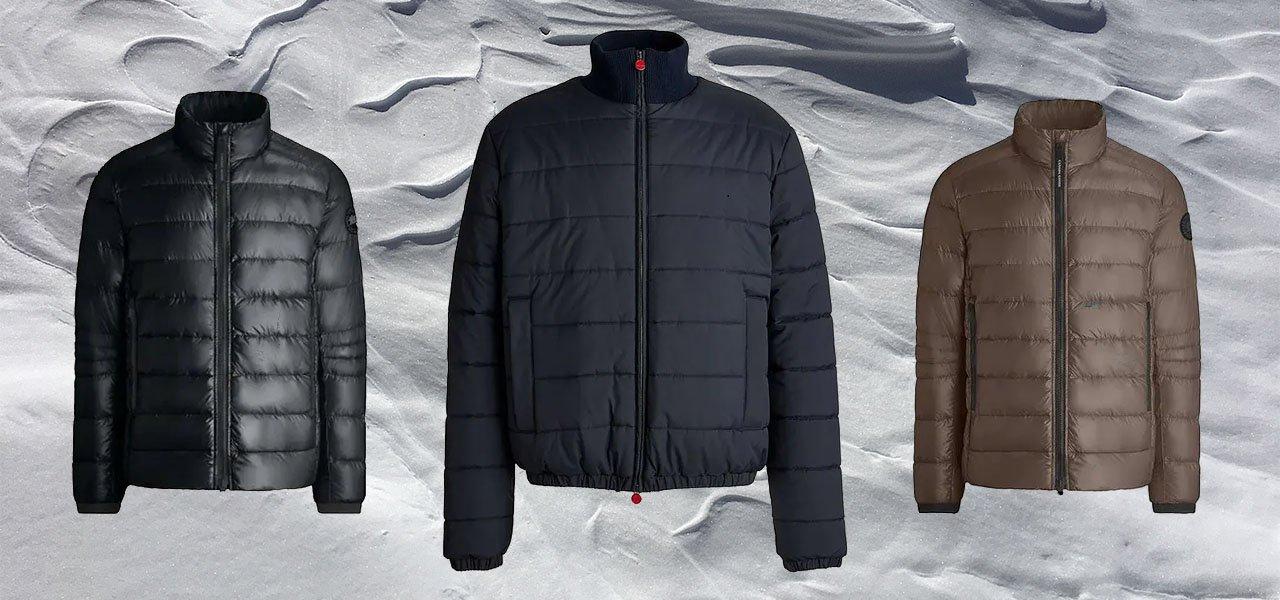 At Harry Rosen, we strongly believe in building sustainable wardrobes. Before we purchase any new item of clothing, we put thorough consideration into how and where we'll wear it — and perhaps most importantly, what we'll wear it with. 
So, before we purchase or commission a new garment, we like to assess its versatility by pairing it with the wardrobe staples we already own. 
Today, we're profiling the down jacket — a cold-weather essential item that has become about as commonplace as a toque and gloves in a Canadian's Fall/Winter wardrobe – and showing you how we would dress it up and down by building out a few 'fits made up of some of our favourite go-to items.  
Look 1: The Dressy
While even we must admit that one can only do so much to make a down jacket look 'dressy,' there certainly are ways to dress one up. First – and don't take this as a cop-out – that starts with layering over the down jacket (i.e., covering it up). Toss a more formal wool overcoat overtop and set yourself up underneath with a posh cashmere turtleneck and pair of wool dress trousers. Complete with some well-shined leather dress boots and a sharp leather-strapped watch and you'd be let into just about anywhere in this get-up.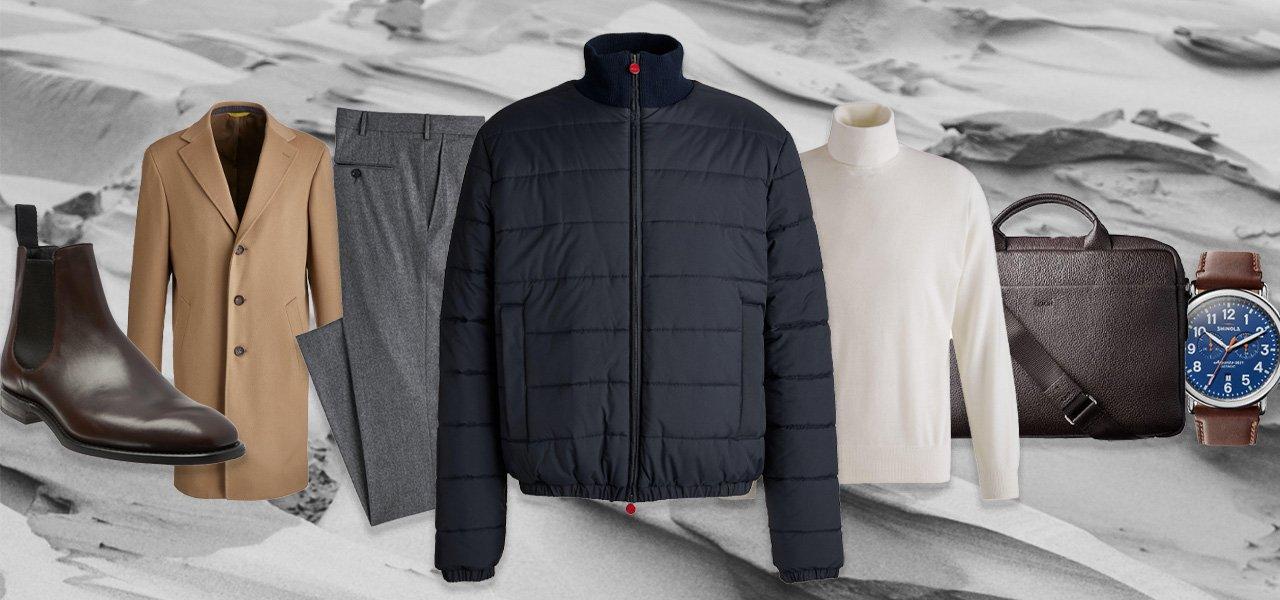 Look 2: The Daily
The day-to-day category is where the down jacket really shines as the style is more about warmth and function than anything else – though Kiton's Technical Puffer Jacket isn't short on style whatsoever. Let your puffer shine as your outermost layer here but allow the jacket's cropped torso to leave just a glimpse of your contrasting sweater peeking out from underneath it. Some slim casual pants will continue that contemporary theme, with some chunkier hiking-inspired boots taking the starring role down below.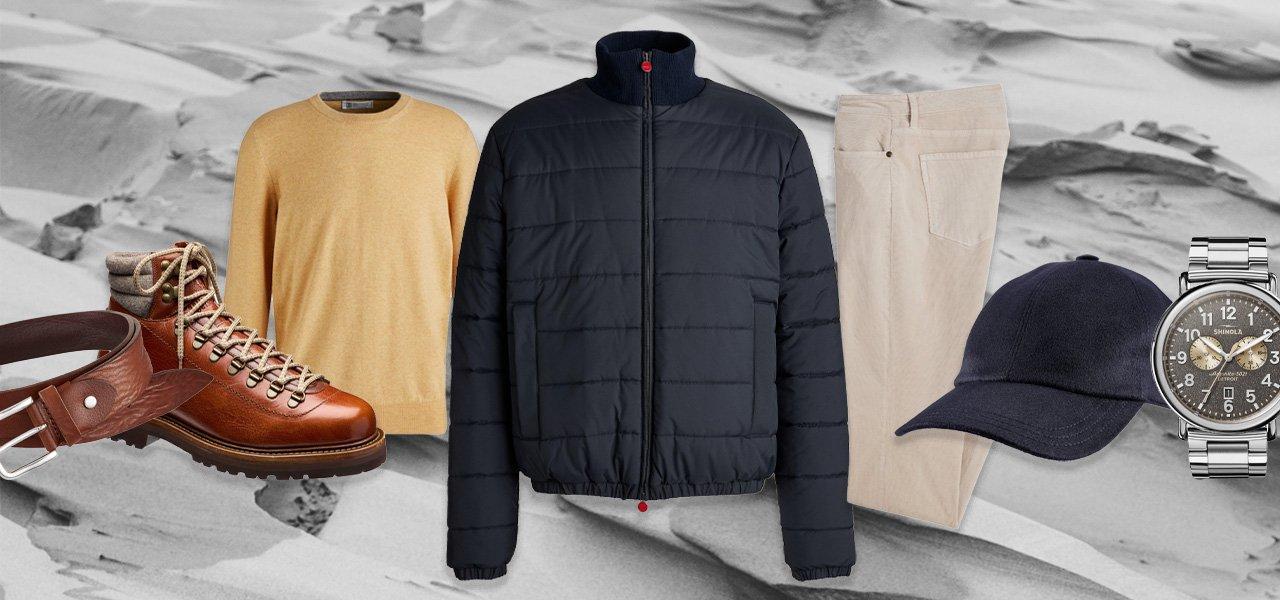 Look 3: The Downtime
Bring everything down a few notches in formality and trade out your jeans and sweater for a full-on sweatsuit. With those fleecy layers paired underneath this puffed piece, there's a good chance you won't even notice the dropping in temperatures this season. Toss on a toque (because you're a true Canadian) before sliding on some sneakers and a pair of sunnies and you'll have to try hard to stay awake wearing such a comfortable outfit.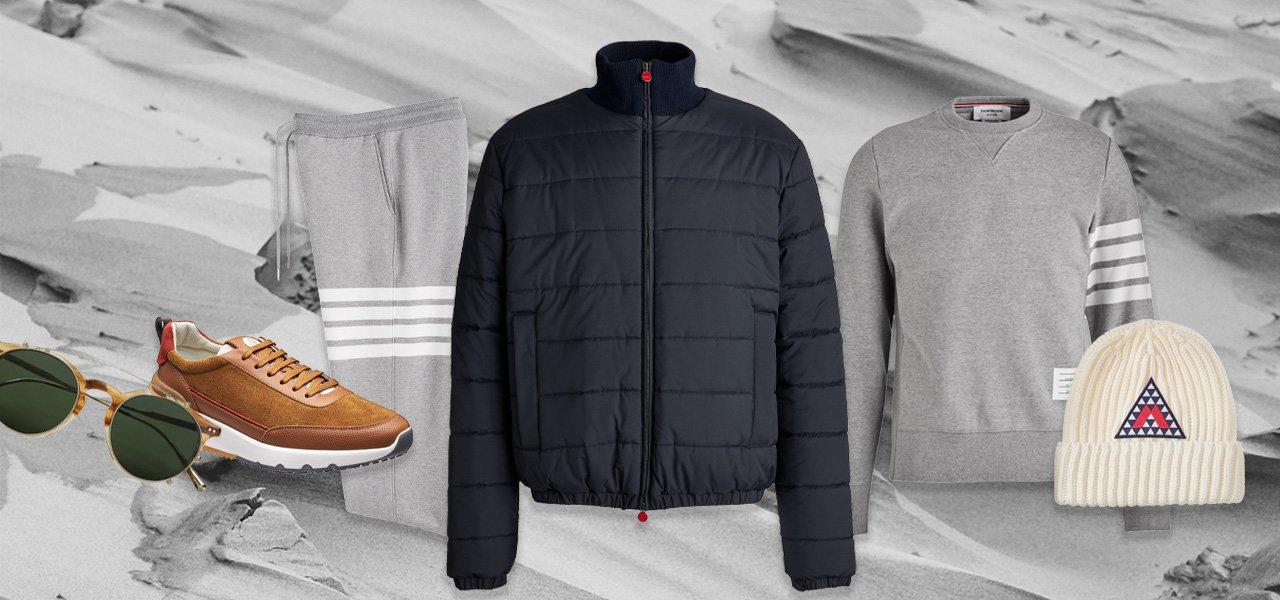 TAGS:
#Style Advice,
#How To
,
#Outerwear
,
#Coats
,