3 Classic Ways to Spend Father's Day with BOSS
A rundown on a few quality activities to spend with dad – and how to dress for them.
By: Harry Rosen Staff
Date: 2023-06-07
For most of our lives, our father figures are the ones we look up to. Whether you're thinking back on all those car rides to practice, lessons on how to grill a steak to perfection, or the simple one-on-one moments with each other, we all have a way of spending time with him best.
To commemorate this Father's Day, we thought we would shed some light on a few classic ways of spending quality father-son time – and how to dress for the occasion. Read up on the activities that we think would be elevated in the signature BOSS style.
A Day on a Hike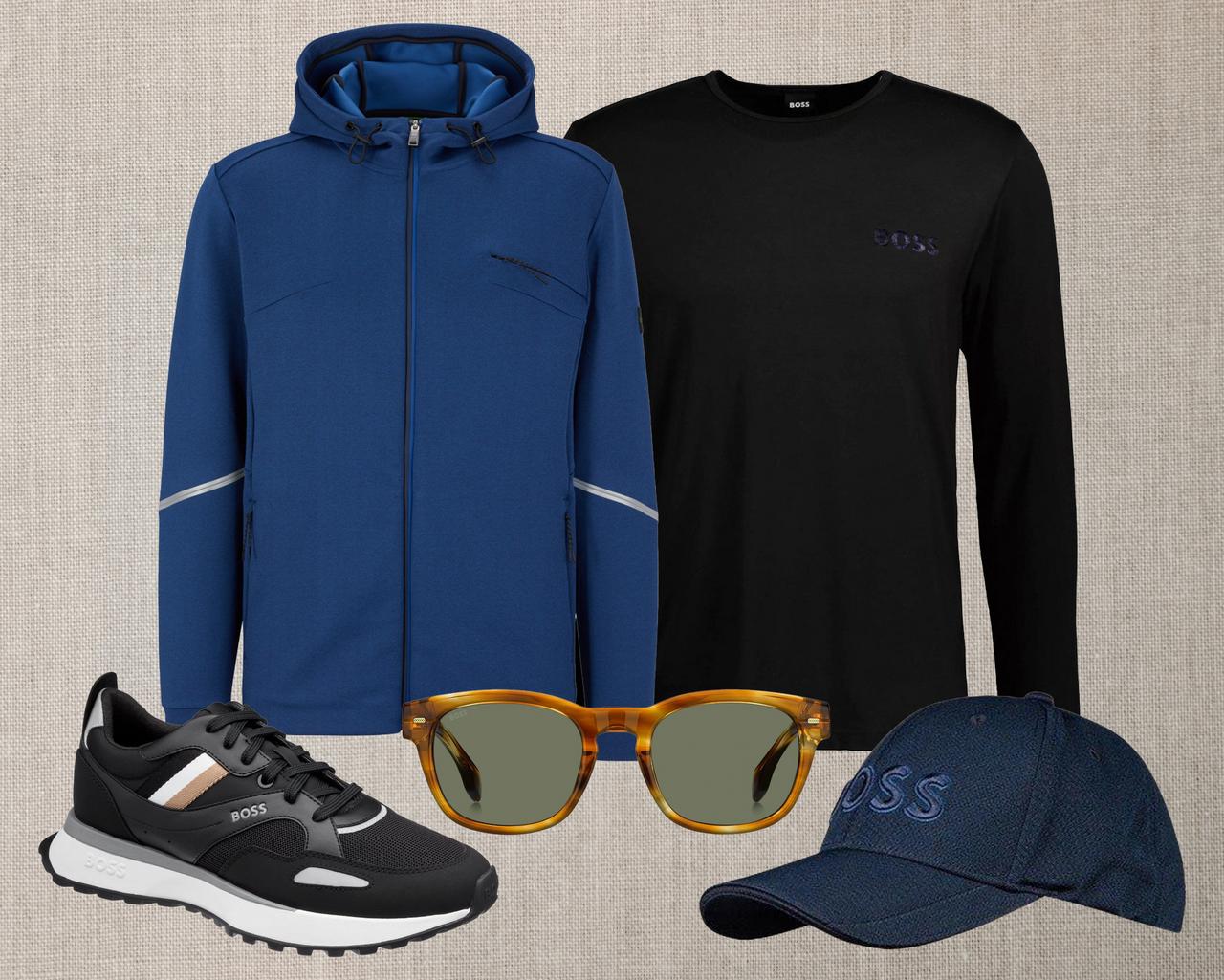 There's nothing quite as revitalizing as being in the presence of the great outdoors – the steadiness and silence of hiking has a lot to offer for an outing with your dad. If you're looking to spend a day in the wilderness, you certainly have to gear up right for it as well. Here's how we would do it: a thermal long sleeve to start, layered under a technical zip-up hoodie, while trekking in equally tactical, yet fashionable joggers and a pair of sneakers to kick. Finish it off with a matching baseball cap, and sporty, yet timeless sunglasses with green lenses to keep you looking slick with some shade.
Going to the Baseball Game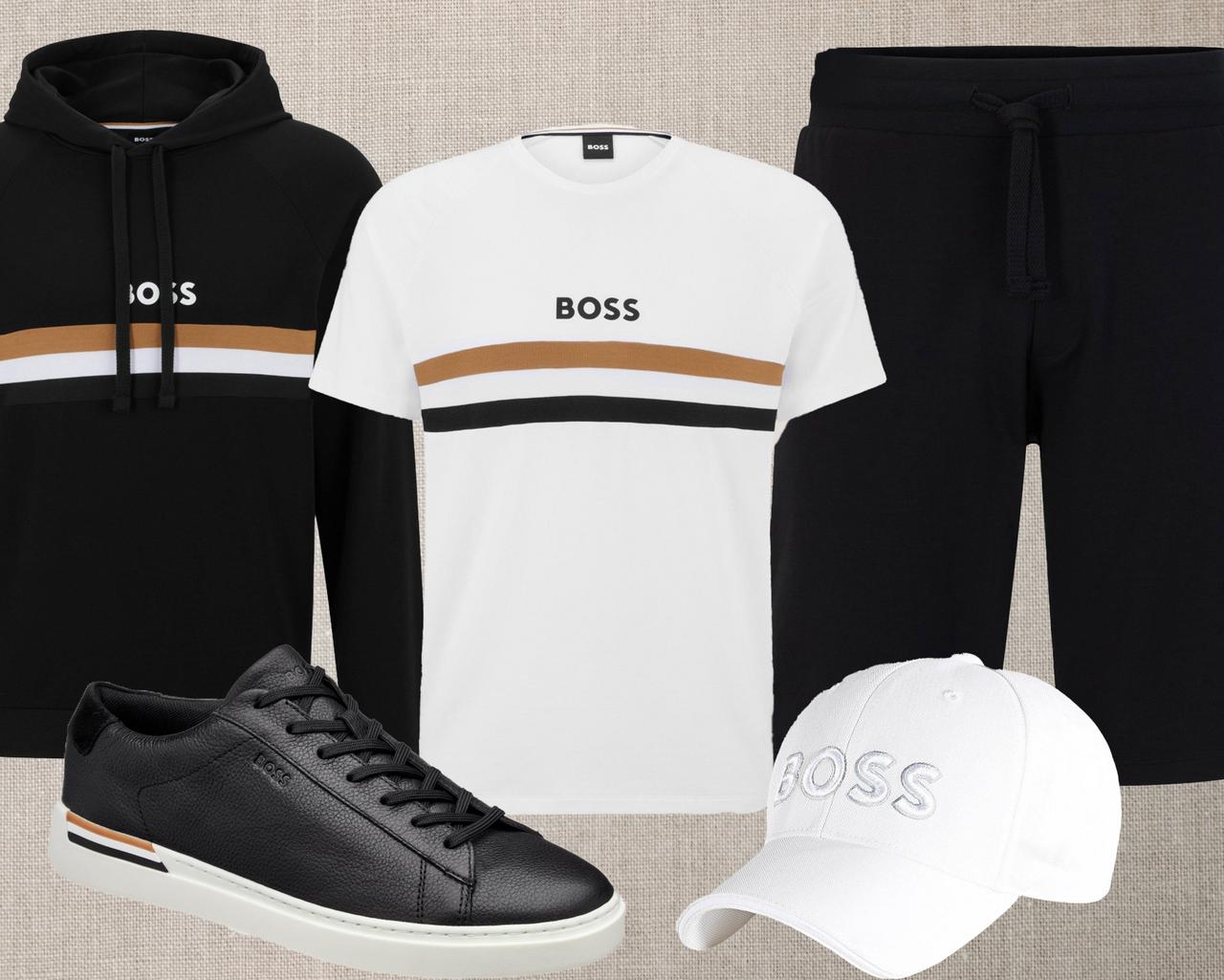 Subvert expectations and take your dad out to the baseball game instead – peanuts, cracker jack, and all. This is a classic father-son outing that speaks for itself, as it makes for a good mix of conversation between pitches and heckling your biggest rival team. If you're not planning on heading out in fan gear, enjoy the game with a signature BOSS polo, relaxed terry shorts, easy low-top sneakers, and an obligatory ball cap – it doesn't hurt to bring a coordinating hoodie if it happens to be one of those breezier days.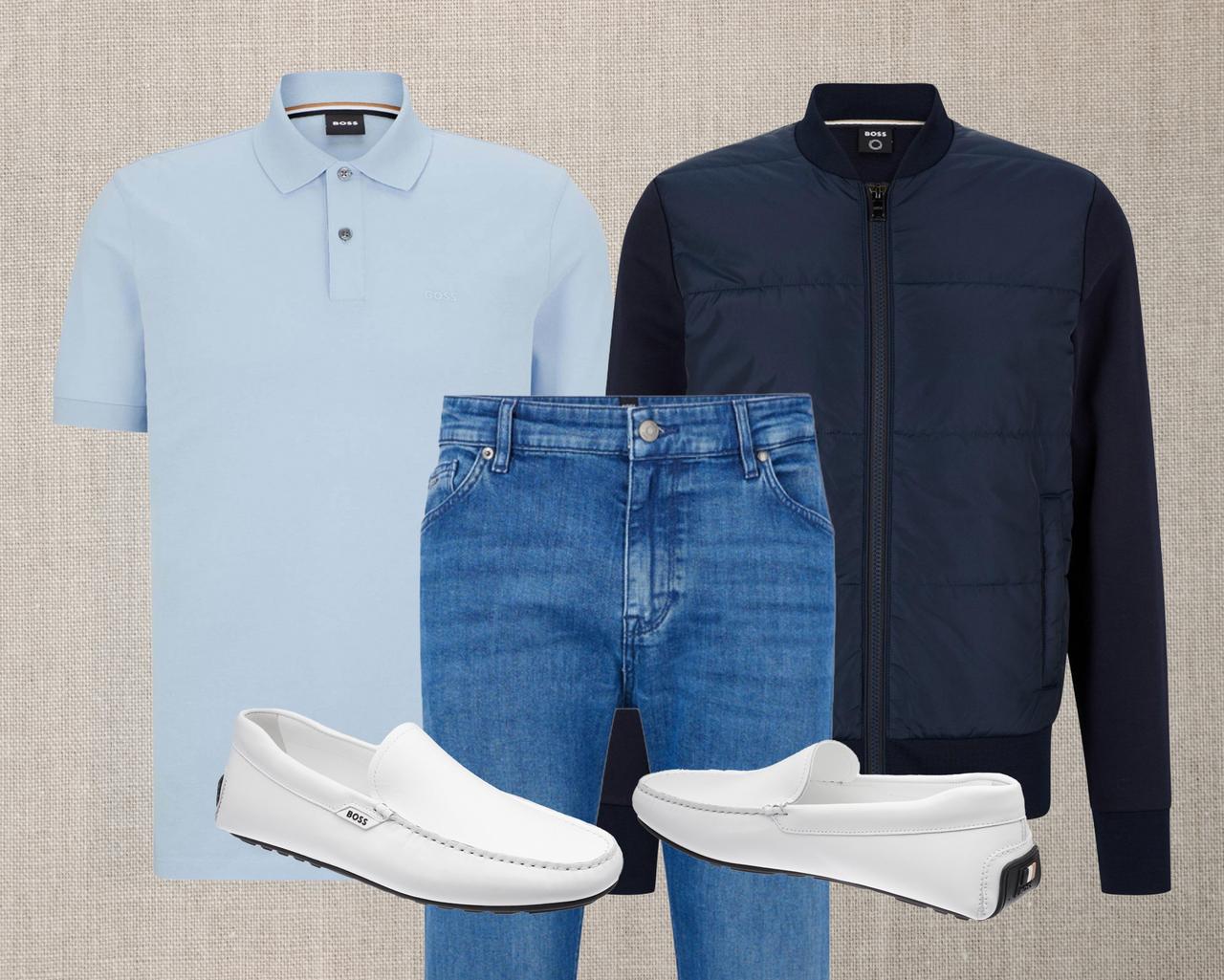 Finally, one of the simplest pleasures summer has to offer – a backyard BBQ with the self-proclaimed "grill master" himself. This is one of those rare occasions that you get a chance at beating your dad at his own game, all while kicking back with a refreshing beverage, good laughs, and a memorable sense of style. Attend your next get together in a crisp pique polo, effortless jeans, leather driving loafers, and a mixed media zip-up sweater for when the sun goes down.