Work from Anywhere
Everything you need to dress for the office – wherever that may be.
If the office is wherever you set up your laptop, what does that mean for your work wardrobe? Whether you're going back to the old office, working from home, or – better yet – setting up shop at the cabin or the cottage, there's a good chance that your job's dress code will be more relaxed than before.
This spring's best pieces mark a big step towards a new way of dressing for work. Gone are the laced-up, buttoned-down standards of the old days, and here in their place are a crop of jackets, shirts and trousers that are as stylish and refined as they are comfortable. Here are a few of the keys to dressing for the office – wherever that may be.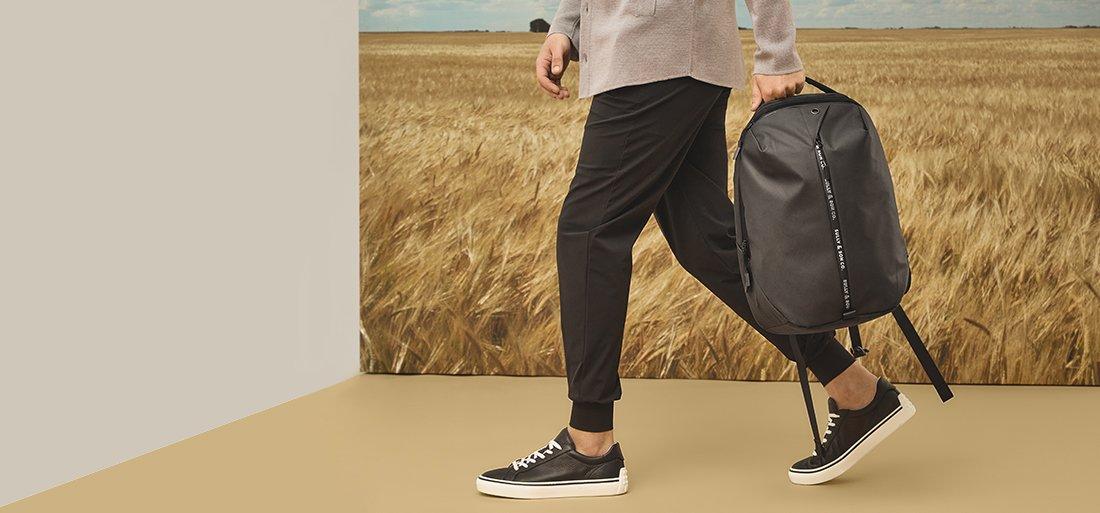 Pants That Perform
The difference between work pants and non-work pants used to be pretty straightforward (and one was definitely less comfortable than the other). As the boundary between home and office continues to shift, however, trouser design has adapted accordingly. The best pants of right now are adept multitaskers and – thanks to new technical fabrics and thoughtful details – adaptable to any workday scenario.
These hardworking pieces combine features like cargo pockets and drawstrings for peak functionality, with stretch fabrics and moisture-wicking materials for added comfort. It may have once been true that comfortable pants couldn't also be refined but, as you can see, those days are over.
Sophisticated-Stretch Style
Whether you've adopted a daily living room yoga routine this year or not, spending so much time at home might have gotten us all a little too familiar with wearing hoodies and track pants every day. Fortunately, this season's best office-approved pieces share the same easy-wearing DNA as your favourite pair of sweats.
This season, innovative brands like Canali, Maurizio Baldassari and Bugatchi, are going all-in on button-downs, trousers and sports jacket cut from high-performance stretch fabrics. Designed for a full range of motion, these offer a sartorial upgrade from your lounging uniform without any compromise on comfort.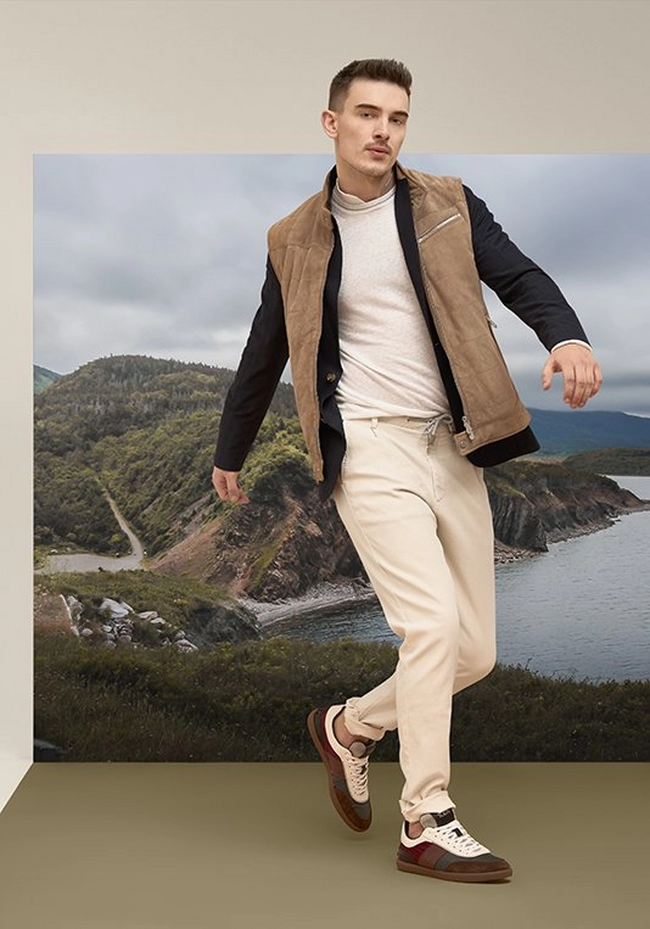 Unstructured
Sports Jackets
Despite all of the changes to work attire, one thing remains true: nothing pulls together a polished look better than a sports jacket. This year's sports jackets, however, have a lot more to offer.
The newest iterations of this wardrobe staple, from top designers like ZEGNA, Joop! and Canali, combine bold, rich colours with lightweight jersey fabrics for everyday wearability. Wear it over a button-down, a polo, or even a t-shirt for a look that's both easy-going and sophisticated.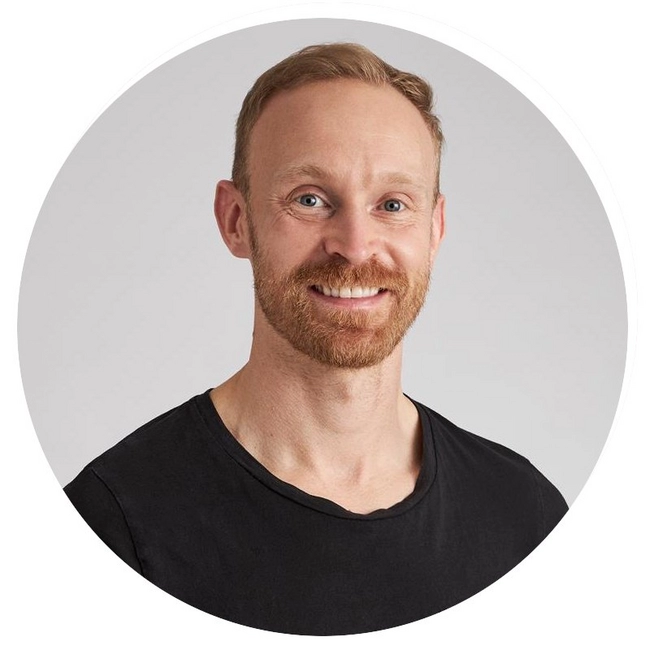 Virtual Backgrounds
We tapped our in-house photographer Matt Watkins for a stunning photo series that both celebrates Canadian landscapes and can act as virtual backgrounds for your many meetings. Matt is a Toronto-based fashion photographer who has always been drawn to the natural beauty of landscapes with childhood memories of Alberta's Rocky Mountains as an ever-present inspiration. Download these photos for yourself and you'll be instantly transported elsewhere…mentally, anyway.
Follow Matt on Instagram.