What to Look For in a Top-Quality Shirt
Quality and longevity are intrinsic to the modern definition of luxury.
By: HARRY ROSEN EDITORS
Date: 2017-09-05
Quality and longevity are intrinsic to the modern definition of luxury. They are also woven into the DNA of a dress shirt from brands such as Eton, BOSS and Canali.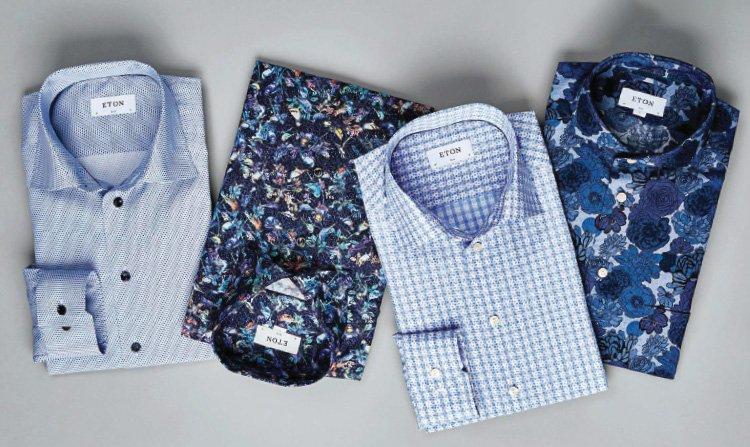 Excellence begins with the raw materials – the difference between superior and ordinary cotton adds years to the life of a shirt. Then there's the way a great shirt is cut and stitched, with everything from the shape of the armhole and the pitch of the sleeve to the yoke over the shoulders ensuring a perfect fit that moves naturally with your body. Meticulous stitching lets collars and cuffs maintain their shape without bubbling or collapsing. Finishing details are also a mark of quality – contrasting fabric at the collar, cuff or gusset; raised mother-of-pearl buttons for beauty and durability. In business since 1928, Eton is still based in Gånghester, Sweden. There, Creative Director Sebastian Dollinger designs no fewer than 11 collections a year – 600 unique shirts in several different fits. The choice for the customer is virtually limitless.
"When you're making something that lasts 5, 10 or even 15 years, you can't follow trends in the same way as a fashion house – but that doesn't mean you can't add innovation, some little twist of your own," explains Sebastian. "It could be the thread in the top button or the buttonhole or the discreet coloured piping inside the placket or a contrasting patterned poplin inside the collar."
Eton sources only long-fibre cotton from Egypt or Peru that can be spun into yarn, then woven (in Italy) into superbly smooth, lustrous, strong shirting fabric. This is finished in Switzerland using a 35-step process that stretches and realigns the fibres so the shirt needs very little ironing and won't crease even if you wear it all day. The fabric then moves to the factory in Sweden where each shirt's 46 constituent parts are cut and then sewn together with more than 12,000 stitches. All told, each Eton shirt passes through 75 pairs of hands before reaching yours.