7 Street Style Trends from the Fall 2022 Menswear Shows
Twice a year some of the most stylish people in the menswear industry gather in Florence, Milan and Paris for the cities' respective fashion weeks. We sent street style photographer Marc Richardson to follow the stylish mobs of menswear designers, models, influencers, and various industry players and see what they're wearing on the picturesque streets of Europe while shuttling between shows. Here's our take on the latest trends taking these menswear Meccas by storm.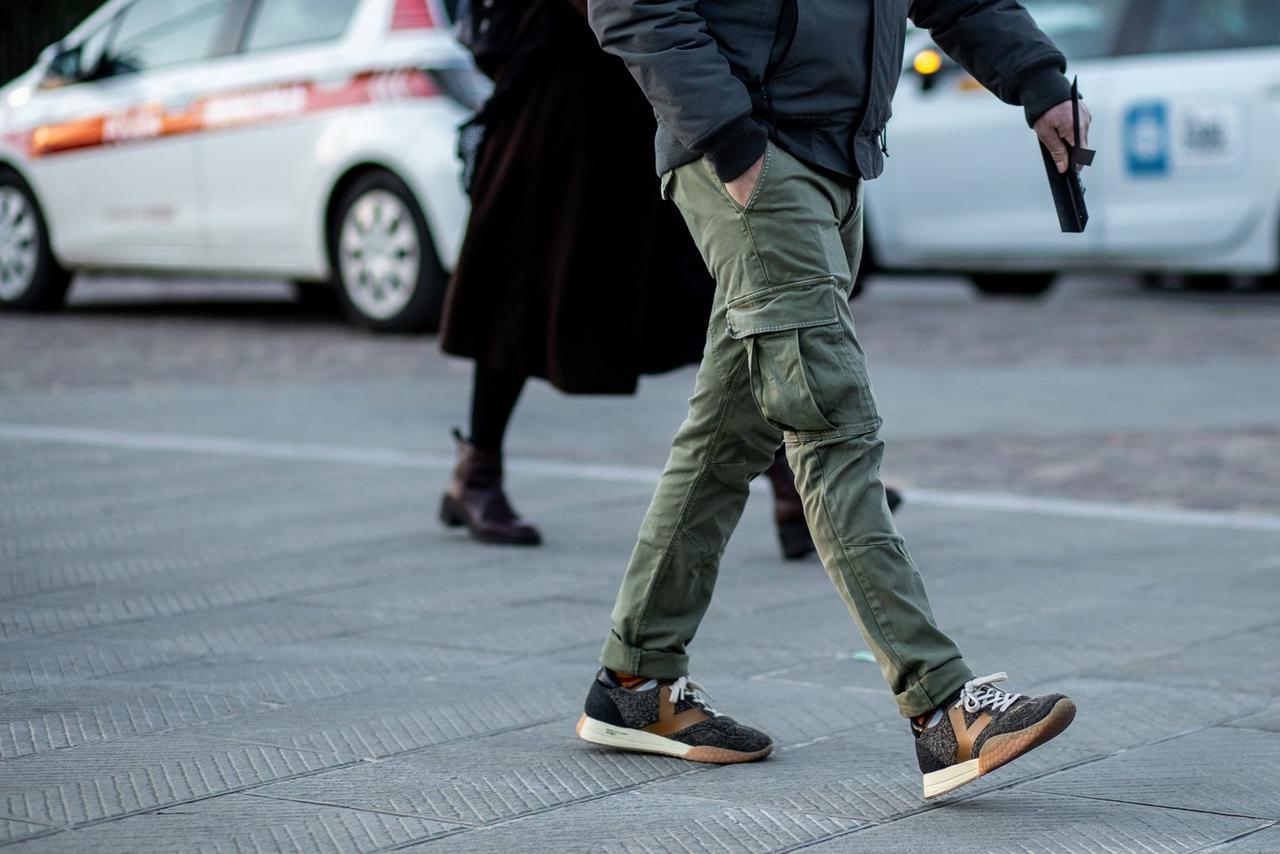 Cargo Pants
Cargos are back! We've seen them filtering back into mainstream menswear over the past few years quite slowly (or should we say, piano piano), but this year they're debatably making their biggest impact at Pitti yet. These aren't the late '90s cargos you might remember though — these are considerably more sartorial, as they maintain a more tailored silhouette, utilize more luxury-level fabrics, and most feature an eye-catching approach to pocket placement.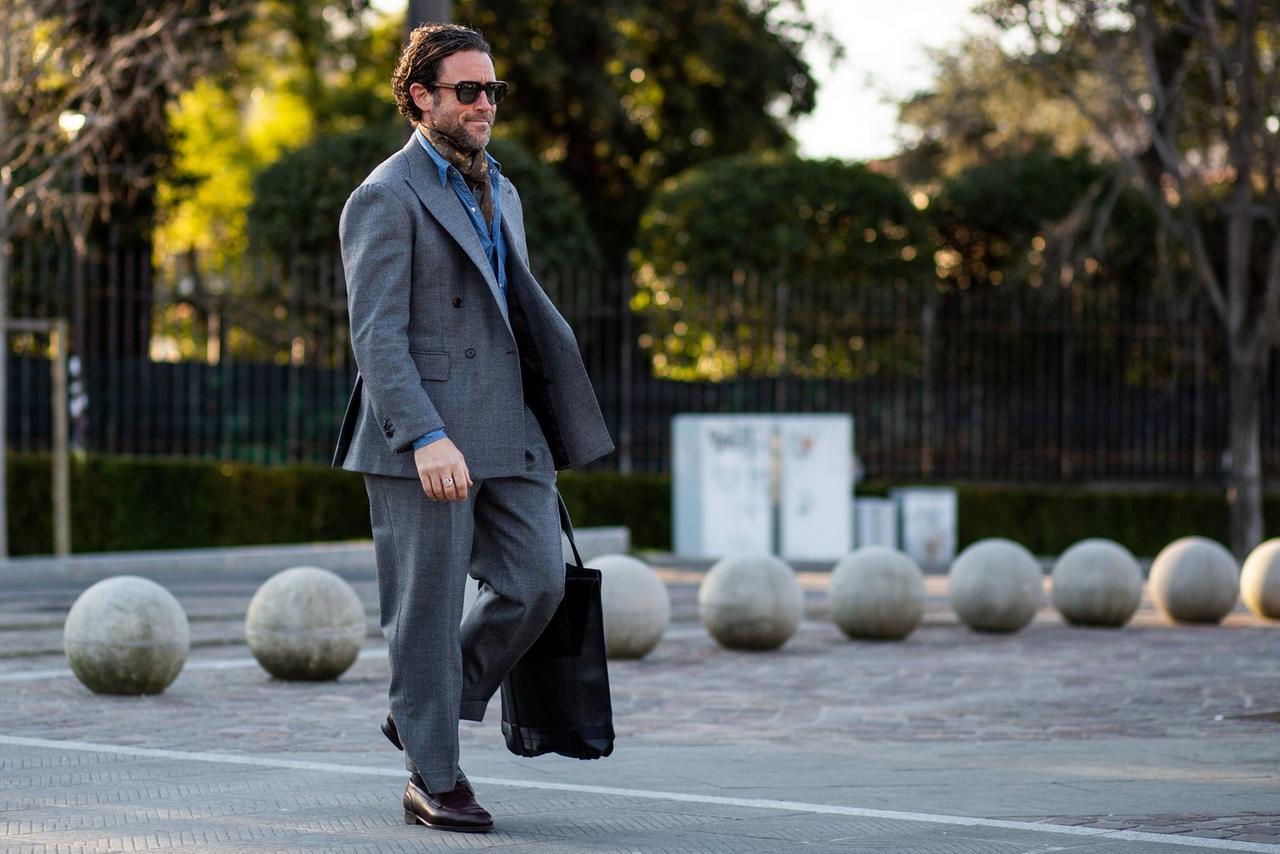 Double-Breasted Jackets
Is there anything more elegant than a perfectly tailored double-breasted jacket? The main men at Pitti certainly don't think so. The 'DB' jacket was everywhere at the tradeshow this year and it's looking more relevant than ever. One of the rules this edition of Pitti has taught us is okay to break is wearing the DB unbuttoned. Historically speaking, we've been told that DBs don't look quite as good worn open, but a few of these relaxed yet exuberant rule-breaking examples have proven otherwise.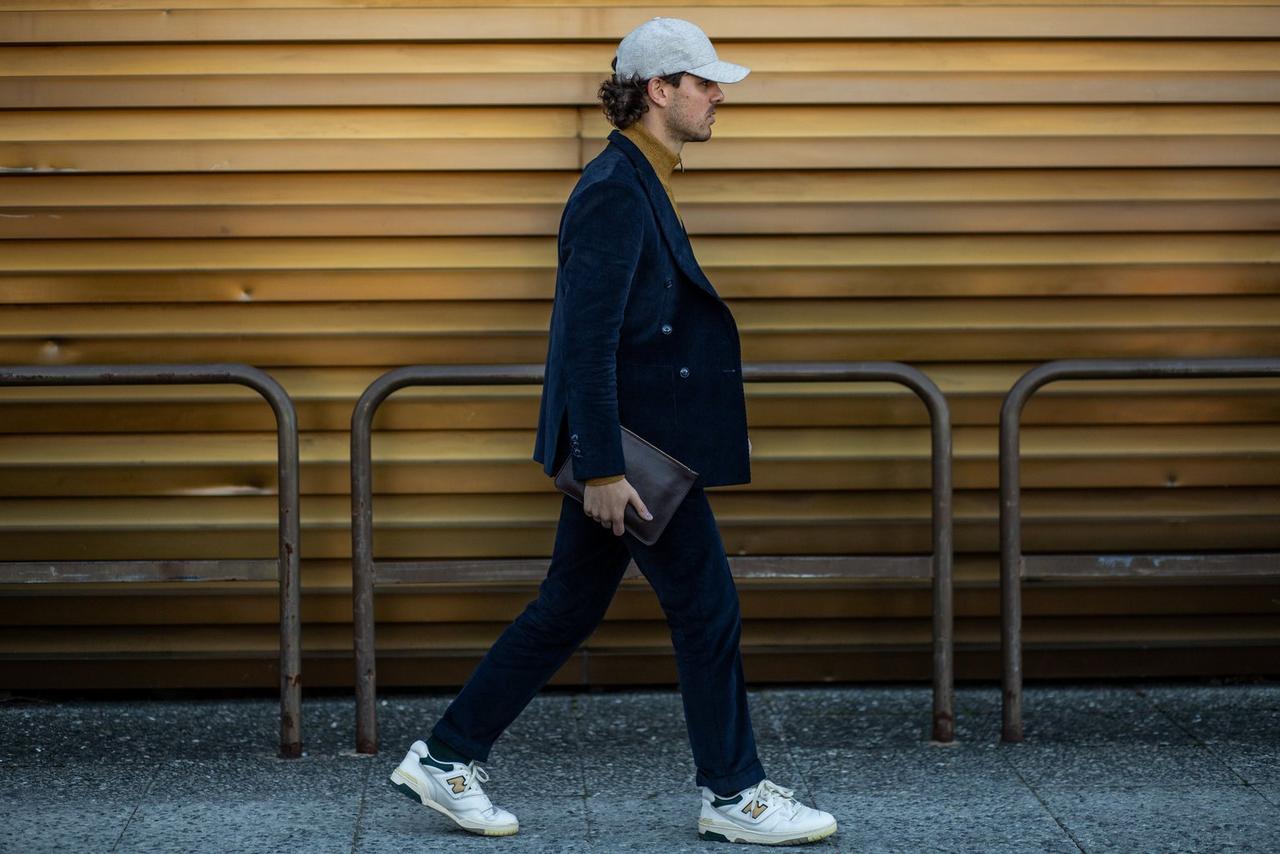 Sneakers with Suits
Can one truly get away with sneakers with suits? This age-old debate has divided devout tailoring purists and new-age menswear enthusiasts for decades, but we're optimistic these shining examples of how to wear suits with sneakers will quell those controversies once and for all. What do we like about these? The transition to a chunkier kick rather than the typical low-profile sneakers we've seen worn with suits so often in the past.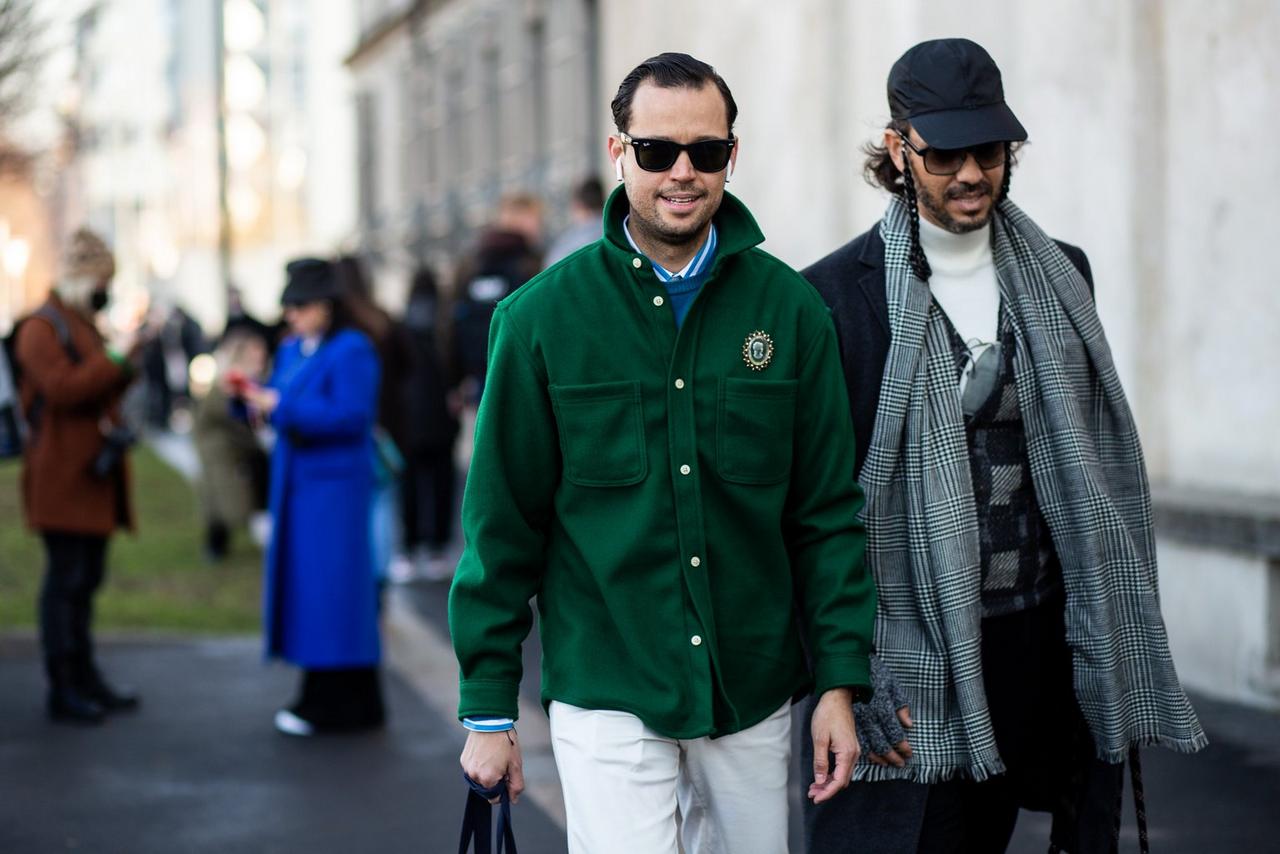 Overshirts
Perhaps one of the biggest fashion trends we've witnessed in recent years is the push for more practicality in our wardrobes. Workwear — and, in particular, the shirt-jacket — fits that bill entirely. They're tough, versatile, warm, and bear a striking resemblance to a casual, contemporary blazer while posing essentially the same function. This is a trend that isn't going anywhere.
Casual Tailoring
To us, there's nothing more appealing than tasteful high-low pairings. Caviar with potato chips? Check. An ice-cold beer at Wimbledon? Sign us up. Vintage champagne at the drive-in? Summer conquered. Tailoring with denim, workwear, or sportswear? You get the idea. We love just how striking outfits can be when more modern looks are enhanced with seemingly 'old-school' tailoring pieces like a tweed sports jacket, double-breasted blazer, or strong topcoat. The guys on show in Milan this week evidently feel the same.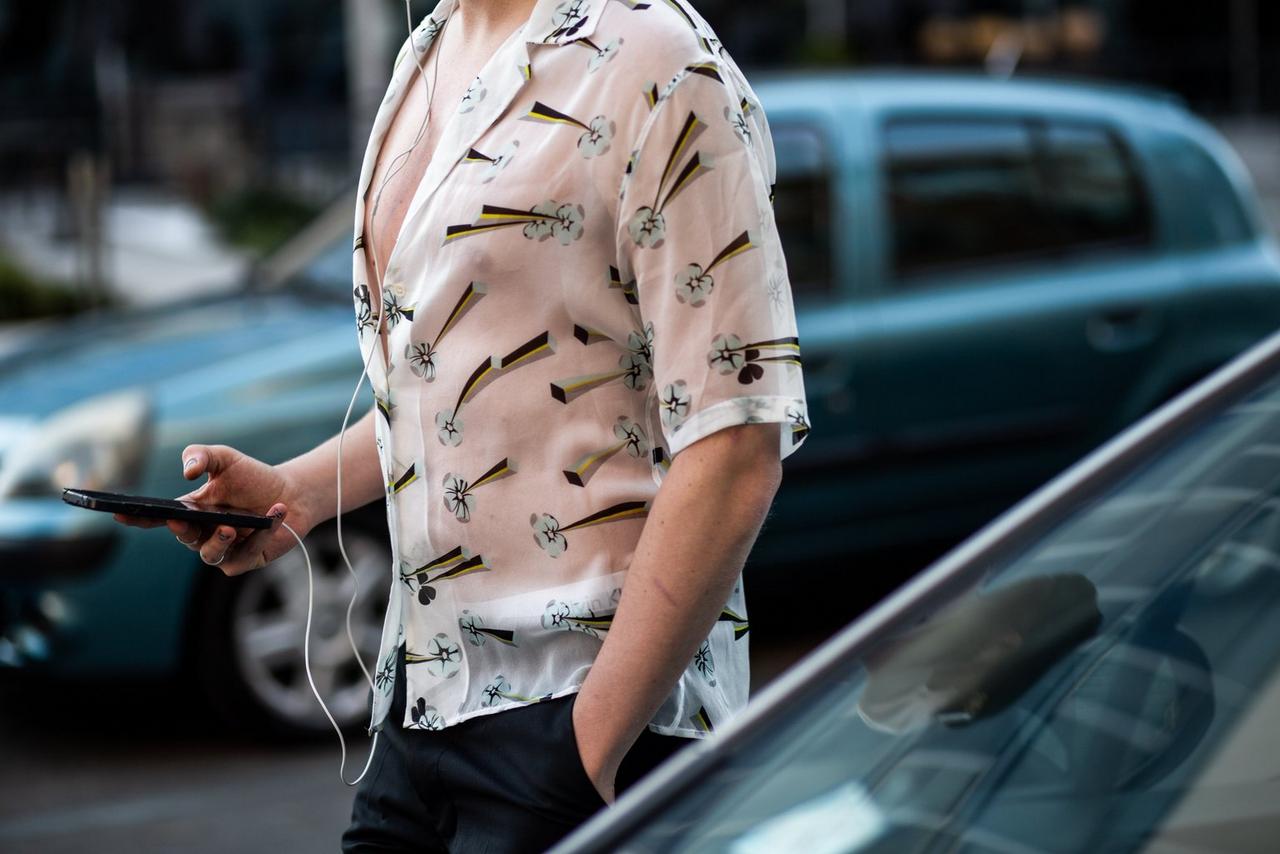 Bold Prints
Clearly, Milano is much warmer this time of year than it is here in Canada, but if you've got the climate to wear florals and bolder, more summery prints, then why not take advantage? That's what the gents over in Italy have been wearing, and to great aplomb. A sign of what's to come over here once things warm up? We seem to think so. Get ready for a bold, exciting spring.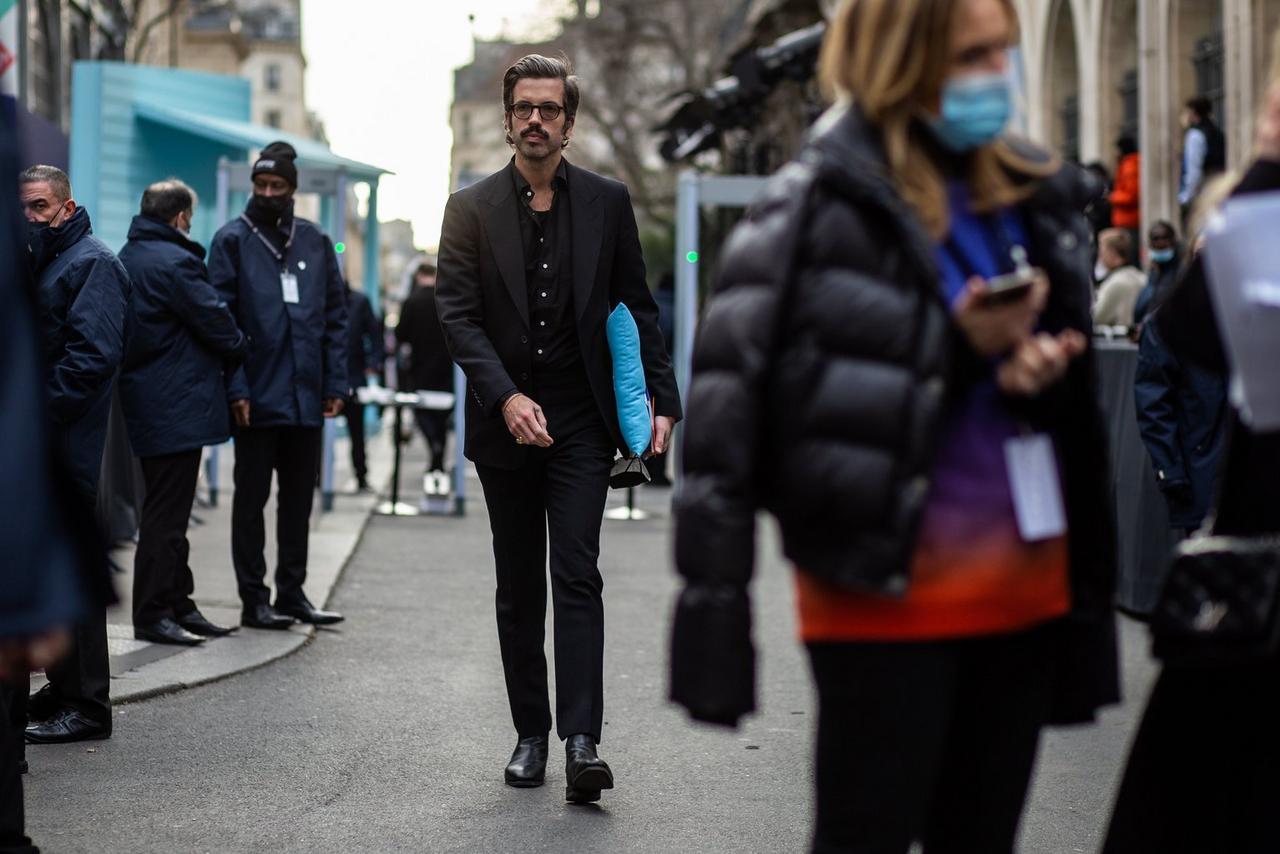 Black Suits
Black suits are only for funerals right? Not so fast. We've seen a few examples of late that have proven that sentiment false — and here's one you can hang your hat on. Yes, black can be formal and somber, but worn in right context and in the right material, a black suit can be a beautiful statement. The key is to look for fabrics and details that add visual interest and break up the monotony of the overpowering black — like a breezy linen, a subtle pattern, or a statement lapel.
Marc Richardson is a fashion writer and photographer based in Montreal. His work has appeared on Fashionista, Grailed and Garage Magazine.