Elevate Your Event Wardrobe: 7 Tips from Harry Rosen Experts
From when to wear a watch to how to select your cufflinks, seven Harry Rosen staff members offer sage advice on how to pull off a formal event look worthy of topping any best-dressed list.
Between winter weddings, holiday parties, office get-togethers, NYE bashes, and more, the festive end of the year perennially promises a myriad of celebrations, all occurring within an exciting albeit chaotic compressed timespan.
Within a few indulgent months or the blink of an eye (whichever comes first), we'll have attended anywhere between two to ten events, eaten ~30 variations of the same hors d'oeuvres, and spent approximately $12k on Uber rides — all the while expected to look our polished best on each occasion.
But how does one make event attire (suits, cocktail jackets, tuxedoes, etc.) feel interesting and fun time after time? We've asked a few resident experts and pooled their advice together here, including several tips and tricks on how to keep your most formal 'fits feeling fresh.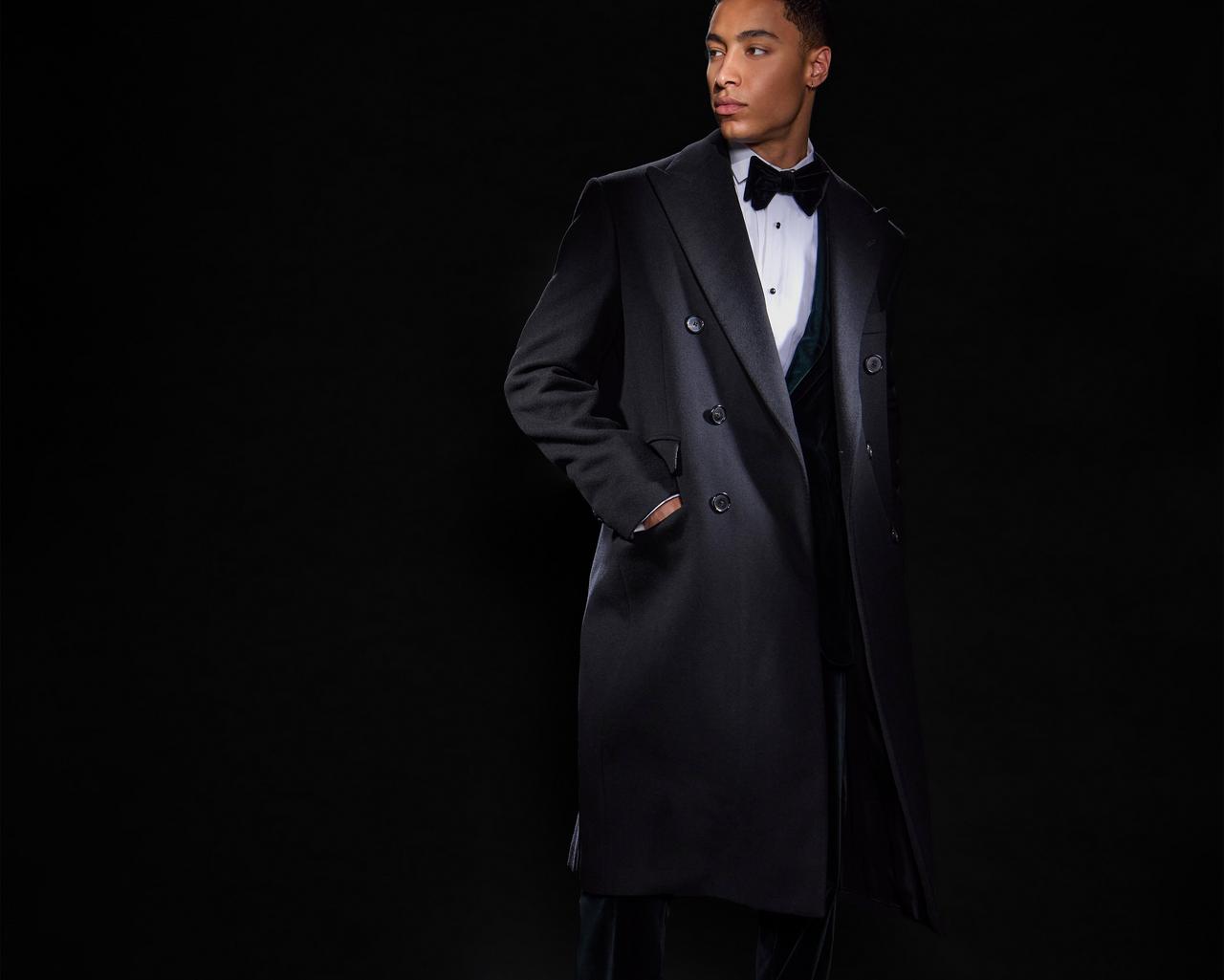 "Never underestimate the impact of a bold statement jacket worn atop a traditional tuxedo trouser. If this isn't your first event season, chances are you've already got the perfect canvas to help a cocktail jacket or sports jacket turn heads. Style yours simply with a white shirt, bowtie, and loafers, and you've got a killer look worthy of any special event." —Ian Rosen, President & COO
"Choose your favourite cufflinks, even if they don't 'match' your outfit — this small detail can really surprise and delight those who notice! When in doubt, borrow a pair from your father or your father's father for that sentimental touch." —Adam Percival, Director of Made-to-Measure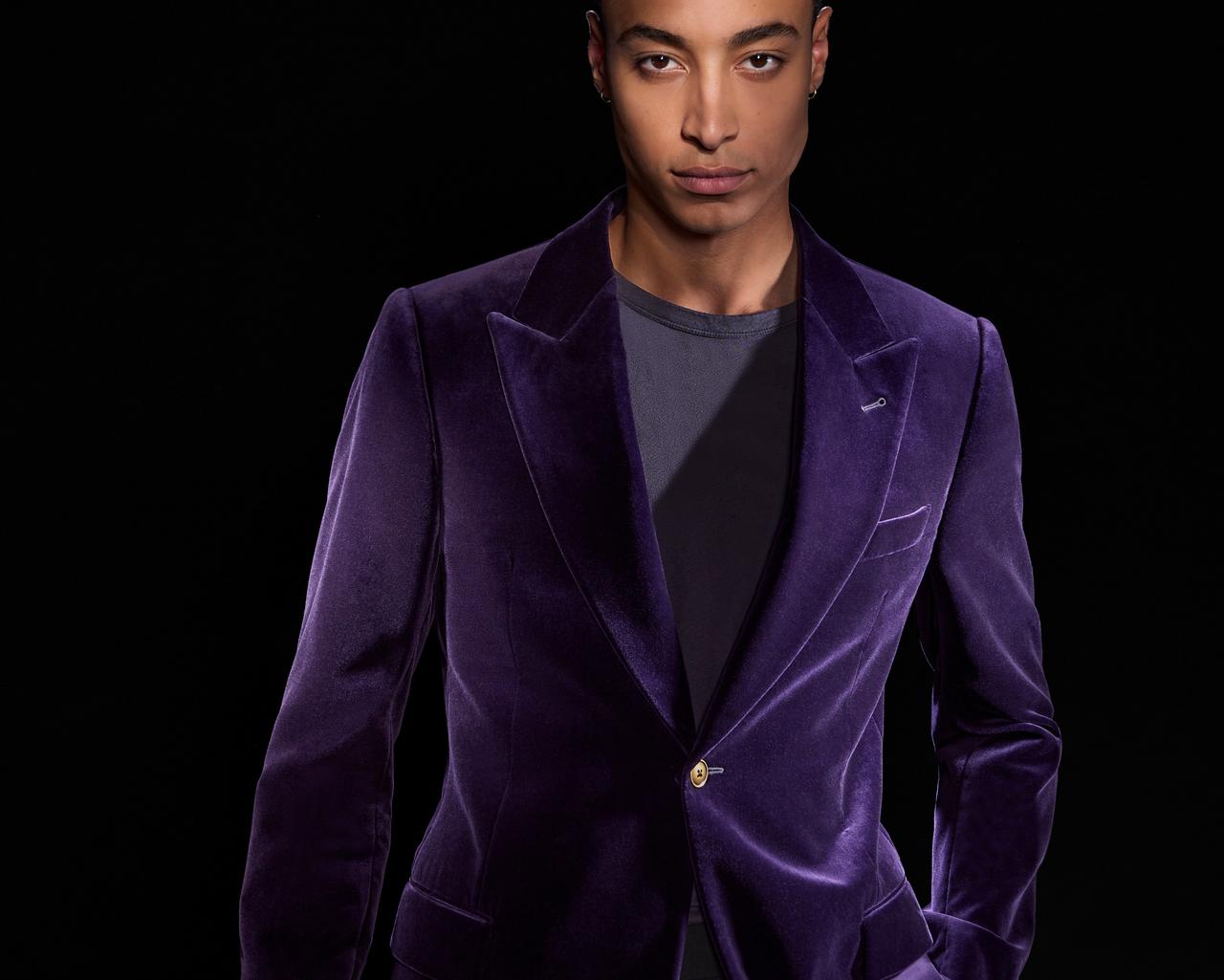 "One rule I live by is to never wear a watch with a tuxedo; who cares what time it is when you're supposed to be enjoying yourself? If you must, a thin watch is acceptable." —Ben Kriz, Content Manager
"I always approach a formal or event look by searching for a piece that has interesting textile or fabrication — something with a bit of personality to the material. I love jacquard and other textured fabrics, but I also appreciate tonal looks and statement pattens too. —Yue Shi, Associate Manager, E-Commerce Studio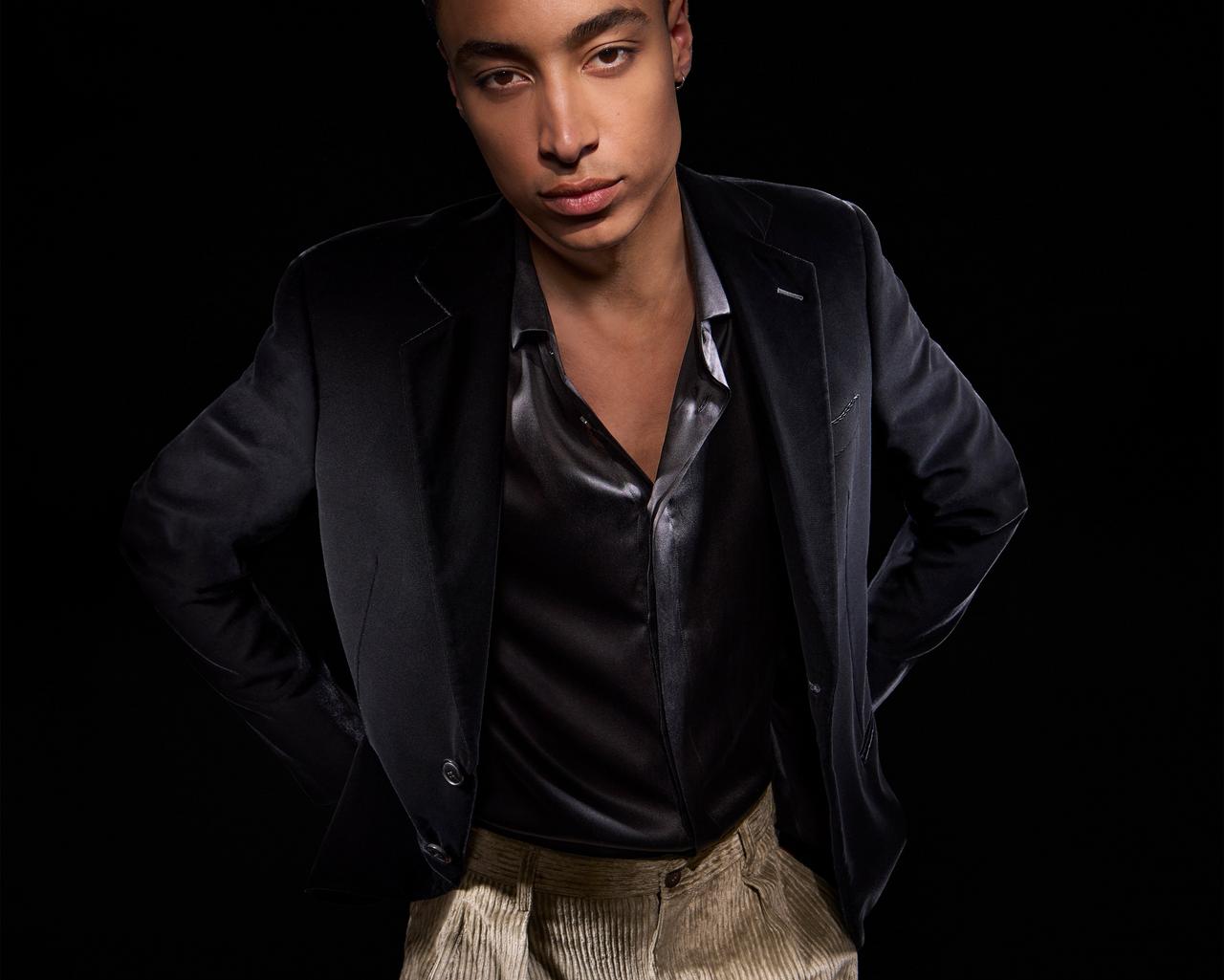 "My advice would be to invest in a great cocktail jacket. It can be as bold or as timeless as you like... Just be sure to keep it elegant and polished. For fall, try a fine gauge black silk-cashmere or wool turtleneck, some neatly tailored black trousers trousers, and either a formal loafer or velvet slipper (the shoe needs to be formal, no exceptions!)." —Adam Gallo, Divisional Merchandise Leader for Tailored Clothing, Furnishings, & Luxury Collections
"I always try to include a personal element into any event look. It might be a piece of fabric you salvaged from your grandmother's sewing kit, reborn as pocket square. Or perhaps that perfectly patinated tie bar you happened upon at a vintage store. Whatever it is, try to weave in something that holds some personal significance to you." —Logan Ross, Senior Copywriter
"Avoid wearing a tuxedo or dinner jacket with notch lapels. Save notch lapels for your everyday suit. Since this is for something eventful, keep it traditional and opt for one with either a peak or shawl lapel. Bonus points if the lapels are satin!" —Zane Lim, Social Media Lead
Shop New Event Wear Arrivals
TAGS:
#Style Advice,
#Events
,
#Tailoring
,