Chairman of the Board: An Interview with RRD's Roberto Ricci
We spoke with RRD's founder Roberto Ricci about how Hawaiian artistry, Italian craftsmanship and how the oceans inform his brand's philosophy.
By: Jeremy Freed
Date: 2021-05-10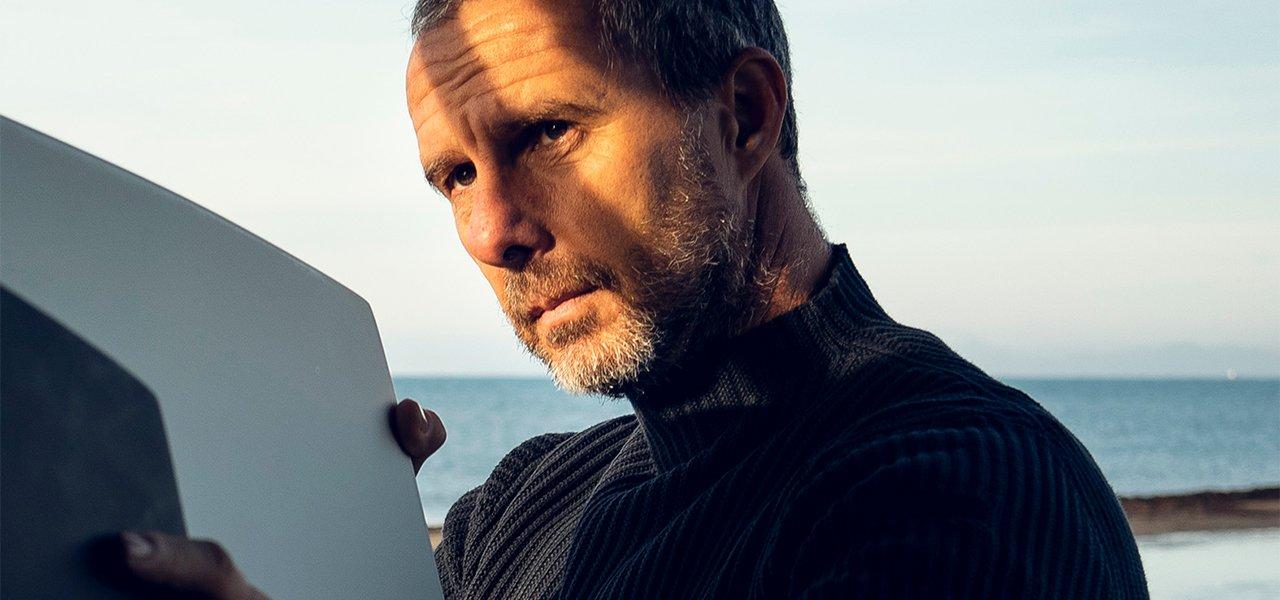 RRD's Roberto Ricci applies the same passion to designing competition-worthy windsurfing boards as he does to creating technical jackets, t-shirts and blazers.
Roberto Ricci didn't grow up near the beach, but it didn't stop him from dedicating his life to the ocean. Raised in Tuscany among the region's renowned artisans and craftspeople, Ricci understood from an early age the beauty of a well-sewn seam and the power of being able to make something with your own hands. By his teen years in the early 1980s, however, he was finding every opportunity to escape the hills of Tuscany for the seaside to pursue his true passion: windsurfing.
While Ricci was initially drawn to the Californian glamour of riding waves, it didn't take him long to apply his Tuscan eye for craftsmanship to windsurfing and was soon designing and shaping his own boards. This led him to Hawaii, where he divided his days between chasing waves with some of the world's best windsurfers and honing his skills at shaping boards with help from Hawaii's master craftsmen.
In the early 1990s, following a stint on the professional windsurfing circuit, Ricci launched Roberto Ricci Designs (RRD) a company specializing in wind and kite-surfing gear. An entrepreneur at heart, it didn't take him long to sense an opportunity to apply his skills to creating t-shirts and board shorts as well. Now, more than 25 years later, he's still at it, creating high-performance water-board sports equipment alongside a growing collection of clothing to take you from the city to the beach in style. Uniting his two collections is Ricci's appreciation for Italian craftsmanship, the constant innovation borne of competitive sport and, above all, an enduring passion for the oceans. We spoke with Ricci about his journey, his latest collection and what makes RRD stand out in a sea of high-performance imitators.
Where does your interest in clothes come from?
It comes from my childhood and my parents, who were both artisanal workers. My father used to be a car body repairer, and he was one of those men who built everything with his own hands. My mom was a housewife, but she learned how to cut and stitch clothes, and she eventually opened a shirt factory underneath our home. It was an artisanal area of the town created by the government to allow new enterprises to grow, and people could build a house on the top and a workshop underneath. So I was always surrounded by this kind of work growing up. My father taught me how to modify a motorcycle engine, and on the weekends I would help my mother get her shirts ready for the shipment. So basically, as a kid, I was brought up always using my hands.
What your experience in Hawaii teach you about your craft?
I spent six months of the year in Hawaii from 1986 to 1993, and I call these my university years when I really learned the tricks of the trade. Shaping and selling boards in Hawaii was a little bit like a Hawaiian guy going to Naples and selling mozzarella cheese to the pizza makers. I was feeling like I was doing something quite special. When you ride a surfboard in Hawaii you're riding in the mecca of surfing, so if your board does not work you cannot be respected by the surfers in Hawaii.I was never really a top rider during my windsurfing world cup years (PBA/PWA) as a racer , but being able to participate in the world tour of windsurfing  I was able to learn a good lesson: your board must show that it works. Being in Hawaii was the testing ground and the proof that my boards were working.
You have said your gear designs are informed by a combination of Hawaiian artistry and Italian craftsmanship. What can you tell me about why these two philosophies work so well together?
The Hawaiian approach is that something must work before being beautiful. The other part is Italian heritage – I grew up looking at certain kinds of shapes, in the cars, in the houses, in the churches, the way people dress. It's what you are surrounded by that counts. So I try to reconcile these two opposites through my love for the ocean.
What is the guiding philosophy behind the clothes you make?
The way I was brought up was that you need to love your job to do it well. Secondly, you must make a product with passion, and that passion is shown through harmonious lines and proportions, be it a windsurf board or a garment. It can be summed up by this word that combines performance and romance, "perf-romance." This is a word that defines the way we work as a whole company, and we try to design products that embody perfectly this concept. It's trying to combine this idea of performance, because a windsurf board must ride or  jump waves as well as the competitors ( or better..) , at the same time if your boards look better, or look more harmonious, or just have that sparkle that's different from the others, it adds a lot of value. That's what RRD stands for.
How does this philosophy translate to RRD's clothes?
We don't make clothes that are meant to climb up the Himalayas, but we try to give our clients a garment where they can see the quality, and be protected from the elements properly. It also has to look good and fulfil the romantic approach to your lifestyle. We always try to combine these two parameters.
As someone with such a passion for the oceans, how do you approach sustainability with RRD?
If we make something of long-lasting value, we think we are doing something good for the planet. It's making a product last for years, rather than something cheap that you just throw away six months later. We are also looking for new ways of packaging, and we aim to be totally plastic-free by 2023. Once we do that we are going to start looking into alternative fabrics which are certified to have as small a carbon footprint as possible. What you see today is a lot of marketing and greenwashing. A lot of companies say they use a fully recyclable polyester from fishing nets or other things, which is a good slogan, but at the end of the day, you have to see what is behind it. And until we have a real certification process that tells you that the product is actually polluting less than one made from virgin materials and that it's a real approach to sustainability, we're not going to go there. We are serious about making our products, and we are ready to go down this road once it's clear and it's real, not just a slogan.
What's your ultimate goal for RRD? Do you have big plans to grow the brand in the future?
We don't put any limits, but my ultimate goal is to be able to allow all of the workers in the company to speak about their hard work and their high level of craftsmanship and design. And then to speak about outdoor life and the love of the ocean. I always use my company to speak about my passion for the ocean, and if the company will allow me to express myself like that I will be very happy. The end is to communicate the beauty of life in the water.
Roberto's Favourites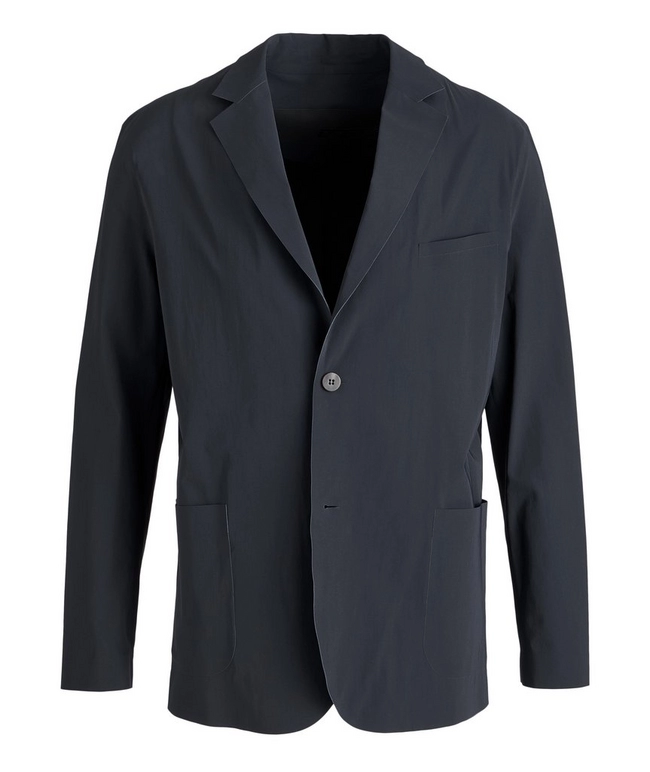 RRD Techno Blazer
"This is a blazer that doesn't have any stitching. It's unstructured, with no lining and all of the seams are completely laser-cut and taped. There's no stitching on this blazer, so it's quite unique."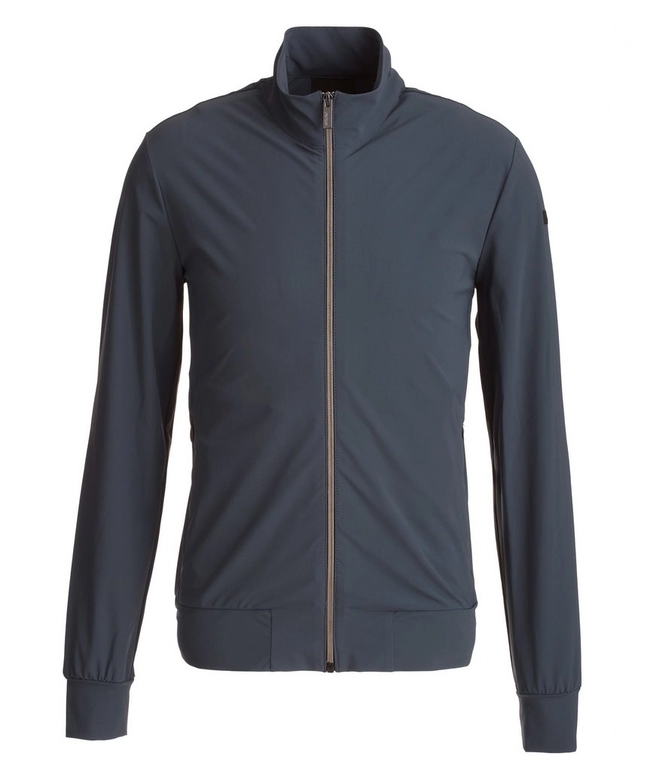 RRD Summer Fleece Zip
"Our Summer Fleece is entirely made with a specially woven super light Lycra, allowing extra flexibility, breathability, wind and water protection. It's a garment that is stylish, but also high-performance"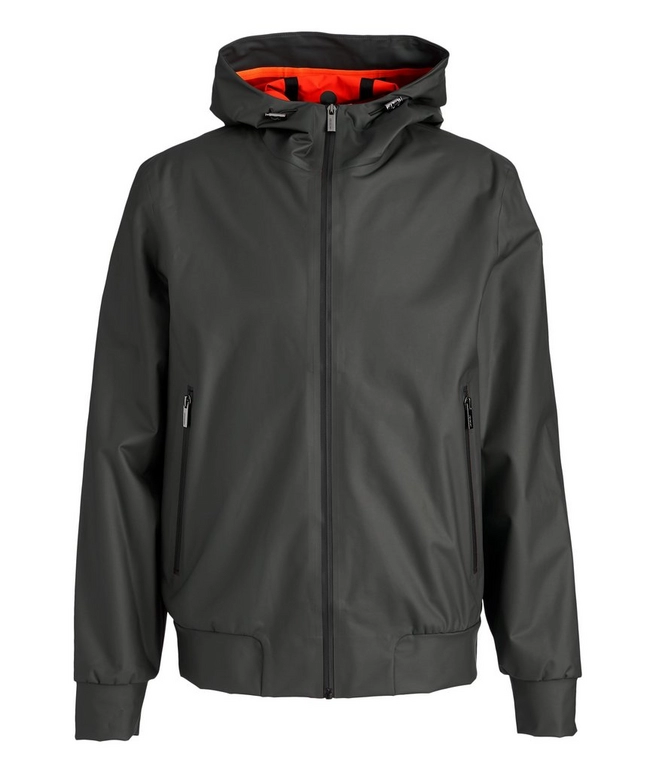 RRD Summer Rubber Waterpoof Jacket
"This is a jacket made with a very lightweight shell on the outside, which is a combination of three different layers. It's all assembled by taping, and the jacket itself is rainproof, windproof, and the rubberized look on the outside makes it look very even. Almost matte. It's the summer version of our best-selling winter parka and the result is remarkable. It's all taped with orange taping on the bottom and it really shows the heritage of the company's technical expertise. You can wear it with a suit and tie underneath, or with a simple t-shirt, and still be totally stylish."