Montblanc's Handwritten Story on Luxury
The timeless brand celebrates 111 years of unparalleled quality and craftsmanship
By: DYLAN MARTIN
Date: 2017-09-18
The little things in life add remarkable value.
Montblanc's refined accessories are one way to take pleasure in your daily routine. The German heritage label makes a compelling case for possessing beautiful obects that enrich a work environment, such as leatherbound notebooks or classic rollerball pens. Its sophisticated collection celebrates a unique union of form and function perfect for savvy professionals.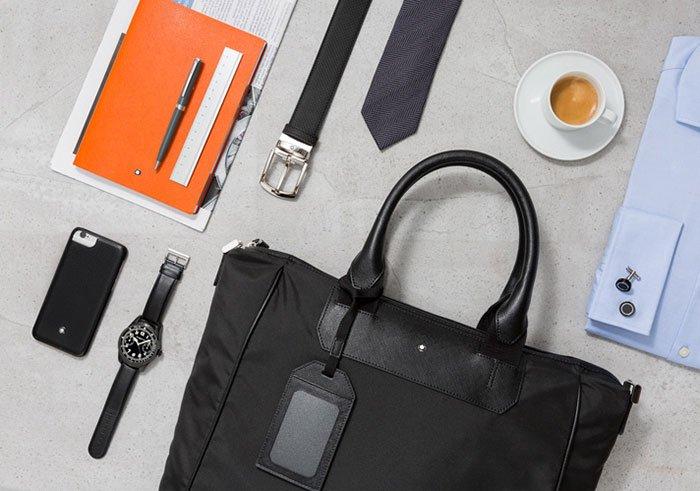 From the beginning, more than a century ago, the founders of Montblanc placed high value on intelligent design. Its first Meisterstück fountain pen became an icon of writing culture and set the tone for the level of innovation and artisanship customers now expect. While the company has evolved to include jewellery, stationary and leather goods, its DNA remains rooted in stylish yet utilitarian elegance.
"Fine craftsmanship is what really makes for true luxury," explains Nicolas Baretzki, chief executive officer of Montblanc. He emphasizes the benefit of decluttering workspaces and how "useless things" have no place in the Montblanc universe, which is centred on minimalist office "must-haves." Nicolas highlights how the right tools help enhance organization and inspire creativity.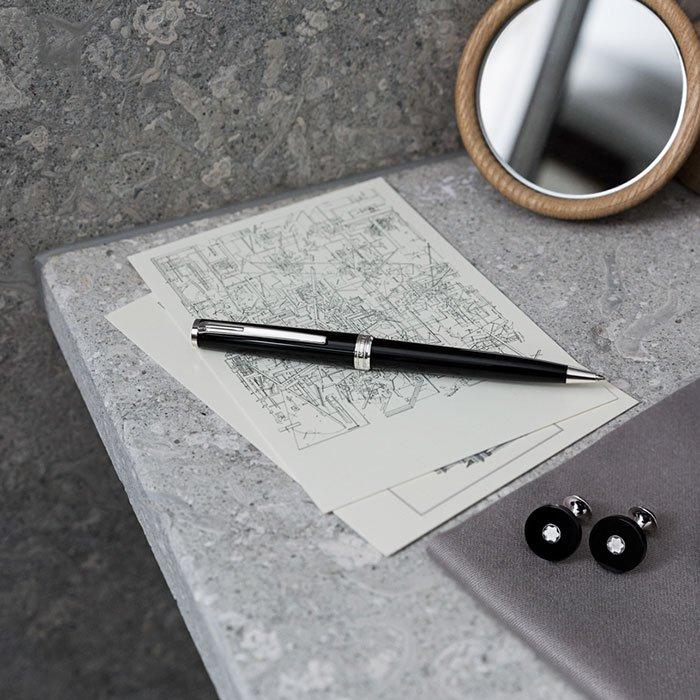 Embodying the motto "style is part of the job," Montblanc's polished products communicate a sense of tasteful confidence. The business-minded line of sleek cufflinks, briefcases, belts and wallets promise to contribute to an assured appearance. And, of course, the writing instruments remain an enduring symbol of handwritten thoughtfulness. In an age of digital dependency, pulling out a timeless pen to write a personal note is more powerful than ever.
Montblanc revels in sharing its 111-year-old story, crafting writing instruments and accessories that bring something special to the table. The collection is available at our Les Cours Mont-Royal store in Montreal. There will also be an exciting Montblanc shop-within-a-shop opening in our Yorkdale location this October. You can alternatively shop the brand Montblanc online.