How to Dress Down a Suit
Easy ways to transform your workplace look from formal to fun.
By: CALUM MARSH
Date: 2018-04-16
A good suit is designed to be versatile, and the variety of outfits a man can create with that classic look and a little imagination is practically infinite. You should never feel limited by the need to wear a suit – it offers a lot of room for self-expression. Feeling too conservative at the office in your routine uniform? It's no problem. Simply dress down your go-to suits and get creative.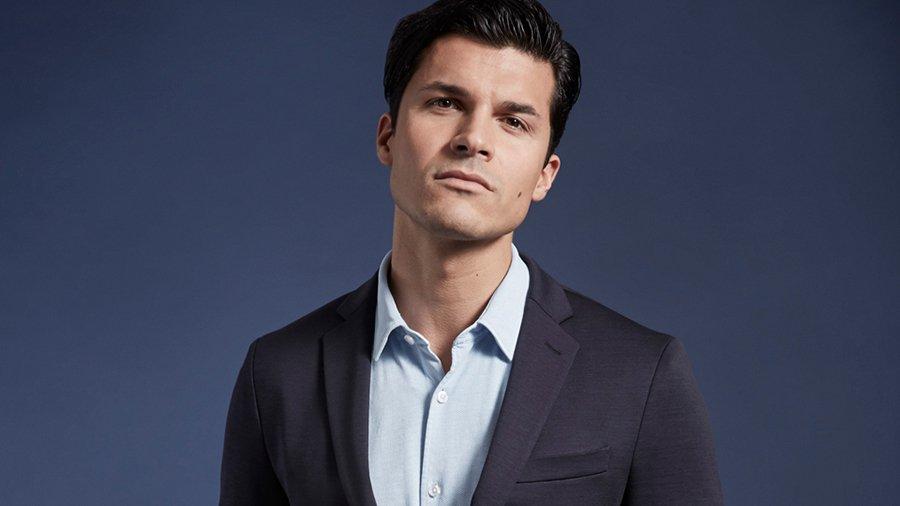 Here are three ways in which you could feel less formal in a suit:
Remove the tie. There are many occasions when you'd want a less formal look, such as internal meetings, a "no-client" day or a lunch with business colleagues. Your usual crisp dress shirt will look no less striking on its own beneath a suit jacket, and going tie-less instantly suggests a more casual, easygoing mood. Keep the top button of your shirt collar fastened for a distinctive touch.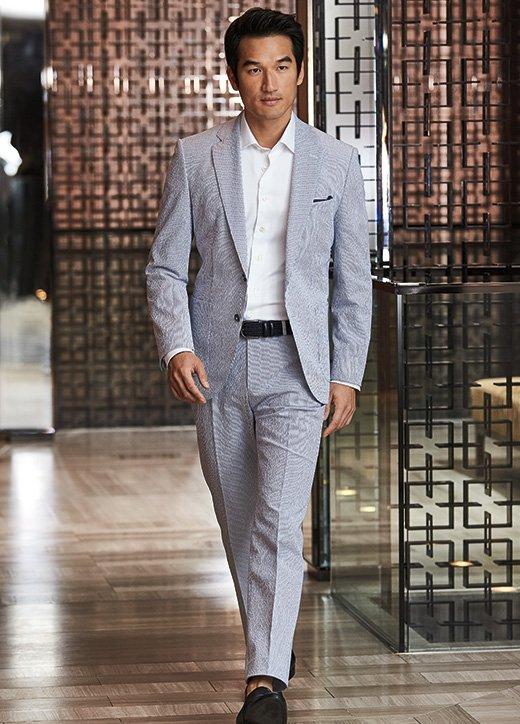 Exchange your dress shirt for a trim polo or sports shirt. Well ironed and tucked in, these informal tops look surprisingly elegant as the centrepiece of a suit, transforming the clean lines and expert tailoring of your pants and jacket into a cooler, more laid-back look overall. Be sure to keep the shirts simple and refined – conspicuous graphics and brand logos are best avoided – and remember that you might look too casual if you take the jacket off.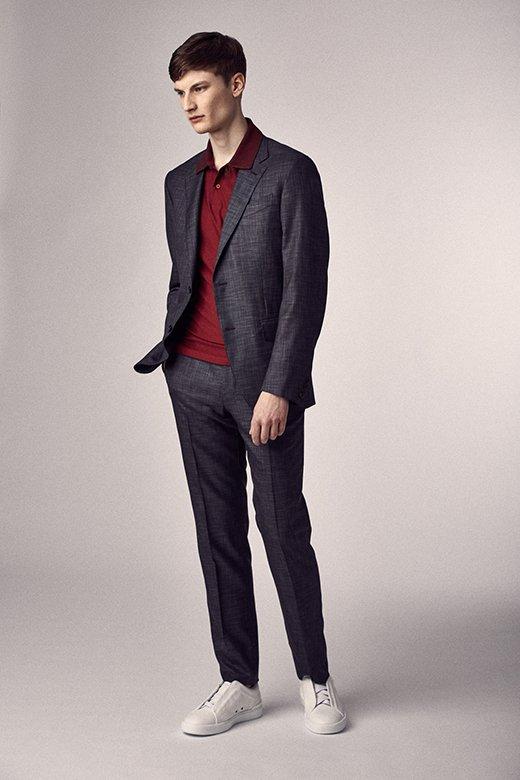 Switch out your dress shoes for sleek designer sneakers – even better if worn without socks – for a truly comfortable take on the dressed-down suit. You'll look eye-catchingly nonchalant, and most office dress codes will forgive the lapse into casual footwear if your shoes are high-quality and spotless. This is not a look for everyone – and it's not for every suit. If you're unsure as to whether you should wear sneakers with a particular suit, please speak to one of our Clothing Advisors.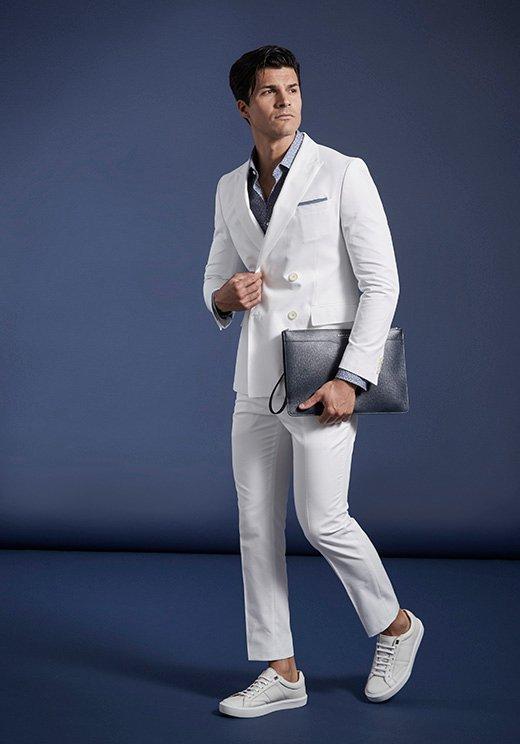 For more inspiration, visit us in-store and talk to a Clothing Advisor about seasonal ideas for styling your suits.