Harry's Cocktail Is Here
Introducing Harry's Cocktail, The Made To Measure.
By: HARRY ROSEN EDITORS
Date: 2016-11-17
Just in time for the holiday season we set out to create the perfect cocktail for the festive season. After a gruelling (read: amazing) afternoon sampling various concoctions, we finally met our match. Like Harry, it's a most sophisticated cocktail. Fresh orange and honey enhances the flavour of The Macallan Gold Scotch whiskey; cranberry bitters add a touch of mystery.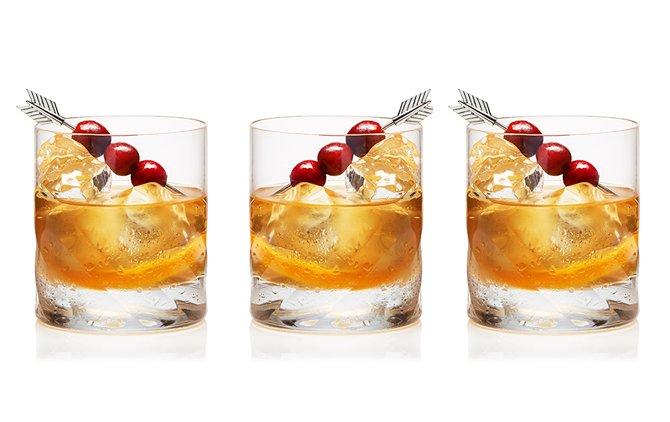 Here's how to craft yours at home.
1. To a rocks glass, add two halves of a fresh orange wheel and ¼ oz of runny Canadian honey.
2. Muddle, or press orange with a spoon.
3. Add 2oz of The Macallan Gold and stir to mix.
4. Fill the glass with ice and add 3 dashes of cranberry bitters. Stir again and serve.
Cheers!