French Renaissance: The Classic Bistro Is Back and Better Than Ever
How the weighty decadence of classic French bistro food has returned to menus of main-stage contemporary dining.
By: Clay Sandhu
Date: 2023-09-27
In a somewhat improbable revival, the bistro, like all things governed by taste, is subject to the cyclical nature of trends. Since New Nordic and small plates started taking over the restaurant world in the early 2010s, the weighty decadence of classic French food became almost entirely irrelevant. The industry was shifting towards "auteur cooking"—that is to say, cooking that was driven by the whim of a "genius" chef. Suddenly, dining became less about eating and more about exposing oneself to an individual's creative musings on the possibilities of food.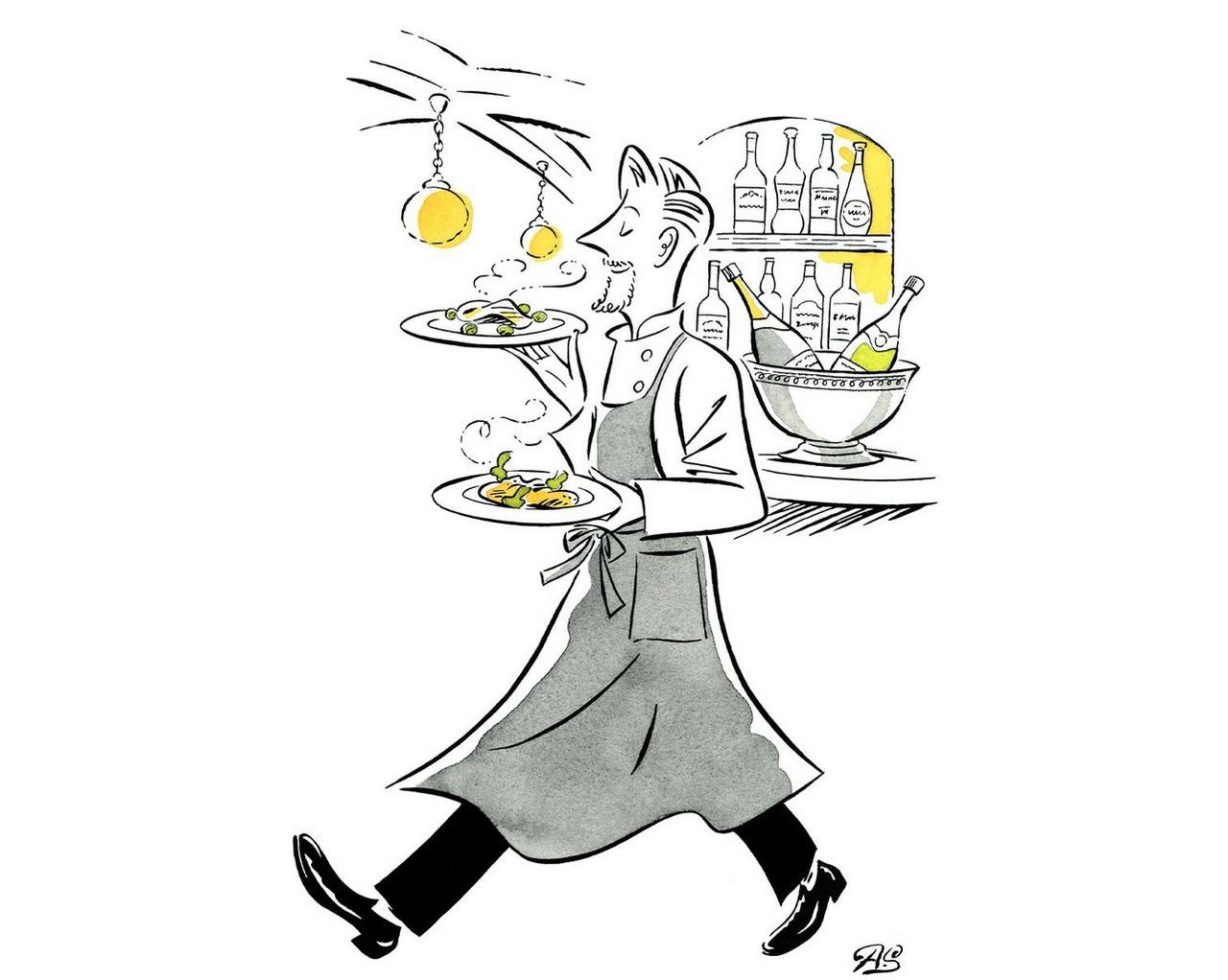 However, in the post-pandemic world, diners are less interested in being challenged by food. They want dishes they can understand, good wine on the table, and a space that celebrates the conviviality of dining at a restaurant without any of the pretension. Whether you're eating at Libertine in New York, Cadet in London, or Paris' Parcelles—chances are that if you find yourself in a major city, one of the best new restaurants is likely to be part of a growing new wave of bistros. Unpretentious, simple, and ingredient-driven, these restaurants represent a welcome departure from the overly elaborate and ego-driven joints of the past decade or so and are a genuine, even romantic celebration of the art of casual fine dining.
"These restaurants are a genuine, even romantic celebration of the art of casual fine dining."
Perhaps one of the best examples of this new wave is Montreal's Salle Climatisée. Co-owners Brendan Lavery Harrison Shewchuck, aren't the obvious archetype of those you would expect to be running a French bistro. They're in their early 30s, though Lavery's boyish charm makes him seem younger, and Shewchuck, for his part, looks like a guitarist in a punk band— which he has been, in fact, for the last 12 years. Shewchuck has always been deeply influenced by French cooking. "My cooking teachers were all French—their rhetoric, the way they spoke about food, I found it really poetic," says Shewchuck. "You could tell they only cared about cooking good food." French food often gets bogged down in technique and classic dishes, but that's a reductive way of viewing it. Chefs of the new wave see it like Shewchuck: "French food is about the produce. It's simple—take what's in season, add a little salt, a little pepper, a little vinegar—fat, of course, and that's it."
It is, of course, much more complicated than that. It's all good and well to embrace a less-is-more model, but something as simple as leeks vinaigrette or halibut with potatoes and a Pernod sauce could be disastrous in the wrong hands. Handled by a chef like Shewchuck, however, these dishes are exceptional. Therein lies the key to the bistro's revival—it's not about the bistro as an institution, it's the grand return of classic restauration. Across the board, what you'll notice is that the people behind these neo-bistros are restaurant obsessives. They are in love with hospitality and all the intangible things that make for a great restaurant. The bistro is back—but not like ever before.
Today's bistro is a celebration of the simple pleasure of great food, the romance of great restaurants, and an invitation to dine out without needing another reason. It may not seem revolutionary, but after years of experimentation, there is, as Shewchuck put it, "poetry to be found in the simple pleasure of good food, good wine, and a charming place in which to enjoy them."
New Arrivals from Your Favourite French Brands
TAGS:
#Living,
#Food & Drink
,